Applicant tracking system guide: From A to Z
In this definitive applicant tracking system guide, you'll learn how an ATS can help you digitize the hiring process from A to Z and reach maximum results.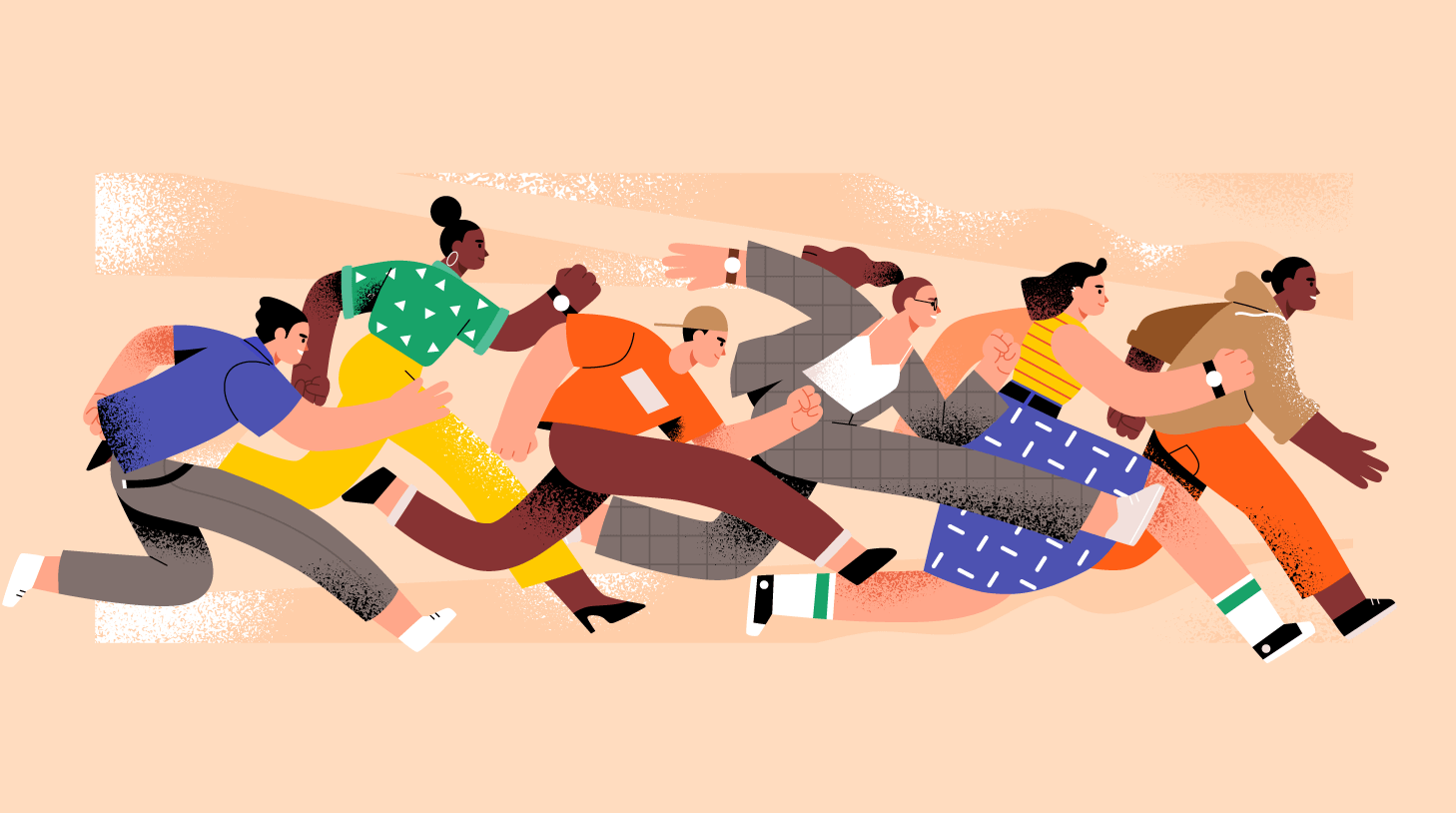 Table of contents
1. Introduction to Applicant tracking systems
The first applicant tracking systems (ATS) evolved to help employers take that old standby, the paper resume, and scan it into a database. Like most technologies that emerged to replicate analogue ways of doing things, they left a lot of room for improvement.

The processes were bureaucratic, unwieldy and complicated. The aim was to mirror old world paper and filing processes in a custom database. The word "clunky" was often overheard. In its formative years the ATS was similar to basic customer relationship management systems (CRMs), that sought to offer very basic resume screening and trace an applicant's path through the hiring process.
Just like the CRMs, which began life as digital rolodexes and turned into the current cloud-based powerhouses, the ATS has evolved. Today, there are a wide range of ATS software options, some that concentrate on automating as much as possible of the hiring process and others that help the hiring manager to make their own decisions.
The ATS has become an integral part of every aspect of hiring from building an employer brand and smarter application forms, to resume parsing, automatic retrieval of candidates' public profiles, and scheduling interviews. Recruiting analytics and reporting tools can now help companies get a clearer understanding of the hiring process and make improvements that have a real impact on the business.
The purpose of this applicant tracking system guide is to help you understand your needs as clearly as possible in order to make an informed choice of recruiting software.
2. Overview of applicant tracking systems
The quality of a company's hires are the single best predictor of its future success. Even though this is widely understood, hiring is still seen as frustrating and messy by many business owners, HR Directors, hiring managers and recruiters who grapple with it. But now, better software is righting this wrong.
Human Resources has been poorly served by technology for too long, when compared with the pioneers in sales, but we are seeing a renaissance in HR software, thanks in large part to the potential unleashed by cloud-based computing. At the heart of all of this is the Applicant Tracking System (ATS).
What is an ATS?
What is an applicant tracking system (ATS)? In its simplest form, it offers relief to these commonly acknowledged pain points in recruitment:
Pain: Submitting the same job ad to multiple job boards costs time and money.
Relief: An ATS integrated with these listings sites can post to a wide range of free and paid job boards with a single submission.
Pain: Building and maintaining a careers page takes up valuable developer time.
Relief: An ATS can make managing a careers page as simple as changing your background image and bio on Twitter.
Pain: Recruiting triggers an avalanche of PDFs and emails.
Relief: ATS recruiting means you collect, organize and show job candidates in the same way LinkedIn or Facebook show your contacts or friends.
Pain: Resume styles are nearly as various as the people sending them.
Relief: Recruiting software can parse these resumes, break them down and present the data they contain in a standardized format where it can be quickly reviewed.
Pain: The absence of standardized information like "how many years of work experience has she got?" add to the time burden.
Relief: Applicant tracking software mines the resumes you receive and presents candidate data in a way that makes comparisons fast and simple.
Pain: Precious time is routinely wasted on irrelevant applications.
Relief: ATS recruiting offers the facility to automatically filter dud applications from job candidates or highlight 3-4 priorities on the application form that enable human judgement to be swifter.
Pain: Using email and spreadsheets to track candidates with a hiring team quickly becomes overwhelming.
Relief: An ATS can enable you to add notes to candidates just like you put comments on Facebook.
Pain: External recruiters remain a great resource for high value hires, but they shouldn't be a necessity for businesses.
Relief: An ATS can provide recruiting tools that let you fill a talent pool and save your recruiting dollars for the tougher hires.
This kind of pain relief is only part of an applicant tracking system definition but it points to what you can achieve with ATS recruiting. The right applicant tracking software is a major step towards creating a repeatable, systematic hiring process, from posting a job to having an offer letter accepted.
3. Is an ATS the Right Choice for your Growing Business?
Whether you are looking for your first applicant tracking system (ATS) or considering investing in an upgrade, the best starting point is a clear understanding of your needs. The first step to achieving this is to map your existing hiring process.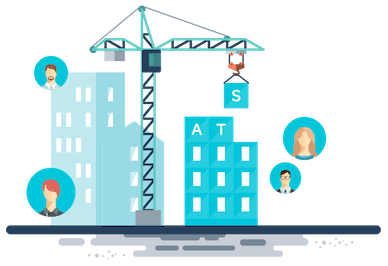 Questions to get started with evaluating applicant tracking software:
How do you do your hiring planning and budget costs?
How are your job ads written?
How and where do you post your jobs?
How do you currently collect applications?
How do you progress candidates through from applied to hired?
Do you use pre-screening questions or job-related assignments?
Do you work with external recruiters?
Who is on your hiring team (this may differ from one position to another).
How many steps does a candidate go through prior to a final interview?
Do you conduct background checks prior to a final offer?
What kind of data and reporting do you use to improve your hiring process?
Now step back and think about how this could be improved. What are the pain points? How do you cope with the volume of applications, how are communications between your team during hiring, how well does your interview and call scheduling work?
The point of this exercise is to identify the gap between how things are done now and what your ideal recruiting process would look like. If you sailed through the 11 questions and liked your own answers you're in a happy minority. Most companies, of all sizes, find recruiting challenging, in one way or another.
The vast majority of small and medium-sized businesses are still using email and spreadsheets to run their recruitment. Less than one in five SMBs has switched to applicant tracking software, according to most estimates. But the big switch has begun.
Larger companies have long since adopted software for their ATS needs but many of the enterprise solutions adopted by Fortune 500 firms have inherited the same bureaucratic dysfunction they were meant to cure. It might seem sensible to cram in features for all eventualities but feature-heavy applicant tracking software can be both expensive and unwieldy.
Hiring processes are not the same at an organization with 2,000+ employees as they are at a firm with 250 employees, or one with 25. By being clear from the outset over your real hiring needs you can eliminate the prospect of paying for features you don't need and concentrate your investment on an ATS that does the best possible job on the features that you do need.
4. Benefits of Applicant Tracking Systems
Most recruiters report that at least 50% of job hunters don't possess the basic qualifications for the jobs they are pursuing. Applicant tracking systems came about when employers needed a way to deal with this flood of irrelevant resumes.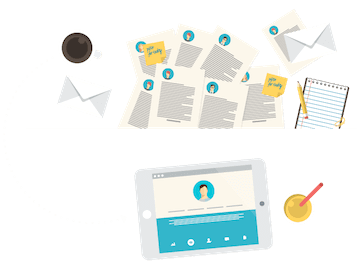 Today's ATS systems are developed to scan for keywords, employment history and college records to identify viable candidates. The best ATS now available will take the data entry out of your hiring and leave you time to concentrate on the chewy human question of who you should hire and work with.
Using recruiting software means you don't have to stitch together spreadsheets, email and elaborate filing systems. The advantage of an applicant tracking system is that it provides seamless and customizable collaboration features so that you're always in the loop.
Applicant tracking systems help employers by providing a business process to follow during recruiting:
Save time recruiting by automating job board posting, resume submission, and pre-screening
Open the way to better candidates with standardized metrics and access to a pipeline of previous successful applicants
Standardize your hiring so you don't have to reinvent the process each time
Keep you compliant with hiring laws
Give you a headstart on employee retention with better screened and qualified candidates
Ensure a striking and personalized candidate experience
5. Choosing an Applicant Tracking System
One of the first questions you need to answer when making the ATS comparison is whether you want an applicant tracking software solution installed on your own server or hosted by your software vendor. The old way of purchasing was to get "on-premise" software but in recent years this has been overtaken by software as a service providers (SaaS), companies who host the software on the cloud and offer it as a service online.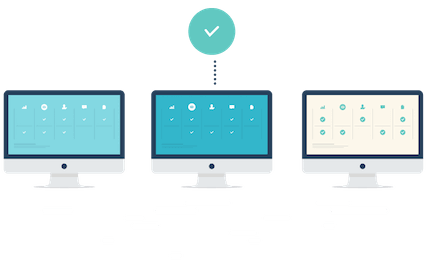 What are the benefits of SaaS:
Accessible anywhere where you have an internet connection, with some SaaS applicant tracking systems offering mobile functionality for recruiting on the move
No fixed server costs
Updates to the software are the responsibility of the vendor
Removes the need for an IT department
The nightmare scenario for any growing business that invests in the best applicant tracking system for their needs, is for the vendor to then close down for its own business reasons. Yes, this has happened: there are numerous businesses who have seen their ATS shut down. Due diligence in this case means asking the right questions about vendor viability.
Another route altogether is an open source applicant tracking system. The advantage of this option is clear: it's free, and you can modify the software as you please. Where's the catch? Do you want to manage your hiring or to rewrite software? Unless you're more than tech savvy or have an IT team that can afford to spend the time, you will run into issues installing, running and integrating one of these systems. And when you run into those problems there is no dedicated support to turn to.
The sensible ATS buyers' checklist:
Does your ATS match your company profile? The three main categories are enterprise, staffing agencies and SMBs. There are good solutions for each of these categories but these are big tents — think clearly about which one you belong in.
Does the ATS provide real ease of use? There's no point in investing in software that no one can or will use, or that is stuffed with features that you will not need or use. Look for an intuitive design that your hiring team will buy into. There are systems that require no installation, training or manuals.
Does your ATS enable you to post to multiple job sites? Overwhelmingly the most important feature for smaller companies. Check which jobs boards and social networks the ATS is integrated with.
What kind of search capability does the ATS have? Make sure that it boasts a fast, accurate search with results organized in a logical and intuitive way.
Does your ATS offer strong customer support? This can quickly turn what looks like the best applicant tracking software into an expensive farrago. Be clear over response times and availability in your time zone. Check to see how well organized and detailed the support section of the ATS website is.
What kind of reporting does the ATS offer? Be clear about your own reporting needs to track your recruiting efforts. Make sure they are matched and covered before making a choice.
Does the ATS enable employee referrals? Referrals are the oldest and still the best method of finding employees. The best applicants tracking system will provide you with a clear way to attract and reward referrals from your team.
What kind of candidate experience does the ATS offer? Your team is not the only user of the applicant tracking system, there's also the candidate to consider. You will lose valuable prospects if its application process is clunky and off-putting.
Check your applicant tracking system vendor's viability. You want a solution that will last, make sure the same applies to your vendor's financials.
Get references for an ATS like you would for a hire. There are tons of applicant tracking system reviews online, take them into account. From Trust Pilot to Capterra and Software Advice to Getapp, check what other users are saying on third-party review sites.
It has become standard practice to work on the move. Smartphones and better software allows us to work when and where we want to. Your ATS should not be the exception. The whole of your hiring team should be able to review candidates, schedule interviews, leave feedback and check the pipeline via your ATS on the device of their choice.
The best ATS options have useful integrations. Check for integrations with leading and niche job boards and for sourcing tools that help you source and attract passive candidates. Your ATS should help you get more candidates by getting your job in front of prospects you can't reach when you're manually posting jobs to job boards. Does the ATS offer easy integrations for background checks and with a modern HRIS, like Namely and BambooHR?
If you're tight on time, this list of the 12 best applicant tracking systems in the market can help guide your decision.
6. Keys to Recruiting
If you're not new to the hiring process or you've been working without any recruitment software you have most likely trekked through forests of resumes and descended bottomless email threads. This is not to mention giant spreadsheets, and a constant wrestling match to coordinate interviews and feedback.
If you've been getting the job done with an older generation applicant tracking system or candidate management system you will have faced different problems: poor or no customization options, usability problems, no buy in from your hiring team, insufficient integration.
Simplifying recruiting means the ability to post to multiple job boards and source candidates from all over the web, making it as easy to browse candidates as it is to follow friends on social networks. It means beautiful career sites that update themselves and good-looking job ads.
For candidates it means one-click applications. For hiring managers it means candidate timelines that show the 'when and why' of who made the shortlist. Hiring software should enable you to message candidates and keep track of comments in context.
Social recruiting is still more talked about than practiced but a first step that an ATS can help with is to bring resumes to life by automatically combining them with public social media profiles. Social media integration is a useful first step to getting your whole team involved in hiring. It's everyone's job to share open positions with their networks.
The best applicant tracking software enables you to track and reward referrals. The oldest and still the best source of high quality candidates, an employee referral program, relies on having a simple method for employees to recommend prospects and to record the initial source of job candidates (who recommended who). Companies of all sizes are beginning to recognize and reward referrals systematically.
Candidate management
The full value of an ATS becomes immediately obvious once candidates begin to flow into it. With the proliferation of job boards and the facility to apply with one click, many companies have been overwhelmed with applications.
This is where proper resume parsing technology comes into its own. A resume parser takes the weight of candidate data flooding your way, breaks it down and presents it to you in individual candidate profiles with comparable, standardized fields, like years of work experience and education.
The best ATS will enable customizable application forms with pre-screening questions that will quickly eliminate unqualified or irrelevant applications. Applicant tracking software enables you to standardize the information you're receiving for each candidate, making it possible to be quick and decisive.
Candidate management then becomes paramount. A single profile for each candidate that keeps all comments, notes and documents (resumes, cover letters, work samples) in one place, revolutionizes hiring teams. No more searching inboxes for hiring managers looking for that all-important piece of feedback on a candidate.
7. Managing the Hiring Process
There has never been a better time for businesses of all sizes to get strategic with their hiring. The tools needed to attract the right candidates and get from application to hire are both more affordable and more effective than ever before. What the best of them deliver is a hiring process that works.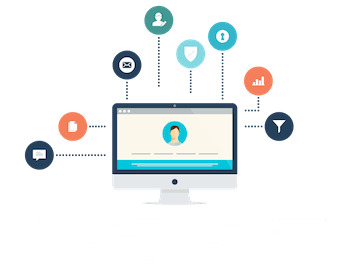 The right recruitment process is streamlined enough not to waste your time, but inclusive enough to enable you to hire ambitiously. Process is not a word to light fires in the imagination but there's nothing duller than trying to work without one. Having a series of standardized steps in the hiring process that have been chosen because they maximize the likelihood of a good outcome makes sense.
The most effective way to think of the steps of the recruiting process borrows from sales orthodoxy, with a hiring pipeline. Try this simple exercise. Jot down the current basic steps of your recruiting process. It may vary a bit but it probably looks something like this:
Applied
Promising
Phone screen
On-site interview
Executive interview
Offer
The hiring process is a funnel — you get a lot of applicants, you speak with some of them, you meet a few of them, you hire the one you like best. An efficient filtering process will save you and your candidates time.
Rather than floundering with an inbox full of resumes and a thicket of spreadsheets tracking candidates' progress, the recruiting pipeline tracks and manages multiple candidates offering simple workflow management.
The recruiting pipeline enables hiring teams to work together collecting all comments, feedback, notes, social media profiles or assignment results on the same page. It removes the need for endless email threads and avoids the possibility of misplacing vital feedback or conversations with candidates.
The efficiency offered by an applicant tracking system takes on added importance when hiring at scale or across multiple locations, as is the case for multinationals or the increasing number of SMBs working across borders.
When your business is spread across regions and/or divisions some form of territory management is typically called for. Territory management can apply to any system which groups candidates according to predefined sets of criteria. It enables hiring teams to co-operate on the basis of location, division or function.
This can become even more important when it comes to assessing and improving your recruitment efforts. It can deliver clearer insight into the recruitment results in each territory, as well as generate reports based on locations and divisions to measure relative progress on hiring.
8. Optimizing your Company's Careers Page
The clearest way to think about your company careers page is to see it as a shop window. The careers page is not the only means at your disposal to market the job opportunities you offer but it should be the starting point for all these efforts.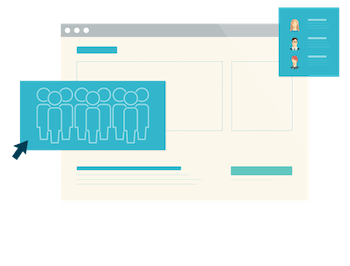 Whether candidates note that you're hiring after seeing your open position on a job board, or hear about it through social media or even a word-of-mouth referral, they will typically head to your careers page to find out more about the vacancy, your company and the application process. In other words, there needs to be something worth visiting when they get there.
Far from replacing careers pages, the proliferation of job boards that began in the 1990s has made a fully-optimized careers page a necessity. Placing the right applicant tracking software at the heart of your recruitment efforts removes much of the hassle associated with creating, hosting and maintaining an attractive and up-to-date careers page.
For companies without the IT resources to develop a careers page in house, the best ATS options offer simple tools to build a good-looking and professional site that's connected to your applicant tracking system. An ATS offers automated job posting to ensure that all open positions that you post to job boards, social media or any other platform will also appear on your careers page.
But a careers page is about more than getting your jobs seen. It's also the anchor for your employer brand, a broader concept of your company's reputation in the digital age. The main difference with reputation is that it's easier than ever for prospective hires to get an advanced idea of what it's like to work for your company.
Wherever you, your colleagues or employees appear online whether it's your company Facebook page, a Twitter conversation, or a Linkedin profile, you're talking to two audiences: customers and talent. While this makes some businesses nervous, it's actually a considerable opportunity for companies of all sizes.
It's become popular to say that "hiring is marketing" because it's increasingly true. Happily it doesn't have to be done on prime time television to be effective. Digital platforms offer an affordable and potentially enormous reach. In many ways the traditional strengths of small and mid-sized businesses like personal relationships, approachability and tight-knit teams are ideally suited to the social media age, where authenticity is rewarded.
Feeling unsure what your employer brand is? Give yourself one minute to describe it on a piece of paper or a whiteboard. Stuck? Get some of your core team together and brainstorm on what is unique or special about working for your company as opposed to other similar companies? Is it the people, the mission?
9. Managing the interview process
Interviewing is the most interesting and least automated part of the hiring process. This also means it's the hardest and frequently the most poorly executed part as well. Unstructured interviews are no more likely to end with the right candidate than choosing a name from your shortlist at random.
An ATS can't teach a hiring manager how to interview, but it can help them create an interview process that assists them in making an informed decision. Interviews don't begin on the day someone walks into your office. Done properly the hiring process has worked like a funnel, you spoke to some candidates, you met a handful, now you want to work out which is the best of them to hire.
The support that the best applicant tracking software can deliver at this key phase is to streamline the scheduling of interviews and provide a rounded view of the candidate from sourcing or application, through screening and any assignment to the actual interview. It enables hiring managers to approach interviews in a structured and prepared manner.
Scheduling and communications with candidates goes from tangled to straightforward when your ATS integrates with your company email (typically with Gmail or Outlook) and calendar. Proper mail and calendar integrations ensure the right people are informed in a timely manner whether it's the candidate who needs the time and location of an interview or phone screen, or if it's the hiring team who need to know when an action is required.
The same is true for feedback that will inform the interviewer's approach to each candidate. When all comments, notes, documents and communications are in one place a hiring manager can get up to speed in a fraction of the time an old-style briefing or a review of an email thread would otherwise take.
As well as time saving and automation, the benefit that the right ATS can deliver is a better candidate experience. As the hiring process has become more sophisticated it has begun to take longer. The "time to hire" means that in every hiring cycle you are losing qualified candidates because the interview process is taking too long.
The best candidates are fielding multiple offers, or recent research suggests, losing interest in your company because they assume that the lack of response. The response times are critical for the candidate experience, which is where the streamlining, team tools and scheduling capabilities of an ATS can make the difference.
The hiring pipeline offered by an ATS enables hiring managers to keep track of how many candidates are in each stage and where bottlenecks may be developing. Advanced applicant tracking software can also warn you when a candidate has been left hanging for a certain number of days.
10. Assessing Your Requirements
At the core of the performance of any applicant tracking system (ATS) are its integrations. A full suite would include not just job board integrations that enable a single submission to a host of free and paid job boards, it would also extend to: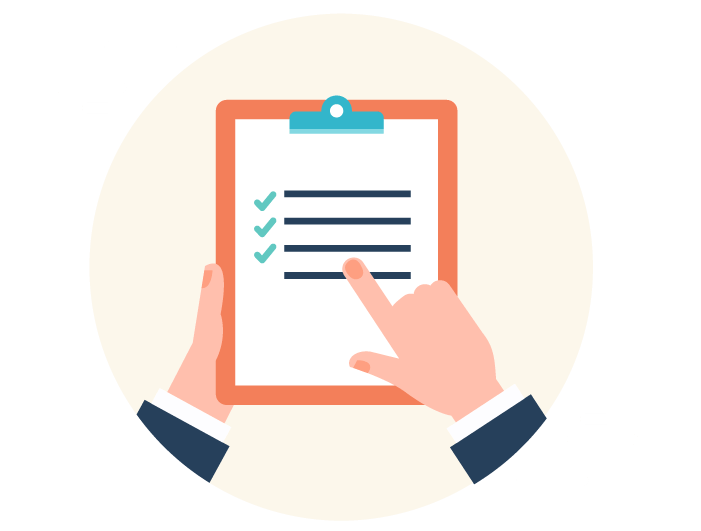 Full integration with a trusted

background check provider

Integration with popular office productivity tools such as Slack

Give you a headstart on employee retention with better screened and qualified candidates
Since LinkedIn remains the venue for most recruiters' working lives, an ATS should offer deep integration with the world's favorite resume repository. Things to look out for include the ability to:
Use your personal LinkedIn account to sign in to your ATS and post jobs to your own professional network
Connect to your LinkedIn Recruiter account to post jobs ads
Buy a LinkedIn job ad directly from your ATS (without the need for a LinkedIn recruiter account)
Access to LinkedIn Cross System Awareness that enables your hiring team to view full LinkedIn profiles inside their ATS, as well as make candidate information stored on your ATS available in your LinkedIn Recruiter account
Analytics
Recruitment analytics offer a high level view of your whole recruiting effort. Recruiting without the right tools is a disposable experience. To extract full value from any recruitment process the steps taken need to remain visible and repeatable. Recruiting metrics are not just about measuring things, they exist to answer questions about your business and to help you improve your hiring. Which recruiting metrics to use remains contentious with some organizations overly focused on Cost Per Hire (which is open to widely differing interpretations). Some effective recruiting Key Performance Indicators worth tracking are:
Most effective recruiting organizations favor a flexible suite of analytics in their ATS that allow for custom reports and a variety of high-level visualizations. Look for an ATS that has the ability to break down reporting areas like candidate flow and candidate source into data that can be exported to Excel.
Complying with the thicket of US equal opportunities employment laws can consume your time and fray your nerves. This process cries out for automation so opt for an ATS with an EEO Reporting feature.
Performance
As we pointed out previously when discussing vendor viability, the right balance of features is ineffective without a viable product and business supporting it. It's worth checking independent review sites such as TrustPilot, Getapp, Capterra and Software Advice to see how actual customers rate each ATS on its efforts at avoiding downtime.
A minimum should be an up-to-date status page that details all scheduled downtime. But it's worth spending some time on your chosen ATS vendor's Twitter timeline to see whether their ATS performance is drawing complaints.
Similar research should quickly establish what levels of support customers can expect from specific vendors. Look out for tiered support tied to the value of your account (with subscription-based SaaS applicant tracking software). At the one extreme you should expect 24/7 support globally but most vendors offer business hours support concentrated on the region where they're based.
Security
When choosing a cloud-based ATS over an on-premise solution it's logical to ask some questions about the security of your data. Here is what to ask an ATS vendor regarding security:
Does the ATS have an ongoing or regularly scheduled process of security and penetration testing of their infrastructure by a reputable third party?
Does the ATS offer a Service Level Agreement (SLA) which includes uptime guarantees?
What is the historical uptime percentage of the ATS?
Does it have a DDoS mitigation infrastructure in place?
Data ownership
Due diligence in choosing the best applicant tracking software would include a clear agreement on ATS data. Check the vendor's privacy policy and terms and conditions to make sure that you retain exclusive ownership of all your data (if there are exceptions, make sure that they are clear and justifiable), and make sure that you will be able to export your data if you decide to move to a different vendor.
Search functionality
Without a powerful search facility the full promise of an ATS as a candidate database is seriously undermined. Find out whether the ATS search includes natural language processing, semantic search and any extras.
If this sounds confusing ensure that it enables candidate search by name, headline, tag, education/work experience/skills. Does the search draw data from resumes, cover letters and summaries?
A final feature to look out for is what kind of search is offered on the support section of the ATS. Does it offer prompts and auto-completes to offer help documents relevant to your questions? If not, keep looking.
Customization
When choosing a SaaS ATS one of the theoretical cons is the comparative lack of customization. An on-premise solution can be customized, in theory, to meet any hiring needs. In reality this is only an option for businesses with a large in-house developer capacity. If that doesn't describe your business (or is not what you want your developers working on), look for an ATS that allows significant personalized settings. Look out for customization options for:
Take time to understand how your ATS vendor deals with managing classified hiring information. The best ATS options enable clear, customizable hierarchies within hiring teams governing which comments are private between the hiring team and the candidates, as well as notes that are not visible to everyone on the hiring team.
Users should be able to invite hiring team members with different status, i.e. admin, hiring manager, team member that govern their viewing and editing permissions, as well as dictating which communications they're copied into during the hiring process.
11. Checklist of applicant tracking system
Even the most affordable business software is an investment. The time taken to conduct a proper evaluation and applicant tracking system comparison will pay for itself many times over. Going with the wrong choice now will mean future disruption for your team and more work down the line. To help you make the right decision for your business as you compare applicant tracking systems, here is an evaluation chart to score your top choices.