The 12 best applicant tracking systems
Applicant Tracking Systems (ATS) are software tools that streamline and automate the recruitment process, offering benefits like increased efficiency, improved candidate experience, centralized application management, and enhanced employer branding.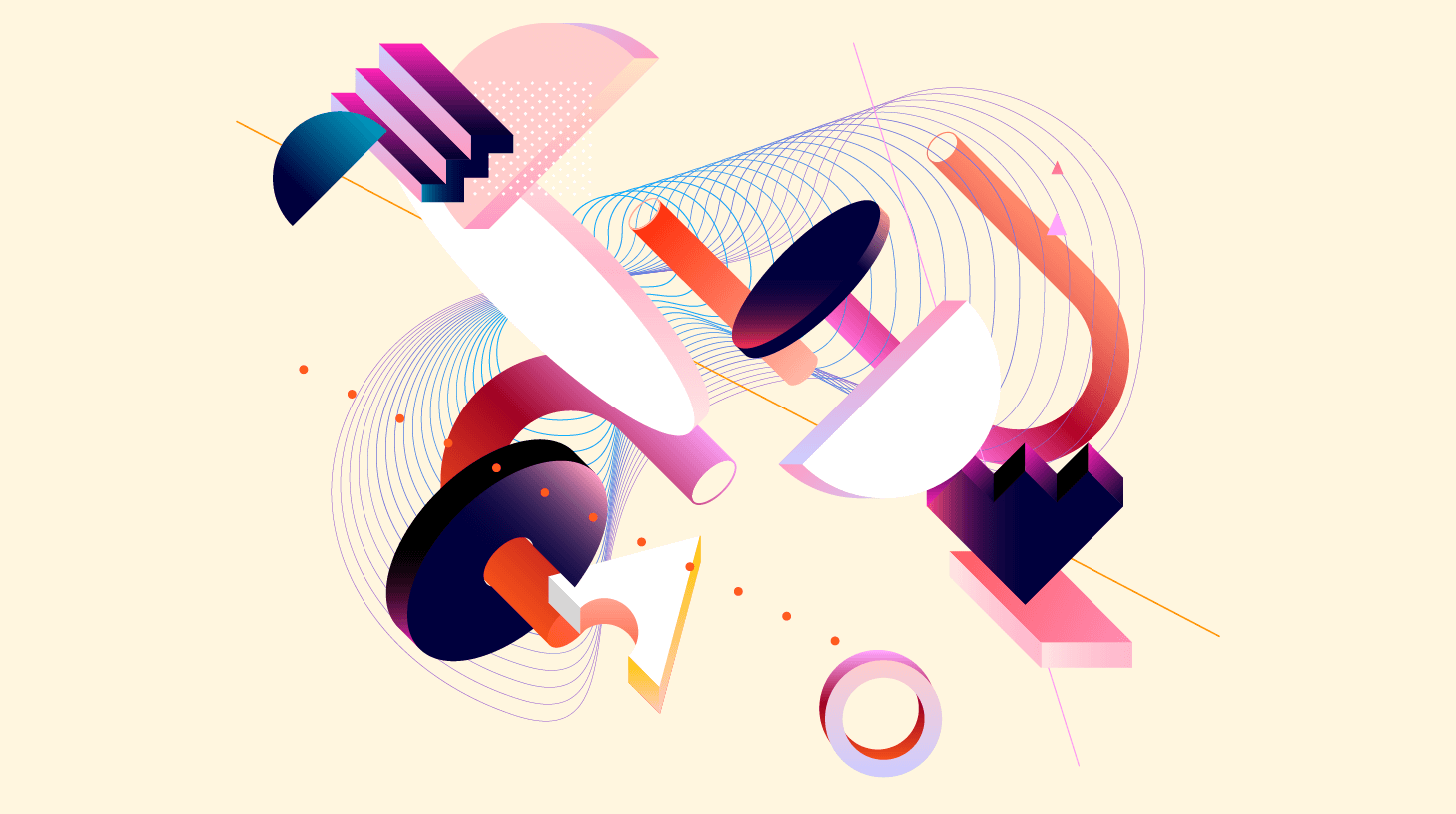 The market for applicant tracking systems is packed with numerous solutions for every kind of business to meet all kinds of different needs. Whether you're in the market for your very first hire or you're a 500-employee organization looking to scale your business with new product offerings or entering new territory, there's quite literally something for everyone.
We're in the industry ourselves, so we know how overwhelming it may be. To make it easier for you to decide on an ATS best suited to your needs, we're presenting you with the best applicant tracking systems in the market today.
Here's what we'll cover:
What is an Applicant Tracking System?
An applicant tracking system (ATS) is a software that automates administrative tasks in recruitment and hiring. For example, an ATS enables faster interview scheduling, easier job advertising, optimized referrals, automated processes, and more. Overall, a good ATS helps relieve many recruiting pains that recruiters and hiring managers often face.
Alternative names for an applicant tracking system include: 'hiring software', 'talent acquisition software', 'hiring platform', and 'recruitment software'.
What are the Benefits of Applicant Tracking Software?
It's not out of sheer luck that applicant tracking systems (or generally, recruiting software) keep gaining popularity in the business world. They take a huge burden off the shoulders of hiring teams and give them time to focus on what matters – connecting with candidates and making hiring decisions.
Some major benefits of applicant tracking systems include:
Increase in productivity and efficiency when hiring – particularly at scale
Better candidate experience through faster scheduling and communication – especially in remote and hybrid work environments
Access to multiple job boards and the ability to manage all applications in a centralized location
Improved employer brand that attracts great candidates
Valuable metrics and reports to improve the hiring process (e.g. HR analytics)
Are They Worthwhile for Startups and Small Businesses?
In a word, yes. Everyone involved in recruiting, such as business owners, hiring managers, and recruiters, will find an applicant tracking system or recruitment software to be incredibly useful when building teams. Whether they're making those first few hires or growing their business by adding team members, an ATS can help optimize the hiring process both in terms of time and money.
How does an ATS work?
Simply put, an ATS is a software that helps you standardize your recruitment process for a variety of reasons, including hiring at scale, operating with leaner HR teams, making a quick hire, and more. With an ATS, you can do the following:
Posting to multiple job boards at once, exponentially increasing your reach across popular and niche job sites
Scheduling screening calls, one- and two-way video interviews, in-person interviews, assessments, and other key components of candidate evaluation
Moving candidates from application to offer in the hiring pipeline
Communication between candidates and hiring teams
Collaboration with teammates to enable unity when it comes to making hiring decisions
Legally compliant candidate sourcing
Candidate evaluation with the use of assessments and scorecards
Employer branding to convey the company culture and vision
Measuring hiring effectiveness through recruiting reports, e.g. candidate sourcing reports
How We've Compared the Best Applicant Tracking Systems
Each ATS may specialize or excel in specific recruiting areas. Before purchasing an applicant tracking system, it's useful for organizations to compare several options with each other.
To do so correctly, they may map their individual hiring methods, analyze the problems they need to resolve or identify opportunities for improvement. Then, they can evaluate available systems based on important criteria.
Top 12 Best Applicant Tracking Systems
We've researched the top ATSes extensively so you don't have to. And we've come up with these 12 best applicant tracking systems that will help you make the best decision on what to use for your organization. Of course we're aware that we're in this list, but rest assured, we've done our best to be as impartial as we can because we want to help you make the best decision for your company's needs.
Workable
We know we're patting ourselves on the back here, but we really think we have good reason to do so. Workable provides best-in-class recruitment tools, processes and automation in one complete solution. Whether you're hiring employee #2 or 200 new employees, Workable's scalable tools, know-how and support help you make the hires that make your business great.
With clients including RyanAir, Sephora, and Soho House, Workable is the solution of choice for many reputable brands interested in boosting their employer brand, attracting the right candidates, managing high volumes of applicants, and streamlining their recruitment process.
Companies who use Workable get from requisition to offer letter faster, with automated and AI-powered tools that source and suggest candidates, simplify decision making and streamline the hiring process.
More than 20,000 companies ranging from local chains to global enterprises have used Workable to hire over one million people in 100+ countries.
Workable leads all other ATSes in G2's Best Applicant Tracking Systems list for 2021, with a cumulative score of 4.5 out of a potential 5 stars.
Greenhouse
We won't lie – Greenhouse is one of the world's leading recruitment software companies. It is listed near the top alongside Workable in many lists of best applicant tracking systems. Headquartered in NYC, its software caters primarily to the mid-market and enterprise, and integrates seamlessly with many other HR tech vendors.
Greenhouse offers many of the same features as Workable, with notable differences in product implementation, integration options, sourcing capabilities, hiring team communication, and hiring manager engagement.
Compare Workable to Greenhouse
Lever
Joining Workable and Greenhouse in many best applicant tracking systems lists, Lever is a recruitment solution based out of San Francisco and Toronto. It's tailored to tech startups as well as midsize and enterprise organizations.
Again, like Workable, Lever offers many similar features, with notable differences in native product offerings, integration options, implementation and support, candidate sourcing, and scheduling capabilities.
Teamtailor
Teamtailor is a Swedish recruitment solution operating primarily across Europe, with a heavy emphasis on its employer branding and recruitment marketing capabilities. It prides itself on its native careers page feature, capabilities for marketing to specific talent markets, and features including text recruitment, referrals, and candidate nurturing.
Jobvite
Headquartered in Indianapolis with locations in Portland, the UK, and Canada, Jobvite started out as a social media-focused approach to recruitment for enterprise-sized businesses. Its platform augments the recruitment process with AI-powered processes, including the ability to automatically screen and rank candidates based on preset parameters.
ICIMs
iCIMS, which stands for Internet Collaborative Information Management Systems, was one of the very first SaaS companies in a fledgling recruitment software market in the early 2000s. It's a reliable legacy solution suited for enterprises, and continues to present itself as innovative and forward-thinking with a continually evolving product roadmap. It operates out of the US and UK and enjoys a worldwide market base.
Taleo
Originating in Quebec, Canada, and now headquartered in California, Taleo is more of an all-inclusive talent management software than a dedicated ATS, presenting modular offerings based on the size and complexity of customer needs. It describes itself as an easy-to-use Fortune 500 ATS interface catering to candidates and hiring teams alike, and focuses on a mobile-first and data-driven approach.
SmartRecruiters
Unlike other ATSes which focus on startups and SMBs, SmartRecruiters is tailored towards enterprise-sized organizations looking for a larger solution for their recruitment challenges. Headquartered in San Francisco, SmartRecruiters is one of the largest ATSes in the recruitment solutions market, offering numerous integrations in a number of languages.
JazzHR
This US-based recruitment SaaS presents itself as a lower-priced solution that offers users the opportunity to rank, track and collaborate in the candidate evaluation process with custom workflows for each job opening.
Zoho Recruit
Zoho Recruit pitches its ATS as being designed for both recruiters and corporate hiring teams working together to build workforces that adapt quickly to evolving talent needs. Offering solutions to both in-house recruiters and staffing agencies, Zoho Recruit is a part of Zoho's one-stop stop of business tech solutions including email, project management, budgeting and other needs.
BreezyHR
Florida-based BreezyHR offers an affordable, pared-down solution for companies just starting out. It promotes job openings on job boards, enables its users to organize existing applicants via drag-and-drop, and pulls hiring teams together into a streamlined communications channel that also includes the candidate.
Recruitee
Founded in Amsterdam, Recruitee is one of the newer kids on the block, having launched in 2015. It's growing rapidly as a presence in the ATS market, with a user-friendly system that enables drag-and-drop options to move candidates through a customized hiring pipeline. It's tailored primarily to SMBs with <100 employees.
Time to make a decision
Need help making a decision on the best applicant tracking system for your business? Hop into a no-obligation call with one of our product experts for an in-depth discussion on your hiring needs and pain points, and we'll help you decide. Alternatively, try out our recruitment software for 15 days – for free – and see how it goes from there.
Frequently asked questions
What is Applicant Tracking System in HR?

There are many different ways to track candidates throughout the recruiting and hiring process, but an applicant tracking system (ATS) is software for recruiters that helps them with this. The ATS allows employers/recruiters access to every candidate's information and updates in real-time.
What is the average cost of an applicant tracking system?

The cost of an application tracking system depends on your industry and the kind you choose. You can expect to pay between $60-$100 monthly per user, with additional fees for setup or activation depending upon what type is required by law in order to make sure it's operating properly.
Is Workday an ATS system?

It's not a secret that Workday Recruiting is the most used applicant tracking system (ATS) by Fortune 500 companies, according to recently released market share breakdowns.