The most common recruiting challenges and how to overcome them
The most common recruiting challenges include attracting the right candidates, engaging qualified candidates, hiring quickly, using data-driven recruitment, building a strong employer brand, ensuring a good candidate experience, recruiting fairly, and creating an efficient recruiting process.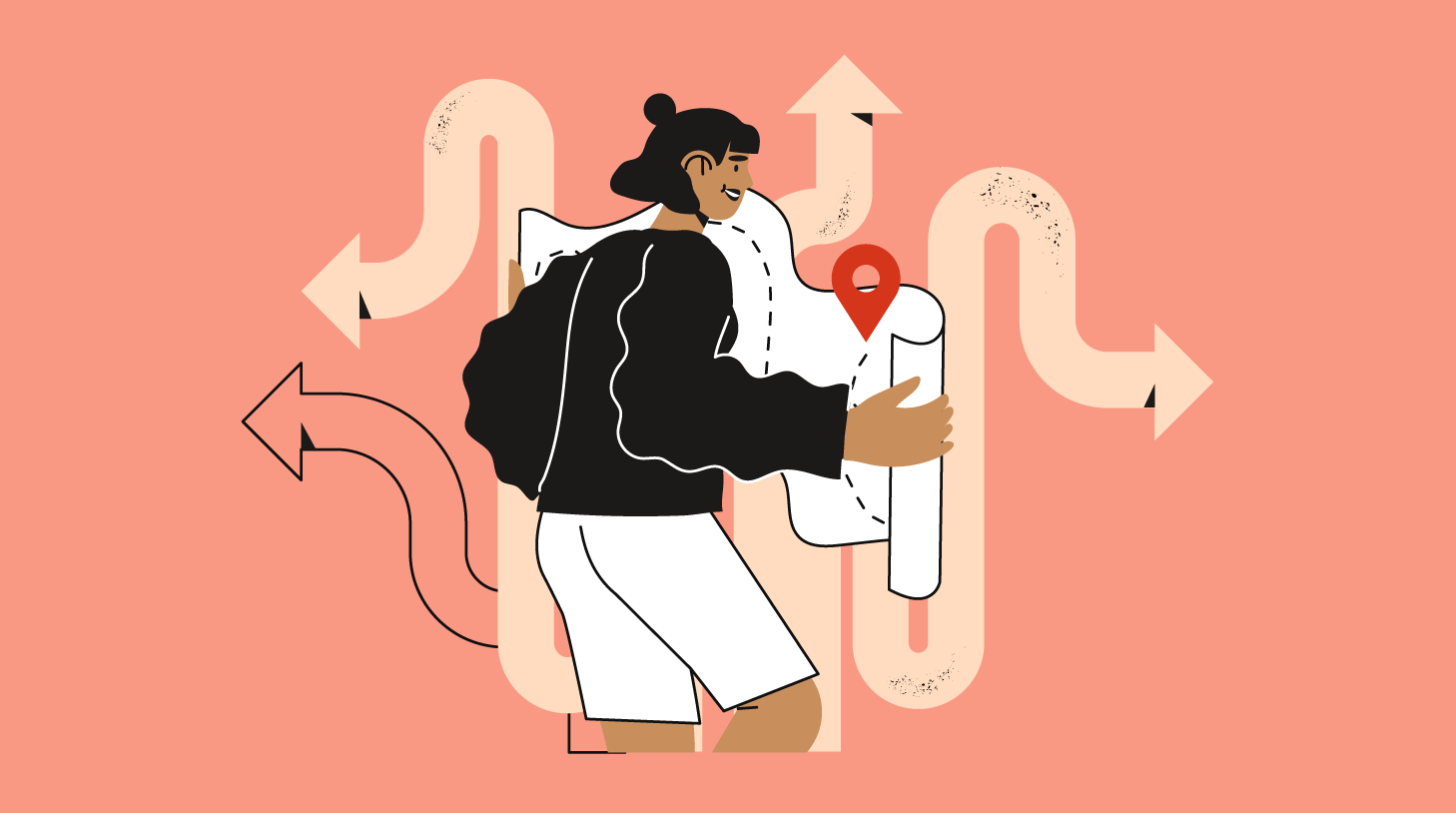 Recruiting in this day and age is a challenge, indeed. It's getting more so with leaner teams and leaner budgets – but with the same expected results. We present some of the most common recruitment challenges that you might be facing in your work – and tips on how you can overcome them.
If you had to name one thing as your biggest hiring headache, what would it be? It's true that your answers might vary depending on the size of the company you work with or the type of roles you're hiring. But, most recruiters would gravitate to a few common recruiting challenges.
8 common recruiting challenges, and solutions to overcome them:
1. Attracting the right candidates
If you've ever tried to discover the right candidate in a pool full of unqualified talent, you'll know that your options are limited. You'll choose the best person you can find at the time—not the best fit for the job. But it's not always about the number of candidates who apply; the best way to hire the right people is often from a smaller pipeline of more qualified talent.
Tip: Be clear about the requirements in your job ads and give a concise view of the role. Use an application form with 'knock-out' questions to directly address your key concerns. For example, need someone with a clean driving license? Include a yes/no question asking candidates if they have one. It's a fast way to screen out people who aren't right for the role.
2. Engaging qualified candidates
Good candidates are often contacted regularly by recruiters, making it harder for your own email to stand out. In addition, candidates with hard-to-find skills are often considering several job offers at the same time. You need to put extra effort into persuading passive candidates to choose your company over your competitors.
Tip: Before contacting a passive candidate, research what motivates them and what makes them happy in their job. With this knowledge, personalize your sourcing emails to describe what you can offer them instead of what they can do for your company.
3. Hiring fast
Hiring teams want to hire as fast as possible, because vacant positions cost money and delay operations. Yet, depending on your industry, making a hire can take several months putting pressure on recruiters and frustrating hiring teams. A long time to hire may be a byproduct of a shortage of qualified candidates. The hiring process may be too long or hiring teams might struggle to reach a consensus, resulting in the best candidates finding jobs elsewhere.
Tip 1: Look at your hiring process and ask yourself: are all the hiring stages really required? Are we looking in the right places to fill our candidate pipelines? Do we communicate quickly with candidates and with each other? All these questions can be answered with the help of recruiting metrics from your Applicant Tracking System (ATS).
Tip 2: Sometimes long time to hire is natural when you're hiring for hard-to-fill roles. Explain that to the hiring teams and set expectations early on. Let them know what a realistic timeline is and highlight the importance of hiring carefully for roles where a bad hire could cost a lot of money.
4. Using data-driven recruitment
Companies can use recruitment data and metrics to constantly improve their recruiting process and make more informed decisions. But collecting and processing data can be a hassle. Spreadsheets are one way to track hiring data but they require manual work, are prone to human error—and they're not compliant. This makes it hard to track data and trends accurately. Hiring teams need ways to compile and organize data in an efficient and streamlined way.
Tip: You can store data and export helpful reports using systems like an ATS, Google Analytics or recruitment marketing software. You don't need to track every recruiting metric there is. Have a conversation with senior management to settle on a few metrics that make sense to you and your company.
5. Building a strong employer brand
A good employer brand helps you attract and engage better candidates. Organizations that invest in employer branding are three times more likely to make a quality hire. Yet, it's a complex process that includes anything from ensuring a positive candidate experience to promoting your culture on social media. It's a continuous, collective effort that requires you to step out of your usual duties and secure buy-in from your coworkers.
Tip: Always reply (courteously) to online reviews – bad and good. Give your coworkers the means to tell their story about their work and what they like (for example, through blogs and videos). And above all, be a good employer and it'll show.
6. Ensuring a good candidate experience
Candidate experience isn't only important for employer branding, but it's also a factor when your best candidates are evaluating your job offers. The way you treat candidates during the hiring process mirrors the way you'll treat them after hiring. If they had a bad experience, they're less likely to accept. Conversely, positive candidate experiences can enhance your employer brand and encourage good candidates to apply and accept your job offers.
Tip 1: Set expectations for communication: tell candidates when they should expect to hear from you and, if you have an ATS, set reminders and use email templates to follow through with that promise. Don't leave them in the dark throughout the hiring process.
Tip 2: Coordinate well with candidates. If you're scheduling an in-person interview, give them all necessary information (like who to ask for and what to bring). Explain what they should expect from the interview and what the next steps are. Inform reception they're coming and don't let them wait in the lobby.
7. Recruiting fairly
Many companies struggle to attract and hire diverse candidates and unconscious biases are often the reason. Apart from your legal obligations to provide equal opportunities, hiring objectively is good for business because it helps you hire the best person for the job without stereotypes interfering. This will result in an inclusive workplace showing potential candidates that you're a meritocracy and allowing you to benefit from diversity's positive effects.
Tip: Implement objective hiring techniques like structured interviews and 'blind' hiring software like GapJumpers.
8. Creating an efficient recruiting process
Hiring teams need to communicate fast, evaluate candidates easily and know what's going on every step of the way. Recruiters are tasked with coordinating all this communication and it's not always a breeze. Especially if recruiters' relationship with hiring managers is strained. Also, administrative tasks (like scheduling interviews) often take away valuable time that recruiters could have used in coordinating the hiring process and ensuring good candidate experience.
Tip: Consider investing in an ATS that helps your team coordinate and see the status of the hiring process at a glance. This system will let your team leave evaluations and view each other's comments. And, it'll ease some of the administrative tasks via built-in email templates, calendar integrations and more.
The best recruitment methods to overcome common challenges
Build a talent pool
Talent pipelines are groups of candidates you've already engaged who can fill future positions in your company. This can help you reduce time to hire and recruiting costs, because you'll already have qualified, pre-screened candidates in line when a role opens. To build talent pipelines:
Train hiring teams
Even experienced hiring managers and interviewers may need to level up their hiring skills. Combating biases is a common reason to train hiring teams, but coaching them on interview questions to ask or how to build rapport with candidates are also important. Here are a few ideas to train hiring teams:
Diversify your recruiting strategies
It's good to advertise on a job board that you know brings good candidates. But leaving it at that is a missed opportunity to create a truly powerful hiring process. Consider:
Invest in an ATS
An ATS can streamline your hiring process by making it possible for your hiring team to collaborate and keep all candidate data in one place. A good ATS also has:
All these features (and more) power up your hiring and help you make faster and better hiring decisions.
Frequently asked questions
Why do businesses experience hiring challenges?

Hiring challenges often arise from communication gaps. Effective recruitment requires nurturing prospective hires like valuable leads.
What can help alleviate hiring challenges?

Alleviating hiring challenges involves strategies like offering signing bonuses, competitive compensation, and swift action upon finding potential candidates.
How can technology help overcome recruiting challenges?

Technologies like Applicant Tracking Systems streamline hiring, facilitating collaboration, efficient data management, and faster decision-making.
How does a strong employer brand help in recruitment?

A strong employer brand attracts and engages better candidates, increasing the likelihood of quality hires.
Why is ensuring a good candidate experience important?

A positive candidate experience reflects how you'll treat them post-hiring, influencing their decision to accept job offers and enhancing your employer brand.