New release: Interview kits and scorecards!
If you're a regular Workable user, you might've received our recent email about the upcoming launch of Interview Kits. We certainly know that quite a few of you read it, because the response was overwhelmingly positive!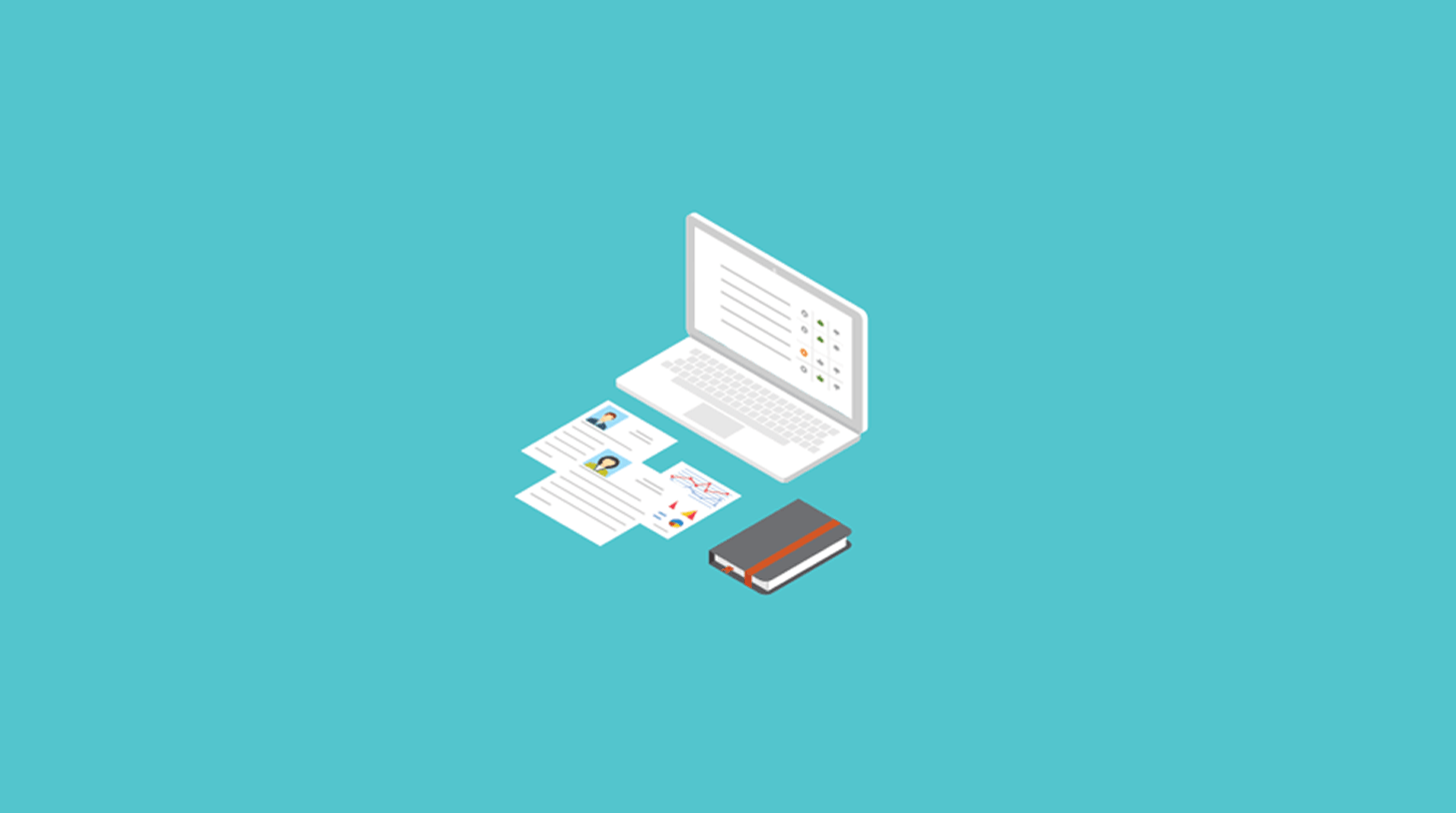 This is a feature that many of you have requested, to help guide a structured interview process.
When you're hiring as a team, structured interviews provide actionable feedback. They ensure that every candidate has an equal opportunity to shine, and that they're assessed accurately and consistently.
Here's a speedy overview:
So how does it work?
When you create an interview kit with Workable, a scorecard is generated automatically: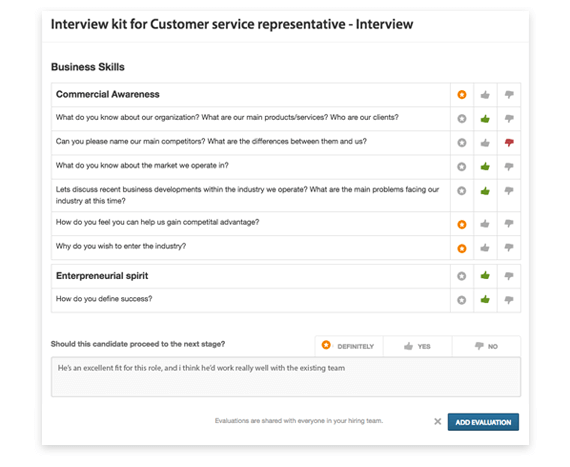 This helps ensure that:
interviewers are well prepared to assess the skills required
all candidates are asked the right questions
responses are evaluated using a consistent rating scale
feedback is gathered in one place, ready for the next action by a hiring manager
I'll give you a quick rundown of the details here — but do get stuck in and make some Interview kits of your own. It's pretty hard to break something in Workable, and practice makes perfect…
Create the kits you need for each stage
Each company has their own way of hiring. You can create an interview kit for each assessment stage (phone screen, first, second, third interview), to ensure that every candidate is assessed consistently.
Create templates to assess shared needs
Companies have shared sets of values, departments have shared sets of needs. Workable account admins can create templates to be used company-wide, or per department. Share these with hiring managers as they add custom questions for the role, and keep a more consistent approach to the questions that you ask.
Automatically share scorecards with the hiring team

Scorecards are great – but not when the team can't find them. Workable takes care of this automatically. As soon as candidates reach an assessment stage with a kit, the scorecard is added to the candidate's profile, your Workable Agenda (which has your upcoming event schedule) and your Inbox. No need to hunt around for a printout, or something someone sent you six weeks ago by email.
Interview the way that suits you best
Everyone likes to interview differently. Some people prefer to take notes with a pen, others are happy to tap away on a keyboard. Some will write extensive notes while others feel confident leaving only a rating. Use Workable in the way that suits you best:
Print the scorecard out, take notes on paper and add them to Workable when the interview is over
Work online and add ratings — or add ratings and notes
Find out more about the pro's and cons of interview scorecards and how to use them.
View the resume and scorecard side by side
When you're filling in the scorecard online, make the most of Workable: view the scorecard and resume side by side, and keep everything you need at your fingertips.

See individual or combined results
As soon as scorecards are complete, they're available for review by the hiring team. View each scorecard individually, or see an aggregate view.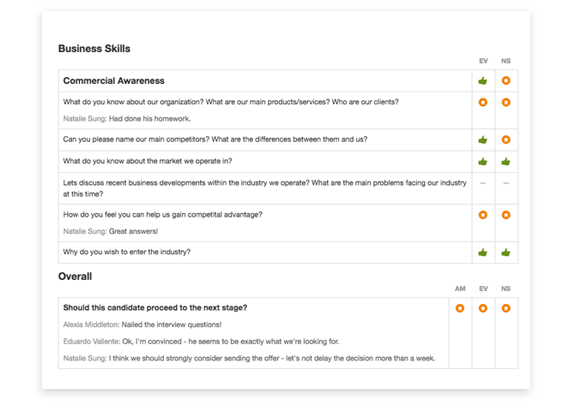 One member of the team unable to make the interview – but still has feedback? Ask them to switch to a basic evaluation, and that's included on the group scorecard too.
Flexible, editable, fast
One of the most important things about designing interview kits was giving you the flexibility you need. We hope you'll find that they match your process. As you build up a library of kits, the creation of a new kit gets faster. Import sections from other jobs, from the job requirements or templates — just create new sections when you need them. As always, let us know how you get on.
One final thing – if you are a regular user, you'll spot that the job editor has also had a refresh! Don't panic. I've written an article to guide you through the changes.