How to follow EEOC regulations
Following EEOC regulations involves understanding and implementing equal opportunity laws, providing necessary training to employees, and establishing supportive policies. It's crucial to maintain structured interviews, thorough record-keeping, and use an Applicant Tracking System (ATS) for analyzing recruitment data to ensure compliance.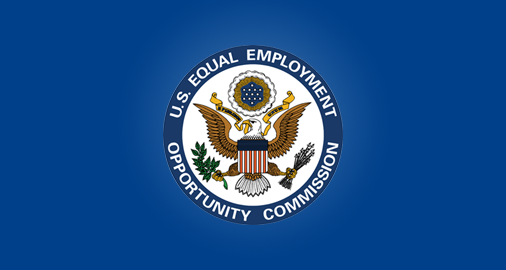 Does the mention of EEOC regulations make you want to run for the mountains? You aren't alone. Many employers find it hard to keep up with laws enforced by the Equal Employment Opportunity Commission (EEOC).
The EEOC has great expectations. Employers should file an annual EEO-1 report and comply with laws like the Title VII of the Civil Rights Act (1964). Federal contractors have to create and enforce affirmative action plans too.
All this is hard work. But, apart from the legal risks of ignoring EEOC regulations, there's also a business risk. Unless you're consciously trying to be an equal opportunity employer, you're missing out on the many benefits of diversity in the workplace.
So how do you become an exemplary equal opportunity employer? Suitable training, policies and processes can get you there.
Further Reading:
Training
Professional trainers, HR employees and the EEOC Training Institute could all be involved in EEO training for your company. Here are some useful training ideas:
1. EEO legislation
Many employees are involved in business processes that are protected by the EEOC and should know the law. For example, anyone who's involved in hiring, training, supervising, benefit administration or succession planning.
These trainings could be broken down according to specific acts that must be enforced:
Title VII of the Civil Rights Act of 1964
Pregnancy discrimination Act of 1978
Americans with Disabilities Act of 1990 (ADA)
Equal Pay Act of 1963 (EPA)
Age Discrimination in Employment Act of 1967 (ADEA)
Genetic Information Nondiscrimination Act of 2008 (GINA)
Discussing how companies can unwittingly break any of these laws is important. Training should address all prohibited employment practices.
The EEOC Training Institute offers one and two day seminars to present and discuss changes in EEO regulations. It's a good idea for HR professionals to attend them. Afterwards they can share what they learned with their company. Of course, owners, managers and other employees could also attend, budget permitting.
The EEOC Training Institute also offers courses and custom-made on-site trainings, and holds EEO workshops in Washington, D.C.
Some states have their own EEO laws, in addition to EEOC regulations. For example, ADEA protects employees over 40 years old, but some states protect younger employees too. Keep an eye out for training opportunities in state-specific legislation.
2. Illegal behaviors and biases
This type of training can help your employees avoid potentially illegal behaviors. For example, hiring managers could be trained to avoid asking illegal interview questions. Training will help them create questions that are strictly job-related and don't involve any legal risk. Employees should also be taught to recognize their biases and try to minimize their effect in the workplace. Employees can discover their hidden biases with the help of tests like Harvard's Implicit Association Test (IAT).
3. Diversity training
Many employees might wonder what all this trouble is for. It's important to inform them about the merits of diversity and how good it can be for business. When employees appreciate your equal opportunity efforts, they become more committed allies. This type of training should also be designed to help employees work better in diverse teams. You can build your own diversity training program with presentations, workshops, case studies and quizzes. Try to avoid mistakes that can undermine your diversity program's success. Communication and teamwork training should be part of your agenda. DiversityCentral.com offers a variety of tools and information that can help you.
Policies
Company policies offer a systematic way to support equal opportunity. Companies can use them to communicate their processes and expectations to employees. So, what company policies do you need?
Equal Employment Opportunity Policy
This is the 'umbrella' policy that will cover all the rest. It must be thorough and powerful. HR and management should communicate it across all levels and place a lot of importance on compliance.
In your accessibility policy, you can list all your efforts to support employees with disabilities. To comply with ADA, you need to find ways to make their work easier. An accessibility policy is useful for accommodating customers and visitors with disabilities too.
Supporting mothers and pregnant women is a decisive step towards gender equality. Craft a generous maternity leave policy to support and retain female employees. Complement it with a paternity leave policy which is increasingly important. Those policies can give your company a competitive advantage to help attract top talent.
Employees might have an implicit understanding that your company won't tolerate harassment. But, offenders might not always know they're harassing someone. What some consider simple teasing might be harmful and illegal. It's important to have an official policy that explains what harassment is and how it'll be dealt with.
Sometimes, discrimination happens right under HR's nose. Supervisors and managers might also miss the signs. Employees should feel free to report relevant issues. Create and promote an environment of open and meaningful communication. A no-retaliation policy is necessary, since taking adverse actions or victimizing employees who file EEO complaints is explicitly illegal.
Processes
Trained employees and thorough policies can boost your EEO standards. But they're incomplete on their own. They need the right processes to support them. If processes are flawed, employees can't do their best for equal opportunity.
If you don't actively try to avoid discrimination when hiring, you might find that hiring managers are unwittingly breaking the law. For example, relying solely on referrals makes it easy to end up with homogenous teams.
Wondering what you can do? Opt for structured interviews, instead of unstructured ones. Structured interview processes can reduce discrimination risks and help you defend yourself better in court.
Related: Structured interview questions: Tips and examples for hiring
Another useful process is keeping thorough records of your recruitment data. In 2015, the EEOC charged Target a $2.8M settlement for using discriminatory hiring tests. Target stopped using them. As an additional measure, Target updated its data collection systems to spot any adverse effect on their hiring processes in the future. You can do the same with the help of an Applicant Tracking System (ATS). Collect and analyze recruitment data with Workable's EEO reporting feature.
Frequently asked questions
What is the importance of EEOC regulations?

EEOC regulations are crucial as they enforce laws like the Title VII of the Civil Rights Act (1964) and require employers to file an annual EEO-1 report. Ignoring these regulations can lead to legal and business risks, including missing out on the benefits of workplace diversity.
How can training help in following EEOC regulations?

Training can help employees understand the laws enforced by the EEOC. This includes training on specific acts, recognizing biases, and understanding the merits of diversity. The EEOC Training Institute offers seminars, courses, and on-site trainings to help with this.
What policies should a company have to support equal opportunity?

Companies should have an Equal Employment Opportunity Policy, Accessibility Policy, Parental Leave Policy, Workplace Harassment Policy, and an Open Door & No-retaliation Policy. These policies communicate the company's commitment to equal opportunity and set clear expectations for employees.
How can processes support EEO standards?

Processes like structured interviews and thorough record-keeping of recruitment data can support EEO standards. These processes help avoid discrimination during hiring and allow companies to monitor any adverse effects on their hiring processes.
What is the role of an Applicant Tracking System (ATS) in EEO compliance?

An ATS can help in collecting and analyzing recruitment data, which is crucial for spotting any adverse effects on hiring processes. This can be particularly useful in ensuring EEO compliance and avoiding potential legal issues.