How to maximize user adoption of your ATS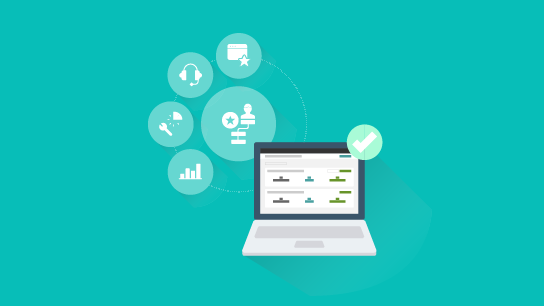 Engaging Applicant Tracking Systems (ATS) are built with users in mind. A user-friendly system can be a powerful hiring tool. Prioritize these key attributes when choosing an ATS to ensure user adoption among your employees:
An intuitive ATS interface
An applicant tracking system usually comes with an array of features and built-in functions that can overwhelm hiring teams. Users may not have time for extensive ATS implementation training and could get weary of a hard-to-learn tool. An intuitive interface is essential. It ensures that users will be able to understand how the system works with little effort.
You can determine whether an ATS is intuitive if its users can:
Learn how to use and implement it without much training or guidance.
Understand what each button, label or image does without much explaining.
Explore various features without being afraid that the system will break.
Be sure that the system does what they need without any surprises.
Feel excited and satisfied when using the system.
If you're thinking of buying a new applicant tracking system, take some time to explore its interface, either through a demo or a trial version. If possible, ask colleagues to try the system and offer feedback.
Great customer support
A quick, helpful and polite customer support call can lessen your tech troubles. Stellar support teams go a step further. They listen to user feedback to inform product development and help customers get the most out of their software.
Here are two ways to evaluate a system's support team:
Sign up for a free trial and contact customer support with actual questions.
ATS features that save time
An effective ATS helps hiring teams focus more on hiring and less on administrative tasks. The best applicant tracking system features also help teams customize their hiring process.
When evaluating an applicant tracking system, find out if it offers:
Ready-to-use email templates and the option to message multiple candidates at once.
Effective scheduling options and calendar integration.
The ability to have a comprehensive view of a team's hiring workflow and activity.
An easily searchable candidate database.
Also, your ATS features should streamline candidate management. Hiring managers shouldn't be too many clicks away from reading resumes, leaving comments, disqualifying candidates or moving them from one stage to another.
Recruiting software integrations your team needs
An ATS's integrations play an important role in increasing user adoption. Imagine you are a manager who hires your best developers through Stack Overflow's job board, but your applicant tracking system doesn't integrate with this platform. You're more likely to stop using your ATS than Stack Overflow.
An applicant tracking system that integrates with tools and platforms your hiring teams already use, from niche job boards to complete HR systems, is more likely to work for you. It'd be also a good idea to ask an ATS provider if they offer a robust Developer Partner Program and developer APIs or if they can build a custom integration for you.
To evaluate whether you need an integration with a specific tool, consider whether that integration will:
Let your employees continue using existing tools alongside your applicant tracking system (e.g. integration with job boards and social media your teams use.)
Enhance efficiency and effectiveness for both an existing tool and your ATS (e.g. integration with your background check service.)
Automate the import/export of data from either software (e.g. integration with your HRIS)
Effective recruitment metrics and reporting
Metrics are important in helping you evaluate and improve a team's performance. Hiring managers want to know how much of their team's time was spent hiring. Some businesses also have legal reporting requirements (e.g. EEO-1 report.)
Your ATS should generate automatic reports that are accurate and save you time. Here are some types of reports to look for in an ATS:
The potential to revamp your hiring process
A good ATS is more than a competent administrative assistant. It can also help companies become better at hiring. For example, if you are thinking of introducing structured interviews into your hiring process, you can easily make the shift by using the interview scorecards in your ATS.
Take some time to explore any additions to the core functionality of an ATS. Some attributes are essential (e.g. tools to schedule interviews), while others can give you ideas on how to improve your hiring (e.g. adding an assignment stage or using integrated sourcing tools.)
Successful software engages users and improves your hiring process. Choosing the right ATS will makes your employees' lives easier and helps them hire more effectively.
Workable is an applicant tracking system (ATS) that automates and streamlines your recruiting process. It has tools to write job ads and post them to a variety of free and paid job boards. Workable allows you to store and search resumes, move candidates across the hiring pipeline and write comments and evaluations. Workable includes features such as reporting or bulk actions (e.g. sending rejection letters) and an intuitive user interface. Learn more.