Tell your brand story using Workable Advanced Career Pages
What are the most common elements of careers pages that stand out? How can you build a fully-branded careers page without resorting to complicated projects involving design? We interviewed Workable's Principal Recruiter Eftychia Karavelaki to get her take on careers pages and she explained why Workable Advanced Careers Pages is a wise solution for people operations and recruiting professionals who want to create amazing careers pages quickly and easily.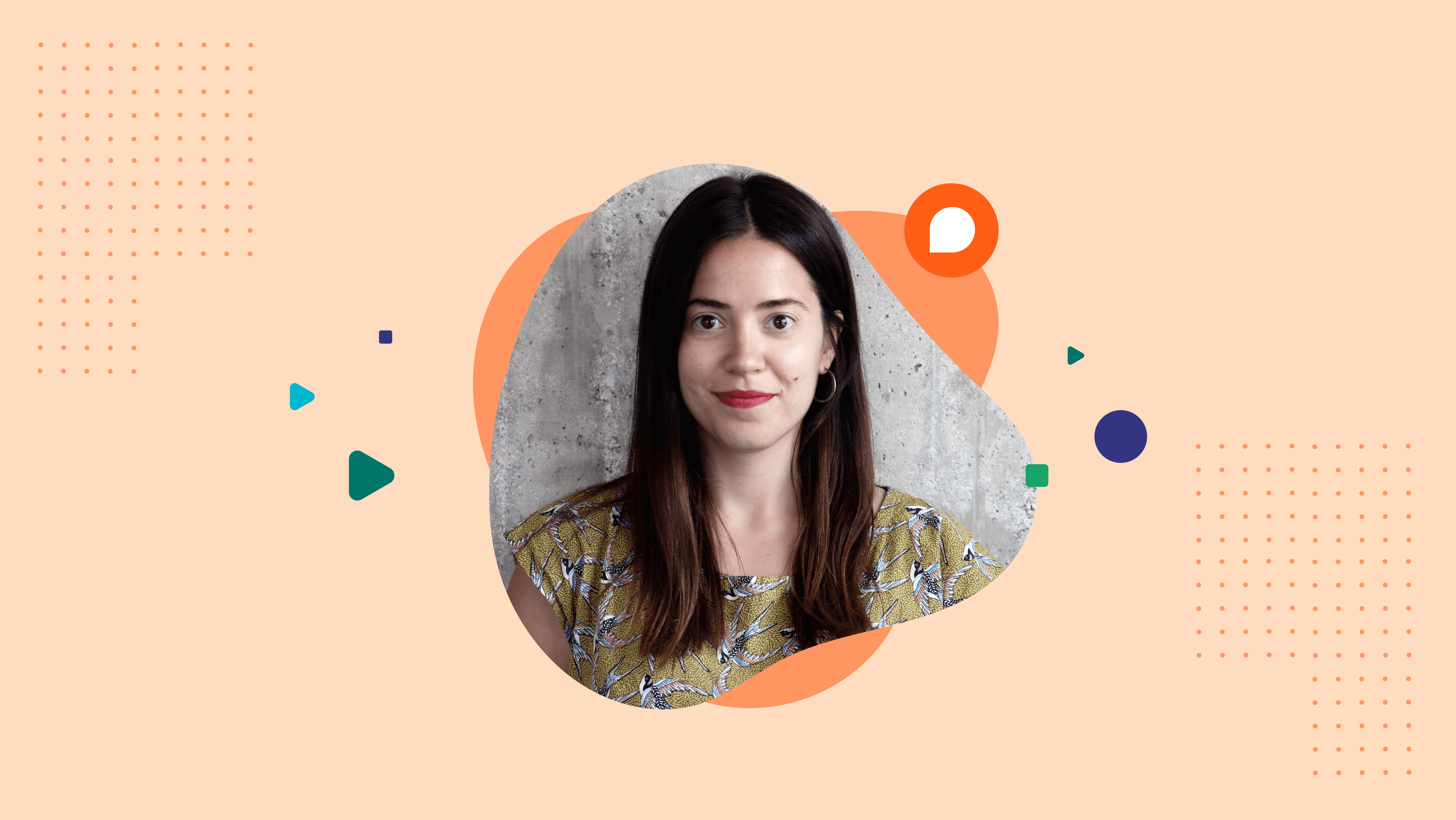 How important is a careers page as part of recruitment marketing?
First off, Eftychia stresses that a careers page is a critical part of the overall recruiting marketing strategy of a company. The vast majority of candidates will end up in your careers page during their job application journey.
"The second thing after seeing an open role in a board or another platform is to click to go to the company's website and look for all the details of the company," Eftychia says. "After this, they might go to Glassdoor, but overall, the most common step is to visit the careers page."
Candidates don't only apply to jobs but to companies, too. They want to know what a company's values, vision and culture are before expressing their interest for a role. They want to visualize themselves working for you and imagine what their daily work life would be like.
That's why Eftychia recommends making your careers page as inclusive and transparent as you can, sharing details on the company and the hiring process in an engaging way.
"You want to make the candidates excited," Eftychia says. "You want them to really like the company."
What should a careers page include to stand out?
As Eftychia reminds us, a careers page has a huge influence on a candidate's motivation to apply for a job at your company. Think of it as prime real estate when promoting your company as a potential employer. So, you need to think carefully about what you need to include in a careers page that makes it unique and memorable for a prospective job applicant.
Eftychia recommends three main elements of a careers page that can make it really shine:
1. Share video testimonials
Posting videos with employee testimonials help you interact with prospects indirectly and show them who you really are:
"I would include in the careers page videos from employees talking about what they are doing, talking about their teams and why they like being in this company," Eftychia says.
Eftychia is a strong believer that videos from executives in a careers page can make a good impression on candidates. No one can describe the company's vision better than the company's own leaders. It also makes the company feel more accessible on a personal level. She explains:
"I really like watching CEOs or CTOs being so close to the candidate and letting them know why it's nice to work in their company or what their vision was when they started this company. It's not so regular to see videos from executives as they are typically very busy for this, but I would like to see them on the careers page."
2. Highlight company culture
Eftychia suggested introducing elements of fun activities that take place in the company to highlight the full workplace spirit to potential candidates:
"I would make it [the careers page] colorful and vivid and I would try to transfer the spirit of the company. I would also include activities from employees, even outside work. Like playing soccer, doing a team bonding activity or just having fun."
For companies that have recently transitioned from shared physical workplaces to remote, Eftychia highlights that it's worth sharing why they did so and what the future holds for the business to avoid confusion from the candidates' side.
3. Describe perks and benefits
Efychia also adds that providing clear information about your company in your careers page, like details on the hiring process or company benefits, can also reduce pre-screening time; this could improve your time to hire metrics.
Do you need to share any additional or specific information when your company operates remotely? Eftychia suggests tailoring the careers pages' content accordingly:
"You can have videos from employees while they are working from home or talking about the experience of remote working – [and] maybe even videos from the People team explaining the policies and benefits that the company has when it comes to remote working."
How can Workable help? Workable Advanced Careers Pages
People teams usually collaborate with marketing and design departments to put this page together and deliver the best result. The People team often has to update the careers page quickly, like when a team member has retired or departed and needs to be removed from the careers page or details on benefits need to be updated.
But how efficient is this? Syncing with other departments is both time-consuming and inconvenient in those cases – and this doesn't come without a cost:
"We need to inform the candidates accordingly because, when we start hiring, people may think that we are kind of imbalanced in what we say in the careers page and what we actually do. So it's good to change everything really quickly."
Advanced Careers Pages, Workable's upcoming product release, solves this very issue. It enables recruiters and People Ops specialists to build and edit the company's careers page easily without needing to bring in tech or design expertise.
Eftychia, who has used Advanced Career Pagers herself to build Workable's own careers page, confirms:
"It's very user-friendly. You can add everything you want and you can easily and quickly modify the careers page as needed. It's pretty clear and it can be very transparent. Candidates may be able to see all the information they would like, in order to proceed to the next step and to be enthusiastic and motivated to join this company."
With an enhanced careers page editor and templated sections, you can present all the information and content you want in a meaningful way. Add benefits, photos, videos, social media updates and other interactive elements that will help the candidates get to know you – in addition to your current openings, of course.
This doesn't mean that collaboration with other teams will be completely off the table – that's up to you to decide.
"You may need some advice from content or from marketing if you need to have some branded photos," Eftychia explains. "But if there are design rules in the company about what photos to use or which writing style to prefer, then you can work quite independently."
Plus, if you normally assign your careers page design to an external partner or agency, Advanced Careers Page will prove to be a cost-effective solution for your business in the long run.
How can you track performance with Workable Advanced Careers Pages?
In order to understand how your careers page performs, you have to analyze page visitors' behavior and how they convert to candidates. With Advanced Careers Pages, you can have access to Google Analytics and Pixel tracking and understand those patterns in depth.
More specifically, you can track the number of visitors to the careers page and compare that with the number of actual applicants, as well as how they've interacted with the page – including which videos they've watched and what they clicked on. Those can be strong indicators of which elements are working and which elements need improvement.
But according to Eftychia, low visits and conversion rates do not automatically point to an ineffective careers page – maybe something else is missing.
"It [the analytics tool] can help you see how many candidates are applying but the careers page is not to be blamed if candidates are not applying. [It could be] something bigger. [It could be] the employer branding, or a specific situation. It has to do with many things," Eftychia explains, adding that there can be numerous other factors affecting a candidate's motivation to apply."
To sum up, Eftychia believes that a careers page with creative elements and striking storytelling can bring the right candidates to you. With Workable Advanced Careers Pages, you can build a branded careers page and update it as needed without waiting for marketing updates or external resources to do the job – you can manage and master this project yourself within your People team.