How Workable helps you create a great candidate experience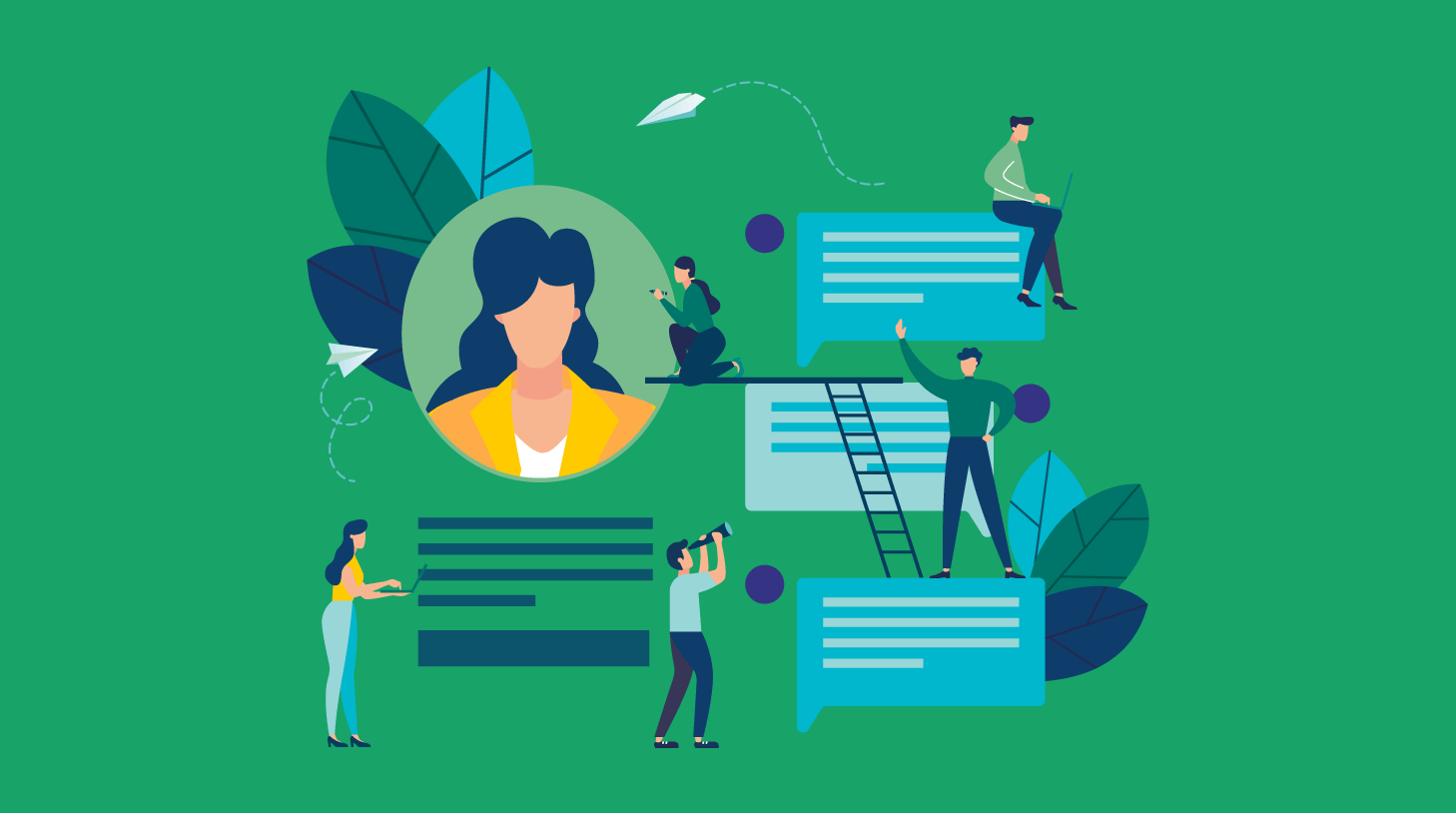 A great candidate experience reflects the candidate's journey from the moment they apply or get sourced until the end of your hiring process. Every interaction with you throughout this journey shapes the candidate's impression of who you are as an employer.
Why is candidate experience important? It's not just a buzzword. The collective experience of your candidates has the power to influence your employer brand as a whole. If candidates are generally satisfied with your hiring process, there are important benefits for you:
Candidates will read positive reviews of your company on social media or sites like Glassdoor and will be encouraged to apply to your open roles or answer your sourcing emails.
Rejected candidates will still respect you and might recommend your company to other job seekers or re-apply when they have stronger skills and experience.
Conversely, if candidates find your hiring process cumbersome or if they feel they haven't been treated properly, they might:
Abandon your application forms or even not show up for interviews which causes frustration and extra administrative burden.
Leave negative reviews online.
Discourage other job seekers from applying to your open roles.
Choose other companies' job offers over yours.
So, it pays off to be mindful of candidate experience throughout your hiring process. Here are the boxes you need to check to ensure a great candidate experience:
Write clear job descriptions. Respectful and informative job descriptions create a good first impression.
Make it easy for candidates to apply to your jobs. The best candidates, who usually have many job offers to choose from, won't dedicate hours on an application no matter how much they like the company or the job.
Communicate early and often throughout the hiring process. For candidates, there's little worse than radio silence from a company after they've put in the effort of applying or talking to a hiring team.
Give candidates information about what to expect at in-person interviews. Help ease their nerves and give them a chance to put their best foot forward.
Make the interactions with your hiring team as smooth as possible. For example, try to minimize the number of back-and-forth emails when scheduling interviews.
Give candidates your full attention at interviews. You expect them to be focused and attentive and so should you.
Here's how Workable improves candidate experience
Our platform is built to help you find, attract and evaluate candidates – and foster the best candidate experience for all applicants and future hires throughout this process. That's possible via tools and integrations to help you:
Write great job descriptions fast and easy
The Workable job editor automatically draws the description of the position you're hiring for from our vast library of 700+ job descriptions. This job ad is designed to give candidates all the important information about the role, like duties and responsibilities, while avoiding excessive jargon. You can modify each template to fit your needs.
You can also add a list of benefits you offer that will motivate the best candidates to apply. Our job editor provides you with recommendations based on benefits that companies in your area usually offer.
Build informative and attractive careers pages
Sixty-four percent of job seekers consider careers pages helpful for their job search. You can pull these candidates in by creating an attractive, mobile-optimized careers page through Workable.
Your quickest option if you don't have a careers page already is to create a branded page via Workable for free – no development skills or extra budget needed. This Workable-hosted mini site can be set up in a few minutes and is automatically updated with any new roles you open. Another option, if you already have a careers page and you want to maintain its outlook, is to use Workable to connect your existing page to your open jobs and your application forms.
See also: The best careers page examples
Offer easy applications
Speaking of application forms, did you know that most candidates often abandon complex forms that take more than a few minutes to complete? That's why you need your application forms to be easy to understand and navigate, and ask only for the absolute necessary information, i.e. cover letter, short resume or LinkedIn profile and a few qualifying questions such as "Are you legally authorized to work in the U.S." or "Do you have experience with Java."
Workable helps you do all this: when you're preparing to publish a job, you can build the application form via the template provided. You can add or remove fields, add an "apply with LinkedIn" option and choose qualifying questions. Plus, those application forms can be easily connected with your careers page, and they're mobile-optimized for job seekers on the go.
Streamline interview scheduling
Scheduling interviews is a daunting task for recruiters and candidates alike. Recruiters need to find a time for an interview that works for all parties involved and candidates may need to exchange a lot of back-and-forth emails to schedule their interview.
To make the whole process easier for everyone, and ensure a great candidate experience in the scheduling phase, Workable has implemented several scheduling options, including the self-scheduling link. Send this link to candidates and they'll be able to see the availability of interviewers they're about to meet and choose a time for the interview all on their own. Then, the interview will appear on the candidates' and interviewers' calendars as well as inside the Workable platform.
Ensure fast and meaningful communication
One of the many candidate experience best practices is to ensure you communicate properly with candidates. Imagine you've just applied to a job or interviewed with a hiring team, and you hear nothing for weeks on end after that – that won't make for a positive candidate experience. Instead, you need to keep candidates informed about the process and send quick and respectful rejection emails to disqualified candidates. Don't have time to do all that? Workable can help.
One thing you can do via the Workable platform is send bulk emails to candidates who were disqualified at a certain stage. For example, if your hiring team rejects the application of 100 candidates, you can send 100 rejection emails with a single click (Workable will automatically fill in the candidate's name). For each purpose, there's a different built-in template you can use so you won't have to write anything from scratch.
Also, fast communication with candidates requires fast collaboration among hiring team members. That's why Workable makes it easy for each team member to see candidate profiles, leave comments, tag their colleagues and discuss each application, all in a centralized location. And, with a fully functional mobile app, the process can keep moving, even when you're not on your desk.
Prepare well for interviews
Preparing before an interview has great benefits: not only will you be able to evaluate candidate skills properly, but you will also enhance the candidates' good impressions on your team's professionalism, thus improving the candidate experience.
To achieve those outcomes, you can use built-in scorecards with effective interview questions to assess different skills. Build each interview scorecard individually for each role by choosing from a set of relevant sample questions. Then, you can share the scorecard with your team, print it out and fill it in for each candidate with the built-in scoring system ("Yes", "No", "Definitely").
These interview scorecards help you put your thoughts in order about what you're searching for in candidates and encourage you to consider what skills are important. Scorecards also provide a fast and efficient way to create an agenda for the interview, so you won't have to improvise and risk confusing your candidates or appearing unprepared.
Promote fast offer acceptance
When you settle on your star candidate, you need to move fast; companies often lose their candidate of choice who accepts another offer while the company is still preparing theirs. By having a system to prepare offer letters, have them approved and sent to the candidate as fast as possible, it's more likely you'll beat your competitors to the punch.
So, you can craft your offer letter faster by using Workable's offer letter templates, which include the official offer document candidates sign plus a covering offer email. Both of these templates can be customized and you can apply various access rights for people in your hiring team. Using these templates supports a better candidate experience because, as well as speeding things up, they ensure communication is on-brand and that the right information has been included.
Workable also automates the approval workflow: you can assign people who need to sign-off each offer to the relevant templates, and approval requests will be sent automatically to each approver when needed.
Once it's approved, candidates receive the offer letter and can even sign it electronically via a reliable e-signature integration (they can do this via mobile, too!) That way, you've saved a lot of time in back-and-forth with your team to prepare the offer, and you've also made it convenient for the candidate to accept.
With all these tools, and many more additions to come (e.g. video interviews), Workable supports a great candidate experience for your candidates. Of course, a good part of the effort remains yours – treat candidates with respect and consideration to create a strong employer brand that can attract and retain the best employees. And, if you want to confirm whether your efforts are paying off, measure candidate experience via a candidate experience survey (and here's a sample of effective survey questions to ask candidates).