5 reasons your careers page costs you candidates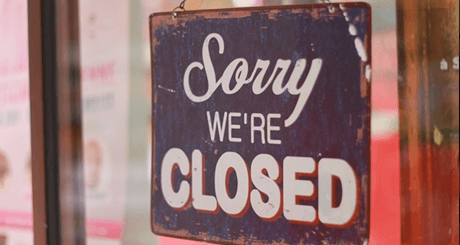 It may sound obvious but your careers page is your shop window. You want to make it easy for candidates to have a look at what's on offer, whether they came for a specific job or just browsing. Getting it right ought to be straightforward but here are the 5 most common mistakes that we've encountered.
1: You don't have one
There are lot of ways to advertise that you're hiring these days but yes, you do still need a careers page. Even people who spot that you're hiring on a job board, or hear about it through word of mouth or social media will still head to your careers page to apply or find out more.
If you don't have a careers page you are missing out on candidates. Simply saying "We're hiring – contact us to find out more or email us your CV" doesn't cut it either. Even companies with incredible employer brands like Google have to try harder than that to get the best applicants.
2: You hide your careers page
To get to your careers page do you have to go to the homepage, click on "company", then on "about us", then find "working here" on a drop down menu, and finally have to hunt for the "current openings" button? Really?
Make it simple to find your job openings with a "We're hiring" link on your homepage. The best candidates are probably busy, make it easy for them. Even better put it at the top of your homepage so as many people as possible see it.
Having a prominent "We're hiring" link also turns browsers into candidates. They can often be those elusive "passive candidates" who aren't actively seeking a new role. Many visitors to your website are there because they like your product and if they realize you're hiring they might be tempted, which would save you the effort and expense of trying to find them elsewhere.
3: Your job listings are out of date
Be honest, is YOUR job still on your careers page? If you have to manually update your careers site with new roles it can be a pain but would you rather find the perfect hire for that hard-to-fill role or spend your time dealing with applications for a job that's no longer open?
Out-of-date job postings are also a major frustration for candidates. After they've gone to the effort of applying only to find out the role doesn't exist anymore they're unlikely to bother the next time.
4: Your job adverts are boring
No one is born with a skill for writing job adverts and most people find it a chore. This often means job adverts are boring, unstructured and don't give candidates enough information on the role, company or requirements. A little effort and following simple advice can fix that.
Job ads are an opportunity to showcase your company culture — it's free employer branding! Put some time and nous into writing your ads and reap the rewards by receiving more and better candidates. If you need some help getting started check out our guide to writing effective job descriptions, collection of sample job descriptions or advice on writing job requirements.
5: There's no one at the other end
When candidates apply do their applications disappear into the dark corners of a shared email address like [email protected] that no one ever gets around to checking?
Not hearing back from a job applications is the most common bug bear of job-seekers. Keep on top of your hiring by having the tools in place to quickly and easily monitor your applications and respond to candidates promptly (also remember The 2 Day Rule of Recruiting).
Avoiding these pitfalls doesn't have to be difficult. With easy-to-use and affordable recruitment software like Workable you can keep your careers page up to date 24/7. And with built-in communication tools it's now easier than ever to keep on top of those candidate emails.