How to run a background check with Workable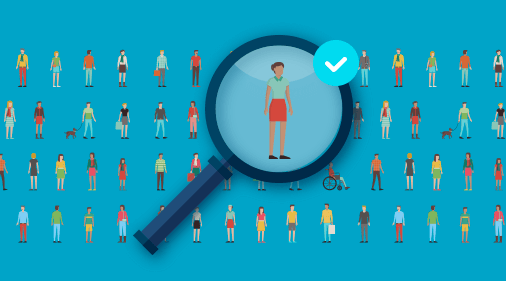 Background checks are performed at the final stage of the employee selection process. Put simply, they're legal checks into a candidate's past to check that they really are who they say they are.
When you've decided on the person you'd like to hire, an employment background check will provide extra reassurance that your candidate is qualified for the position and will pose no legal threat to your business. Companies that do not run a background check risk potential liabilities from issues that may arise when a candidate has been untruthful, or omitted details of their employment or criminal history.
Background checks can take many forms. The most common examples are checks of:
Criminal records
Credit reports
Driving records
Verification reports (e.g. identity, education, work history, SSN).
When you perform a candidate background check as a pre-condition of employment, you are legally obliged to work in accordance with the Fair Credit Reporting Act (FCRA.) The FCRA is a federal law that governs the production and use of consumer reports for employment. The law is there to protect you as an employer, from claims of negligent hiring, and your candidate from privacy breaches or discrimination.
Using these types of checks help you uphold your decision to hire your best candidate or avoid hiring someone who proves unsuitable.
Why conduct a background check through Workable?
Workable integrates with Checkr – an online platform that specializes in background checks for employment in the U.S. This partnership helps make your employment background check process:
Efficient: Workable is a platform to manage your entire recruiting process. Through the integration with Checkr, you can request and run a background check without having to switch windows or log in and out of multiple systems. That way, you can keep track of candidates and background reports in one place.
Legally compliant: Background checks are regulated by federal and state laws (e.g. the Fair Credit Reporting Act.) Companies are mainly obliged to:

Ask for candidates' consent before they perform checks.
Avoid discriminatory background checks (e.g. genetic information.)
Keep candidates informed about adverse hiring decisions (denying employment based on the check's results.)
Give candidates information about their rights regarding background checks.
Give candidates the time and the means to dispute false reports.
All these can be burdensome for companies to do on their own. Workable and Checkr work together to ensure there's a legally compliant process already in place whenever you decide to run background checks. Your only responsibility toward compliance will be to apply the same fair standards to all candidates when requesting background checks and using the results to make hiring decisions.
Not using Workable yet? Request a demo to learn how you can improve your hiring process with our all-in-one recruitment software.
What does the background check process look like with Workable and Checkr?
Before you start the background checking process, we advise that you explain to candidates that a successful background check is a pre-condition of their employment. You must:
State that any information found will be considered when making the final hiring decision
Make the candidate aware that the process will not go ahead without their written consent; and,
Explain that they will be receiving an email from Workable to which they must respond.
To remain compliant, the first time you request a candidate background check using Workable, you will be asked to sign an agreement with Checkr. This is to confirm that the check is for employment purposes only. From then on, you can initiate background checks directly from the candidate's profile in Workable:
There are currently two types of background checks available via Checkr (with more planned for the future.) The Professional option differs from the Standard option by offering an unlimited number of county criminal searches that retrieve candidates' possible criminal records (e.g. convictions, charges) from county courts.
| | |
| --- | --- |
| Standard | Professional |
| Social Security Number (SSN) validation | Social Security Number (SSN) validation |
| Sex Offender list | Sex Offender list |
| Global watch list | Global watch list |
| National criminal search | National criminal search |
| One (1) county criminal search | Unlimited county criminal searches |
After making your selection, Workable will contact your candidate via email asking for their consent. This email will also:
Include the necessary documents that are needed for compliance with the FCRA.
Explain that the results of this background check will contribute to hiring decisions and passing the check is a pre-condition of employment.
Provide information about Checkr as the screening company (name, address, contact details.)
When the candidate replies confirming their consent, leave the entire process to Checkr. Checkr's experts will:
Gather the necessary information from the candidate (current address, date of birth, SSN, driver's license number & issuing state.)
Conduct their investigation.
Produce a report for you.
How to run a background check report
When Checkr's report is ready, you will receive a notification in your Workable inbox and on the candidate's profile:
The report will be marked as "clear" or "consider":
What does 'clear' mean on a background check?
"Clear" means that nothing of concern was found and you can continue your hiring process with this candidate.
What does 'consider' mean on a background check?
"Consider" means that the investigation has found something that you may wish to consider before proceeding with the hiring process. Items marked "consider" are there to facilitate your hiring decision—not the make the decision on your behalf.
Initiating adverse action after a background check
In this context, "adverse action" means denying employment to a candidate because of information found in their background check. Should this happen, Workable and Checkr guide you through this process in accordance with the FCRA.
To begin the disqualification process, initiate adverse action directly from the candidate's profile in Workable. (Note: the candidate isn't immediately disqualified once you do this, as they have the right to respond):
At this request, Checkr will email the following to the candidate on your behalf:
A copy of their background report.
Written notification of pre-adverse action (your intent to deny employment.)
Candidates can dispute the report within a set period of time. If they do, Checkr will perform further investigation free of charge. At the end of this process, Checkr will let you know if the report is updated with new information or remains the same. Then, you can decide whether to proceed or to deny the candidate employment.
By using Workable and Checkr combined, you will remain fully compliant and you'll have saved your hiring team time and effort. Use the information from your background check reports to make more informed hiring decisions.
Not using Workable yet? Request a demo to learn how you can improve your hiring process with our all-in-one recruitment software.
Related reading:
Employer essentials for employment background checks
How to address background check red flags
Setting up an Employee Background Check Policy