11 efficiency-boosting releases from Workable
2020 has been quite the year, and we're ready to turn the page and welcome 2021 with open arms. This year, everyone had to find new ways to communicate, stay connected and do more with less. Let's take a quick look back at the tools we built and a sneak peek at what's coming next year.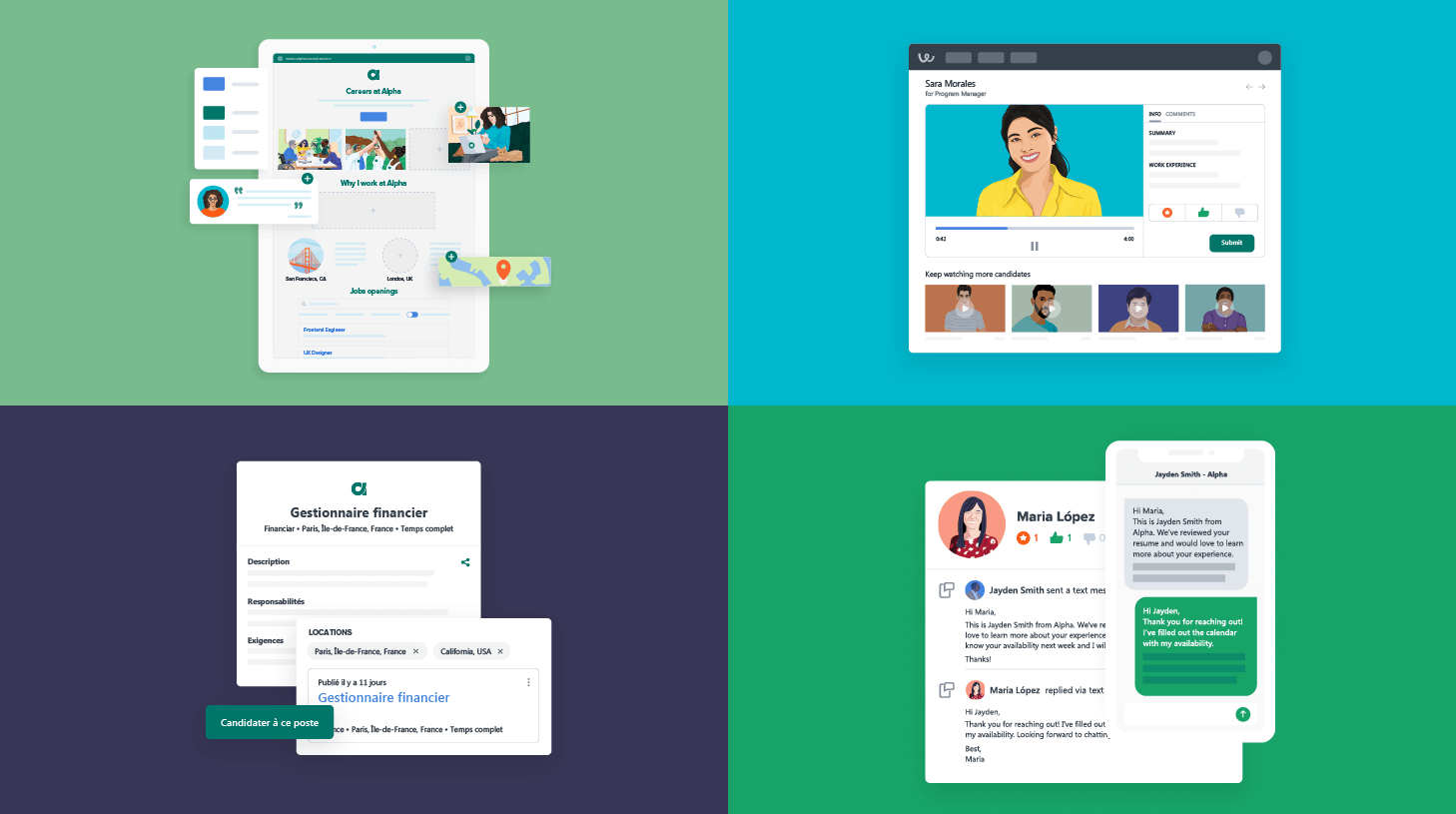 More of a visual learner? Watch this quick, on-demand webinar to learn about our latest features and get a sneak peek at what we're working on for 2021.
In 2020, talent teams were looking for ways to diversify their sourcing channels and methods. With AI Recruiter, we helped customers immediately source 50 passive candidates from outside their existing network for every job.
Many companies faced unprecedented challenges due to the COVID-19 crisis. Unfortunately, with the pandemic came layoffs and furloughs at many companies. For customers trying to help former employees find a new job, we built Bridge, a tool that connects former employees with employers actively looking for candidates.
The move to remote work made it harder for candidates to get a feel for company culture, meaning employer branding and careers pages became increasingly important in showcasing your company. With Branded Careers Pages, we help you put your best brand forward: flexible templates and customizable sections are included right in the Workable platform.
As remote work opportunities increased, companies continued to attract talent globally. With language options, we made it easy for you to localize the entire candidate experience in the languages of your choice, available in English, French, German, Greek, Portuguese, and Spanish.
Many HR leaders looked to advance diversity, equity and inclusion as their organizations continued to navigate the new world of work. To address customer requests and needs, Workable released anonymized screening: the ability to anonymize your screening process by hiding details like candidate name, background, and gender. Anonymizing this data in applications can help companies decrease inherent bias and increase inclusivity in their hiring practices.
To help customers connect with candidates more easily, we introduced two premium features: Video Interviews and Texting. Video Interviews streamlines remote screening efforts, helping candidates record responses to interview questions at their convenience. Personalize the experience with a welcome video or pre-record videos with prompts. It's a flexible process proven to help you screen more candidates, faster. Texting encourages recruiters to message candidates directly from the Workable platform or app and track responses in real time on the candidate timeline, just like with email.
With updates to our hiring plan, you now have the ability to filter by hiring manager, requisition owner and status for more granular reporting. To make company growth simple, we introduced Department Hierarchy. Department Hierarchy offers centralized department management with hierarchical structure, meaning as your company grows, your hiring structure does too.
Speed up executive sign-off and get candidate signatures faster with updated offer letter templates, approval workflows, e-signatures and more, right within the platform. We take compliance very seriously and make it easy for your teams to stay compliant, adding CCPA to our existing suite of EEO/OFFCP and GDPR features.
What's coming in 2021
We're building out our product roadmap based on customer feedback, market research, and our overall product vision. With that in mind, we wanted to give a sneak peek at what's to come in 2021.
We will continue our focus on DEI with the release of a native Assessments feature and customizable surveys for candidate experience and diversity metrics. We'll introduce automation to current communications, meaning you'll be able to automate emails and text messages based on hiring stages. We're bringing a slew of enhancements to our current candidate database, and we'll focus on developing a number of additional features based on your feedback. We're thrilled for what's coming in 2021 to Workable, and we hope you are too.
Questions? Don't hesitate to contact us.