How do you know it's time to purchase recruitment software and what are your tips for success?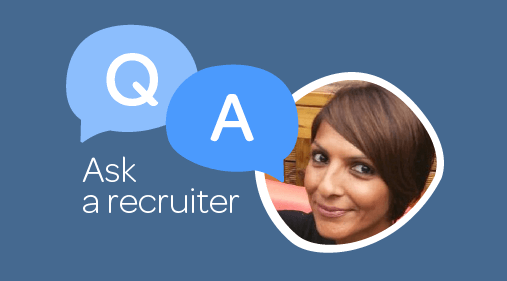 In our world, everything's digital, everything's mobile. As recruitment and talent evolve inside this framework, organizations are led to change their mindset: if you want to be up there and have that competitive edge, you need recruiting software.
What triggers this change? In my experience, there's a point when organizations realize they're not recruiting as well as they thought or they're spending money in the wrong places. They're not getting enough people or people aren't staying long enough. That's when they usually bring in someone like me – a Head of Talent who can dig in and see what's happening.
What are some symptoms that you need recruiting software?
As a Head of Talent, when I came into a new organization, I looked at everything in the recruitment structure and process, where and how we advertised, where information was kept and what we did with it. I asked questions like "why did we fill only 20 percent of our open roles last year?"
I often found the same challenges repeated:
There was no talent pool or centralized process. Some organizations were relying on Excel or finance software that had basic HR functions. But, they had no way to properly document recruiting information in a place where hiring teams could access it. Hiring managers were doing everything themselves in the way they thought was best without collaborating with other team members or keeping track of their steps. There was no standard way to hire or to document recruitment spend. In some cases, hiring managers ended up reaching out to agencies only to find candidates who were already known to the organization through past hiring processes. That's because there wasn't an in-house candidate database to look into.
There was no way to track hiring progress. As a recruiter, you'll be reporting back on a weekly or monthly basis. Your manager or even CEO might ask how long it's taken to hire and what problems appeared. That reporting element is absolutely vital, because you would then be able to talk about what is going well and what needs to be improved. If you knew something wasn't going well and you wanted to implement changes, you needed hiring reports to support your case (for example, you could see how much time hiring teams take to hire or exchange feedback to advocate for more training for them). And it was very difficult to do all this without actual data from a system.
Money wasn't invested properly (or there was no way to be sure it was). Without software, there wasn't a way to know which sources candidates were coming from or how our job ads were performing. Was it worth advertising on Indeed or Linkedin? What sort of applicant volume were we getting? Advertising jobs might have been costing more than it should: when I joined the Red Cross as Head of Talent, we were advertising jobs using a marketing agency. We were paying them to post each job on multiple sites when we could have had a job posting system at a lower cost.
So, after auditing the recruitment process, I saw that all those wonderful things we could be doing with a recruitment software solution weren't happening. It became clear that we could solve our pain points easily with recruiting software.
How can you build a business case for recruiting software?
When building a business case, I'd connect the challenges I found to the organization's growth strategy. I'd look at the organization's future, what we hoped to achieve in two or three years – and how a lack of a reliable system could slow us down.
I'd also look at how many people in the organization it took to fill a role. Purchasing an ATS helps you reduce the overhead cost of people who are involved in recruitment.
And of course, it's beneficial to explain all the opportunities that applicant tracking system opens up. For example, when explaining the value of an ATS to board members, I'd talk about the power of social media and how our branding efforts could be driven by an ATS. I'd share the value of time-saving—which is priceless. Why should our team go to separate sites to post separate adverts, when they could go into an ATS and post to multiple job sites with only a few clicks?
All this would contribute to my business case.
We know we need recruiting software, but which one is right for us?
Finding the right ATS is the next step to building a business case. When doing research and attending demos, it's useful to have specific criteria in mind:
Think of your company's unique requirements. For example, if you have recruiting teams around the world, you'll need a system that works internationally with global support.
Look for integrations. You probably already have an HR system on board (or you will have some time soon). If your ATS integrates with that system and also other software you might be using (like video interview platforms), it'll be a huge advantage.
Pay attention to ease of use. As recruiters, we want to make it easy for hiring teams to go online, see their open jobs, review their candidates, shortlist, interview and check progress.
Opt for a mobile-optimized ATS app. Hiring managers won't always be at their desks, they're often working on-the-go. They need a system that's mobile-friendly so that they can recruit from wherever they are; on the way to meetings, on the train or on the bus.
Look for an easy application process for candidates. At the Red Cross, people were telling me it took them two hours to fill out an application form. Many people lost interest half-way through, especially if they were in a senior role; if you're a regional finance director, the last thing you want to do is spend two hours of your evening filling out forms. A good ATS could help you build applications that make it easy for candidates to apply, even from their mobile phone.
So a system that's savvy and understands your pain points is going to make things fast and easy for the hiring manager, the recruiter and the candidate.
Get the most value out of your new Applicant Tracking System
A system is only as good as the information that has been put in. And even if you have the best recruitment software, it won't help you if you don't use it correctly. For example, organizations often settle for using their ATS as a talent pool. And that's a wasted opportunity.
I think people are now starting to realize they need to up their game. There are so many things you can do with recruiting software that are worthwhile – like improving candidate experience. Especially when you see that candidates are happy to criticize your company on sites like Glassdoor and their comments matter for your employer brand.
As a Head of Recruitment, I would first ensure that I had a team of people who could understand what an ATS is and how to get the best out of it. And as the leader of that team, I would ensure that hiring managers were adhering to their part. Were they conducting good interviews? Did they know what a good interview was? And how were they responding to candidates? Recruiters should help hiring managers understand and embrace their role – and show them how an ATS can change their lives when hiring.
How do you demonstrate the value of an ATS you implemented?
After you implement an ATS, you can show the return on investment. Use reports from the system itself showing that you filled most of the roles or that the hiring teams were productive.
Where possible, I would also demonstrate new hire retention. Show that your team isn't just filling roles. You should be able to say that the system allowed you to screen properly, and the person you found stayed with your company for years. That's very important because having people leave after you've trained them and having to repeat a recruitment process is a massive loss for an organization. The value of an ATS is not just to help you get people on board, but to help you select the right people who'll be with you for a long time.
Sandy Grewal is currently Head Of Resourcing at The Hillingdon Hospitals NHS Foundation Trust in the UK. She is an executive level mentor on all things "talent" and has managed large-scale talent acquisition change programs at a global scale. She holds a Masters Degree in Personnel and Development from the University of Greenwich.