Twitter job posting template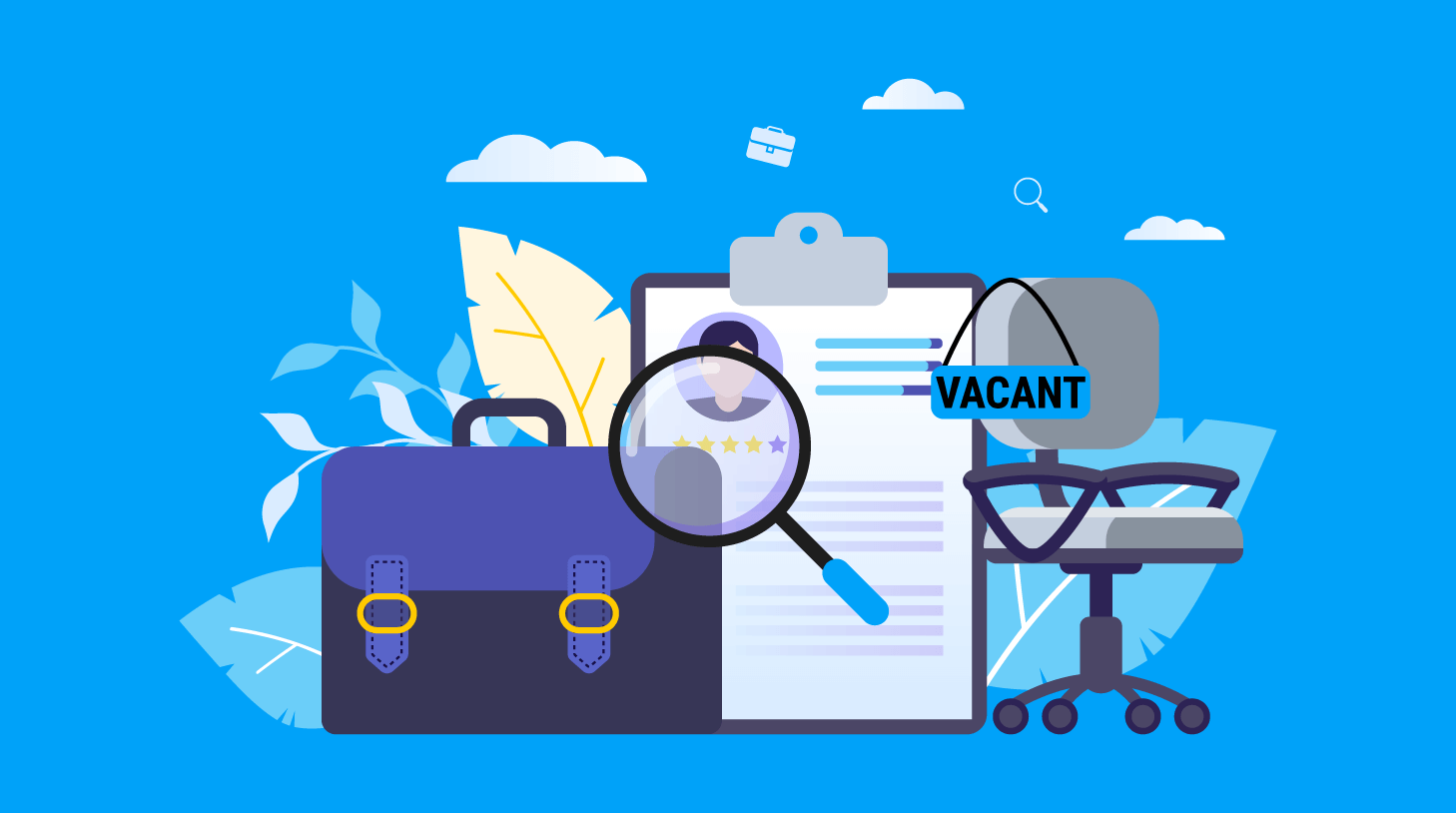 Twitter is ideal for sharing short and sweet job ads with your network. Due to the character limit, mention only what's absolutely necessary to catch qualified candidates' attention. Then, link to the full job description, your careers page or an application form.
Workable offers more than 600 job description templates – Find the one you need!
Here's what to include in a Twitter job post:
Position
Location
Call to action
Optionally, you could include an image or mention perks that play up your company culture. To bring your Twitter job posts in front of job seekers, whether they're followers or not, add recruiting-related, hyperlocal or industry-specific hashtags like #jobs #Hiring #LondonJobs and #QAjobs.
Here's a Twitter job posting template you can customize for your open roles:
Sample Twitter job posting template for recruiters
Text: Are you an expert in [spotting typos and proofreading articles]? If so, come join our [marketing team in Chicago] as our new [editor].
Call to action: [link]
[Image]
This is how a job post on Twitter looks like: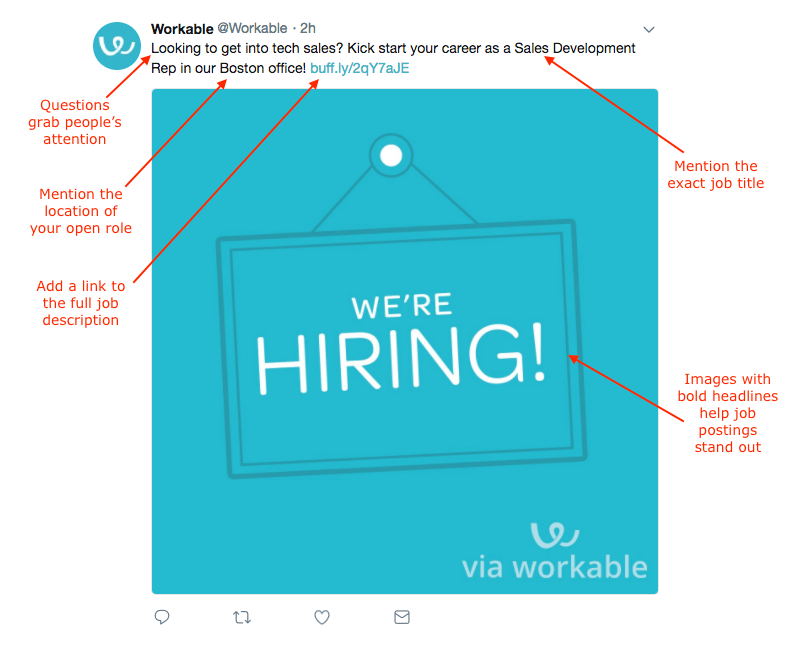 Related resources: