How to post jobs on Glassdoor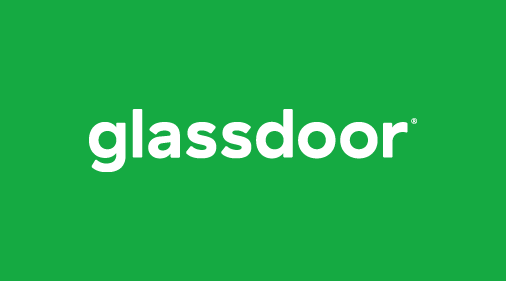 Glassdoor is your gateway to attracting millions of job seekers. Here's our complete guide for how to post jobs on Glassdoor, plus advice to strengthen your employer brand through Glassdoor's capabilities:
How does Glassdoor work?
Glassdoor is an online community where candidates and employees can anonymously share their experiences with companies, report and research salaries and view job ads.
For employers, Glassdoor is both a job board and a powerful employer branding tool. At a minimum, employers use Glassdoor to post jobs, respond to reviews and study basic demographics and trends. In this post, we give you a glimpse into Glassdoor's advanced functionalities too.
Create your Glassdoor Employer Account
Glassdoor lets you post your first job without having an official Employer Account. But, it's useful to create one so you can update your company's Glassdoor profile and respond to reviews. And you will be able to see basic analytics on profile visits and company rating trends.
If you want to leave this step for later (or if you already have an Employer Account), continue to the "Post your jobs" section of this tutorial. If you want to create an Employer Account now, follow this link to the "Glassdoor for employers" page and click on the "Unlock Free Employer Account" button: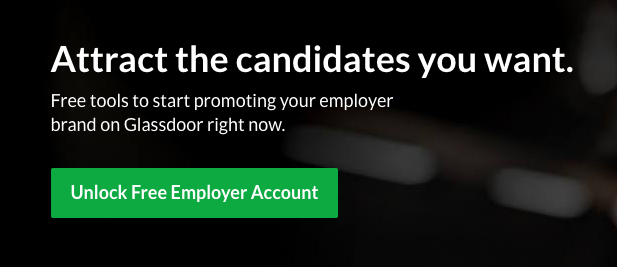 Glassdoor will ask you for some information to verify your identity. Use your work email address, since Glassdoor does not approve generic email addresses (like @gmail.com addresses) for Employer Accounts. After you have completed all fields, Glassdoor will review and approve your account within three business days.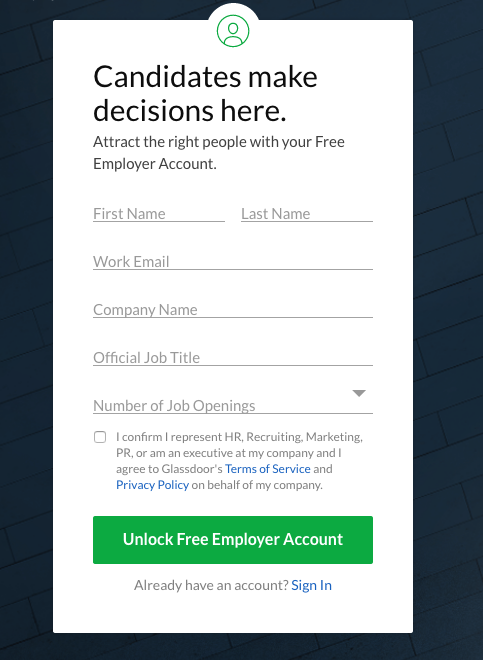 Once you have complete access to your Free Employer Account, take some time to update your company's profile with your logo, locations, description and mission. After you complete your profile, you can start posting jobs and responding to employee or candidate reviews.
Glassdoor operates globally, but it also has a number of localized websites with country-specific domains in six different languages. See if your country has a dedicated Glassdoor website in this drop down menu at the bottom of Glassdoor.com:

If you are based in Brazil, you can also explore Glassdoor's recently acquired review and job search platform, Love Mondays. This platform recently launched in Argentina and Mexico as a review site too.
Enhanced Glassdoor Profile
Your Enhanced Profile is the premium version of your Free Employer Account. Enhanced Profiles give you access to Glassdoor's advanced tools for employer branding, job advertising and analytics. Here are some examples of what you can do with your Enhanced Profile:
Create customized branded content (e.g. pictures of your workplace, benefits descriptions, videos) for your profile and job ads.
See advanced analytics and competitive analysis of your job postings and reviews.
Target your job ads to preferred audiences and advertise on open competitor's pages (pages of competitors who aren't Glassdoor customers.)
If you want to upgrade your Free Employer Account, click "Enhance Your Profile" on Glassdoor's Enhanced Profile product page. You can also sign up for a free 30-day trial.
Post your jobs via Glassdoor's website
The steps we outline below include pricing plans to post up to 10 open jobs simultaneously. If you want the ability to post more jobs at the same time, skip to the "How to post more than 10 jobs" section of this tutorial.
You can arrive at the job posting page from various parts of Glassdoor's website. For example, if you are logged into your account, go to the Glassdoor for Employers page (or your profile dashboard) hover over "My Employer Center" at the top and select "Post a Job":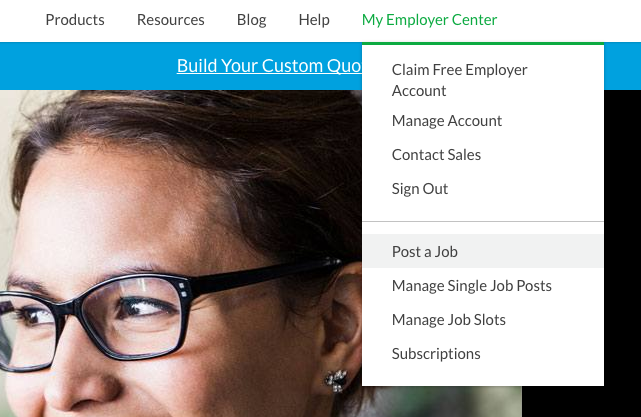 You can also post jobs by clicking the "Post Jobs Free" button, which appears at the top right corner of Glassdoor's homepage.
On Glassdoor's job posting page, there's a box with three fields. If you're already signed in, your email address will appear automatically in the third field. Add your company's name and location for the job you want to post and click on "Start Your Free Trial."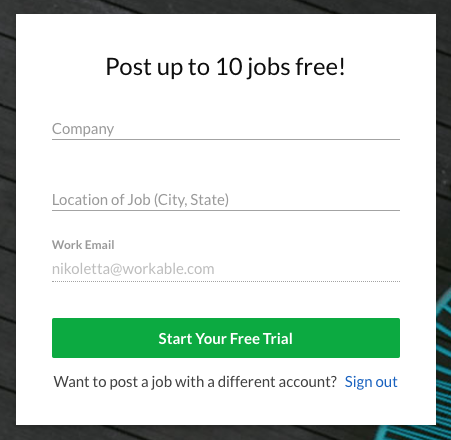 Here's our step-by-step guide to post your jobs on Glassdoor:
Step 1: Enter basic information
Enter a job title and revise your company name and location for positions you're hiring for.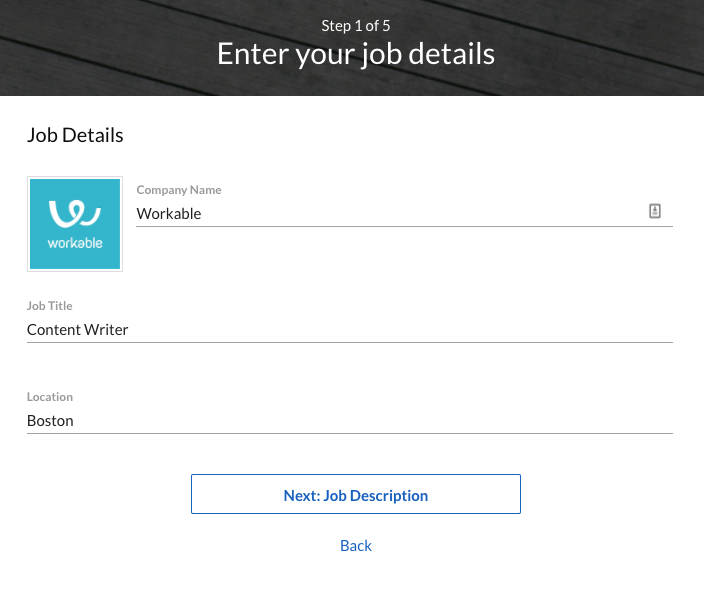 Step 2: Craft your job description
Glassdoor accepts job descriptions with 150 characters or more. When writing your job ad, list all important job duties and qualifications and use clear and inclusive language.
You can also choose whether you want to receive applications by email or redirect candidates to your careers page. Note that this second option adds another layer to your job application process, which may cause some candidates to bounce.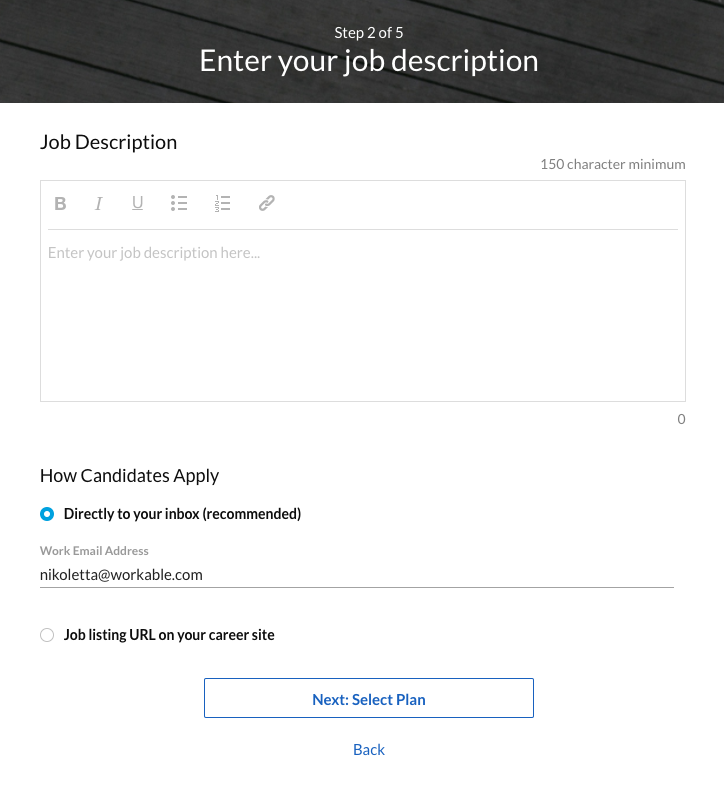 Step 3: Select pricing plan
Glassdoor asks you to choose your pricing plan. If you want to post only one job, you can choose the one-time-purchase plan and your job ad will expire after 30 days. If you plan to hire for more positions, choose between a 3 Job Slot or 10 Job Slot plan. Each includes a free trial for a week.
How do Glassdoor Job Slot plans work?
Using a plan that gives you three job slots means you can publish up to three jobs at any given time. You can take down and upload an unlimited number of job ads, but you will always have three (or fewer) jobs posted at the same time. After your free trial ends, you pay a monthly fee.
Keep in mind that Glassdoor's pricing may change based on the location you want to advertise in. In our screenshot, you can see current pricing options for Boston, MA.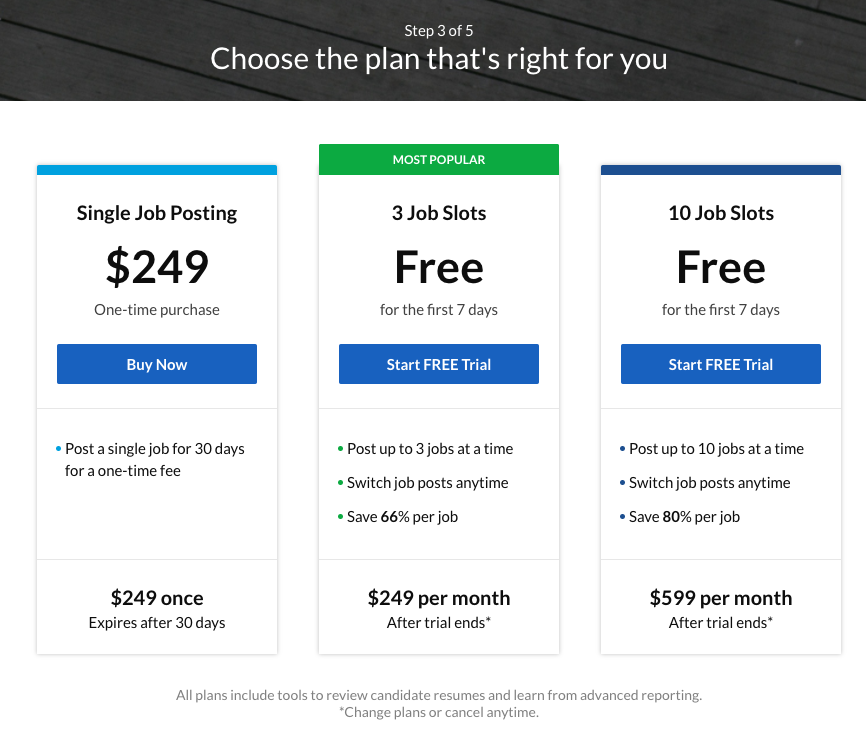 Step 4: Enter your company information and checkout
After you select your pricing plan, fill in your contact information and click on "Payment."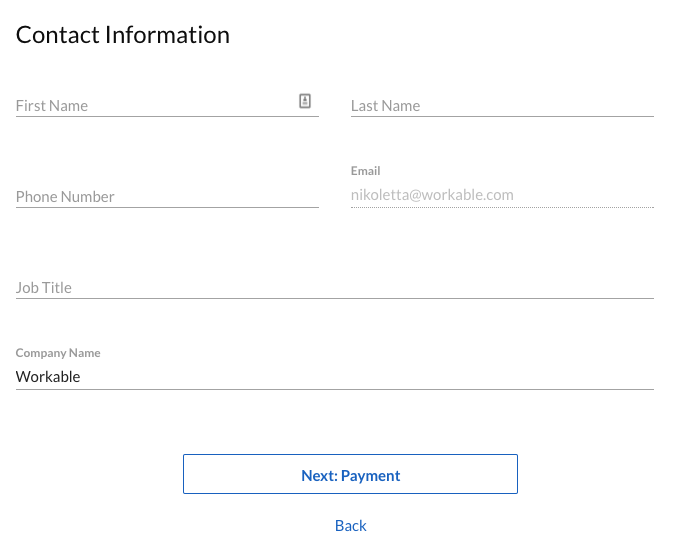 In the next screen, fill out your payment information. If you have selected a plan with a free trial, you will not be charged at this stage. Glassdoor indicates when your free trial ends below your credit card information.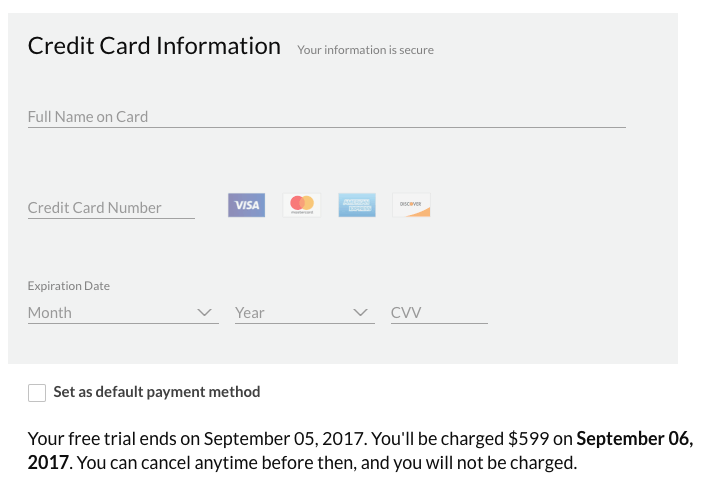 Now you're ready to post your job ad. Usually, you will see it live within a few hours. Glassdoor advertises your jobs on Glassdoor pages (including mobile site and native mobile apps,) select partner sites (e.g. CNN Money, Fortune) and through alerts to job seekers.
You can cancel your plan and unpublish your job ads before your trial ends.
How to post more than 10 jobs at the same time
Glassdoor offers a complete job advertising solution for companies that recruit on a large scale. Ask Glassdoor representatives for a custom quote based on your needs. Alternatively, go to the Glassdoor for employers page where you can see a button titled "Build Your Custom Quote" at the top:

Click on this button and provide information for Glassdoor to present you with pricing options that fit your needs.
Manage Glassdoor jobs
You can manage your open jobs via your profile's dashboard or through "My Employer Center":

Post your jobs to Glassdoor with your ATS
If you're using an applicant tracking system (ATS) like Workable, you can post and manage your job ads directly through your ATS (often with various discounts.) Posting jobs to Glassdoor via Workable is easy – you can post your job ad to a number of job boards (including Glassdoor) in just a few clicks.
Workable gives you access to dozens of free and premium job boards, including Glassdoor. Request a demo or sign up for a free Workable trial today.
How to use Glassdoor to improve your employer brand and recruiting
Glassdoor is more than a job board. Use this platform to:
Promote your company and attract applicants. Two-thirds of Glassdoor users say they are more likely to apply to a job posting if that employer actively manages their employer brand (e.g. by responding to reviews and updating their profile.) And passive candidates who have received your sourcing emails might be more tempted to respond if your Glassdoor profile includes branded content.
Target your job ads. Glassdoor displays your jobs to those candidates who meet your criteria. For example, if you're looking for Developers, Developers who use Glassdoor to research salaries or competitors' pages will see your job ads. You can also target your job ads to specific candidate groups based on criteria like demographics and location.
View useful analytics. You can see reports on the demographics (e.g. age, gender) and background (e.g. profession) of people who visit your pages or apply to your jobs. You can also gain insight into how you compare against your competitors on Glassdoor with access to industry benchmarking reports. Trend reports on reviews and ratings help you measure and improve employee engagement and enhance candidate experience.
More resources for posting jobs:
Frequently asked questions
Can I post a job on Glassdoor?

Glassdoor is a great way to share your first job opportunities with the world. However, if you want to access Glassdoor's more advanced features like posting reviews and responding directly on their site, then it's be beneficial for employers to create an account so they can update their company profile information.
Is it free to post a job opening on Glassdoor?

Glassdoor is like having your own personal job site where you can post up to 10 jobs free for 7 days. It's a great way of meeting people and getting feedback about what it would be like to work with them!
How much is it to post on Glassdoor?

Glassdoor offers pay per click job postings that range from $.10 to $5 per click.