How to write a good job description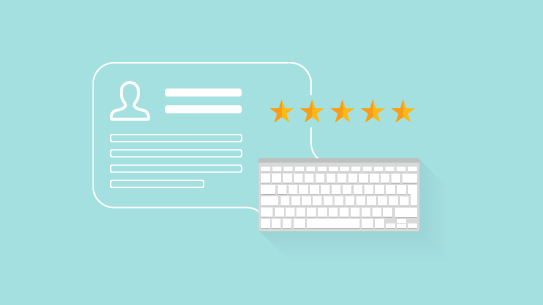 Your job description is your chance to connect with potential candidates. And first impressions matter. Effective job descriptions are engaging and inclusive, prompt the right people to apply and help you trim down your time-to-fill.
To write a good job description, keep these pointers in mind:
Use a clear job title
Non-traditional job titles (like "Rockstar Engineer" or "Unicorn Designer") are unrealistic and potentially discriminatory. Trade disingenuous job titles for clearer ones. If you want to hire a Call Center Agent and instead advertise for a "Sales & Marketing Specialist," you'll likely attract the wrong people and miss out on qualified candidates.
Speak directly to candidates
Effective job ads are professional and relatable. Candidates tend to skim job descriptions, so jargon and confusing phrases will turn them off. Before publishing, double-check your description to ensure clarity and accuracy.
Here's an example of a poorly-written job description:

Here's clearer, shorter and jargon-free version of the same job description:

Describe tasks
Help candidates visualize a typical day at work. Break responsibilities into short, clear job duties. For example, if you're advertising for a Digital Marketing Manager, instead of using a vague description (e.g. "You will be responsible for the Digital Marketing department"), describe specific responsibilities:
Manage all digital marketing channels (e.g. website, blogs, emails and social media) to ensure brand consistency
Measure ROI and KPIs
Monitor social media accounts
Make sure you and the hiring manager are on the same page about the position's requirements to avoid confusion with candidates later in the hiring process.
Related: How to write the best job description ever
Sell your job
Candidates need compelling reasons to leave their current workplaces or choose your job over others. Describe benefits and perks that come with the job (e.g. high-end workstation, gadgets and/or free meals) and explain how this role contributes to the company's growth.
The fashion company Lyst showcases its employee development benefits in its job descriptions:

Sell your company
Your job ad is your chance to offer candidates a glimpse of your company culture. Consider including links to testimonials from your employees or photos of team activities.
BambooHR gives candidates a few reasons to consider joining their company:

What to avoid when writing job descriptions:
Discrimination
If you want to create a diverse workplace, an equal opportunity disclaimer is a good place to start, but even unconscious bias in your job description language will cost you candidates. Asking for a "Marketing Manager with 10 years of experience" eliminates younger, potentially talented people and saying that you're "looking for salesmen" implies a gender bias. Tools like Textio help you create gender-neutral job descriptions by identifying masculine (e.g. "ambitious" and "challenging") and feminine words (e.g. "collaborative" and "support.") This is especially relevant for tech recruiting.
Asking for too much
Unless you want to hire a former President, unrealistic requirements are off-putting and you may not need to include them. Identify what's required and what can be learned on the job and include only must-have skills in your ads. If you already have someone in mind who could be a good fit for your role, contact the person directly with a personalized email.
Negativity
List job requirements in a clear yet positive tone, even if you want to eliminate unqualified candidates. Leading with a statement like "candidates with fewer than 5 years of experience won't be taken into consideration" is an unfriendly way to introduce your job and impacts how all candidates will view your employer brand. Instead, be courteous and consider job description language like: "Please note that this a senior-level role, so proven experience in X field is important."
Forgetting about structure
A good job description is both clear and attractive. Job seekers might check for open roles on their phones, so make your ads easy to read. Bulleted lists are easier to read than narrative-style paragraphs. Also, well-structured sections help separate duties from requirements and must-have from nice-to-have skills.
Being mysterious
You want to intrigue potential candidates with your job ads, but avoid sounding mysterious. The job title and duties should make clear what you expect from your future hire. Be upfront about non-negotiable requirements, like necessary certifications, driving license and working hours. This way, you'll avoid potential deal-breakers later in your hiring process.
A well-crafted job description opens the door for a successful hiring process. Once you've piqued candidates' interest with your job ad, showcase your company culture with an attractive careers page and screen candidates with a quick and effective application form.
Frequently asked questions
What does a good job description look like?
A job description summarizes the responsibilities, activities, and qualifications needed to perform specific tasks. For employees or prospective candidates to be able to understand what they are getting into before accepting employment with your company, you must provide them with as much information as possible, including any benefits offered by their new employer.
How do I make my job description stand out?
The perfect job descriptions are not challenging to write, but they do have some secrets that you need to know in order for your viewers or readership base to get excited about them. The first thing employers should do at the start of any written material is grab the reader's attention to keep them on track. Then, include all necessary information without being too long.
How long should a job description be?
Job descriptions that are too long or lack substance will not be read. For your perfect candidate to take notice, make sure the job post has between 300-660 total words so they can get a good idea of what to expect from your company.