How to post a job on Upwork
Upwork is a job board that connects companies searching for talent with freelancers who can complete projects in areas such as writing, design, and programming.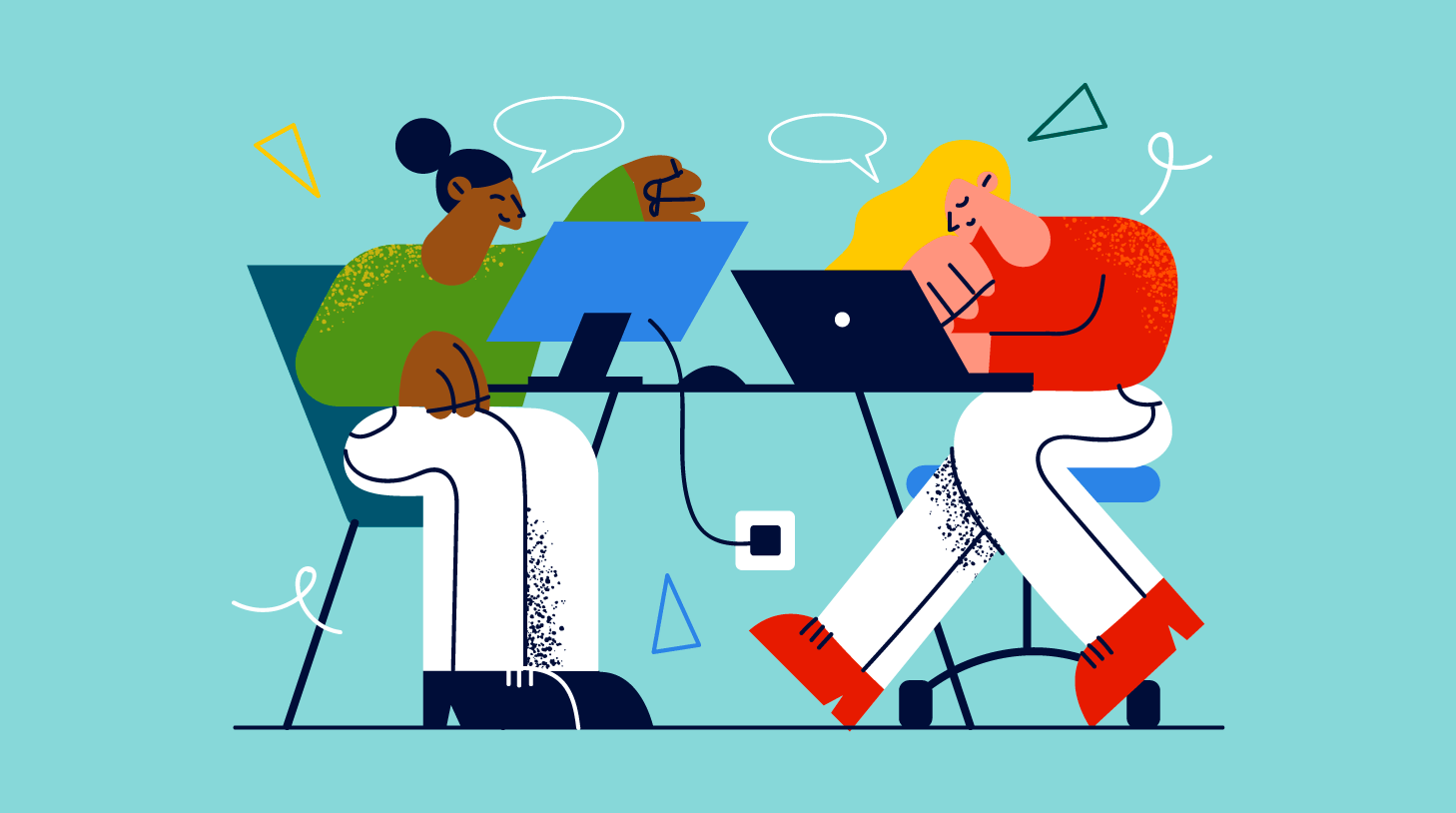 Here's what we'll cover:
What is Upwork?
How much does it cost to post a job on Upwork?
Upwork job posting reviews
How to post your job on Upwork
Frequently asked questions about Upwork
What is Upwork?
Upwork is a platform that pairs freelancers with employers searching for assistance on projects that vary by time commitment, industry, and skill level. Employers post job listings with an in-depth description of their project and the type of freelancer they're looking for. Upwork provides a matching service that automatically suggests qualified freelancers for your project.
Freelancers can also send bids or proposals for your project. Either way, you end up with a selection of qualified freelancers who are interested in working with you.
How much does it cost to post a job on Upwork?
Upwork has both free and paid plans for employers, depending on your needs. The 'free' plan still involves small fees to Upwork for administration, but it won't cost you anything to list your jobs. Their paid plan, starting at $49.99/month, gives you all the benefits of the free plan but with advanced Upwork support, and more opportunities to connect directly with freelancers. If you're a larger company looking for a bulk posting plan, you can contact Upwork for a custom pricing plan.
Upwork job posting reviews
Upwork reviews are generally positive. Because Upwork connects freelancers with companies, reviews come from both freelancers and their clients. Each of these groups has a different perspective on the pros and cons of Upwork.
Positive reviews say that Upwork helped them find great freelancers to help them complete their projects. Freelancers say that Upwork connects them with clients and helps them make a living. For freelancers just starting out, Upwork offers the advantage of holding payment in escrow, so that they don't fall victim to scammers or phony clients. The sheer number of companies looking for freelancers on Upwork is also an advantage.
Negative reviews say that Upwork customer service can be poor. For freelancers, Upwork generally offers bottom-of-the-barrel pay and for that reason, many highly qualified freelancers choose not to work on the site. This means that quality of work may be lacking for companies hiring on Upwork— as the saying goes, you get what you pay for. Upwork also charges fees, and many freelancers are turned off by having to share a cut of their revenue.
How to post your job on Upwork
Join Upwork as an employer
To post a job on Upwork, you first need to create an employer profile. Use your professional email address to create an account and fill out relevant information about your organization.
Share details about your job or project
Click 'create a new job listing' and fill out the form with information about the job you're hiring for. Keep in mind that these details will be shared publicly, so be honest about your project and share any relevant information that your future freelancer should know.
Once you've filled out the basics of the job listing, you'll want to select a category and set requirements for experience, resume, and other criteria.
Post or save your job
Review the information for accuracy and style. When you're satisfied with your job listing, you can post it or save the draft for later.
Frequently asked questions about Upwork
I'm looking for a full-time employee. Can I hire candidates on Upwork?
Unless you're looking for a full-time contract employee for only a short, predetermined period of time or to complete a specific project with clear milestones, Upwork is not a good fit. It is a job board for freelancers, which means that candidates on Upwork will be looking for short-term or part-time projects. If you are looking for a full-time, permanent employee, try checking out a different job board like Indeed or ZipRecruiter.
Is Upwork legitimate?
Yes, Upwork is a legitimate site for freelancers and companies looking to work with contractors. They take steps to vet freelancers and companies, and can hold payment in escrow until the project is completed. That being said, as we discussed, some users do have complaints about Upwork customer service and how those complaints are resolved.
Is Upwork free?
Yes, you can post jobs or look for work on Upwork for free. Upwork does charge fees, which some users are opposed to.
Is Upwork international or limited to U.S. freelancers only?
Upwork is an international site, so freelancers from around the world are permitted to search for and accept work through the portal. If you prefer domestic freelancers only for language or time zone reasons, Upwork does offer you the option to specify U.S.- only candidates in your job listing.
Want to know more about posting jobs? Take a deep dive with our Ultimate Guide to Job Posting.