Recruiting strategies: a comprehensive guide for small business
Recruiting strategies for small businesses involve a well-defined hiring process, effective employer branding, and a compelling careers page. Utilizing social recruiting and job boards can widen the candidate pool. Emphasizing candidate experience and leveraging recruitment software can streamline the process. Sourcing and headhunting can help find passive candidates.
Considering how important it is to just about everything a business does, it's a surprise that hiring isn't given more strategic attention. The quality of the team you have around you is the single best predictor of future success for any venture.
Stop us if this sounds familiar. At this stage your company doesn't have a dedicated recruiting team. Hiring tends to come in waves, so everyone just pitches in. The tools you use weren't designed for recruiting. Spreadsheets are great for accounting, they kind of suck at hiring. And you have been amazed at how much a single open position can clog your inbox.
You don't have much that amounts to a recruiting strategy. Every time you're hiring the way you go about it changes and no one is entirely sure why. Resumes are shared in different ways, feedback on candidates gets misplaced and the questions that get asked at interviews are sometimes made up on the fly.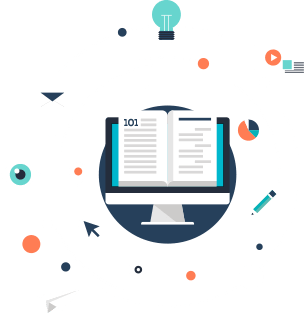 Far too many of us are hiring with borrowed tools, no recruiting strategies and the nagging feeling that we're losing time that would be better spent on our main job. Happily, there is a better way.
This guide was created so as to give you a quick overview of the main elements of a failsafe recruiting strategy and help you bring those star candidates into your company. If you get the basics, you can jump to the topics you're interested in:
1. A hiring process that works
There has never been a better time for businesses of all sizes to get strategic with their hiring. The tools needed to attract the right candidates and get from application to hire are both more affordable and more effective than before. All that's needed to get started is a recruiting strategy that works.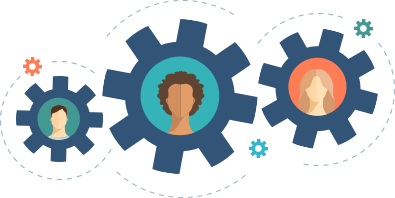 The cloud is all silver
The advent of cloud computing has been a massive boon for small business. It has spurred a revolution in affordable business software that is no longer tied to your desktop. This has put tools that were previously the domain of large corporations into the hands of ambitious companies, regardless of their size. Until recently though, recruiting software lagged behind.

Recruitment software used to be something that was first installed and later resented. Often known to users as "the system" it was bought by people who didn't have to use it day-to-day. The result was that, in addition to being expensive, it was as ugly as it was hard to use. Worse still it was designed to replicate the kind of complex procedures in place at large organizations.
The new generation of hiring tools, available on the cloud, avoid this legacy. One of the nice things about being small is being nimble. The right recruitment process is streamlined enough not to waste your time, but inclusive enough to let you hire ambitiously.
Process is your friend
Process is not a sexy word but there is nothing duller than working without one. It makes sense to have a standardized series of steps that have been chosen because they maximize the likelihood of a good outcome.

It's worth understanding what makes a good job ad, how to get an attractive careers page, where to post jobs, how to manage applicants, gather and share feedback on candidates and schedule interviews with them. Proven ideas in recruiting strategies such as sourcing (looking for talented people who aren't actively looking for a job) and employer branding are now within reach of any smart, small business.
The role of software in recruiting isn't about replacing human judgement or putting human resources hurdles between you and your eventual hire. It's about removing data entry, curing the admin headache and leaving more time for people to make good choices in their recruiting strategy.
2. Effective employer branding
Employer brands are one of those things that you don't have to believe in for them to exist. If you think that you don't have an employer brand you would be wrong. And it is likely to mean that there's room to improve the one you've got.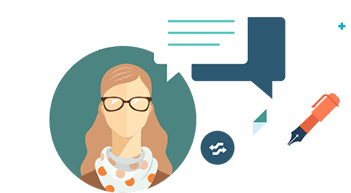 Employer branding as a concept has gained currency in recent years but really it's just another word for reputation. The main difference is that it's easier than ever for prospective hires to get an advance idea of what it's like to work for your company.
More than Tweeting jobs
Wherever you, your colleagues or employees appear online whether it's your company Facebook page, a Twitter conversation, or a Linkedin profile, you're talking to two audiences: customers and talent. While this makes some small businesses nervous, it's actually a huge opportunity.
You don't have to have the big bucks of corporations like Heineken or General Electric to market your employer brand (which they do very nicely). Hiring is marketing but it doesn't have to be done on prime time television. Digital platforms offer an affordable and potentially enormous reach.
Here are three things to keep in mind to ensure a successful recruiting strategy:
Show, don't tell: use platforms like Instagram to show your team and your workplace
Involve your team: they are your best advocates
Be nimble: you don't have lumbering corporate brand guidelines to navigate, try new things and be responsive!
In many ways the traditional strengths of smaller businesses such as personal relationships, approachability and smaller teams are well suited to social media, which rewards authenticity and responsiveness.
Feeling unsure what your employer brand is? Give yourself one minute to describe it on a piece of paper or a whiteboard. Stuck? Get some of your core team together and brainstorm on what is unique or special about working for your company as opposed to other similar companies? Is it the people, the mission?
From award-winning recruiter Mervyn Dinnen: "The differentiators for job seekers will usually be culture and reputation, and social platforms offer a great opportunity for businesses to bring these to life. As long as you understand why you need to hire, what your new hire will be doing and how their skills and capabilities may develop, and how their role fits in with the overall values and purpose of the business, then recruitment is about having the right conversations with the right people at the right time.
"And there is no better way to achieve that than through the effective use of social media channels." Tweet this
Don't neglect the offline world. Whether it's campus recruiting fairs, events for your industry, professional meetups or local community, be there. You want to hire people and they don't just gather online – even as the work world increasingly goes remote. A coffee, a chat or a business card can go a long way.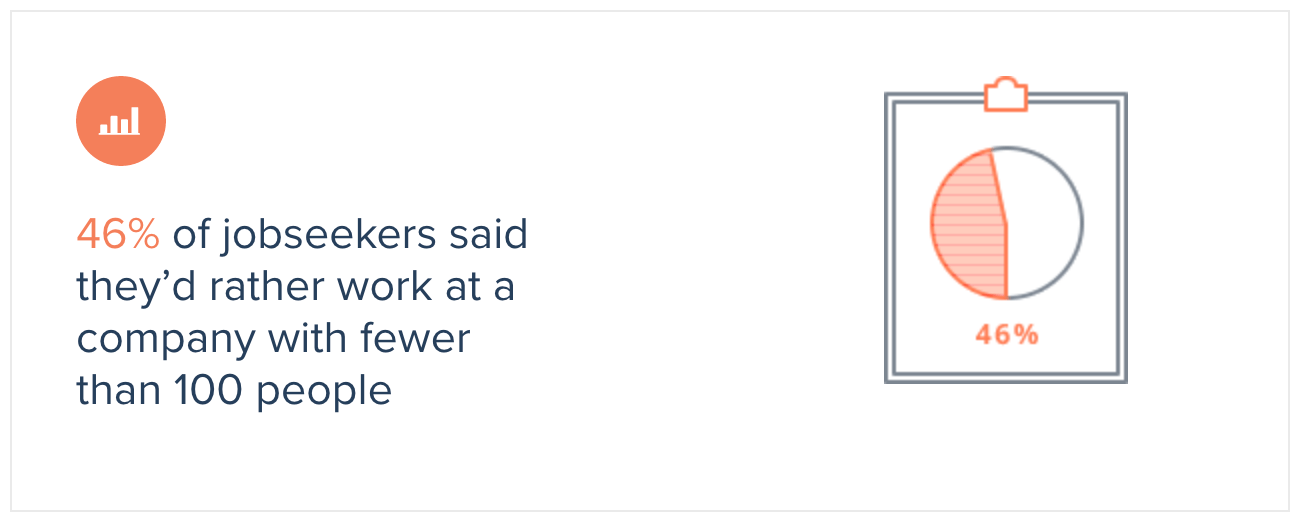 3. How to make a great careers page
It may sound obvious but your careers page is your shop window. While there are plenty of ways to advertise the fact that you're hiring, the starting point is an eye-catching, informative careers page.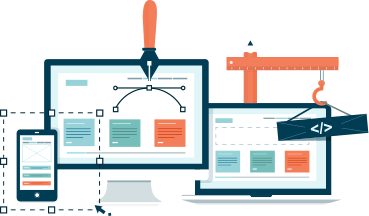 Whether candidates spot that you're hiring on a job board, or hear about it through word-of-mouth or social media, they will usually head to your careers page to find out more and to apply. So there needs to be something worth visiting when they get there.
Beyond listing jobs
The most powerful employer brands in the world, like Google or Amazon, work a bit harder than simply hanging up a "we're hiring" sign. Candidates want to see more than job listings; they want to look inside the company.

Attract the right ones by providing a real sense of the environment they would be coming to work in and the team they would be working with. Ditch the stock photos and show pictures of your actual team and your workplace. Add videos to create a sense of personality. Include testimonials from would-be team members, the hiring manager, and even those in the C-suite.
It doesn't have to have the production value of this Wegmans video but it should offer an authentic peek behind the curtain of their recruiting strategy.
There is more to company culture than a pinball machine
After a period in which company culture got conflated with facilities or game rooms, some sense is prevailing. Most smart people want to know why yours is an interesting or important place to work. As Workable CEO Nikos Moraitakis once said: "No one ever came to work because of the ping pong tables. Even less so, stayed for them."
If you have a mission or a set of values explain them on your careers page. People like to be inspired. Getting it right might seem straightforward but there are five common mistakes we keep encountering when analyzing recruiting strategies:
You don't have a careers page
Your careers page is hidden
It's not up to date
Your job ads look dull
Applications disappear into a mountain of unread email
Make it simple to find your job openings with a "we're hiring" link on your homepage. Most of the time this lives on the footer, but if you're doing a wave of hiring you might want to find room for it on the header at the top of the page. The best candidates are busy – and in some cases, are just poking around to see what's out there. Make it easy for them to learn about you and your opportunities, and they will appreciate the effort.
There is no excuse for not having current listings. Why litter your shop window with broken goods or items that have already been sold? There are affordable tools, including Workable, that take the hassle out of updating your careers page.
Job descriptions and their shorter relative, the job ad, have long been seen as a chore. The downside of this is that most of them are deathly dull. The upside is that with a little time and nous you can write great ones which will stand out from the vanilla fare on offer elsewhere. For inspiration, take a look at our list of best job ads from the Workable job board.
The most common frustration among job seekers is not hearing back from employers after applying. Don't let your applications disappear into a dark and unloved corner of a shared email address.
Gregory Ciotti at Shopify: "My favorite first approach for better job descriptions comes from Charlie Munger: 'Avoiding stupidity is easier than seeking brilliance.' Make a list of the language you've seen that sounds lazy, selfish, overused, or out-of-touch. Then avoid it. Describe the opportunity in sincere language. 'A great opportunity' is so often regurgitated on job descriptions it's become meaningless.
Real opportunity is defined by what this person will contribute and why it matters. Attracting talented people starts with communicating that there is meaningful work to be done. Extraordinary people won't take ordinary jobs." Tweet this
4. Find employees: social recruiting and job boards
Now that the careers page is in place, it's time to go out and find employees. First things first: Does everyone on staff know you have just listed a new job? Share it across your company. And encourage your employees to share with their networks on Twitter, Facebook and LinkedIn.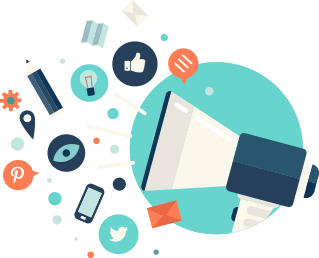 Every scrap of research keeps telling us that referrals are the number one source of great hires.
What is social recruiting? Is it for real?
Social recruiting has sometimes been hyped beyond its capacity to deliver but it does help in recruiting strategies. You need to create buzz around the jobs on your careers page. LinkedIn has scores of groups you can join, mention jobs in or initiate general discussions around a role, a company or an industry.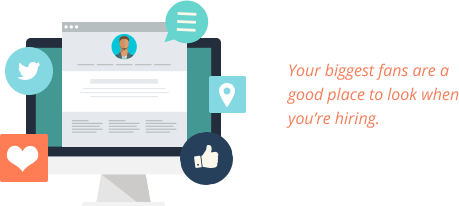 Smart companies make sure they have created Facebook groups or a Facebook Jobs tab, or even run a Facebook ad campaign, with the sole purpose of attracting potential candidates. Your biggest fans are a good place to look when you're hiring. Add as many touch points as possible between you and prospective candidates.
Social media has a role but you cannot afford to ignore job boards. Depending on the nature of the role being hired, free job boards should be the first port of call.
Job boards still essential
Some job boards, like Indeed, also offer a free option as well as a paid. SimplyHired and Glassdoor offer free postings when you access them through an ATS like Workable. For the most effective places to post your jobs, check out our job board directory, which enables you to choose job boards based on industry, location, and cost (paid versus unpaid).
Beware! Don't post your jobs on Friday evening. By Monday, they'll be last week's news. Wait until Sunday evening or Monday morning and advertise your roles when the candidates are most active. Most job boards use freshness as a factor in ranking job search results.
From Jeff Dickey-Chasins, @jobboarddoctor: "Job boards should be a part (but not all) of any hiring program. In particular, niche sites like HigherEdJobs, CollegeRecruiter, and BrokerHunter can put you in touch with targeted groups of candidates. The result can be higher quality candidates and lower hiring costs – because you're only reaching the people you want to reach.
In general, paid sites produce a more focused audience, because these sites spend money attracting and nurturing their candidates. Be sure to ask these sites for additional ways to reach their audience – beyond job postings." Tweet this
Why pay for job boards when there are free ones?
When volume of candidates is the priority, LinkedIn, Indeed, and Craigslist are the top sites for posting paid job listings on account of their popularity, functionality and reach. These provide the maximum return on investment (ROI).

Are paid job boards always the way to go? No. There are many jobs where the free job boards can perform adequately. Indeed for example is the biggest job board in the world, its free version has a huge amount of candidate traffic and can provide great candidates. The decision on which job boards are best for you needs to happen on a role-by-role basis. You want the best candidates – so you want to target them where they live.
5. Find employees: sourcing and headhunting
Advertising has its limits and referrals are great but sometimes they won't provide you with enough leads to be confident that you're making the right decisions when planning recruiting strategies for your business. Which leaves you looking for those "passive candidates", the ones who aren't actively seeking a new job.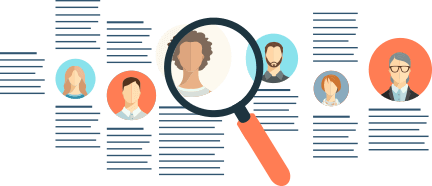 This used to be known as headhunting although these days there's also sourcing (think of it as headhunting prior to the kill). The key to this is to know as much about your prey as possible. The necessary steps should already be familiar from your hiring plan and job descriptions.
Picture your ideal candidate and ask these three questions to begin building a profile:
What experience would they have?
What kind of job are they doing now?
Which companies have good people doing this job?
Once you have a profile the sourcing begins. The good news is that there are more sourcing tools than ever and everyone will already have some kind of digital footprint. Github is strong on programmers, TalentBin is a good all-arounder, and then there's LinkedIn, the biggest professional network. Browse profiles and make a long-list of prospects.
Now begins the courtship. You need to put your research to work in framing an approach. Start with prospects whom you can reach out to using your existing network. Utilize the hard-won experience of recruiters when it comes to cold-calling (usually via email) prospects outside your network.
Warming up the cold call
With a bit of research and a concise, personalized message, you'll improve your chances of getting a response from the passive candidates you approach.
From Workable's VP EMEA Rob Long: "When I worked as a recruiter I learned that it was worth the time to look at candidates' public LinkedIn, Twitter, Instagram and other social accounts where they're more likely to have a public following. It's not snooping, this is where you can gauge an individual's voice, their interests and even their wants and needs." Tweet this
What about recruiters?
Hiring a recruiter isn't essential but it can be a great shortcut to find the right employees. When doing so look for recruiters who have hired for businesses like your own. And who have hired for similar roles.
Contingent recruiters, who get based on the results they deliver, have become increasingly popular. The upside is that you only pay for what you get (typically one third of the hire's annual salary). The downside is the cost and a possible conflict of interest: you want to hire great people but the recruiter just needs you to hire someone.
6. Importance of candidate experience
Much of the emphasis in recruiting strategies is rightly placed on finding the best candidates. Considerably less thought is given to what it's actually like applying for a job at your company. This disconnect is talked about in recruiting circles as "candidate experience" and all too often it's not great.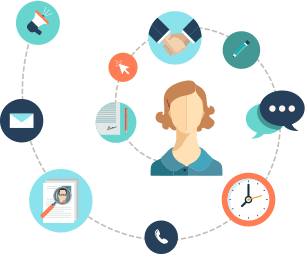 There are compelling reasons for fixing this and they stretch beyond good manners. Firstly the majority of unhappy candidates won't try again once they've had a bad experience. A significant minority of them tell their friends to not bother either.
Every hiring process turns up near misses. And no sensible company can afford to lose these talented people from their pool of potential future hires.
Measuring discontent
75 percent of candidates never hear back from a company after sending in an application
60 percent of candidates say they've gone for interviews and never heard back from the company
42 percent of disgruntled candidates will not apply for a position at the company again.
22 percent will tell others not to apply to the company and nine percent will ask others to boycott products
The commodity that's too often missing is respect for the applicants' time. There is a strong link between time-to-respond to an application and the final outcome. The overwhelming majority of candidates who end up accepting interviews and jobs are those who had a response from the employer within two days of applying. We call it The Two-Day Rule.
Employers who respond to incoming applications quickly, tend to be the same ones who swiftly schedule interviews, gather feedback and move through the hiring process in a timely fashion. Being disciplined and responsive from the get go is a habit that sets the tone for the entire process.
Don't forget our Two-Day Rule
Get it right and you have begun a relationship with tomorrow's talent. Burn bridges and your candidates' frustration will contaminate your employer brand. With the likes of Glassdoor and Indeed, it's never been easier to research a company's reputation – and see them be hurt by a few negative reviews.

7. Taking control of the process
Once upon a time, recruiting software was "the system". It was expensive, it needed to be installed and you had to be trained to use it. Most of the time it was bought by people who were not the end users. Predictably, the user experience was miserable.

For the vast majority of small and medium-sized businesses the cost of "the system" outweighed its potential benefits. It was not designed for SMBs. So for them hiring came to mean hacking together a cheaper solution on the fly. This was often miserable too, just in a different way.
For both the legacy HR software users and the newcomers, the promise of modern recruiting software is the same: it will let you take control of the process and your recruiting strategy will flourish.
From Fistful of Talent blogger Tim Sackett: "Recruiting technology has never been so affordable, meaning organizations no longer have an excuse not to have it. Great tech is so cheap now that if you don't have it, you're making a personal choice to stay in the dark ages of recruiting! For SMBs this has never been more real. SMBs can now have even better recruiting technology than their enterprise peers.
"While enterprise folks get big, vanilla-style recruiting technology, SMB shops can move faster to integrate the latest and greatest tech on the market. It's such an exciting time to be in talent acquisition." Tweet this
At the heart of this is the applicant tracking system (ATS). At its simplest and most powerful it brings together job posting and sharing in all forms with the ability to track candidates, build a shortlist, schedule interviews and make new hires.
An effective ATS should enable you to browse rich profiles of your candidates and work effectively with your hiring team on a platform that keeps your notes, communication, schedule, comments and analytics in one place.
An ATS like Workable removes data entry from the hiring process by allowing employers to accept applications in the form of LinkedIn profiles or resumes and parsing them. Instead of jumbled data, candidates are then viewable in a database where it's easier to make decisions.
The essence of an effective process is efficiency and repeatability. The secret to making a process stick is to get your team to buy into it. A tool that your team likes using will foster teamwork. This in turn will translate into better hiring – which should be the core focus of any recruiting strategy.
8. Managing the hiring pipeline with online recruitment software
Everyone who has tried to grow a business knows that hiring the right people is the hardest part. Getting this right doesn't deliver success on its own but getting it wrong pretty much guarantees failure. So it would be reasonable to expect that most companies would use a specialist tool to hire. As the working world moves increasingly online, recruiting strategies are more reliant on technology than ever before.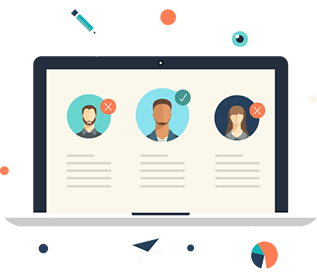 There is Asana or Trello for managing projects, Constant Contact or Mailchimp for email marketing, and Hubspot or Marketo for marketing automation, as well as Xero for accounting, surely hiring is seen as a specialist job? Not so much.
Beyond email and spreadsheets
Too many businesses try to run their recruitment strategies out of their inbox and when that gets overwhelmed (soon after) they turn to Excel or Google Sheets. Spreadsheets are great for many jobs, but they suck at hiring.

Jot down the basic stages of your current hiring process. Starting from the point where applications come in, it might vary a bit but it probably looks something like this:
Applied
Promising
Phone/video screen
On-site interview
Final interview
Offer
For anyone who has worked a sales job, this is recognizable as a pipeline. The hiring pipeline (e.g. this sales recruitment process) is a useful device because it offers a high-level view of where everyone is in the process. Recruiting software takes the influx of applications that come with effective job ads and sourcing and funnels them into a streamlined process.
Rather than floundering with an inbox full of resumes and a thicket of spreadsheets tracking candidates' progress, the recruiting pipeline tracks and manages multiple candidates from application through to interview and an offer.
In the case of Workable, the recruiting pipeline enables hiring teams to work together collecting all comments, feedback, notes, social media profiles or assignment results on the same page. It removes the need for endless email threads and avoids the possibility of misplacing vital feedback or conversations with candidates.
When choosing a software that works best for you, this list of 12 best applicant tracking systems can help you.
Judgement not drudgery
The point of online recruiting software is not to eliminate human judgement, it's to get rid of the drudgery in the hiring process. Saving time on data entry, coordination and administration liberates the people doing the hiring to concentrate on the people they would like to hire. There are hard people decisions to make in recruitment strategies, for everything else there is software.
9. Recruitment analytics: how to measure the recruiting process
One of the biggest drawbacks of recruiting without the right tools is that when all's hired and done, there's no record to learn from. It has been a disposable experience. To extract full value from any recruitment strategy, the steps taken need to remain visible and repeatable.
Anyone who has undertaken hiring on any scale will have come across promising candidates who, while they weren't the right choice at this stage or for this role, are worth noting for the future. It's too easy to lose track of them with email and spreadsheets.
Actionable insights
Every hire is an opportunity to broaden your network, build new relationships and talent spot for the future. Recruiting professionals refer to this as creating a "talent pool". Recruiting software gives you a permanent record of every hire and a head start on filling that talent pool.
It also unlocks the chance to learn and improve from the process itself using reports and analytics. When there is a record of where candidates come from (which job boards, social media or referral routes), how long it took your eventual hire to move from applied to promising, to interview and offer, it's possible to unlock valuable lessons.
When there is more than one open position, recruitment analytics become essential because they offer a high level view of your whole hiring effort. And with it answers to these questions:
Where are your hiring bottlenecks?
Which hiring managers need help?
Which positions need urgent attention?
Which are your best sources for hires?
Too much of recruiting analytics has been about calculating the cost per hire. Cost per hire is calculated by adding up all of your recruitment costs from ads to external recruiters, referral bonuses, plus your own hiring team's compensation and benefits costs, and dividing it by the total number of new hires for the calendar year.
As well as being tough to meaningfully calculate, for smart companies it may be the wrong place to look. The point is not to hire more cheaply; it's to get better results from hiring. With this in mind here are a trio of hiring metrics worth considering:
Time to start: Duration from ad to on-boarding
Effectiveness ratio: How many openings you have versus how many you're filling.
Sourcing: Measuring not just the what but the why of your best talent pools
A lot of talk in the talent industry focuses on quality of hire. But this is a super metric that assumes you're already got performance metrics, measurable core competencies, retention records and a host of others. Not having these is not a good reason to ignore recruiting metrics but it does mean the Quality of Hire looks more like the finish line than the start.
From Talent Culture CEO Meghan Biro: "I've seen recruiting organizations spend all their time in the metrics-gathering phase, and never get around to acting on the results — in industry parlance, 'boiling the ocean.' You're far better off gathering a limited number of metrics that you actually analyze and then act upon." Tweet this
Complying with the thicket of US equal opportunities employment laws can consume your time and fray your nerves. This process cries out for automation so opt for an ATS with an EEO Survey and Reporting feature.
10. Interview techniques to hire the right employees
Interviews are the most human, the most interesting and the least automated part of the hiring process. They are also the hardest, which is why they need planning and forethought.
How to conduct an interview
The first thing to acknowledge with interviews is that they don't begin on the day someone walks into your office. Done properly the hiring process has worked like a funnel — you got a lot of applicants, you spoke to some of them, you met a handful, now you want to work out which is the best of them to hire.

This all starts with the pre-interview questions. These are the questions you ask a candidate when they apply that will help you decide whether to take them to the next stage. Make sure they offer something where candidates can sensibly weigh their response. Do you know anyone who will say "no" to the requirement: "must be hardworking"? Neither do we.
Ever walked into an interview and known within 30 seconds that the candidate you're meeting is never going to work out? It's a waste of your time and theirs. One-way video interviews can give you the double benefit of a phone screen combined with a somewhat "in-person" interview that will help prevent this situation from happening – giving a company a leg up when planning recruitment strategies.
The value of assignments
Next up should be a practical test or assignment related to the job. Hiring for a customer support associate? Why not test candidates by getting them to answer some hypothetical customer queries. If you're hiring developers there are online tools which can put developers through their paces so you can see exactly how they code.
Have a plan; don't just ask the same interview questions every time. Always prep. Go beyond the candidate's name and the job they're interviewing for. Get to know them a little, check their resume, look at your team's comments and note some questions in advance.
While there are some standard questions, such as whether someone is eligible to work in your territory, these are just hygiene questions. Ask open questions that encourage discussion. Engage with their responses and follow up. If it's boring it's not working. No one gets much out of the going-through-the-motions interview.
Depending on the position you're hiring for there are a number of effective interview techniques but none of them should be used exclusively:
Technical: To evaluate a candidate's ability to do the job. To fill a software engineering position it might mean a whiteboard coding test.
Behavioral: This type assumes past behavior will be a predictor of future performance: "What were the steps you took to accomplish such and such task?"
Situational: The hypothetical (the ones politicians refuse to answer) throws it forward: "What would you do if the work of a teammate was not up to expectations?"
Case questions (brainteasers): Used to be popular with Google, this type includes problem-solving questions that tease out how someone would work and think through a particular case: "how many traffic lights are there in LA?"
Dumb questions: Meant to test someone's ability to think on their feet. They often just test people's patience and good humor: "What kind of animal would you like to be?"
From @interviewingio founder Aline Lerner: "How well a candidate thinks they did significantly impacts their desire to work with you. This means that in every interview cycle, some portion of interviewees are losing interest in joining your company just because they don't think they did well, despite the fact that they actually did. To mitigate these losses, it's important to give positive, actionable feedback to good candidates immediately.
"This way they don't have time to go through the self-flagellation gauntlet that happens after a perceived poor performance, followed by the inevitable rationalization that they totally didn't want to work there anyway." Tweet this
11. Closing the deal: making a job offer and hiring employees
There are some common and damaging misconceptions about process. You cannot be too small to need a recruiting strategy. It is not going to slow you down.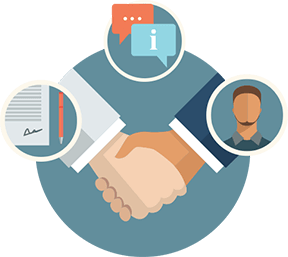 Eight steps to better hiring
Define your employer brand and craft a reputation as a good place to work.
Make sure you have a functioning, updated careers page with job descriptions that sell your open positions.
Use the right mix of channels from free and paid job boards to referrals, social and professional networks to get the word out
Respect your candidates' time.
Be ambitious. The best hires may need sourcing and headhunting as well as advertising.
Take control of your hiring process with recruiting software, don't rely on spreadsheets and email.
Take advantage of phone screens and assignments to arrive at a shortlist. Have an interview plan.
Use the analytics and reports provided by recruitment software to learn and improve.
If you've followed these steps then everyone you meet should be a genuine contender for a job. With this in mind remember that interviews work both ways. They are also a sales pitch. Unless you sell your company, your vision and the opportunities of the role, when you're making a job offer you're counting on paying more. The research suggests that good people are more concerned with career advancement than plain compensation.

Rigor is also on your side. Don't be afraid of challenging interviews, they're a signal of your ambition and direction of travel. When it comes to making a job offer you're no longer in the dark. Resources like Glassdoor can give you an accurate estimate of market rates for most common positions. Make sure you compare yourself to similar companies and similar roles.
Make a point of references
There is always a temptation to go with gut feeling when you come to make a job offer and cut corners on references. Resist the temptation. You must assume that a smart person will already have at least a couple of good references in their pocket. Most people don't like to speak ill of former employees or colleagues. Dig a little deeper.
If the reference is less than glowing, ask why. Nearly half of U.S. companies say they've experienced a bad hire in the last year, costing them an average of $25,000. Don't join them.
Further insurance against a bad hire comes in the form of background checks. They can be appear tough to navigate, especially for business owners without a dedicated HR team, but a small investment could save hundreds of thousands of dollars in damages down the line. This is the primary reason that seven out of ten U.S. employers said they conducted at least a criminal check prior to making a job offer.
Once everything is in place don't get stumped by offer and rejection letters. Use customizable job offer and rejection letter templates that include common clauses to save you and your employee from disputes related to compensation, benefits and special agreements.
More reading:
Best recruitment strategies to attract top talent
Frequently asked questions
How do small businesses recruit?

Write job descriptions that attract qualified applicants and make sure salary offers remain competitive with other companies in the industry, then offer a high-quality benefits package so employees will choose this over competitors' benefits packages (think health insurance or retirement funds). You should also provide unique employee perks to help your business stand out from the competition.
What is the most effective recruitment method?

Regarding recruitment methods, employee referrals are among the most effective. Referred new hires usually have a higher engagement rate and stay longer in their jobs than non-referral candidates do!