Recruiting passive candidates: what you need to know
Whether you're a hiring manager, an internal recruiter or the owner of a small business at some point you'll be faced with cold calling a candidate.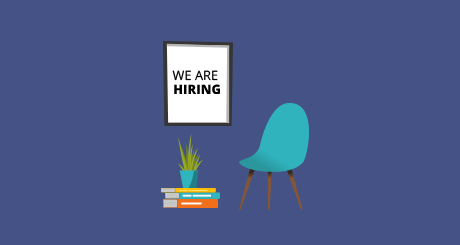 Referrals are great, and still the fastest source of hire but sometimes they won't provide you with enough leads to be confident that you're making the right recruitment decisions. Advertising only brings you the candidates who are actively looking for work. Which leaves you needing to approach "passive candidates."
How to research passive candidates
Happily, these prospects will already have some kind of digital footprint. In other words, you should never have to make a truly cold call. With a bit of research and a concise personalized message, you'll improve your chances of getting a response from the passive candidates you approach.
When you're sourcing candidates for executive and specialized roles, research is absolutely imperative. Doing your homework means more than simply reviewing candidates' resumes and work samples.
Rob Long, Workable's VP of Partnerships — who worked as a successful recruiter — suggests also looking into your candidates' LinkedIn, Twitter, Instagram and any social account where they are more likely to have a public following. You can find these social accounts easily with Workable's People Search.
"This is where you can gauge an individual's voice, their interests and even their wants and needs," says Long.
Need tips on social sourcing? Download our free sourcing guide.
Tristram Revill, Talent Acquisition Specialist at Lyst, mostly hires developers and says that GitHub and StackOverflow are where these candidates are frequently sourced. For these roles, it is not always a resume that sparks the initial interest.
"When it comes to developers, our CTO will look at the code before I make that first contact," says Revill.
In addition, he looks out for details that can help him personalize his initial approach.
"It's about showing them that you're paying attention," he continues. "It can be as simple as P.S. I love that photo of your cat. Some of it comes from a gut feeling. If I see someone with a super ironic Github or Twitter that's lackadaisical, I'll write that kind of email introduction."
To recruit EU candidates, please refer to this guidance on using social media for recruiting under the General Data Protection Regulation, or GDPR.
How to approach a passive candidate
Consider how the candidate would want to be approached.
"Empathize with your candidates and understand that the medium can be just as important as the message," says Matt Buckland, Workable's VP of Customer Advocacy for two years and former Head of Talent at Lyst. "A developer in an open plan office doesn't want to take your call. For a salesperson on the road, however, this might be normal."
Regarding emails, Buckland advises using a personal email over a work email (use Boolean search to find) and to expect LinkedIn InMails to go unloved.
He says that the best candidates will want more background than you would typically provide in an email. Recruiters need to make research easy for candidates by providing them with the most enticing and relevant information on hand, such as the company's technical blog or culture pages. "Send them the link to the job so they can read the description," says Buckland. "If this puts them off, write better job descriptions."
An approach that is brief, personalized and conversational will drive the most results. "Use the candidate's name, don't write 'Dear'," says Buckland. Finally, be sure to mention aspects of the role that you think will be appealing to your candidates.
When to approach a passive candidate
When it comes to following up with passive candidates, opt for quality over quantity.
"I remember when LinkedIn Recruiter happened and we all thought to ourselves, oh this makes it so easy because we can now find tons of candidates. No, we ended up spamming everyone and destroying our reputations," Revill says.
"Now I only send 12 emails a week, but I likely get 10 responses. I will follow them on social media and see when they're tweeting, for example. I do my best to gauge when they will be most open to my inquiry."
How many times should you reach out? Shally Steckerl's guide to approaching passive candidates suggests following up three times and then trying a Last Ditch approach. This has to be the limit. Bear in mind that this isn't the last time you'll be recruiting. You don't want to get a reputation for spamming or to burn bridges with prospects who might work out for another job in the future.