Social media recruitment on Instagram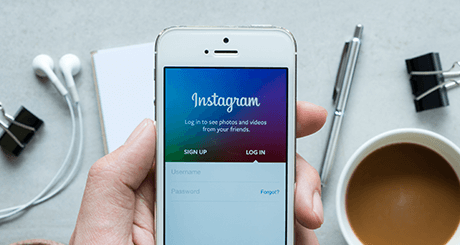 If you're already using Instagram for marketing, you should consider using it to promote jobs and build your brand as an employer. Instagram is quickly gaining popularity as an effective social media recruitment tool. Last year it ran a close fourth to the big three channels leading social media recruiting: LinkedIn, Facebook and Twitter. For more on that, see our social recruitment FAQ.

The case for Instagram
Who's on Instagram? 400m users, beating Twitter by a 100m. Like Snapchat, its user base skews younger: more than half of all online users aged 18 to 29 use Instagram. And it's got a diverse set of fans; in the US it is used by 47% of African Americans and 38% of Latinos. Finally, Instagram users are more likely to be female rather than male. If your company is actively recruiting young people and diverse candidates, Instagram is a good place to find them.
Instagram, being an image sharing platform, can lift the curtain on the people, spaces and moments that make your workplace a unique and exciting place to work. Half the magic of talent attraction comes from being a desirable place to work, which is why social media recruitment on Instagram should be inseparable from employer branding.
It's a mistake to think that Instagram is just for companies in visually appealing industries like fashion and food. Photos from the day your team did volunteer work together, won a hackathon or brought on a new hire will tell prospective candidates more about you than words ever will. Employer branding on social media is a long and patient game, so don't be discouraged if you don't get engagement right away. Put in the time and the candidates you're looking for will take notice.
Anatomy of an Instagram post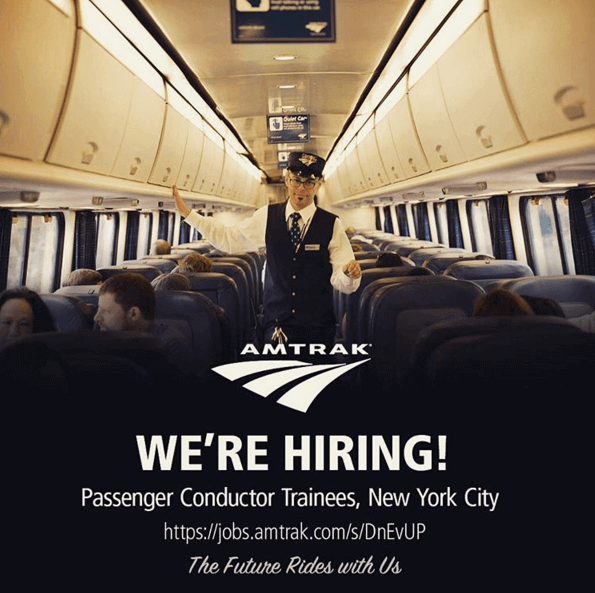 When you know which elements to optimize, making the most out of your Instagram posts is easy. Here's a quick primer.
Images
Smartphones take high-definition photos these days, but if you have a nice camera and want to use it, here are the maximum image sizes for Instagram:
Square Image: 1080px in width by 1080px in height
Vertical Image: 1080px in width by 1350px in height
Horizontal Image: 1080px in width by 566px in height
It's worth the effort to design these images. Add your company logo and brief text that gets to the point quickly. Feel free to experiment with videos too — videos on Instagram can be up to 15 seconds long.
Links
Instagram does not support clickable links, except in user profiles. It's a non-feature that has been historically frustrating for marketers. The workaround: You can send people to a link in the user profile, or share a short link in the caption or in the image itself. Amtrak Careers, one of the best employer brands on Instagram, promotes specific jobs this way.
Captions
The character count limit on Instagram is 2,200 characters, but users won't see more than the first 3 lines of text in their feeds. In most cases, shorter captions are more engaging.
Hashtags
Just like on Twitter, Instagram hashtags are a quick way for users to search for content. It's a good idea to use a specific hashtag for your employer brand content (see: #HootsuiteLife, #LegacyBuilders, etc). Hashtags related to hiring can also make it easier for job seekers to discover your jobs. A common tactic is to add a comment with relevant hashtags. See the example from SumoMeabove.
Have a content strategy
Who is your audience and what types of posts will resonate the most? General Electric's feed is populated with stunning photos of their jet engines, wind turbines and locomotives. This is enticing content for job seekers who geek out about these products and dream of working on them. One way to figure out what content to post is to look at what your competitors are doing and see which recruitment or employer brand posts get the most engagement.
Instagram role model: NPR Interns

The content on the NPR Interns account is created by their target audience for their target audience: new journalism grads who want to break into public radio. The interns document everything from the recording studios of popular NPR shows and audio editing sessions to handwritten notes and caffeine intake. The result is a realistic preview of the sometimes mundane, sometimes thrilling aspects of the job that does not talk down to the young people they want to bring aboard.
More resources for social recruiting:
Frequently asked questions
How do you recruit employees on Instagram?

Instagram is a great way to show your culture, and it is a fun visual way of communicating with potential candidates or employees through the app's Instagram Stories. Utilize this platform as another opportunity to get noticed among all those other employers trying to attract the same talent.
Can you post job openings on Instagram?

Instagram is a great way to find new talent. Your followers will often follow you because they like the work that is done at your company, even if one doesn't have any technical experience required for this position!
How effective is social media recruiting?

Hiring decisions are often based on gut instinct, so it's helpful to have a second opinion. Social media can provide that because 59% of recruiters rated candidates sourced through social as "high quality."