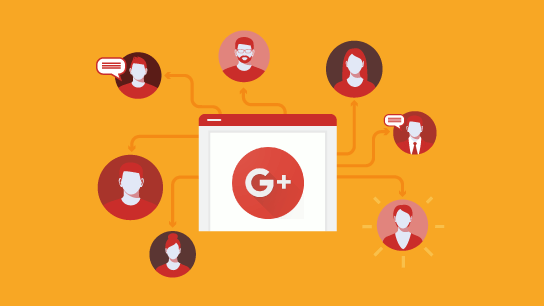 The hottest trend in recruiting is social recruitment – using popular social networks, like LinkedIn, Facebook and Twitter to source and hire candidates. Google's social media channel, Google+, is worth exploring too.
Why Google+?
Google+ has 540 million monthly active users, but the real number of people actually using it might be significantly lower. So, why should recruiters bother trying to source on Google+?
It's best to think in terms of quality, not quantity. Google+ offers great chances for professionals to showcase their work through online portfolios. Take a look at Google+ communities and you'll discover hidden gems; designers, writers and photographers are some of the most active Google+ users.
Google+ comes bearing gifts. We all use Google on a daily basis and for good reasons: It has the biggest free email platform (Gmail), owns the largest video-sharing website (YouTube) and offers 15GB of cloud storage for free. Google+ integrates all of these benefits, which makes it user-friendly and effective.
It links with Gmail. You can leverage Google to communicate with potential candidates, even if you don't have their contact information. You can send them a message via their Google+ profile and they'll instantly get a notification in their Gmail account.
Mobile connectivity is a strong asset. The Google+ mobile app is fast and has a strong compatibility with Android devices.
Google goes hand in hand with SEO. Many job seekers (especially the least active ones) might opt for a Google search before reaching out to a recruiter or visiting job portals. To get ahead of the competition, you should think beyond your daily recruiting habits. Connecting through Google+ could benefit your Search Engine Optimization (SEO) efforts and improve your company page rankings.
Sourcing is only one part of the recruitment cycle. Among Google's apps you'll find Hangouts, a communication platform. You could easily schedule a quick call (or interview) with an interesting candidate you reached through Google+. This allows you to accelerate your recruiting process, while keeping things casual.
Why not? It's an open platform, meaning it's easy to use and keeps developing. Plus, search options are free, compared to other channels that charge users for growing their network.
How to source on Google+
Search profiles
The first time you sign into Google+ you'll see a search box similar to Google search.
Although Google+ search does a decent job, it doesn't offer much precision. So, it's best to opt for Google search using boolean strings to get more accurate results.
If you want to search candidates by location, you should include both tenses: 'lives' and 'lived.' Google+ used to have a 'Places Lived' section for each profile. Although this doesn't exist now, the user's current location might still be displayed as a place where they 'lived.' Keep in mind that even if you find a person who 'lives in New York', you should still double-check. This information might be inaccurate, if they haven't updated their profile in a while.

It could also be interesting to search for employees who work (or worked) at a specific company. Again, you should confirm your results, in case some candidates' profiles are out-of-date.
Boolean strings are also helpful when you're looking to narrow down your search to specific skills or qualifications.

For more advice on social sourcing, download our complete sourcing guide for free.
What to look for in profiles
Once an interesting profile grabs your attention, you can instantly learn more about them. Depending on their social habits, Google+ users post their opinions, share interesting articles and promote their work. They could also have a different version of their resume – think of it as a mini bio (often, with more personality). You can access a user's summary by clicking the 'About' tab on their profile.
Many users include a downloadable version of their resumes and links to their personal blog or portfolio website. These kinds of sources will give you better insight into your candidate's background and interests, before you decide to reach out. You can use this information to personalize your communication and prepare relevant interview questions.
Communities
All social media platforms share one goal: to help users connect and interact with each other. For Google+, this happens in Communities. People with common interests can join (or create) groups to exchange views, discover new trends and engage in direct conversations. As a recruiter, instead of searching for individuals, you could complement your sourcing strategy by looking for relevant communities. You'll get an idea of what professionals from a specific field are interested in. If, for example you're looking for developers, you could browse general communities about web development, look for specific skills (e.g. Android developers and PHP developers) or explore other topics that your potential candidates might be interested in, like game development. You could also actively post your job openings to certain communities, where people are looking for new opportunities.
When you join a community, you get access to the members list, so there's even more room for reaching out to potential candidates.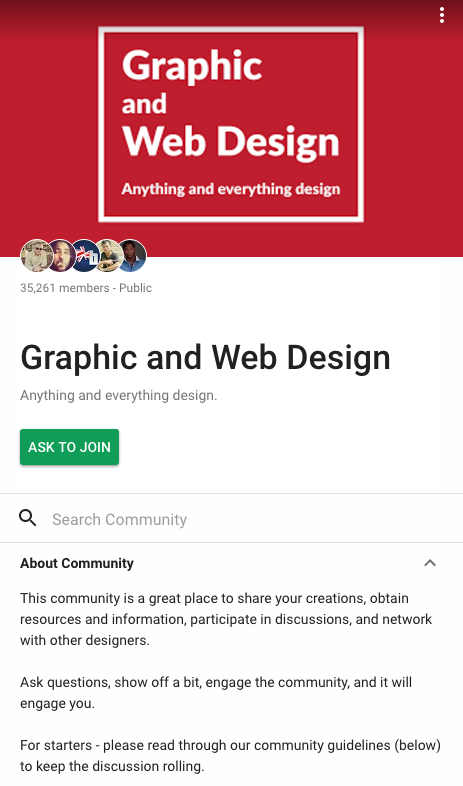 Communities can be public or private (meaning you'll need to get an invite to join or ask the community moderator to accept you in the group). For private communities, in particular, you'll need to pay closer attention to their community guidelines and make sure you respect the rules, otherwise you could get a permanent ban.
Circles
Google+ circles is a feature that can help you organize your recruiting. You can categorize your contacts and choose what updates you see from them. If you add people who don't follow you, they'll also be able to see posts you share with that circle. It's best to create different circles for different positions, skills and locations. Then, add people you follow to the appropriate circle. They'll get notified you've added them to a circle but they won't know which one. By using this feature you could create your own talent pools and stay in touch with previous candidates. For example, if you're offering some new internships, you could share that information with your 'college undergraduates' circle.
Build your company Google+ page
While you're posting job ads or sending recruiting emails, your potential candidates are also performing their own sourcing. Keeping that in mind, it's best to provide active social media pages with relevant content to attract more candidates. Start by creating your business page, setting up your account settings and then updating with regular posts about company news, new products and services and open job opportunities. Google+ allows you to upload images and videos to create an attractive page. Hugo Boss uses Google+ to promote its products. NASA shares great content in its Google+ page. And BBC News updates its followers with news updates.
Google+ mightn't be anyone's first option when it comes to thinking about new sourcing techniques. But before rejecting it, give it a shot. It could be a pleasant surprise. Besides, the fact that it's not the most popular social network among recruiters, makes it even more tempting. The less recruiting competition there is, the more likely you are to stand out from the crowd.
More resources for social recruiting: