How to recruit on YouTube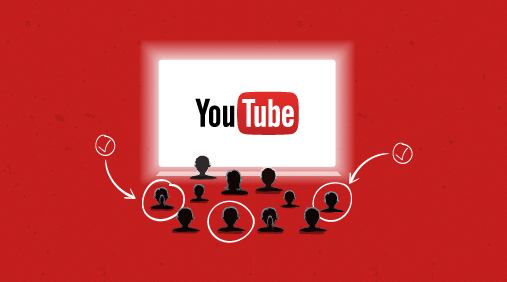 YouTube has more than one billion users who watch roughly one billion hours of video every day. For recruiters who want to expand their sourcing techniques, YouTube is a channel worth exploring.
Here's a guide to recruiting on YouTube:
How to get started with YouTube recruitment
First, create an account. Here's how:
Sign into YouTube.com. You'll be asked to provide your Google account or create a new one.
Verify your account by submitting your phone number.
With your account, you can watch and like YouTube videos and subscribe to members' channels. To upload your own videos and make playlists, you need to create a YouTube channel.
Here's how to create a YouTube channel for your business:
Go to your Channel Switcher and click "Create a new channel"

Screenshot via YouTube

You'll be prompted to create a Brand Account. Brand Accounts, unlike personal accounts, can have multiple managers. Fill out the name of your channel (e.g. CompanyName or CompanyName_ Careers) and verify your account. You'll be asked to provide a phone number.
You can then add or change your channel managers.
You are now ready to start creating content to attract potential candidates on YouTube.
How to build your employer brand on YouTube
Showcase your work life
Capture a day in the life of employees to help candidates picture themselves on your team. Offer an inside look: produce a video office tour, show viewers what kind of technology your teams use and mention the perks you offer.
Dropbox illustrates its company culture and employee benefits through this puppet-themed video:
Use employee testimonials
Give employees a voice in your YouTube videos. Candidates want to hear from them first hand about what working at your company is like.
Starbucks asked employees who work in various positions to share what they like about their jobs:
Be imaginative
Your employer brand is your company's reputation. Use YouTube to create recruitment videos to show off your company's personality.
Shopify does this well. It aims to entertain viewers in this video about unusual hiring criteria:
How to improve candidate experience with YouTube
Describe your recruiting process
YouTube videos can help you explain your recruiting process step-by-step. Let candidates know what to expect when they apply for open roles at your company.
Deloitte created a video that describes its application process. It also offers candidates resume and interview tips:
Promote one or more job openings
Complement job descriptions with videos that explain what each role entails. You can add YouTube links or embed videos in your job ads.
Here's how P&G employees describe the role of the Assistant Brand Manager:
Explain your company values
Improve candidate experience and reduce time-to-fill by being transparent about what you value in employees. Emphasize the qualities that make your company and its employees unique.
Pinterest uses this video to explain its mission and describe its diverse groups of employees:
How to find potential hires using YouTube
Source candidates on YouTube
In addition to uploading your own recruitment videos, you can use YouTube to source candidates for creative roles. Designers, photographers and videographers use YouTube to upload portfolios and video tutorials. These work samples can help you screen passive candidates.
Your filtering options may be limited (e.g. you can't search by location with YouTube's search function), but most professionals include their contact details and links to social media pages in their YouTube accounts.
Also, look for relevant YouTube channels to watch potential candidates' full video libraries. Here are the first results that show up when searching for Logo Designer channels: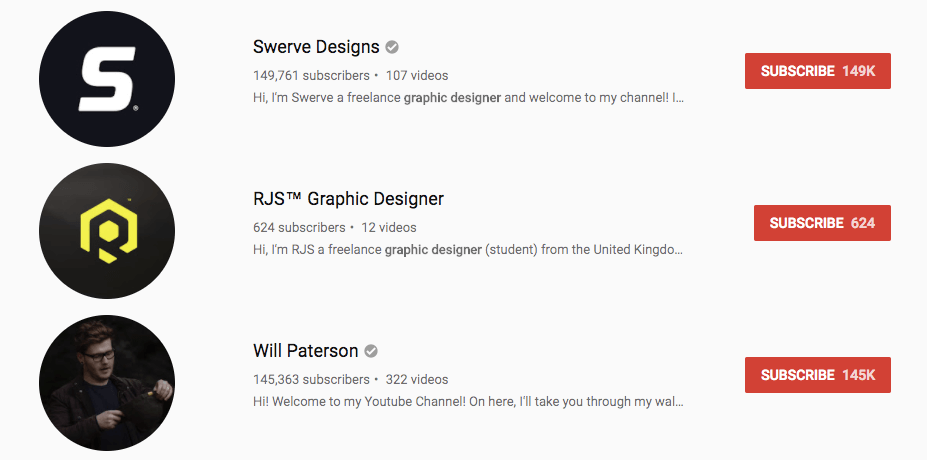 Invite applicants to submit videos
When you're hiring for creative or sales roles, prompt candidates to submit video applications using YouTube. By doing so, you'll be able to:
Test their presentation skills.
Learn more about their qualifications and background.
Understand why they'd like to work with your company.
Busabout, a travel company, invited candidates who wanted to work as Video Producers to pitch their skills through a short video. Here's an application they received:
Attract your audience
Create videos that speak to specific candidate groups. For example, a video that describes how your engineering team works or what you're looking for in salespeople will resonate with potential applicants. Upload each video to your careers page and relevant online communities (e.g. Facebook groups for engineers.) Also, a YouTube live streaming session will help you promote your recruitment events in real time.
Slack aims to attract future interns with this video:
YouTube recruitment do's and don'ts
Here are a few suggestions to build an effective recruiting strategy on YouTube:
✗ Don't force content
Your videos and your employee testimonials should be as genuine as possible. Candidates want to get a realistic view of your company and can sense a staged performance.
✗ Don't create long videos
To hold your audience's attention, keep your videos short and sweet. One to four minutes is plenty of time to get your message across effectively.
✔ Do include links to your websites
At the end of your video, provide links to your careers page where potential candidates can apply for your open roles. Also, include links to your social media pages in the video's description.
✔ Do ask for professional help
If video-editing is not your expertise, consult professionals who can create engaging videos for your company. Alternatively, use YouTube Video Editor or editing software like VSDC and Lightworks to achieve better results.