Save time scheduling interviews with Workable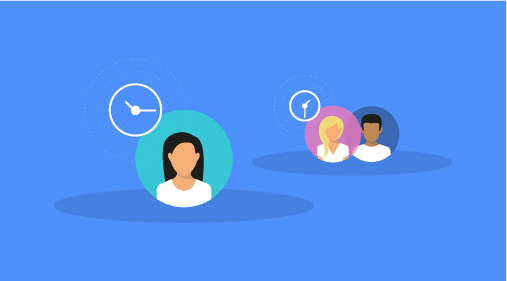 Scheduling interviews is often a daunting task for recruiters. They must find a time that works for everyone involved and keep track of all the email back-and-forth with candidates and hiring teams.
To relieve this burden and reduce time spent on admin, Workable helps you automate the better part of your interview scheduling process through:
Calendar integrations (Google Calendar and Office 365 Calendar).
Built-in customizable interview invitation templates to invite candidates to interviews.
A multi-part interview scheduling tool to split one interview into multiple parts with different agendas and interviewers.
The ability to send a self-scheduling link to candidates so they can book their own interview.
The Agenda, an interview calendar that lets you see your team's scheduled events at a glance.
Not using Workable yet? Request a demo to learn how you can optimize your interview process and hiring efforts with our all-in-one recruitment software.
Interview scheduling with Workable
Workable integrates with popular calendar providers Google and Office 365 Calendar to make your interview scheduling process easier. Through Workable, you can check hiring teams' availability, book rooms and send invitations to candidates, hiring teams and external attendees.
All you need to do is to turn on the calendar integration in your Workable account. Afterwards, you can view and use your calendar directly in Workable. This means you will be able to:
See your own company calendar and your colleagues' company calendars inside Workable.
Select dates and times for interviews (Workable warns you if hiring team members are busy at that time.)
Check room availability for onsite interviews and book a room.
Select one of your saved office locations (or add a new one), so Workable can include a map when sending your invitation to candidates.
When you send the invitation, the candidate and the hiring team will receive an email with a link to view the interview on their calendars. Plus, Workable automatically includes a link to an online event page. This page will show the candidate and the interviewer(s) details of the event. It also includes a map of the local area so that the candidate can generate directions and easily find your office: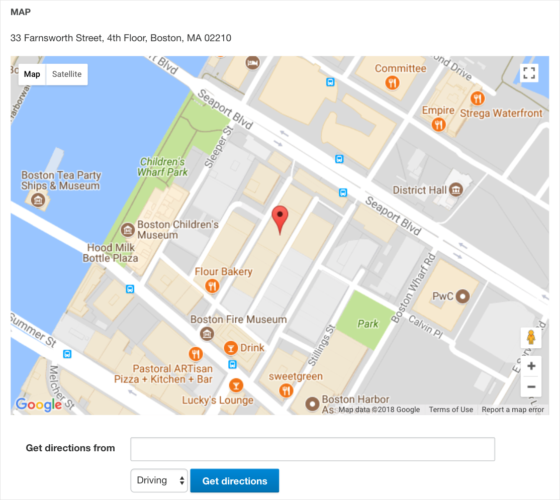 Candidates can schedule their interview on their own
This can save you a lot of time when scheduling many interviews with a lot of candidates. For example, it's useful during the initial stages of the hiring process. It's easy to include an editable self-scheduling link in your email to each candidate: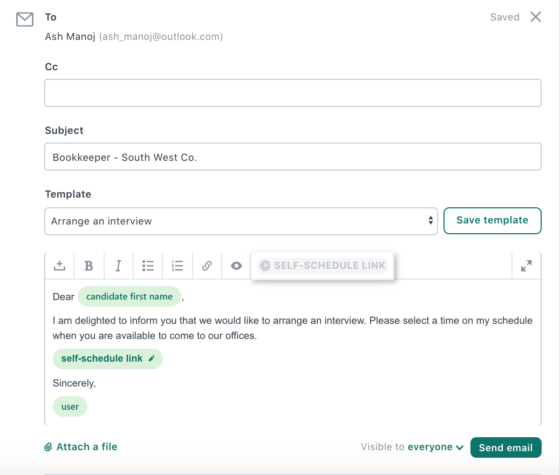 You can set the duration of the interview, the types of event (interview, call, etc.), the timeframe for the interview and more. You can also send the self-scheduling link on behalf of a coworker if you're arranging interviews for them by selecting their calendar from a list.
By clicking on this link, candidates will see a selection of available slots and any information you've set in Workable (like location) — Workable cross-references your calendar so the candidate can book a time when you're both available (the candidate can view scheduling options in their own timezone or in the interviewer's timezone). Once they do, an event is created automatically and both parties receive a calendar invite.
How to schedule multiple interviews at once
Imagine a candidate needs to pass through three or four interviews with different team members as part of your hiring process. It's a better experience for the candidate to schedule all the interviews on a single day. It's also more efficient for the hiring team—they'll provide and receive faster feedback. This will speed up collaboration, and avoid delays of days (or weeks) until everyone has interviewed the candidate.
But how do you streamline the interview scheduling process with more than one person or interview panel? Checking everyone's calendars to find times that work is no easy feat. And that's not the only hard part. You could schedule each interview separately, which is both time-consuming and fills candidates' inbox with a barrage of calendar invitations. Or, to maintain your positive candidate experience, you could schedule an interview over several hours and invite all the interviewers… but they'll see their calendar block-booked for the entire meeting, even if each of them needs to be present for only part of it.
This is a dilemma that Workable's multi-part scheduling tool resolves. If you're in a PRO account, you'll be able to:
See everyone's real-time calendars side-by-side without leaving Workable.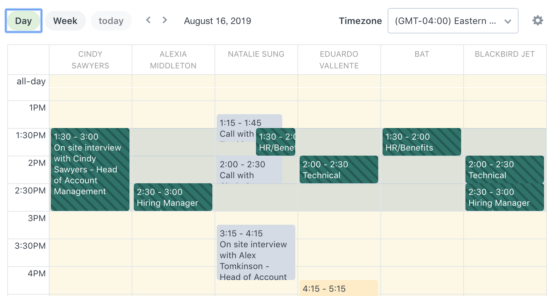 Split each interview into different parts with different interviewers and agendas.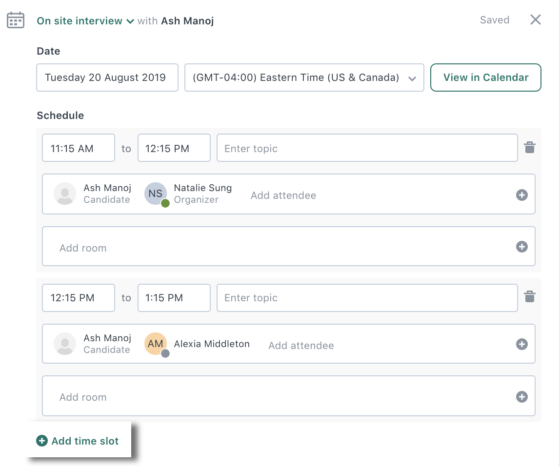 Send separate calendar invites to each interviewer and one comprehensive invite to the candidate.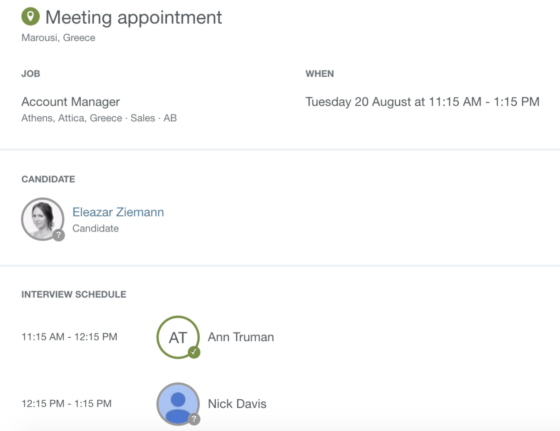 These functions will help you save time and achieve a better candidate experience.
Learn more: Best way to schedule an interview time with multiple candidates and interviewers
See scheduled interviews at a glance
After you've scheduled your interviews, Workable organizes them in your Agenda, accessible via desktop and mobile to organize your hiring on your desk and on the go.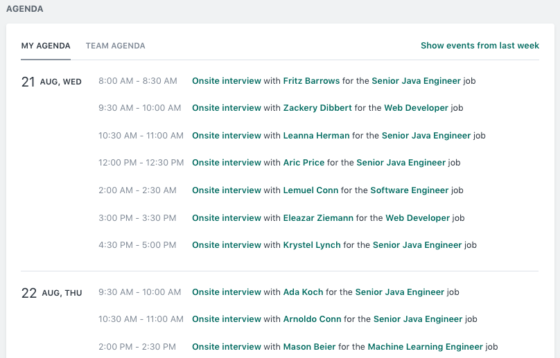 Along with an easy way to schedule interviews, Workable offers you a way to structure your interview process. You can do this by using interview scorecards, which help teams gather actionable, measurable feedback during the interview process.
Each hiring team member has access to a scorecard to add their evaluations and discuss candidate performance. Combined, Workable helps you both schedule interviews efficiently, assess candidates objectively and provide measurable interview feedback.