Top job sites for employers that won't cost you a penny
Top free job posting sites include Adzuna, Craigslist, Glassdoor, Workable job board, Google for Jobs, Indeed Free and others. These platforms offer various features to enhance visibility, target desired candidates, and facilitate the application process, making them valuable tools for employers.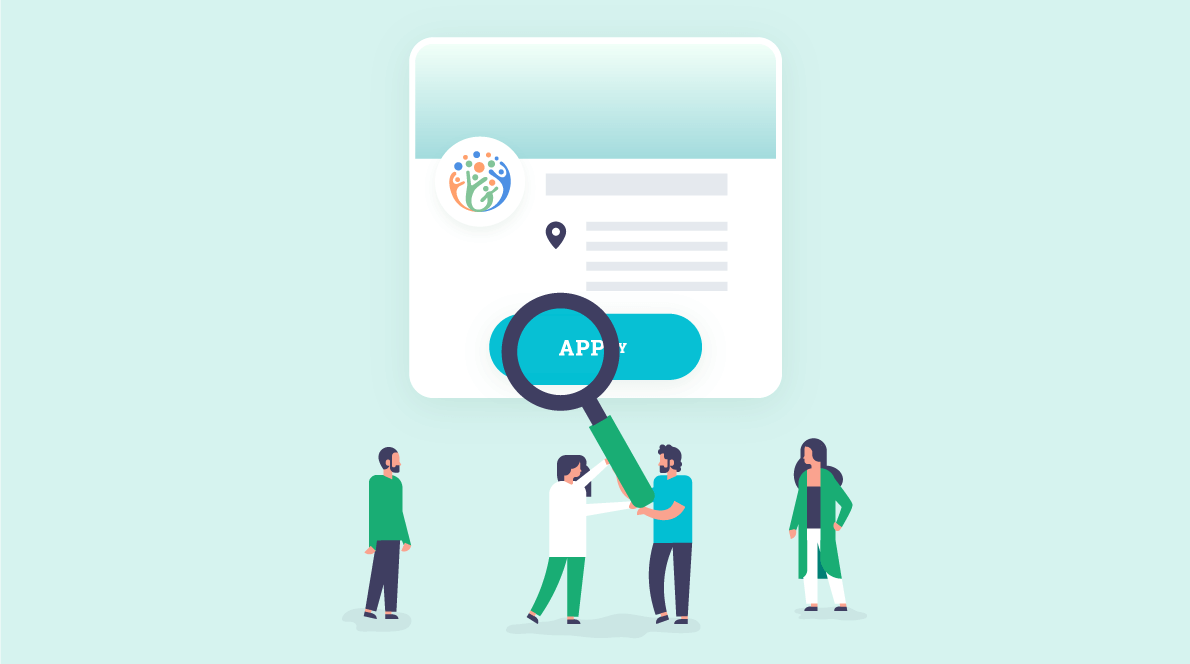 Job sites, especially when cheap or even free, are an essential part of a healthy recruiting strategy: getting a few good candidates for zero investment is a great deal. The secret is to write a great job description and choose the right places to get it live.
So where can you post job openings without paying for a thing? Here are the top job sites for employers that don't come with a price tag, plus a short FAQ at the end to help you better build your job posting strategies:
Adzuna
Adzuna started in the UK and has become one of the most popular global job boards visited by millions of candidates every month. You can post one job as a trial in this platform. Also, check out Adzuna's local branches to target candidates in your location.
Craigslist
Craigslist is a US-based classified ads site where you can also advertise your jobs. If you want to post jobs for free on Craigslist, be sure to check if there are fees in your area since Craigslist charges employers in some locations (e.g. San Francisco).
Glassdoor
Glassdoor offers a seven-day trial where you can post your jobs. To fully benefit from Glassdoor services, start by creating a free employer account; you can upgrade to premium later for better features.
Google for Jobs
Google for Jobs can give a significant boost to your job ads. As one of Google's enhanced search features, Google for Jobs gathers job postings from job sites and careers pages and shows them in Google Search. Here's how to encourage this tool to pick up your job ads.
Indeed Free
Indeed is so popular you might wonder: is it free to post a job on Indeed? Yes, you can get good candidates via Indeed Free. If you need more talent later, buy a sponsored posting to increase the visibility of your job advert. If you're wondering how to post a job on Indeed for free, see our complete tutorial.
Indeed Organic
This is Indeed's search engine at work: it searches for job ads that meet certain criteria and pulls them automatically from your careers page or other job sites. To benefit from this feature, make sure you write transparent and attractive job descriptions.
With Workable, you can post to 18+ job boards (including Monster, Glassdoor, CareerBuilder and more) with a single submission. Try it free.
Jobcase
On Jobcase, you can advertise jobs for hourly workers. If you're a hiring manager, you can go right ahead and post a job ad without it eating into your budget at all, while external recruiters and agencies must choose a paid plan. This job site is also part of a network that includes JobTree and Craigslist.
Jora
Jora is a job aggregator with a global presence, where you can post jobs gratis. Jora also partners with other platforms in different areas, such as SEEK in Australia and New Zealand and JobStreet in Asia.
PostJobFree
You can use Florida-founded PostJobFree as well. This job site also has premium services to help you find more candidates (for example, by promoting your job ad on other job boards).
SimplyHired
SimplyHired recently became part of Indeed's parent company, Recruit Holdings, and remains one of the most popular free job posting boards and search engines. As an employer, you can post jobs there without cost and take advantage of SimplyHired's network of more than 100 job boards.
Workable job board
Our very own job board shows any job ad published using our system. It doesn't cost a thing, it's global and it helps you expand your advertising reach while candidates enjoy the ease of applying through Workable.
ZipRecruiter
ZipRecruiter offers one job slot with a 5-day trial free of charge. If you've attracted enough good candidates before the end of the trial period, you can cancel the job posting. Or, you can select a paid plan to keep your job posting published and get even more qualified candidates.
Using any of these sites will help you reach out to your candidates (and maybe your future hires). To enhance your job posting strategies, check out our most updated list of specialized job boards, local job boards and premium sites that complements this list.
If you have more questions about job posting, check out our short FAQ:
How do you post a job on Indeed?
If you're ready to use a job posting on Indeed, go to Indeed's page for employers, and click the "post job" button. You can then log in to Indeed or create a free employer account if you don't have one yet. From there, the job posting process is fairly straightforward – see our tutorial for the next steps. Note that Indeed automatically generates company pages when pulling job ads from other job boards or careers pages. Check if there is one for your company and claim it to add more information or graphics.
Is ZipRecruiter free to post jobs?
As we mentioned above, ZipRecruiter lets you post a job in the free trial. ZipRecruiter is also free if you're posting your jobs via Workable's talent acquisition software. Premium ZipRecruiter is also available via Workable if you want to promote your jobs to ZipRecruiter's associate job sites, too, with one submission.
Can you post jobs on Facebook?
There are multiple ways to post and promote your job ads on Facebook. You can post an open role on your Facebook page as a status update or share it in a relevant group. You can turn any Facebook post into a sponsored post to target your job ad to a specific audience – just click the "Boost Post" button when creating the update. You can also use the Job Ads tab on your company's Facebook page to display job openings that are already published. See more about how to post and boost your Facebook job ad in our complete tutorial.
Are there any job posting sites without registration?
There probably are; for example, some local classified ads sites may let you post jobs without creating an account. But that's usually not a good sign about the quality of the site. Registration or some sort of verification is vital to enable a site to filter out scams or ads that don't meet basic job posting requirements. This earns more trust from candidates and ensures legit employers will compete only with other legit employers. So don't be afraid to create an account with job boards. It'll take you a few minutes, but it's time well invested as it benefits everyone in the end.
Want more?
Frequently asked questions
What website do recruiters use the most?

One of the most popular recruiting tools these days is LinkedIn because of its ease of use. LinkedIn makes it easy for recruiters, who usually have a Recruiter account, to search for candidates based on their work history, job title, or college.
How do you recruit people online?

Many recruiters Run a Creative Ad Campaign targeted at employees & potential recruits on various job posting sites to attract the right candidates. When posting on a job site, be sure to clearly describe the position that you are hiring for, and reference your company culture to build trust with potential candidates.
What does a great job posting look like?

A great job posting paints a quick picture of the job, with the most essential details, and includes your company website. If the position sounds interesting, candidates will want to learn more about your company and its culture on your website or job landing page.