How to find employees for free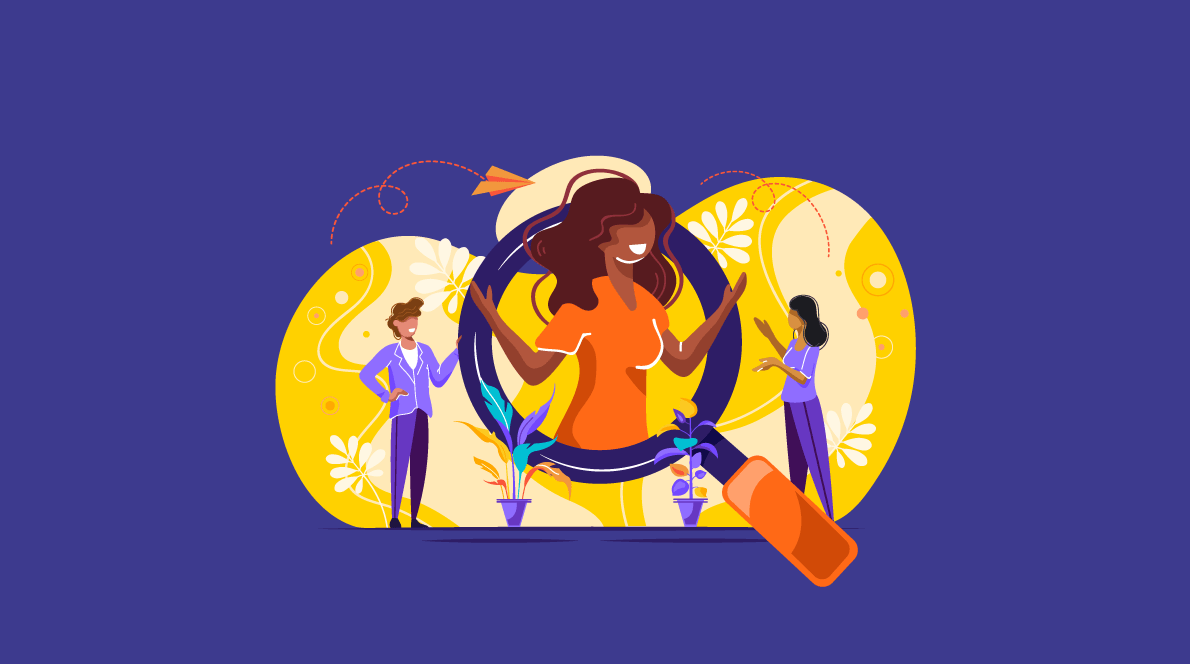 Getting your next great hire without spending a thing? That's the dream. Unfortunately, you can't build your entire recruitment process with zero budget, especially if you're scaling fast. There are, though, some hiring strategies that will bring you closer to qualified candidates without too much pain in your pocketbook.
With new HR tools and modern sourcing techniques emerging in the recruiting landscape, it's common to overlook the good ol' practices. But this doesn't mean the traditional methods are less effective. Here, we explore how to save money in your overall recruitment budget.
6 ways to find employees for free:
1. Use free job boards
"Free" usually sounds too good to be true. But that's not the case when it comes to job boards. Some of the most popular sites among job seekers, including Indeed and Glassdoor, let you advertise your jobs for free. All you have to do is write a job ad to describe the role and post it on one or more free job posting sites. Next thing you know, the first resumes will start showing up in your inbox.
Wondering what's the best website to hire employees? We curated a list with some of the best free job boards to advertise your open roles. You can also check our guides on how to find employees on Craigslist and how to find employees on Indeed.
Tip: If you've tried free job posting sites but you don't get enough qualified candidates, or if you get too many non-qualified applications, don't be too quick to dismiss those job sites. Instead, experiment with your job ad: write a more descriptive job title, add important responsibilities and must-have requirements and include a few benefits that you offer that will capture candidates' eyes. Here are a few ideas on how to write an effective job ad, and consider building your job ad to address the candidate's hierarchy of needs.
2. Advertise on social media
Social media can work just like free job boards; share your current job openings and reach out to lots of potential candidates. You can start with LinkedIn; being a professional social network, it's where people expect to learn about job opportunities. Post your open roles on your LinkedIn page and ask your coworkers to share the job with their network, as well.
Besides using LinkedIn to find employees, you could also try on Facebook and Twitter. Facebook has job-related groups based on professional interests and fields, while on Twitter you can use relevant hashtags to target candidates with the expertise or in the location you're looking for.
If you're not sure about the best way to share your job openings on social media, start with these handy templates for job posts on LinkedIn, Facebook and Twitter.
Tip: When you're sharing your job ads on social media, it might feel like you're casting a wide net. There are ways, though, to narrow down your outreach for free. Let's say you're hiring for a UX Designer in Boston. On Facebook, you can join design-related professional groups and on Twitter, you can advertise your job using targeted hashtags such as #designerjobs, #uxjobs and #bostonjobs. In our guides, you can learn more hiring tips on how to find employees on Facebook and on Twitter.
3. Design SEO-friendly job ads and careers pages
It's one thing to put the word out there that you're hiring and another to actually get those job seekers to apply for your open roles. You may be advertising your jobs on numerous job boards and social networks, but how do you attract good employees, particularly in fields where the competition for top talent is fierce?
You need to make sure that your job ads stand out – and you can do that if they're optimized for search engines. Luckily, you don't have to be an SEO expert to do that. Here are some basic rules to keep in mind:
Use a regular job title. Candidates are not searching for "sales guru" or "java wizard" positions. Instead, they're looking for roles such as sales manager or web developer.
Make your text easy to read. Big chunks of text are off-putting, particularly for candidates who use their mobile to search for job openings. Use bulleted lists to break down your content and use titles (e.g. "Job duties" and "Benefits") for different sections.
Include relevant keywords. You don't have to (and shouldn't) make excessive use of jargon, but candidates are more likely to find your job ad if you mention job-related duties, skills and tools. In other words, a generic text that could apply to almost any role won't do any good in attracting the right candidates.
Add images and videos. The more visually appealing your job ad is, the more you increase its searchability. The same goes for your careers page where you can include pictures of your offices and videos with your teams.
To help you find employees online, we've created a list of 700+ job description templates that are already optimized for search engines and we've picked our favorite job ads that you can use as an inspiration.
Tip: It's a good idea to have actual job seekers and some of your coworkers review your job ads. Do the ads make sense? Are they attractive enough? What additional information is needed to help the candidate decide whether to apply or not? Answers to these questions and adjustments to your job ads will make finding employees a bit easier.
4. Ask for referrals
Have you ever thought about how much money you spend to advertise jobs to people you already know? Even if you don't know them personally, someone from your company might. They could be former colleagues, they might have met your coworkers at a conference, or they could be in a current employee's personal network.
So why not be proactive and ask your coworkers to recommend potential good fits for your open roles? Employee referrals are one of the best ways to find employees for free; not only you'll cut down on advertising costs and time invested in screening calls, but you'll also speed up the hiring process as you'll be able to move those qualified referred candidates forward in your recruiting pipeline.
Tip: If you're not satisfied with the quantity or the quality of referrals you're getting from your coworkers, consider adding a playful touch or incentivizing the process. Run an internal competition to encourage employees to refer more candidates or offer a bonus to those who refer people who get hired and stay with the company. Remember: the reward doesn't have to be cash. For example, you can give employees who make successful referrals two extra days off or free tickets to an event.
5. Build candidate databases
No matter how well you've built your recruitment process and how well you've organized each step, there might be a time when a hiring manager or your CEO says; "I need employees now." And when this moment comes, you won't have the "luxury" to follow the process as it is. You'll need to come up with a way to find qualified employees fast.
When the time is tight, it's worth taking a look at past candidates that you've already interviewed and evaluated. Perhaps there are some good candidates that you rejected because there was a stronger candidate at that time. Or, you turned them down because you found that they would be more suitable in a different position but you didn't have an open role in that field.
Re-considering past candidates means that you can skip those time-consuming first hiring steps (publishing a job ad, screening resumes, contacting applicants) and go straight to reaching out to them to learn if they'd be interested in your open position. This is a huge timesaver – and also a good solution if you're trying (or have to) to decrease your recruiting budget.
Tip: Searching through past applications could actually prove more time-consuming, unless you have a system in place. An internal candidate database will help you keep candidate information organized (e.g. you can maintain a shortlist of people who applied and were interviewed for X role but where disqualified before the final interview.) You shouldn't only store their resumes and contact details, though; take a note of all things that will help you remember them, such as post-interview feedback and any assignments they completed as part of the hiring process. That's why it's important to always end things on a positive tone when turning candidates down. This way, they're more likely to consider a new job opportunity at your company in the future.
For European candidates, please refer to the guide on collecting and storing candidate information as per the General Data Protection Regulation (GDPR).
6. Attend job fairs or host career days
OK, this might not be 100% free, but it's still a relatively inexpensive method to find employees during high-volume hiring. In one day or even a matter of hours, you can contact – and actually pre-screen – dozens or even hundreds of potential candidates.
Keep an eye out for local job fairs and annual career events; these are the best places to recruit employees, especially in retail, hospitality and other sectors notorious for high turnover. You can also attend events that are targeted to underrepresented groups of candidates, such as women, immigrants or people with disabilities, to increase diversity in your teams. Make sure you arrive with material – for instance, business cards, fillable forms on your laptop, etc. – that will help job seekers remember your company and interview questions that will help you quickly screen potential candidates.
Tip: Consider hosting your own recruitment event: an open day where potential candidates can visit your workplace, chat with your team members and learn about your job opportunities. This will increase the chances of finding the right employees, as you'll get the chance to showcase your company culture and, eventually, attract candidates who will enjoy working there. An added bonus is that team members can share impressions from their own interactions with candidates.
Unfortunately, there aren't any secret recruiting recipes that will guarantee that you'll find employees for free. To create an effective and consistent hiring process, you'll probably need to purchase premium job postings, use a sourcing tool or buy recruitment software at some point.
And when you reach this point, make sure your purchasing decision benefits your overall strategy. In other words, don't pay to advertise on job boards that traditionally don't bring you qualified candidates; your audience is not there and you're wasting important resources. Instead, use this money to acquire tools that will automate parts of the process (e.g. organizing applications or scheduling interviews) so that you have more time to search for potential candidates in new places. This way, you're investing rather than paying, and you'll reap the long-term benefits of that investment you've just made.
Frequently asked questions
How do employers find employees?
Most employers post job listings on a job search engine site such as Indeed, in addition to several online and offline job boards. There are many other ways to find employees, such as advertising at a career fair, scouting students at a university, or having current employees help in the recruitment process.
How can recruiters find candidates to interview for free?
The best thing you can do is to be where job seekers are, and online job sites are some of the first places people begin their job search. Many popular job sites offer free options that are perfect for small businesses, and premium features can give you more reach and let you search through resume databases.
What are employees looking for in a company?
Examples include career development opportunities, competitive pay, work/life balance initiatives, and company stability. Aim to promote these attributes through your website, public relations, advertising, and word of mouth, so that prospective talent can see the value in joining your company.