How to build a passive talent pipeline – Talent pipeline management
Building a passive talent pipeline starts with employer branding and getting buy-in from stakeholders. Then, use effective sourcing techniques to find and assess candidates. Finally, engage candidates honestly and respectfully, focusing on their career aspirations and letting them determine the mode of communication.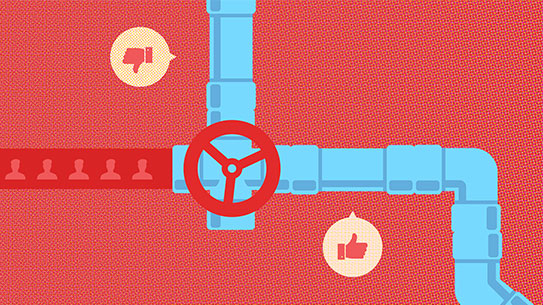 What is talent pipeline? A talent pipeline is a group of passive candidates you've engaged who can fill future roles in your company. Building a talent pipeline has one great benefit: it saves you time you'd spend on sourcing candidates, decreasing your overall time-to-hire.
Here's how to build your talent pipeline strategies and foster relationships with passive candidates:
3 Steps of building a talent pipeline
Step 1: Plan ahead
Planning is an important part of your talent pipeline strategy. Here are a few steps to include in this phase:
Step 2: Find passive candidates
Qualified candidates are everywhere, from social media to your internal talent database. Here are some effective sourcing techniques to find and assess candidates for your pipeline:
Sourcing technique
How to get the most value
Run Boolean searches

Target your Google search strings using multiple criteria (e.g. skills, projects, location.)
Study results and continuously refine your searches.

Meet candidates in-person during events (e.g. product events, seminars, conference booths)

Host your own events to enhance your employer brand and attract talented people.
Use sites like Meetup to keep track of relevant events.
Use social media to promote events.

Use social media recruiting

Follow relevant hashtags on Twitter (e.g. #PyCon for developers), Facebook groups, forums or people who are well-known in their field.
Engage passive candidates over time through discussions and mutual interests.

Sourcing tools

Use tools like People Search, a Chrome extension. People Search works in tandem with social media sites. Find any candidate profile on Facebook, Twitter, GitHub, Dribbble and Behance and activate the extension. People Search will build complete profiles, often including an email address, resume and other social networks in which your prospect is active.
Analyze the information you gather to understand your candidates' goals and motivations.

Peruse portfolio sites (e.g. Behance and Dribbble)

Comment on a candidate's work to begin a discussion.
Use Boolean strings on Google to scour these sites for profiles that match your criteria.

Search through your Applicant Tracking System (ATS)

Look for referred candidates, former employees, interns and candidates who reached the final stages of previous hiring processes.
Use your ATS's 'snooze' button to remember qualified candidates.
Tag candidates using hashtags to organize your pipelines in a way that works for you.

Get referrals

Communicate your referral program to your employees and find creative ways to drive more referrals.
Craft effective messages asking for referrals and acknowledge those who refer great candidates often.
Once you've engaged a passive candidate in your pipeline, ask them to refer other candidates, if they aren't available themselves.
(To source EU candidates, please refer to guidance on using social media for recruiting and collecting candidate information as per the General Data Protection Regulation, or GDPR.)
Step 3: Engage candidates
Sourcing candidates for positions that aren't open yet is tricky. Here are some tips to address this challenge and engage qualified candidates:
Be honest. In your first contact, let candidates know that you don't have an immediate opening, but you're likely to be hiring soon. Say that your company is always looking for talented people and you'd like a few minutes of their time to discuss. Customize a template to send an effective first email.
Respect their time. Ensure candidates are the ones to drive your communication. Ask them what medium they'd prefer to communicate by (e.g. phone, email or Skype.) Also, ask them what they are currently working on. If they're in the middle of a big project, let them defer your discussion for when they are more flexible.
Show genuine interest. Focus your conversations on candidates' career aspirations. Use People Search to do some research beforehand so you can better navigate these discussions. Explore their motivations (e.g. ask what they like about their current role) and encourage them to ask you about your company. This will help you determine whether they would be a good fit. It will also help you personalize your pitch to them by addressing their long-term goals.
Let candidates determine how they want to stay in touch. Discuss what the candidate would prefer. Ideas include scheduling regular check-ins, inviting them to events or sharing good content with them. Invite them to reach out to you anytime. Ultimately, let the candidate stay connected with you in a way they feel comfortable with.
Frequently asked questions
What is a hiring pipeline?

A hiring pipeline is the overview of stages that each candidate follows. It extends from application through to offer or rejection. It covers all of the different stages of the hiring process for each vacancy.
What is a healthy talent pipeline?

A pipeline necessitates continual grooming and cultivating of top talent from both inside and outside your organization. Thus, a healthy talent pipeline ensures that you have strong relationships with candidates who can either fill a current organizational need or a future one.
What is the purpose of a talent pipeline?

Talent pipelines give organizations consistent access to qualified streams of candidates. Put simply, they deliver qualified candidates into either talent pools or talent communities. Pipelining talent is an effective way to make faster, better hires for your organization.