How to source candidates on job boards and resume databases
Many smart-thinking and proactive recruiters search resumes online – because many candidates don't know you exist, and consequently, don't know you're hiring. Here are the best tips on how to get resumes from job portals as an effective candidate sourcing strategy.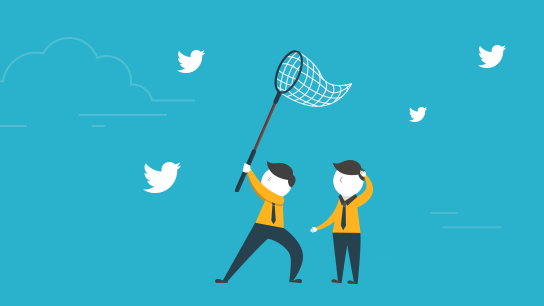 Employers use job boards to advertise their job openings and encourage candidates to submit their resumes. They're two-way streets, though. Recruiters can actively source candidates from job portals for their next great hire.
Why source candidates on job portals?
Job boards offer huge candidate pools. Job portals are not just a place where employers post their job vacancies. Candidates upload their resumes so that recruiters can easily find them. A resume database works well for people who aren't actively looking for a job but who are open to new opportunities.
Reduce screening time. When recruiters post a job ad, they get the chance to determine requirements and exclusion factors. This way, only matching profiles reach their inbox. Instead of looking through piles of resumes to discover qualified candidates, recruiters evaluate resumes that meet their minimum requirements.
Meet job seekers half-way. Job boards offer candidates and recruiters the same opportunities to find each other. Recruiters receive qualified resumes and candidates get notified about job openings that match their preferences. Automatic notifications make the resume search easier, for everybody.
Let recruiters focus on their desired audience. Every job board has a different niche – based on location, industry, experience level, etc. Recruiters can strategically choose specialized, boutique job boards to bring them closer to the people they want to hire.
How to source candidates on job boards
Search resumes online
Although their traditional role is to post job ads, job boards also serve as resume databases by encouraging candidates to upload their resumes. Instead of (or, in addition to) posting a job opening and waiting for incoming resumes, you could search through the portal's database to find matching candidates. Set specific criteria to narrow down your resume search: by location, skills, education level and experience.
Some of the biggest job boards, like Indeed and Nexxt (Beyond) use niche technology to provide employers with qualified resumes. More than that, they allow recruiters to search resumes online using multiple filters to instantly find candidates, without posting a job ad. You could also set up an email alert or sync with your ATS to get notifications for matching profiles.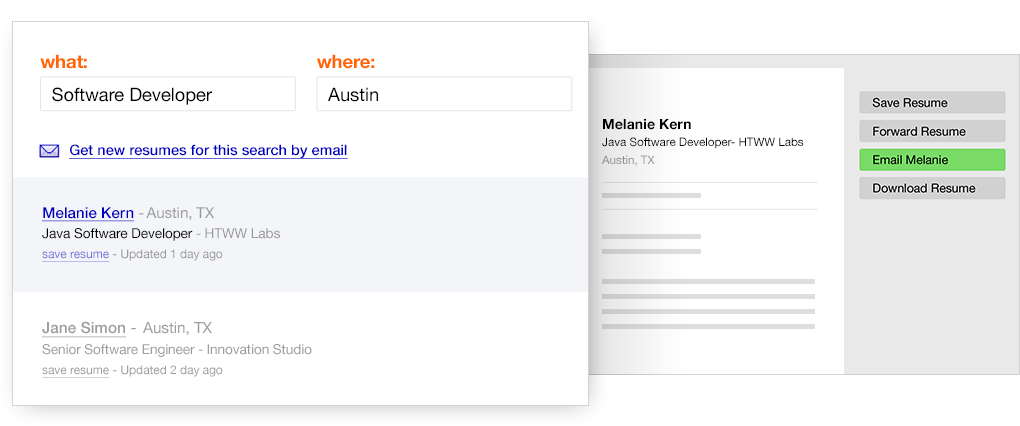 Use sourcing tools
Many sites build sourcing-specific tools for recruiters. Monster's Talentbin is a large resume database where you could choose from millions of profiles for each position. Along the same lines, CareerBuilder's resume database uses boolean logic to provide accurate results that decrease your search time.
Find relevant job portals for your role
To minimize time spent sourcing candidates through job portals, you need to look in the right places. We work remotely brings remote workers and employers (from all kinds of industries) closer together, whereas Mogul is the place to attract more women for tech roles. If you're offering paid internships, check out Way Up. You might find local job portals useful when you want to search in a limited geographical area. For Greek candidates, you should check out Skywalker, in Ireland, use IrishJobs. Job seekers in Australia prefer Seek and Cadremploi publishes job opportunities in France. It's best to research and test different portals, according to your specific needs. You should experiment and track your results to identify those sources that bring the most qualified candidates.
Consider non-traditional job boards
Many sites serve as a de-facto job board, without being designed as one. Their advantage is that they gather people interested in a specific area and allow recruiters to post their job openings and look through resumes. This is very useful to source candidates with a specific skill set. For example, Dribbble and Behance are the most common places for designers not only to hang out, but also to upload their resumes and share their work. Github and StackOverflow have created job portals where recruiters can get in touch with developers. LinkedIn also falls in the same category, as a professional social network where employers post their job ads and connect with potential candidates.
Put your company on the map
Effective sourcing also means that candidates can easily find companies that are hiring. Job portals offer spaces for advertising: they usually put special banners for companies with current openings. In addition, they highlight job postings from premium accounts. On Glassdoor, candidates find both job ads and information about companies they consider applying to. You should aim to promote your company through Glassdoor to boost your employer brand. Eventually, you'll encourage more candidates to consider your job opportunities.
See how you can post to Multiple job boards with ease.
List of job boards for sourcing candidates:
There is a large pool of job boards to post your vacancies and search for candidates. What works for you is a matter of what you're looking for. Also, keep each site's fee policy in mind. There are free and paid job boards (with premium job posts and featured ads.) Some websites also offer a pay per applicant option, meaning you're only charged when you receive an application. Most job boards require a subscription to give you full access to their resume database. Here's a list of the most popular:
| | |
| --- | --- |
| Best free job boards | |
| Paid job boards | |
How to improve your presence on job boards
Choose the right keywords. Keep in mind that job seekers mightn't search in every job board you're posting on. Sometimes, it's easier for them to just Google the role they're interested in. Use keywords that people are more likely to search for: A 'sales superstar' may sound exciting, but it won't appear in a job seeker's results for 'sales executive' or 'sales associate.'
Craft engaging job ads. Let's say that people who had previously subscribed to a job portal receive an email about a new job opening, but aren't looking for a new job anymore. What would make them consider your opportunity? An attractive and informative job ad will. Even if they're not interested in a new job anymore, they may share your job ad with other strong candidates.
Keep your information up-to-date. You don't want to mislead your candidates into thinking you have job vacancies when you actually don't. It's best to create an impact with a new job ad for each new job opportunity at your company. To help build your pipeline, craft a 'future opportunities' job ad to encourage people to send in their resumes. You could also include what type of roles you're usually hiring for and general characteristics you want your team members to share.
Download our complete sourcing guide to discover more sourcing methods.
Frequently asked questions
How do most recruiters search for resumes?

Whether they work for an agency or a company, most recruiters use a combination of these techniques to find candidates: Job boards and career sites, using LinkedIn, and engaging with candidates at recruitment events.
Do recruiters read resumes?

Yes, some recruiters will read a resume but not until further down the process than it used to be. Many recruiters will use online and offline talent pools that they may curate themselves or through sites such as LinkedIn and then ask for the resume as a formality or to provide more specific information.
How are resumes screened?

Resume screening is the process of identifying if a candidate qualifies for a job by matching the requirements of the role with the information on their resumes, such as education, skills, certifications, experience, and achievements.