How to recruit on Glassdoor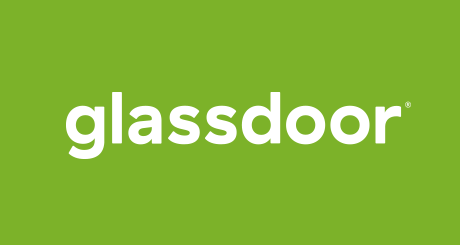 When you're hiring, growing your reputation as a great employer is one of the most effective ways to attract better candidates. Whether or not you're actively maintaining it, you already have an employer brand. To find out what that is, most specifically what makes you attractive to candidates and what makes you different from your competitors, you need to talk to your employees.
Building an employment brand also involves scoping out your competitors: finding out how their brands are performing and where they're investing their recruitment efforts. In the end, you'll take all this feedback, develop a brand that resonates with the people you want to attract, and roll it out through your recruitment materials, like your career page, your job descriptions and everything else you use to attract prospective hires. Do it right and you'll see more awareness and positive sentiment about your company and more applicants for your jobs.
Glassdoor, the fastest growing career community online, started as a place for employees to share feedback about employers. Glassdoor has since surpassed employers as the most trustworthy place to get information about what it's really like to work for a certain company. Now, it boasts 24m members and 300,000 companies in 190 countries. It's a smart place for employers to build their brands, gather competitive intelligence and source more candidates.
Building your employment brand on Glassdoor
The most driven candidates (your "purple squirrels", likely) are motivated by more than just a paycheck. They'll do their homework to get a glimpse of your workplace culture, work-life balance and career development opportunities. More than half of all candidates look at word-of-mouth reviews before making the decision to apply for a job. And, half of all jobseekers use Glassdoor to research reviews, salary information, benefits and interview questions.
To attract these candidates when you recruit on Glassdoor, you'll need a few things:
An employee value proposition (EVP). In other words, what employees get out of working at your company. Start collecting feedback from your team. What makes people want to work at your company? What motivates them to do well? How would they describe your company to a friend?
An employer profile. They're free and easy to set up. Use your EVP to figure out which content will resonate most with your candidates. Add status updates, benefits and images.
Reviews. Request reviews from your employees, and when they come in, respond promptly. Be sure to address specific comments and amplify positive sentiments.
Related: Innovative recruiting tools and techniques for modern HR teams
Benchmarking against competitors
How are your competitors' talent brands performing and how does your company measure up? What does their hiring process look like? What does your talent pool look like? Before you recruit on Glassdoor, use their data to gather "competitive intelligence." Here are some tips for getting started.
Try a talent brand audit. Even if you haven't amassed a stockpile of data about your own company, you can learn a lot about the respective reputations of other employers. Helpful metrics include CEO approval ratings, employees' perspectives on the business outlook and whether or not employees would recommend this company to a friend.
Compare your hiring process. Where are your competitors investing their recruiting efforts? Campus recruiting? Staffing agency? Referrals? How long does the process take? Who is involved in job interviews? This information can be accessed for free, by clicking on the "Interviews" tab on Glassdoor's employer profiles.

Dig into demographics. As you recruit on Glassdoor, you can take a look at the demographics of the people visiting your page, and compare them to the visitors of your competitors for free. Use this data to identify your target audience and adjust your recruitment strategy accordingly.
Promoting your jobs
With this legwork done you should now have a lively and up-to-date employer profile. You have glowing employee reviews, an equally sunny reputation word cloud and are ready to recruit on Glassdoor. Sounds like a good time to advertise. Here are Glassdoor's paid advertising options.
Job advertising. Use these to promote your jobs on Glassdoor's Job Search page, both web and mobile versions. Your jobs will also be promoted in weekly job alert emails and on partner sites such as CNN Money and Fortune.
Display ads. Catch the candidates you're looking for while they're checking out your competitors. These ads will promote your company on your competitors' employer profiles.
Enhanced company profile. Get more ownership of your talent brand by adding jobs, photos, videos and social feeds (Twitter and Facebook) to your employer profile. Your enhanced profile also comes with a "Why Work For Us" section, where you can highlight specific teams, projects and HR initiatives such as a diversity and inclusion program.
Related: How to post a job on Glassdoor
Job ads on Glassdoor, based on their data, deliver higher quality applicants at a lower cost-per-hire than traditional job boards. Glassdoor also integrates with your hiring software of choice, making it easier to track where candidates come from and streamline communication throughout the hiring process.