When to hire a recruiting agency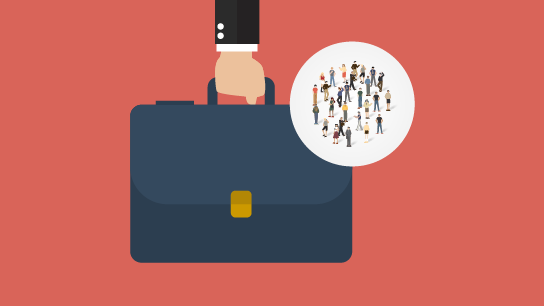 Recruitment agencies save your company time and effort by sourcing and shortlisting candidates for your open roles.
Why you should use a recruitment agency:
There are many benefits of using a recruitment agency, especially when you:
Have short-term hiring needs. A recruiting firm finds employees fast, since they have a network of candidates with whom they have built relationships. Staffing firms, which hire candidates as employees and then assign them to clients on a temporary basis, may be useful in this case.
Want to enhance your pipeline for a role. A recruiting agency helps you fill your pipeline with qualified candidates, allowing hiring managers to make more informed decisions.
Are hiring for a specialized or executive role. If your internal recruiters have never hired for specialized roles before, they may have to dedicate a lot of time to learn how. A recruiting agency brings in knowledge of specialized skills, niche job boards and unique sourcing methods. You could pay a recruiting firm their fee upfront (retained fee) so they prioritize your account.
In these cases, recruiting firms make your hiring more efficient by undertaking the initial phases of the hiring process (including resume screening, phone screens and first interviews.)
Some companies may see agencies as a substitute for internal recruiters. For example, small companies may outsource their entire hiring function, as they prioritize building other departments instead of their recruiting team. Other businesses that hire only occasionally may downsize their internal team to reduce employment costs and hire a recruitment agency to fill the gap.
Although these approaches seem practical, relying exclusively on recruiting agencies has some drawbacks.
Can agencies replace internal recruiters?
Recruiting agencies can be great allies, but they can't hold down your hiring fort. They:
Are not fully acquainted with your company culture.
May not be readily available to communicate with hiring managers.
Could be slow to adapt when parameters for open roles change.
May not know the exact skills their clients are missing.
Because of these limitations, agencies alone are not able to build an effective recruiting function on your behalf.
Keep the balance
Combine recruiting agencies with a strong internal talent acquisition team, as the disadvantages of one are the benefits of the other. In-house teams:
Experience company culture and workplace first-hand, so they sell them better to candidates. They choose hires who best fit or "add" to their company culture. In-house recruiters are also in a better position to hire to fill their company's skills gaps.
Build relationships with hiring managers and frequently talk to them about criteria and the hiring stages.
Are motivated to learn from their mistakes if they make a bad hire and, by doing so, acquire expertise about their company's general industry and specific hiring needs.
A startup of five people may not immediately need a full-time recruiter. But, as companies grow, enter new markets and experiment with new products, they need to invest in an internal talent acquisition team. Elizabeth Onishuk, Workable's Recruiting Manager in Boston, says:
"Companies can never stop recruiting. Those who invest in an internal recruiting function early on, whether it's a talent acquisition team or a talent acquisition platform (such as Workable) are better equipped to meet future hiring needs."
Recruiting agencies are efficient and shoulder some of your hiring burdens. Hire a recruiting agency to augment your internal recruiting. And, it's a good idea to measure the number of good hires each agency brings in. That way, you can find a hiring partner who understands your needs and recruits the kind of employees you want.