The best recruiting email templates for all scenarios
Recruiting email templates are pre-written emails that recruiters and hiring managers use to communicate with potential candidates. They streamline the recruitment process, ensure consistent communication, and save time. They can be personalized and used for various scenarios like scheduling interviews, providing feedback, or making job offers.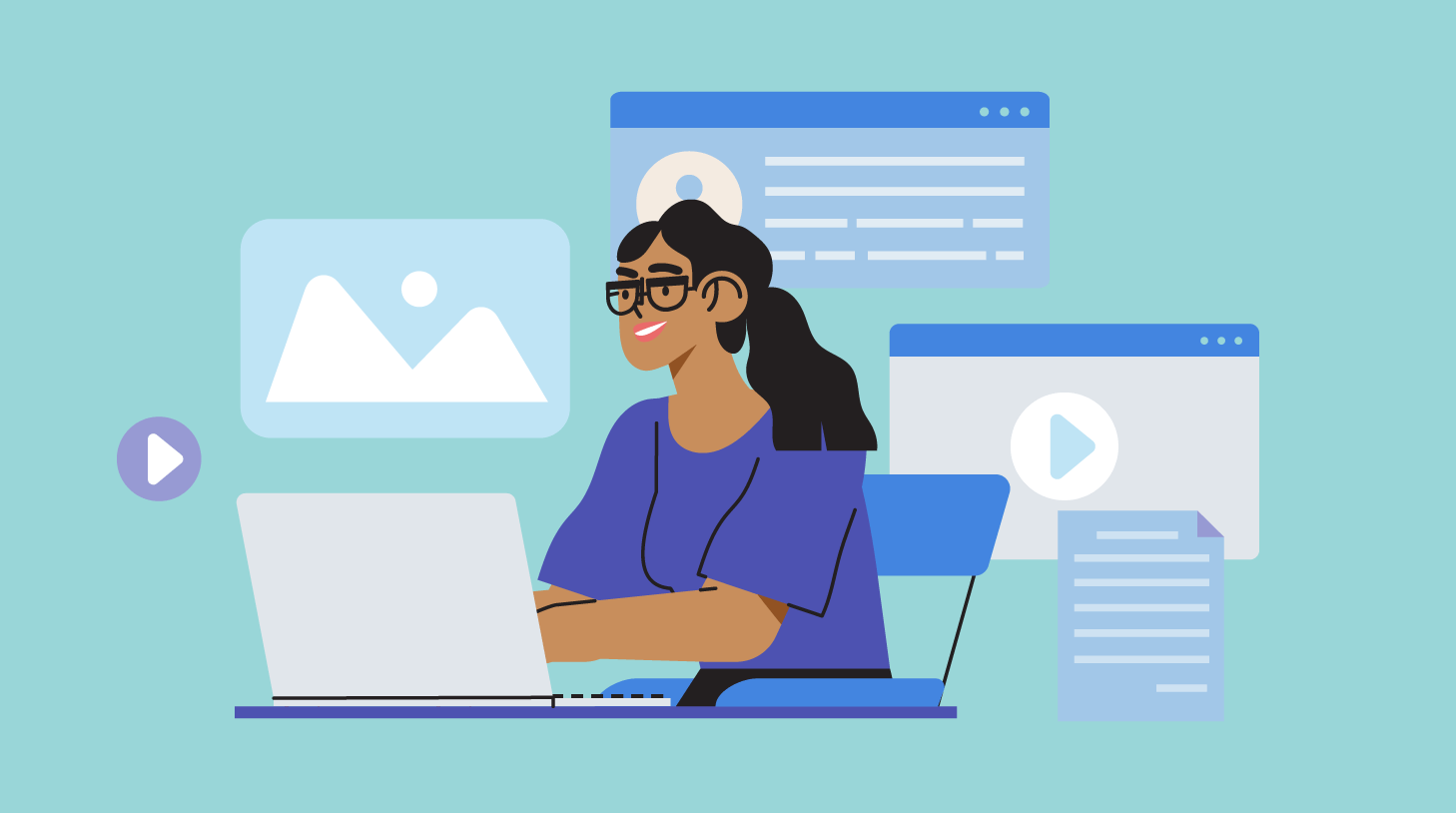 Busy hiring periods call for quick solutions, especially if you're working in leaner teams with a leaner budget and your management has asked you to fill a large number of roles in a short time. Here, we provide recruiting email templates that can help you speed up a crucial element of the recruitment process.
Communicating with candidates takes time but probably not as much as you're currently spending. Well-crafted recruiting email templates will help reduce your workload and can give you direction to get the tone and structure right. This way, sending a recruitment email is not only efficient but can also foster a positive opinion of your employer brand.
Keep in mind that the best recruiting templates leave enough room for personalization, which makes candidates more likely to respond. If you're using an applicant tracking system (ATS) like Workable, customizable templates are automatically part of the hiring process.
Here's a list of recruiting email examples for different scenarios, from sourcing candidates to onboarding new hires, inspired by the templates we use here at Workable:
Source a candidate
If you source via email regularly, you can save a lot of time by using a recruiting template. This template should communicate your eagerness to talk to a candidate and it should be highly customized, since making an excellent first impression is crucial. A passive candidate won't respond to a bulk email. Tell them what you liked about their profile and how you think they could be a great addition to your team. Your tone should be casual and inviting. Also tell them what you can do for them, providing an incentive for them to follow up with you.
Short example:
"Hi …, I came across your profile on … and was immediately impressed with your experience in … I think that your expertise in … would help us in [this] project we're working on. I'd like to talk to you further so I can get to know you better and introduce our company to you."
Here's a full version of a passive candidate email template.
Related: How to source passive candidates
Schedule a phone screen interview
This will probably be the first time you communicate with a job applicant. You don't necessarily need to personalize this email but make sure it draws your candidate's attention. Use the tone that better represents your company (at Workable, we use an informal tone). Say that the candidate's application looks interesting and that you would like to talk to them over a call. Propose a time on the spot.
Short example:
"Hi …, thank you for your application. Your profile seems like a good fit for the position of [insert position]. I'd like to schedule a short introductory call so we can get to know you better and discuss the role and [company name]. Are you available on…?"
Here's a full version of a phone interview email template.
Send an assignment
The tone of an assignment email during the interview process should be mostly informative so you're able to keep personalization to a minimum. Say what the assignment, or candidate assessment test, is about and what it measures. State the deadline and any other specific information. Close this email by inviting the candidate to contact you if they have any questions.
It's important to get this email right. If you leave out important details, you might lose time answering clarification questions and a good candidate might perform poorly due to unclear directions.
Short example:
"Hi…, we'd like you to complete this assignment as part of our hiring process. It's meant to assess your skills in… and give us an idea of how you approach …. Please send us your answers by [date/time frame]. I'll be glad to answer any questions, so feel free to contact me anytime."
Here's a full version of an assignment email template.
Invite candidates for an interview by email
Some recruiters call candidates to schedule interviews for a more personalized approach, but an email provides information that candidates can refer back to and respond to in their own time. Your email should invite candidates to an interview and give them an idea of what to expect. Again, personalization isn't needed, but do craft an interview email that is both informative and welcoming.
Short example:
"Hi …, our [hiring manager] reviewed your work sample and she'd like to have an interview with you in our offices. You'll be able to discuss the role of [title of open position] and ask any questions you have about [company name]. Could you make it on [date]? Please let me know so I can send you a calendar invitation. We're looking forward to meeting you."
Here's a full version of an email template for scheduling an interview.
Send mass rejection emails
Sending rejection emails to applicants can only be to your benefit if done right. A good ATS will help you send mass candidate rejection e-mails so you won't lose time writing every single one from scratch. Make sure to customize the template though if needed. For example, if you're disqualifying candidates after an assignment, mention that you reviewed their assignment carefully and thank them for their effort. As with any rejection email, be more sensitive and formal than in your usual communications. If possible, offer to send individual feedback to earn a candidate's respect and help them improve in the future.
Short example:
"Hi …, thank you for the time you spent on the assignment/your application. We've reviewed it carefully but we regret to inform you that we didn't select you for further consideration. Competition was very strong and we decided to go in another direction. Thank you for your interest in our company and we wish you best of luck with your next steps."
Here's a full version of a candidate rejection email template.
Reject a candidate after an interview
Rejecting someone who you haven't met or have only briefly spoken to on the phone may be easy. But, a face-to-face interview calls for a highly personalized candidate rejection e-mail. You can follow a template to make writing the rejection easier, but make sure you customize to fit the candidate. Use a friendly and informal tone. Say that you liked meeting them (if possible, add a line about what you liked most about their resume or interview performance). Wish them well and encourage them to keep an eye on any new positions, if you feel they'd be a good fit for future roles.
A more personal approach may sooth the candidate's disappointment and can be a decisive factor in how they rate their candidate experience. Even if they were rejected, people don't forget that they were treated with respect and consideration.
Here's a full version of the post-interview rejection letter template which you can customize to meet your needs.
Is your company growing? Workable is the leading ATS for ambitious companies. Sign up for our 15-day free trial and start hiring better people, faster.
Follow up with candidates not showing up for interview
Having candidates miss their interview without explanation is an unpleasant experience for hiring teams. But even more unpleasant is preparing a follow up email afterwards when vexation and disappointment are the prevalent emotions.
You might decide to not send an email at all (which would be fine considering the candidate is probably not that interested). But sending an email will help you preserve your employer brand and also allow for cases when something serious happened to the candidate. A no show interview email template will help you send a short and simple email without starting from scratch.
Short example:
Hi …, We didn't see you at our scheduled interview today so we assume you're not interested in the role anymore. If you still are however, please let me know. All the best, …"
If the candidate is a European citizen, their personal data is protected by the GDPR. This means that if you decide to keep their data on file, tell them so and link to your privacy policy.
Here's a full version of an interview no-show email template.
Related: Learn how to respond professionally to an interview no-show.
Follow up with successful candidate after interview
The best candidates will probably interview with other companies and receive other offers. This means that if a candidate is successful in their main interview, you need to move fast to keep them in your hiring process. If the next step is an offer, send the job offer email (your ATS could help you do that quickly). If there's another step in the process (like an executive interview), use an email template to send email to your successful candidate more efficiently.
Short example:
Hi …, Thanks for interviewing with us, our hiring team was very excited to meet you. You impressed us with your skills and we believe you'll fit well in our team. As one of our finalists, the last step of our hiring process is a short [meeting/ call] with our [CEO/ COO]. Can you make it at [time and date]? Please let me know until tomorrow so we can schedule the [meeting/call].
Here's a full version of an email to successful candidate after interview.
Give interview feedback
If you have offered to send feedback to candidates (which is a good way to enhance candidate experience), expect most of them to take you up on your offer. It's often useful to refer to a template, even to send individual feedback, to make sure you say what you need to and get the tone right. Remember to include both positive and negative feedback. First say what you liked about the candidate's performance in a test, interview or assignment. Be honest as false praise won't help the candidate. Then, share the negative aspects. Always frame negatives as areas of improvement, so as not to sound accusatory or critical.
Short example:
"Hi …, overall you performed well in [interview/assignment/etc] and you clearly have a lot of potential. We particularly liked the way you … and were very pleased with …. But, there were some mistakes that put you at a disadvantage compared to other candidates. You may need some more practice on …. as well as improvement in ….. I hope this will be useful to you and wish you all the best."
Here's a full version of an interview feedback to candidates email template.
Send an offer
The job offer email is easy to standardize as it'll probably be the same for most people. You should use an enthusiastic tone for this email (you've found what you were looking for after all). This email could be the same as your official offer letter or separate from that which will include details on compensation and benefits and could be sent as attachment to the email. Use either a formal or informal offer email depending on your company's voice.
Short example:
Hi …, we're excited to offer you the position of [role]. We enjoyed getting to know you during our hiring process and we can't wait to see what you'll achieve as part of our team. Your expected start date is [date]. I'm enclosing a full offer letter as an attachment so you can see the compensation and benefits we offer. Please let me know if you accept our offer by [date]. If you have any questions, I'd be happy to answer them. Best,…
Here are full versions of our job offer email and formal offer letter templates.
Welcome your new hire
There's a hazy line between where hiring ends and onboarding begins. Once your new hire accepts your offer, send them a welcome email. Express your enthusiasm for your new hire and share important information. Personalizing this letter isn't necessary, so make sure you've got it right from the start.
Short example:
Dear [Employee's name], We are all really excited to welcome you to our team! As agreed, your start date is [date.] We expect at our offices at [time]. Our dress code is [casual/ business casual.] Please bring your ID to show at the reception. We've planned your first days to help you settle in properly (you can find more details in the enclosed document). You'll have plenty of time to read and complete your employment paperwork and we'll be there to help you during this process. If you have any questions, feel free to email or call me and I'll be more than happy to help you. Best, …"
Both the new hire's supervisor and the HR department could send a new hire welcome email.
Explore all of our email templates for recruiters, hiring managers and HR. A full library of templates is just one way Workable will save you time in the recruiting process. Try it for free for 15 days and see how our all-in-one recruitment software can improve hiring for you and your team.
Frequently asked questions
Where do I start in writing a recruiting email?

First, you need to decide what your intent is in writing a recruitment email. Are you giving interview feedback or are you writing an offer letter? Once you do that, you can research some recruitment email examples and templates to help you get started.
What are the types of recruitment emails?

There are many different types of recruitment emails, such as: inviting and scheduling an interview, providing interview feedback, rejections and offers, and welcoming new hires.
Who writes recruitment emails?

Typically, the head of the HR department or another hiring manager will write recruitment emails. If your company is smaller, the supervisor of the hiring position will write the recruitment emails instead.