Best practices for recruiters during a hiring freeze
A hiring freeze is a cost containment strategy used by companies during financial stress or economic downturns. During this period, companies typically halt new hiring. However, recruiters can use this time to nurture the employer brand, improve hiring processes, prepare for future openings, and develop their recruiting skills.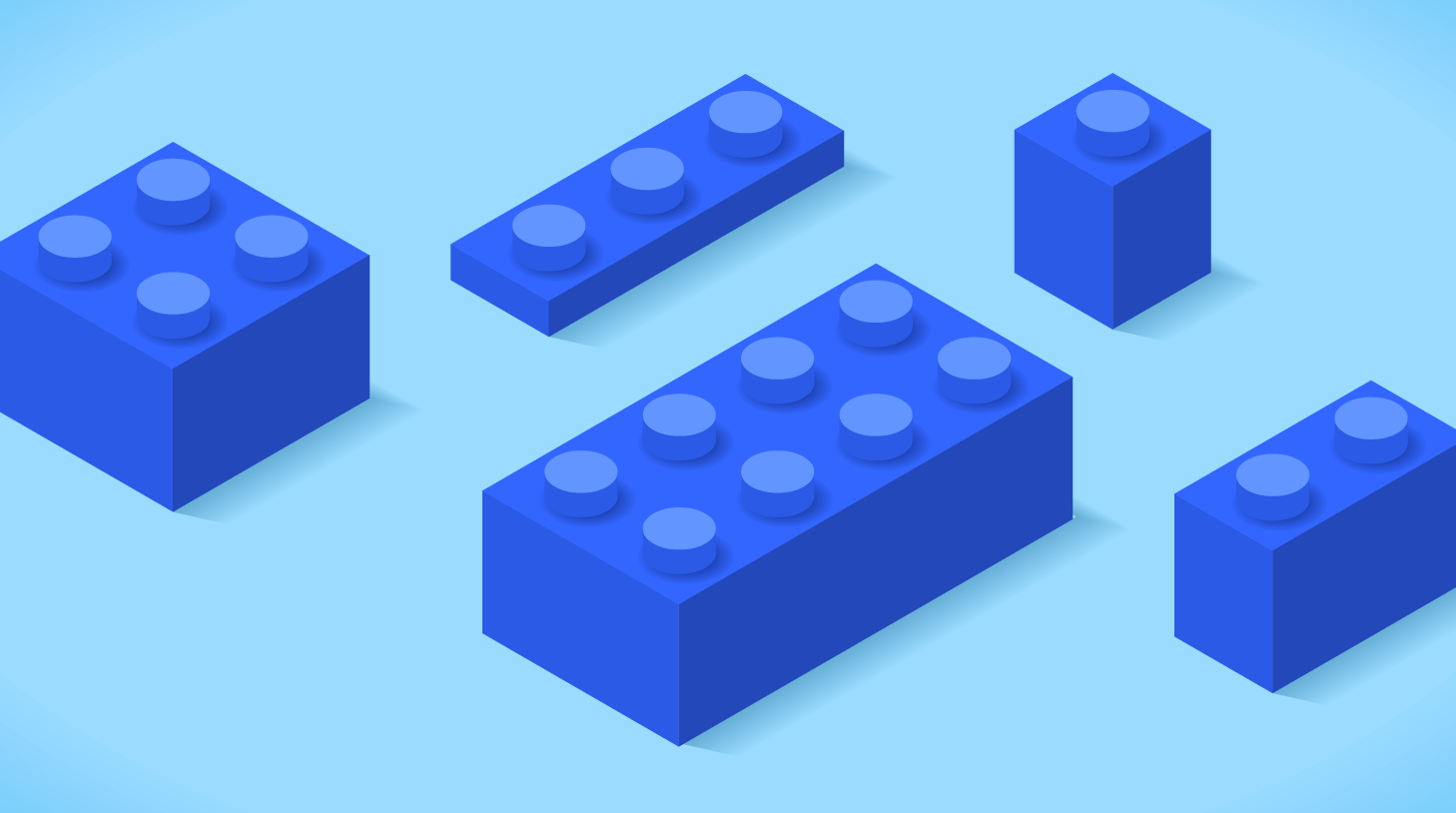 It's official – your company has just announced a hiring freeze. As a recruiter, you have two primary tasks as a result: First off, pause or cancel your open roles and put a stop to new applications for the time being. Secondly, reach out to current candidates in the pipeline and inform them on what to expect going forward.
All set, right? But this also means putting your typical recruiter job responsibilities on hold, including sourcing and screening. What other options are available to you to stay productive, relevant, and goal-driven during a hiring freeze?
Whether it's happened in your career in the past or you're experiencing it for the first time, a company's hiring freeze doesn't only put a halt to a company's hiring intentions, but also to the recruiters' daily habits and responsibilities. Recruiters are used to a fast working pace, dividing their time across many tasks including sourcing, screening, and of course, hiring. And while for some industries hiring freezes are familiar territory that occurs seasonally – in hospitality and education, for instance – for others it's an unprecedented situation. So, how can recruiters make the most of this time?
Good news: there are plenty of creative and useful projects for recruiters to take up during a hiring freeze. These tasks will not only fill up your time but also benefit your company immensely in the near future. We've collected the major ones here to help you get off to a good start.
Top recruiting practices amidst a hiring freeze
Whether you're a recruiter or a team leader, before taking up or assigning any of these projects, identify your most common recruiting pain points and prioritize them in your to-do list.
1. Nurture your employer brand
Your employer brand is what makes your organization stand out as a desired place to work. The more you care for it, the more results you get. It highlights your company ethic, culture, and values. This is why your employer brand hugely impacts a candidate's decision on whether to apply for your open role or not, and also whether to accept or decline a job offer from you.
But, it doesn't stop there. Your employer brand not only impacts your candidates' decisions, but also your employees'. Employees tend to stick with companies they respect and feel happy with, more than they would when they're at a dull or even hostile workplace. Below, you'll find ways to boost your employer brand from both perspectives – the candidates' and employees':
Candidate-oriented tactics
To attract and and bring top talent to your company, maintaining and personalizing your candidate-facing content should be a top priority for you. You can achieve that by improving the content on your careers page and in your social media outreach with high-quality resources, guides, videos and photos, or by refreshing your existing content with a new outlook.
Social media and careers page: Feel free to add imagination and creativity to these accounts; share glimpses of your daily working lives online, either in video or photos. For instance, you could upload an interview of your co-workers showcasing behind the scenes at your company. Don't hesitate to brag a bit about your best assets; show off your perks and benefits, or some of your coolest initiatives, e.g. a corporate retreat.
Ready-to-use templates: You could also spend some time auditing and updating other candidate-facing content such as job ads and email templates. Is the language you're using inclusive and gender-neutral? Are your templates easy to customize and read? Do they convey a strong, friendly and confident aura at your company? Even small changes can make a huge impact to candidates' impression of you as an employer.
Employee-oriented tactics
To keep your business running smoothly, you need to retain your existing talent. This is more likely when your employees are satisfied working for you, and feel valued and recognized for their hard work. Here are two areas you could optimize to boost this important element of your workplace:
Employee benefits: Are your current employee benefits and perks enough for your employees? Is there anything else you could offer them that would make them more productive, with a greater sense of wellbeing at their workplace? It'd be useful to run a quick research on what others companies are offering, and consider how they can be incorporated into your own package.
For example, if you haven't already, consider introducing mental health benefits, in the form of stress management sessions with certified mental health counselors, or a more generous parental leave scheme to enable a better work-life balance for employees – if you already have those, there are many other benefits you could introduce.
Rewards and appraisals: It's not only fair and mutually beneficial to praise your employees for their contribution to your organization's success, it's also key to long-term employee loyalty. It's wise to investigate which of your current rewards work well and which would benefit from some tweaks.
Consider announcing your employees' big wins to the entire company via email, though your live-messaging tool (e.g. Slack), or even during an all-hands so that everyone acknowledges their efforts. You could also look at your bonus package: Is it generous and fair? Are KPIs realistic, fairly distributed and clear to employees?
Finally, think of small adjustments in the way you're conducting performance reviews, and hold them more than once per year. Employees usually need more systematic feedback for their progress to establish new, long-lasting skills.
2. Improve your hiring process
This 'frozen time span' also allows you to look at solutions to hiring process gaps you have been noticing for a while – if you have them – but did not have time to focus your full energy on.
Firstly, take a quick dive into your recruiting metrics and data to identify some initial insights into what you can change in your recruiting to make it more efficient. You could do that through the recruiting reports your ATS provides, or via other tools (e.g. Google Analytics), or inclusive surveys you have designed for this purpose. Some metrics you can inspect include:
Again, seeing those data in-depth can help you identify what bottlenecks and issues arise and figure out specific interventions to reboot your hiring operational efficiency. For example, if you spot numerous candidates dropping out during the assessment phase, this could indicate that the assignment you use is long, tough, or even irrelevant to the job position – thus, it disengages candidates. That'll impact overall candidate experience. One possible action you could take then is consult with hiring managers and try to find more attractive assessment tools that serve your needs.
Workable's Principal Recruiter, Eftychia Karavelaki, suggests creating new – or updating your old – hiring guides (e.g. recruiting handbook, onboarding guide, internal manager training manual, etc.) while on a hiring freeze. This initiative will help you and your teammates structure your efforts better when hiring is back in the game. As she adds:
"Creating these hiring guides also gives a fresher look in the company's brand and a better candidate/new hire experience."
Candidate experience: You could invest a part of your time to grasping your candidate experience metrics (e.g. application bounce rates, careers page conversion rate) and finding possible issues that might deter top talent from staying with you throughout the application process. There are many practices to fine-tune your candidate experience strategy, such as sending regular follow-up emails, replying empathetically to negative online reviews, and many more. You could also design (or update) a survey for candidates to receive feedback directly from them and make amendments to your processes as soon as problematic issues arise.
Digital transformation: What if we told you this hiring freeze is a perfect opportunity for you to plan a digital transformation strategy – if you don't already have one? Recruiting technology and automation generously offer you time to focus on creative tasks such as selecting new virtual screening methods or easy, yet thorough reporting, by reducing the need for spreadsheets and manual work. Research potential new integrations and tools that will freshen up your recruiting process and bring new value to your operations.
3. Prepare for future openings
Even though you've paused your hiring efforts, you know well that the next day is going to be brighter and recruiting will be back on track – maybe with a higher volume, speed, and intensity than it was before. That's why you can use this gap time to find your future 'stars'. Here's how:
Sync with hiring managers: Meet with hiring managers and team leaders to talk about what their current needs are and how they would like their teams to evolve in the future. If the company is under "re-construction" they might not be able to give clear information right away, but you can get a sneak peek into the skills and potential roles your company will need down the line.
Grow you talent pool: Now that you have a better idea of what roles you might need, you could refresh your talent pool with new candidates. You may do that via your ATS using various sources such as LinkedIn, social media like Twitter and Instagram, and more. You could also revisit your employee referral strategy and find new ways to further engage your employees in the referral process – maybe a more generous bonus scheme or gift cards for less competitive open roles could do the trick. This way you'll be ready to quickly recruit when the time comes, with reduced time to hire and high-quality new talent.
Ensure operational efficiency: To put it briefly, the more time you spend closing your process gaps (in the ways we've mentioned before), the less trouble you'll face later when recruiting is back on the table. Stay proactive and make the best of it!
4. Evolve your recruiting skills
During a hiring freeze, another beneficial practice for recruiters is to self-educate. When in a fast daily working pace, there's no time and space to catch up with new recruiting trends or sourcing techniques. But now, you can tap into the latest recruiting articles in your feed, watch some relevant YouTube videos (e.g. a webinar on remote best practices for HR & Recruitment) or listen to recruiting podcasts (e.g. the Recruiting Brainfood Podcast).
You may also start a new training to improve your hiring skills. What about dedicating some of your freed-up time slots to improving your negotiation skills or effective listening? There are numerous trainings to choose from based on your priorities, even from non-HR-relevant disciplines such as marketing and sales that can help you gain greater perspective into the way you normally do things. For instance, you could try optimizing your job ads using SEO principles for better visibility and ranking in search engines, or learn from your sales team how to master the art of cold-calling candidates.
There's always opportunity to optimize
So, there are many projects recruiters could tackle during a freeze. We know that as a recruiter you're used to a totally different working style, but you can use this time to step back and see the bigger picture. It will help you identify issues you were missing while you were actively recruiting and figure out solutions and benefit your company massively in the long run.
Frequently asked questions
What does it mean to have a hiring freeze?

A hiring freeze is a cost containment tactic for companies large and small that are suffering financial stress or coping with an economic downturn.
Can you still get hired during a hiring freeze?

Typically, companies will not hire new employees during a hiring freeze. You should always ask for a timeline of when hiring will pick back up because it may be that you're waiting around while your resume gets reviewed and could miss another opportunity.
How do you respond to a hiring freeze?

Let them know that you appreciate their time and you are sorry to hear that the company is not hiring. Be polite, and thank them for their consideration in letting you know.