The future of talent acquisition: Two experts talk about recruitment tech in 2020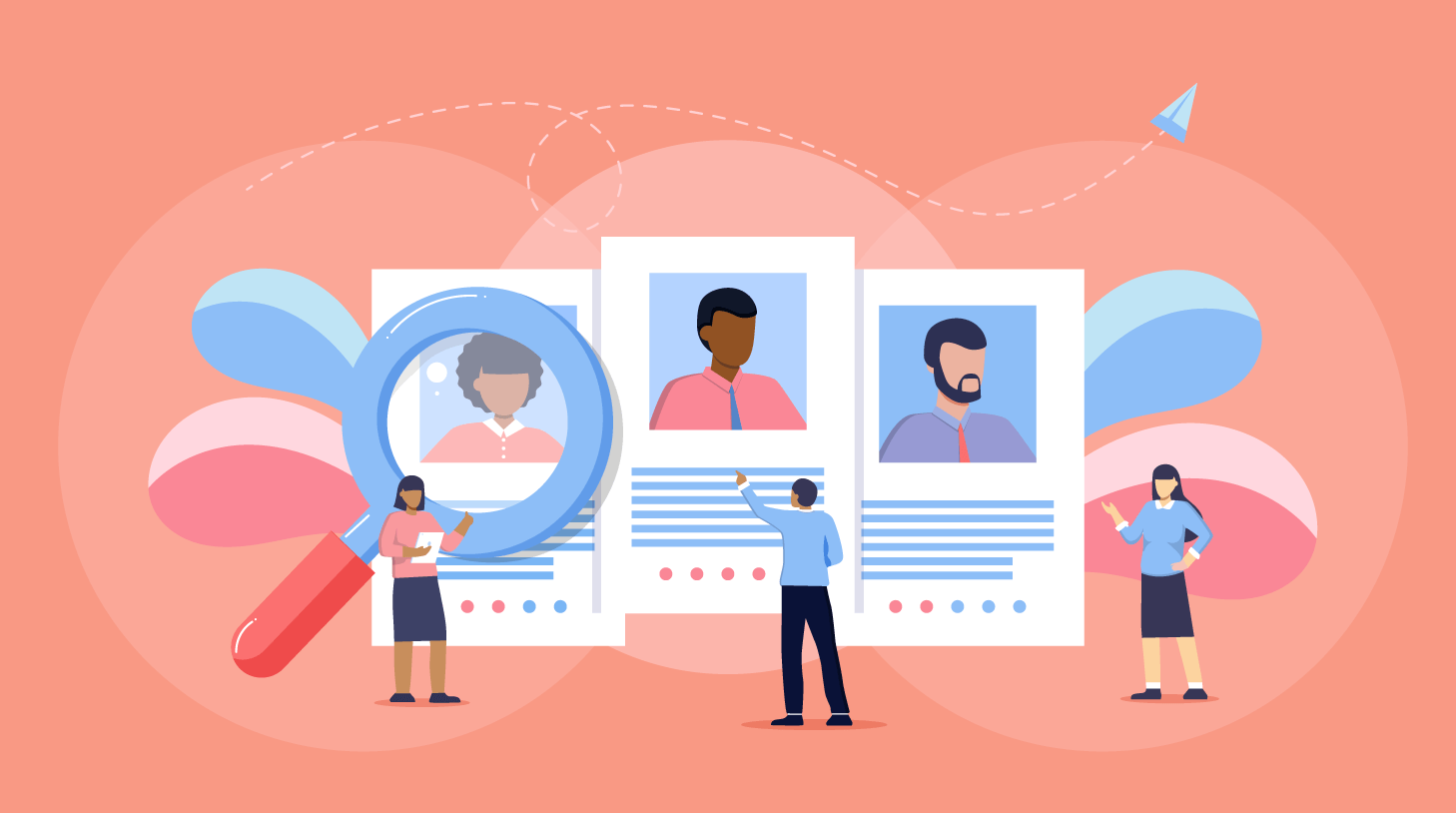 Can you imagine the recruitment process without tech? Probably not – we've come a long way from the plain hiring signs, walk-ins, and newspaper ads. Now, recruitment tools are an indispensable part of hiring and the future of talent acquisition (TA).
But what talent acquisition technology is there and what can we expect in the future in terms of TA automation? And how can all these tools help you solve your 2020 recruitment challenges?
To get answers to these questions, Workable hosted an hour-long webinar on Dec. 5, 2019, with the title "The Tech It Takes To Find Candidates in 2020". In this webinar, we discussed tech in recruitment with two of the most renowned experts in the field:
Hung Lee: an industry professional with over 15 years experience as a recruiter, head of talent and strategic advisor. He's also the curator of Recruiting Brainfood, a weekly newsletter with around 18,000 subscribers.
Matt Alder: a strategic consultant and a globally recognized talent acquisition thought leader with 20 years of experience. He also hosts the Recruiting Future podcast which currently has a monthly audience of 30,000.
Our own VP of Partnerships and former recruiter, Rob Long, moderated this discussion with the two experts, who shared their insights on how to use tech to find, engage, manage and evaluate candidates in 2020.
(By the way, Rob also asked our webinar viewers to vote on their biggest challenge in the year to come and the winner was – surprise, surprise – finding and attracting candidates). Here's the full video:
If you're more the reading type, here are six important questions Hung Lee and Matt Alder answered during the discussion:
1. First, where have we come from?
Matt Alder opened this discussion: "The best way to understand the future is to learn a little bit about the past." He showed us a helpful diagram he created:

"You go back 20 years – that's pretty much when online recruitment arrived and changed [the field] massively."
Then, 10 years ago, we saw what Matt calls the "Connected Recruitment". This is when social media came along and companies started utilizing recruiting technology in their hiring efforts.
Connected recruitment
Hung pointed out that, up to that point, online databases and LinkedIn were the only two options you could use to find candidates. But then, "candidate data escaped the database," said Hung, "and people started looking at unstructured data and infer who'd be a viable candidate. Aggregators came in to provide a single interface for recruiters to search across the social web."
According to Hung, that's also when the profession of "Talent Sourcer" started to surface: "Back in my day, recruitment was 100% a sales job. You couldn't do it unless you were a telephone banger and you could knock down the door […]. and your research skills were very much secondary. But, the social era allowed different types of people to come in, people who were a lot more analytical and less sales-y."
Intelligent recruitment
And lastly, Matt talked about what he calls "Intelligent Recruitment": "We're now on the cusp of another decade of change […] We're looking at data, artificial intelligence, automation.
If you're bored with talking about artificial intelligence already, I have bad news for you," quipped Matt, "that's what we'll be talking about for at least the next 10 years."
Matt has shared amazing insight with us in the past on AI in recruitment and what the future holds for the recruitment profession. Check out our interview from early 2019.
2. How do you approach the challenge of finding and attracting candidates?
Finding isn't the same as attracting
Hung thought it's important to distinguish between 'finding' and 'attracting' candidates. "On the attracting side, you need to have an employer brand proposition," said Hung. "But the 'finding' and active sourcing bit [is a different style and requires a different technology]."
What you need to do
To describe the hiring landscape, Matt cited a study from Universum: "54% of UK workers are expecting to change jobs in the next 12 months. […] Everyone's got an eye out on where the next opportunity might be. In a similar piece of research, Universum have identified that individuals can be researching up to 30 companies when they're looking to change jobs."
So, in order to attract candidates, you need to stand out.
"The two most important things I think organizations need to focus on are: building a sophisticated recruitment marketing strategy, and differentiating their employer brand from everyone else," Matt concluded. "There are all kinds of technology that might support that, from career site platforms to recruitment marketing software to content aggregation and distribution tools. But I think you should start with understanding your audiences and what's going to make your brand stand out […] in a world full of digital distractions."
Recruitment tech has advanced
Rob highlighted how recruitment technology is often mistakenly considered to be lagging behind sales or marketing tech. "I don't think that's the case. I think maybe 10-15 years ago it was, but in the last 5-10 years, we've seen much more recruitment technology come about."
Matt agreed but added: "I don't think technology is the issue. It's the knowledge, the skills, and the resources to use that technology to craft messages, to understand audiences, to stand out, to navigate privacy, and laws and all that kind of stuff. […] [We're behind] in the [ways] to actually use tools to attract people's attention and engage with them in an authentic manner."
"But," he added, "that's nothing to be ashamed of. It's just simply that we have a different job."
3. What technologies help us engage candidates?
Rob asked the speakers their thoughts on engaging candidates: "What is it that makes sure that when you reach out to somebody you get a response?"
Augmented messaging
Hung spoke about this as a useful tool:
"Augmented messaging is software that helps you write a better message (e.g. in emails). There will be tools that could perform the role of an English teacher and look at your copy before you send it. Or it could be technology that tracks the receiver's behavior so you understand what type of email this person typically responds to."
Two tools were mentioned: Grammarly and Crystal Knows. Rob posed the obvious question: "How much trust can we place in this type of products?"
Matt replied that, while useful, it's important to understand what these tools actually do because they're definitely not foolproof. "I often 'argue' with [Grammarly], I don't necessarily accept its recommendations."
He also cautioned recruiters who want to use other tools that claim to magically analyze people's personalities. "Unless you really understand how that works, and [be sure] it's based on a really robust, scientific and transparent system, there could be all kinds of bias, misconceptions, and just stuff that doesn't work."
Email + video = increased response rates?
"There was a period where everyone was sending these moving images, gifs and stuff," said Hung. "And now people do that with videos – sometimes inline 'play on open' type tooling. Lemlist is probably one of the most popular tools that experienced recruiters use for this. People haven't seen this style of messaging before, so it helps you stand out."
Too perfect can be a pitfall
Hung mentioned that, if everybody wrote perfect messages by using tools, then we'd push a lot of personality and character out of messaging. The same thing might happen with the video approach. "Once [these tools] become cliche, the response rates will drop back down again."
Matt agreed and reiterated the need to have skills that help you understand tone of voice and sentence lengths and how to use copy to really engage with people yourself.
Hung added:
"Recruiters need to understand why it is so difficult to get responses from candidates, and then compare that to the people we do get great engagement from. Why do our mates get back in touch with us? Because we have a relationship."
4. How do you build long-term relationships with candidates?
Communication matters
When it comes to building candidate relationships, Matt reminded us of the "get back to basics approach". He explained that communication is a problem tech hasn't yet solved: "[There's a great] number of organizations that haven't even got their ATS set up properly to provide an automated email that applications arrived. Or you can't save an application when you're working through it, or recruiters provide you with emails and phone numbers to contact them, but then don't respond to you."
An issue as old as recruitment
Rob asked why this communication problem hasn't been fixed yet. Hung gave a simple answer: "Because for the recruitment business, it's not a problem. We need to be realistic about what the incentives are for recruiters to respond back to every candidate. And right now it's close to zero."
And that makes sense in a way: when you have to recruit 20 people, every kind of work that doesn't help you hit that target is work you aren't motivated to do. "This is a systemic issue, that we are not incentivizing people to the right behaviors," said Hung.
"And advanced tech can help with that eventually," he added. "That chatbot should be able to give constant updates to a candidate on their journey. And candidate expectations are already so low, that even that's often enough."
The CRM approach
Rob asked about talent pipelining – having a 'pool' of candidates that may not be right at that moment, but may be in the future. "Although I have my reservations about this, we're seeing this more coming out."
Hung replied that this was a gap with many ATS which helped you track applicants who had already expressed an interest. "But the prospect pool will be bigger and you can't assume they're even interested in your hiring process. You can use sales CRM to track these people, or tools that are more customized for the recruitment industry that have tried to fill that gap ahead of the funnel."
Why does this approach often fail?
"It's such an obvious idea that it should work," observed Rob. "But it just falls flat [for some companies]. They can't quite get it to work."
Hung replied that we should again look at incentives:
"If I'm the person managing the CRM, I cannot have a head count [of people to hire]. It's a different role. There are some organizations […] that have recruiters called talent managers, talent partners, even community managers. Their role is to keep building front-of-mind type of conversations with so-called 'passive talent' or 'not hire ready talent'."
Matt agreed and shared his own experience: "I've interviewed a number of practitioners who are doing this type of thing really well. And my favorite example is still HubSpot." He gave a brief overview of HubSpot's strategy: "They have people in charge of crafting content [in the most appropriate format] for people at different stages of the consideration process and who are at different stages in the CRM. And they take that all the way through to the recruitment process. They look very hard at their data to examine how and where people are falling out of the process."
5. What's the state of assessment tech?
The emergence of assessment tech
Hung observed that functional assessments, technical assessments, psychometric assessments have come back in a big way, since they're now very easily and less expensively deployed through tech. "Assessment tech is definitely a huge thing," he said.
CV vs. Assessments: a cool experiment
At this point, Rob shared a story starring someone we know and love: former Workable VP of Customer Advocacy, Matt Buckland. "He is now the Head of Talent of Rainmaking Venture Studio. He ran a test: instead of showing hiring managers CVs, he'd get candidates to take an assessment first that was designed with the team to evaluate someone's suitability for the role.
"He presented to the hiring managers the results of those tests and asked them to rank candidates in order of suitability. Who do they think was the best candidate? Who was the worst? He then separately gave them the CVs to rank without telling them which assessments were which candidate's. And behold, the correlation was non-existent."
You can learn more about Matt Buckland's experiment in Matt Alder's Recruiting Future podcast episode 227.
That, of course, isn't a reason to get rid of CVs altogether. "They're useful documents and the assessment is useful, but that's not to say that they'll always correlate," said Rob.
Challenges and solutions
Matt shared his insight:
"There is a deluge of technology out there, but I think the fundamental issue is that a lot of companies don't actually know what they're assessing because they don't know what 'good' looks like in their hiring."
He pointed out that this might be a result of change in business which meant companies needed to look for new skillsets. Understanding what you really need is important. "You can have all the best technology in the world," he said, "but you can't really assess someone if you don't understand what you're looking for. And time and time again that seems to come up as an issue."
Also, Rob observed that maybe tech can help solve some of the issues for smaller companies that don't have the expertise to choose assessments. "I think software will be able to solve that for them, and actually say, 'Well, this is the type of role you're hiring for; this is the right type of assessment.'"
Video interview trends
In the Q&A session of the webinar, Hung answered a viewer's question about video interviews. He mentioned that asynchronous video interviews are useful when you have a high volume of applications pouring in. Then, he talked about the future of video interviews: "The real advancement on video interviews is looking at micro expression analysis. And can we actually make predictions based on how this person appears on video in terms of their performance? HireVue is pioneering this drive."
Of course, we shouldn't forget the ethical side of this. "It's coming up against a huge amount of ethical concerns and legal issues," said Hung. "It's a bit of a minefield. I've got a lot of sympathy for the tech itself, but I think it's going to run into too many legislative problems to achieve wide adoption."
6. What are the biggest takeaways from 2020?
Near the end of the webinar – before the Q&A session – Rob asked the guest speakers for their biggest takeaways for 2020. Here's what they replied:
Matt:
My key takeaway is understanding your audience. With all the best technology in the world, if you don't actually understand the people that you're recruiting, where they are, what motivates them, what they're interested in, what drives them, I don't think you'll get really going to get very far. And I think it's really important to build strategies first and use technology to support and deliver on those strategies rather than buying technology and then retrofit your strategy around it. That's my biggest takeaway.
Hung:
It's all about [building] audience. My mind is being hyper-focused on having built an audience-type of business, now with recruiting brain food, but it has been on the line for me, the need to get people's attention. One of the ways I've discovered to do that is to do audience building rather than engage in trickery. So I think that should be applied to recruitment. We need to think about why recruiters [can't] get attention. Can we adopt some of the ideas that we have already learned from podcasters, etc.? Can we adopt them and use them for what we have to do in our work?
Bonus question: What's your favorite piece of recruiting tech at the moment?
Matt: "One I like a lot is VideoMyJob. They've come up with a nice smart solution to creating video content. It doesn't use any massive AI-driven technology. It's just nice technology that helps people get a job done."
Hung: "Anything that helps with interview scheduling. Booking things into calendars is such a pain. We need to get rid of chasing for availabilities and times. AI-driven tooling will help."
We hope you found this useful. Stay tuned for more helpful webinars on recruiting strategies and tech.