HR statistics and trends: Demystifying 2020
This year was a weird one. There's no need to explain the reason — you already know why. However, apart from weird, it was also an interesting one. Let's take a closer look at what actually happened and be mindful of what's coming up. We present to you a selection of HR statistics and trends we gathered for 2020.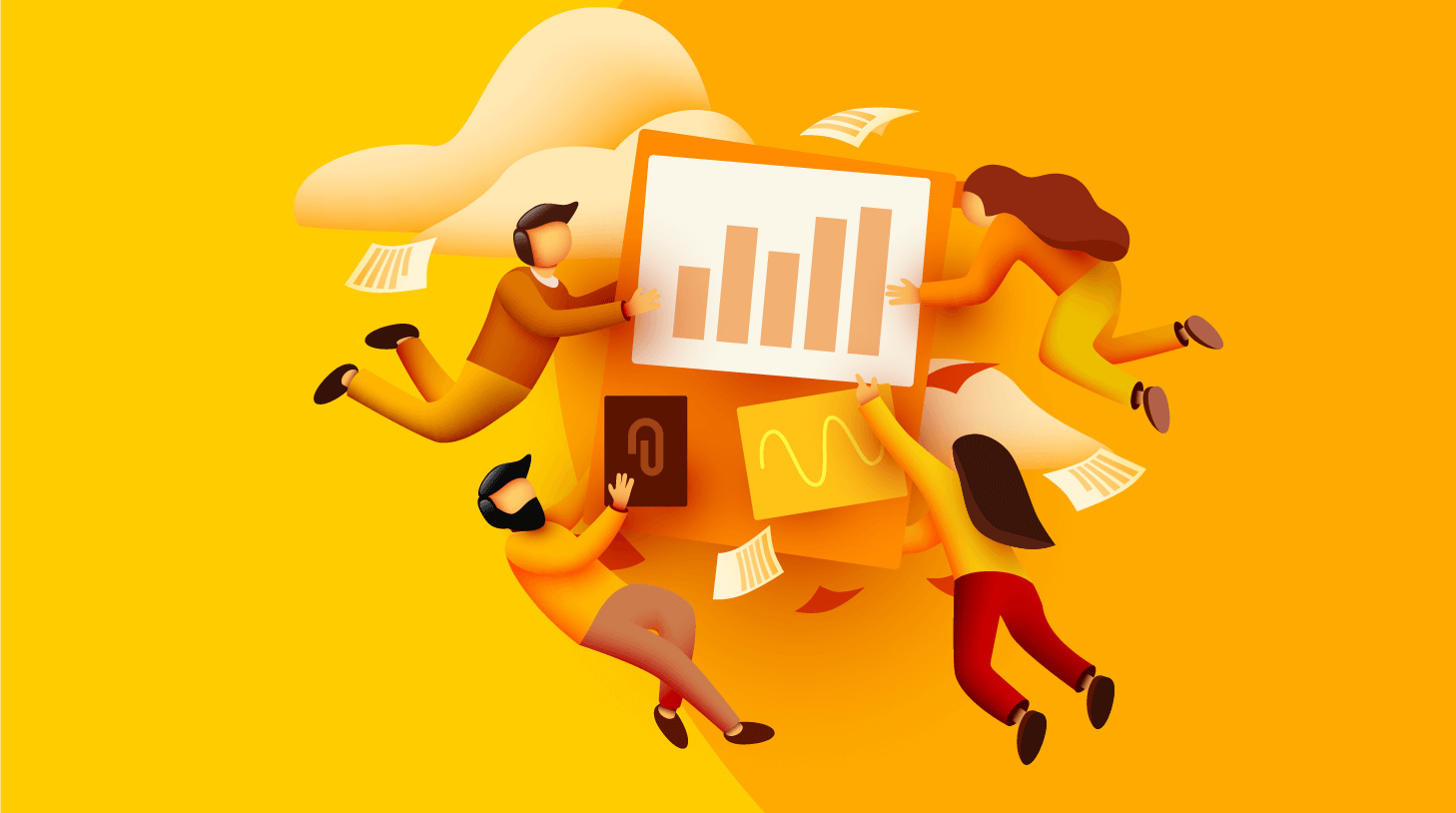 Feel free to navigate around our HR statistics:
1. Remote work introduced itself as the new normal
According to the New World of Work survey report published in August 2020, 62.2% of businesses moved fully to a remote work environment – and 32.3% partially remote – when the pandemic hit. This transition proved a struggle for many companies which suddenly had to digitize their processes and find new ways to continue their operations in a seamless way.
Some of the biggest topics that emerged included: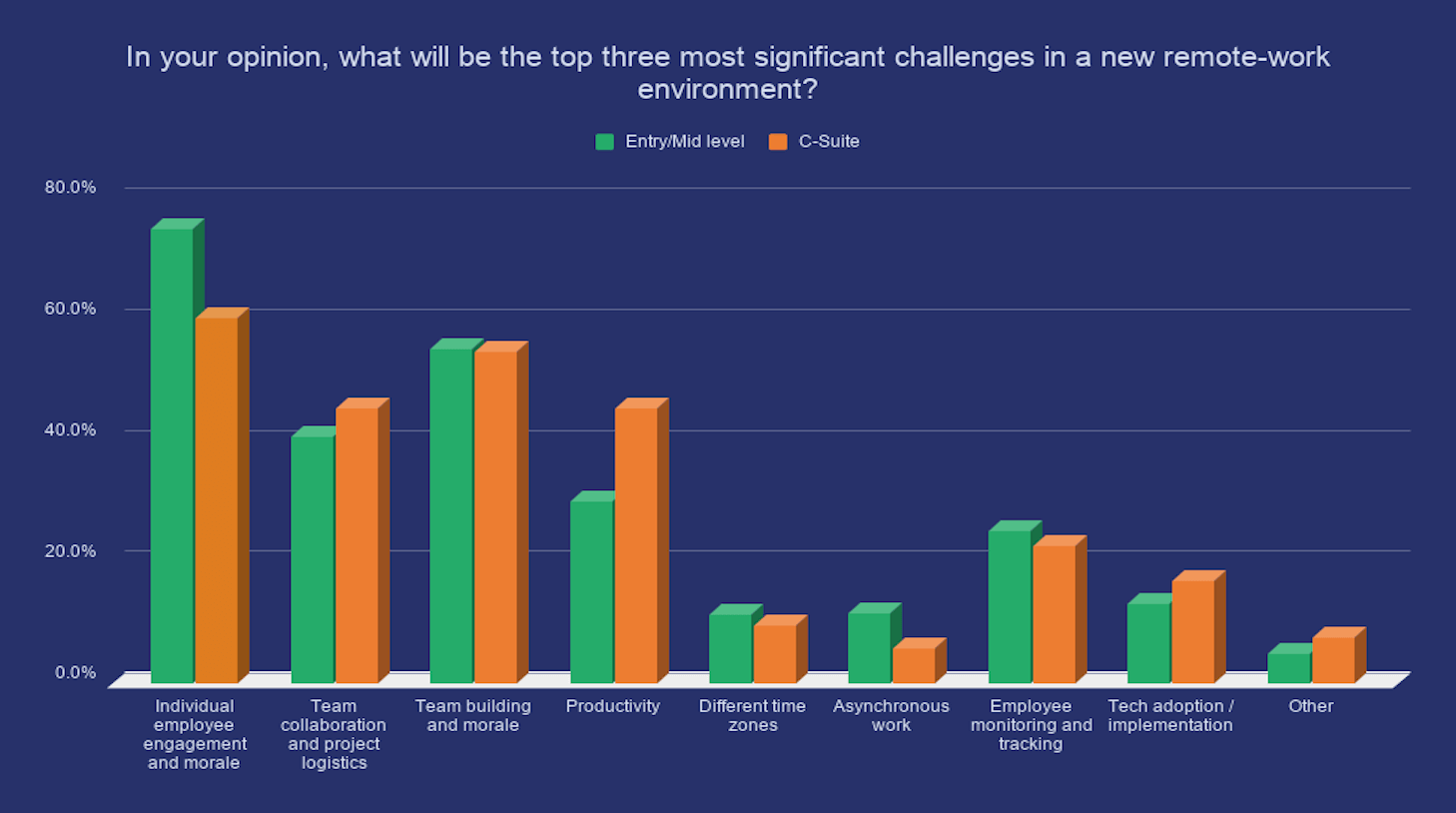 Workable also switched to a remote work environment – one of the first to do so. According to our experience we share with you what soft skills our colleagues find that are a must-have for staying productive and efficient in a virtual office — you can take those into consideration when you seek your next remote hire: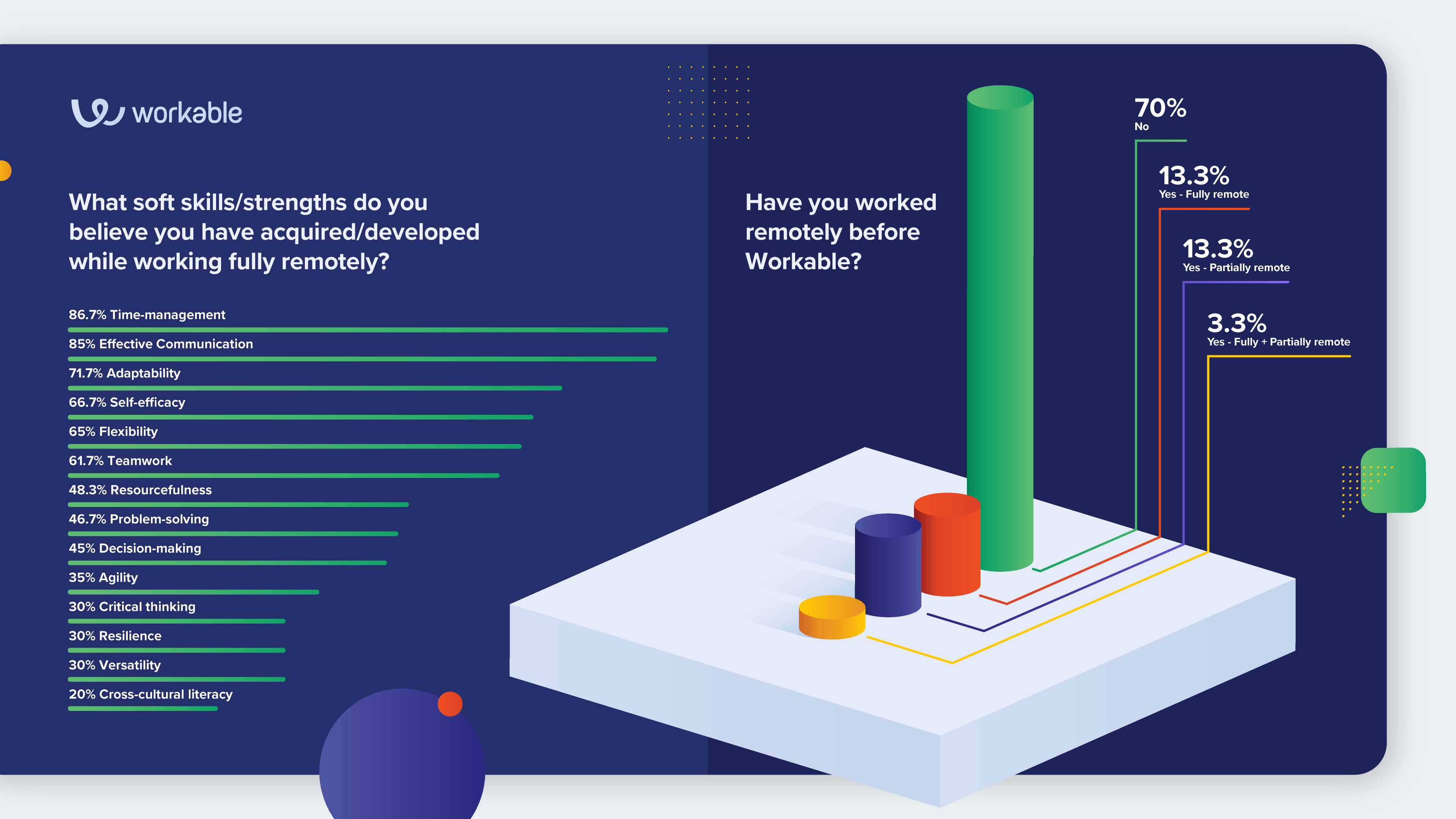 Zaharenia Atzitzikaki, our VP of Design and an experienced remote manager long before the pandemic, also shared with us the challenges of remote management, tips to maintain human connection, and thoughts around productivity and required skills:
2. Many companies were forced to layoff people
Letting people go is difficult for everyone. Many companies handled the situation one way or another. We present some of this year's HR statistics and facts.
You can get an idea of the gravity of this situation in this chart from CNBC:
According to our New World of Work survey, those in hospitality (62.5%) and manufacturing (50%) were more likely to layoff or furlough their staff, whereas healthcare (7.4%) and education (4.3%) were less likely to do so.
3. Hiring froze but is now recovering
Hiring freeze was also a fact, but not the dominant one. 67.1% of respondents confirmed that their company continued hiring employees, either with the same or with lower/higher frequency.
Our Benchmark Report tool tracks job postings created via Workable. The good news is that after the downfall in April, it seems that hiring velocity is back to where it was compared to 2019. Hopefully, better days are coming: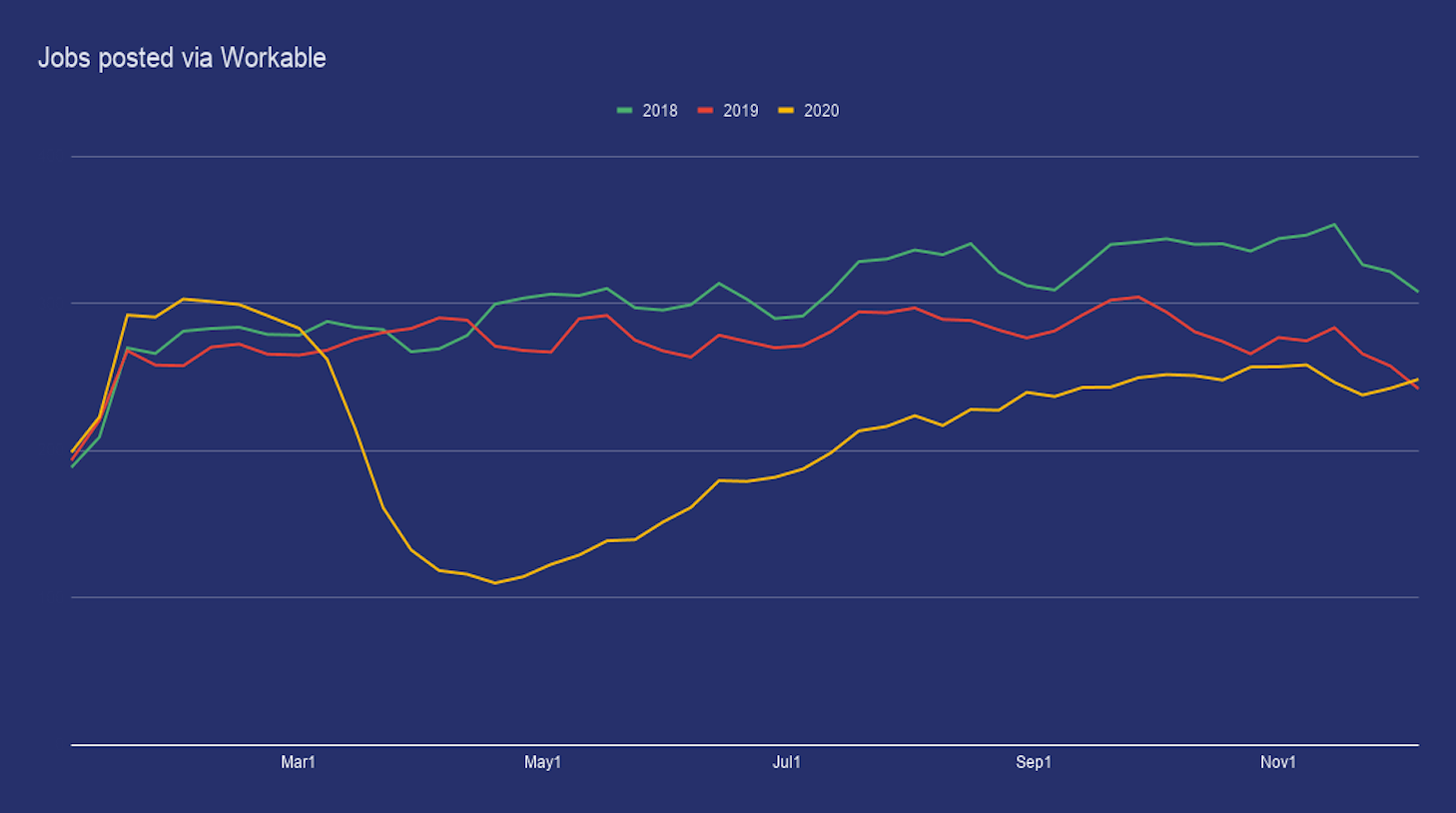 You can also get an idea of how many candidates were hired per region over the last couple of years via Workable: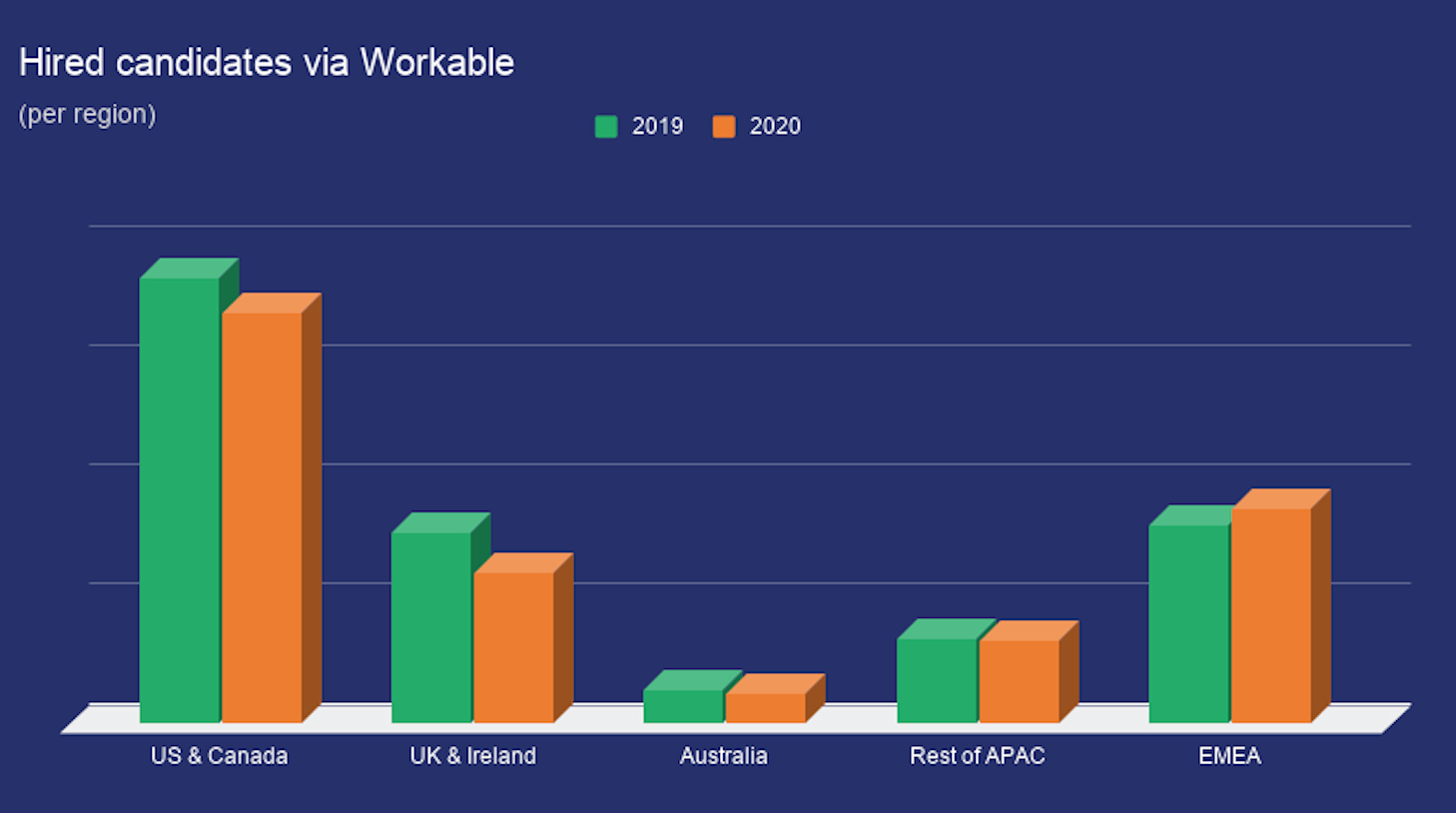 And how a selection of job functions were affected the most globally: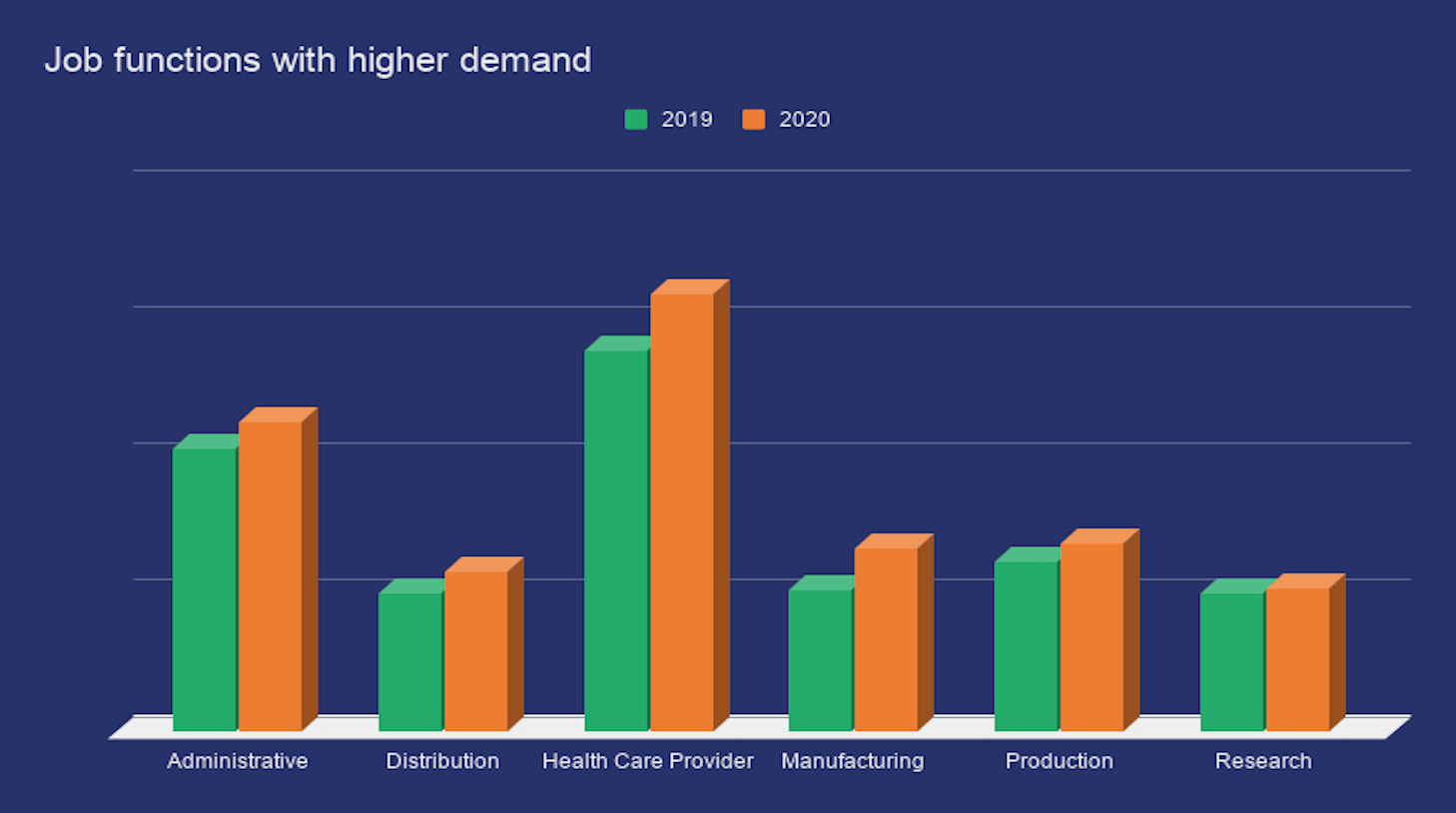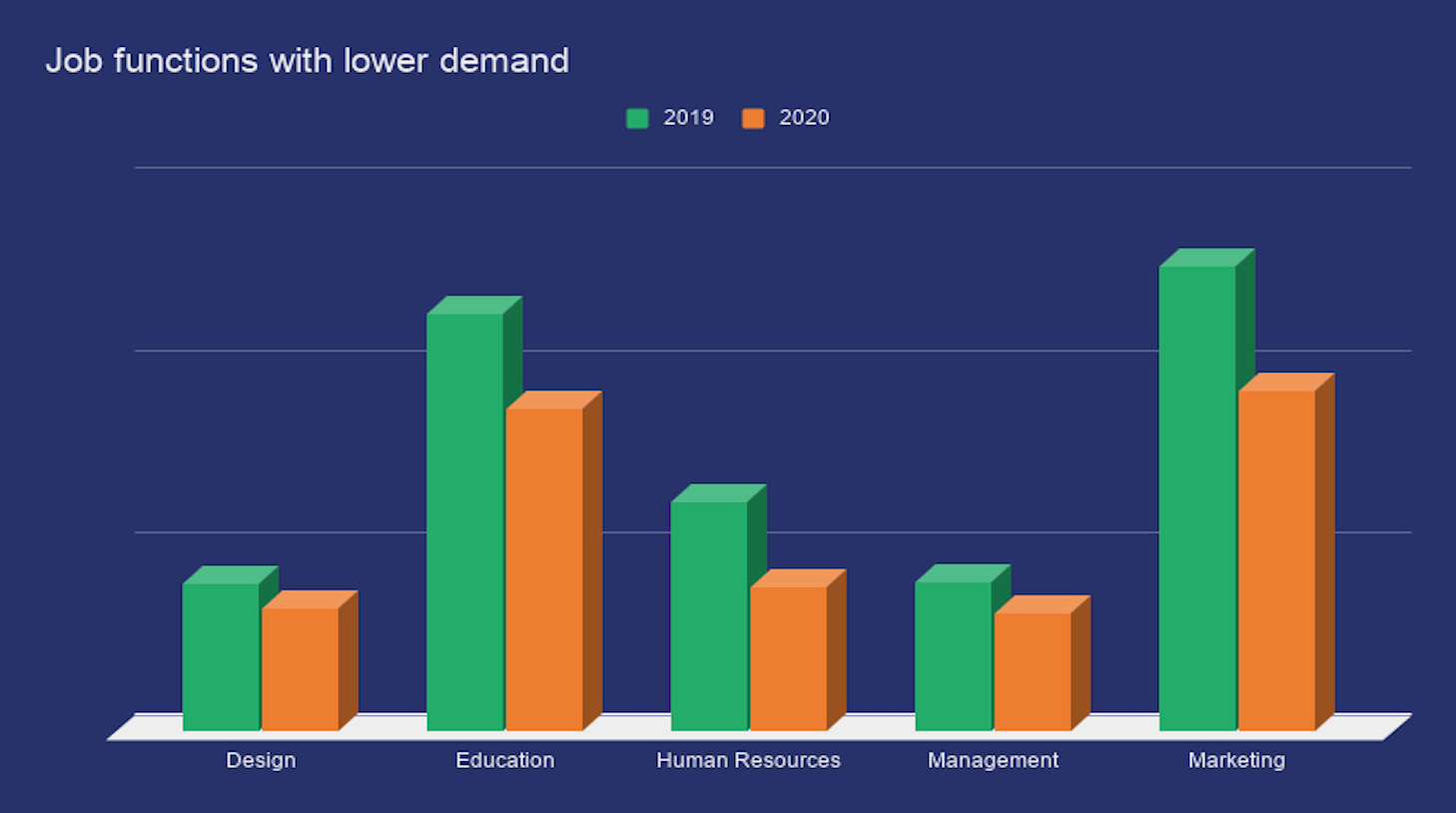 Note that while the vast majority of job postings fell from 2019 to 2020, there was job growth in:
Healthcare: This states the obvious. The pandemic called for greater mobilization of health services which meant more hiring in the healthcare sector.
Manufacturing and Production: This is perhaps due to a shift to more local manufacturing and production as the pandemic strained worldwide supply chains. Another indication is that, after numerous layoffs in the manufacturing sector in the early months, the rebound was strong with many new jobs over the remainder of 2020.
4. We're all in this together
We're not talking only about this year's events; we're talking about life. Both the Black Lives Matter movement and the pandemic underlined that nobody is alone — or at least should not be.
Diversity, Equity and Inclusion
Diversity, Equity and Inclusion, allyship and unconscious bias were some of the most important topics this year that extended far beyond the sphere of the workplace.
Fadjanie Cadet was one of the experts that talked about how DEI has changed over time, how you can get started, what makes it unique now, and how to make it sustainable over time:
Mental health
The same applies to mental and physical well-being. This was a tough year and it's OK to not be OK, plus you're not the only one feeling like that.
Psychological safety, stress management, self care and work-life balance were all topics that initiated discussions among experts and will continue to gain attention in the future.
Here you can also find some tips to share with your team and achieve a healthy work-life balance: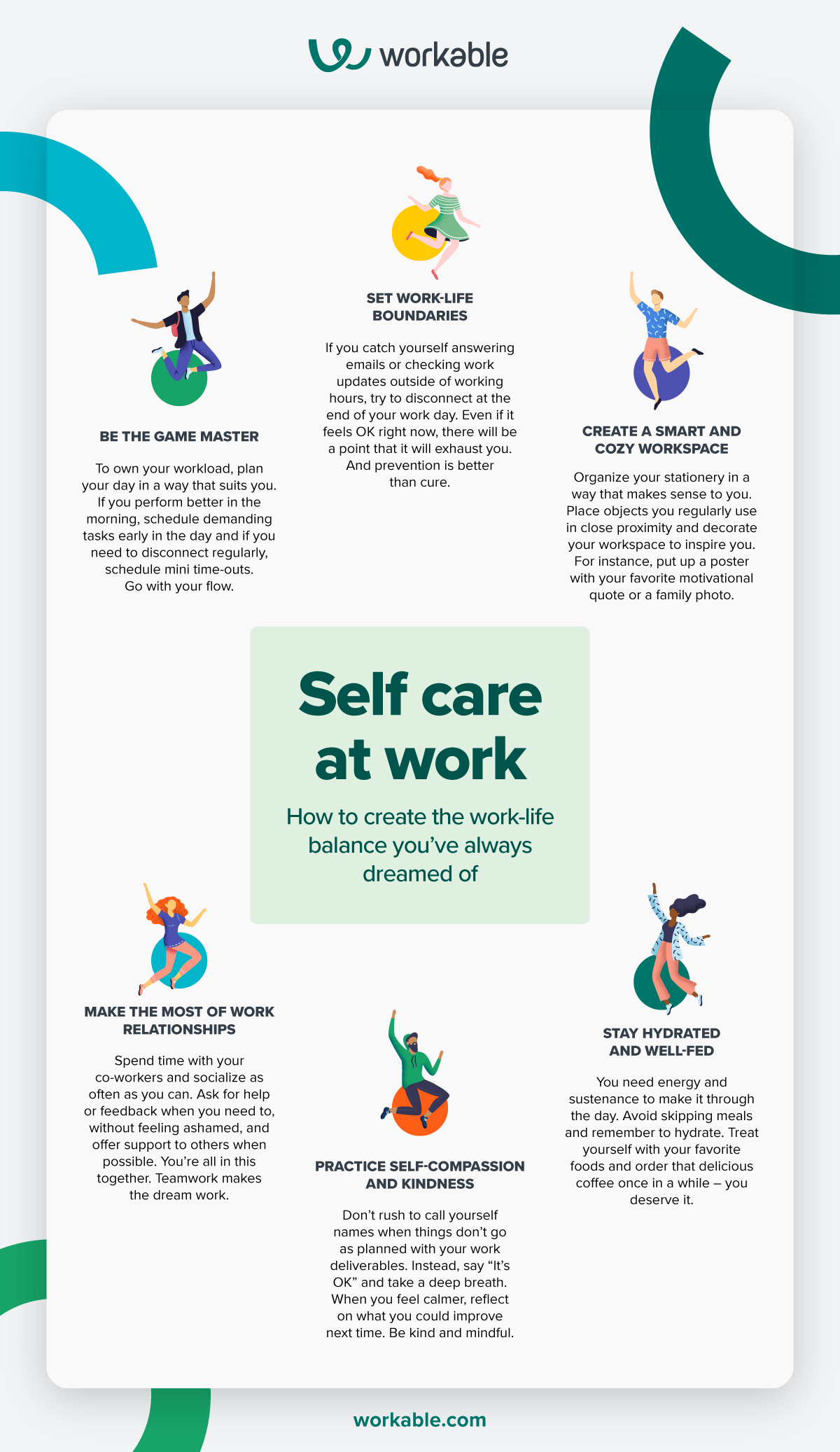 5. A big thank you
This is a time for reflection – and it's also a time for gratitude. We dedicate this to the front-line workers in the healthcare industry and all of those working to contain COVID-19.
There are no words to describe what you're facing, nor what you're sacrificing. None of us can even imagine.
We'd also like to thank our partners and customers for supporting us throughout this tough time.
6. This is the end and the beginning
Endings bring us closer to the path built for this moment and prepare us for the future. We wish you to only grow stronger from this year and never forget that we're all in this together. You're not alone.
Cheers to a happier new year.