Why you should prioritize workplace stress management during the pandemic
In 2020, workplace stress reached a new, unprecedented level. The pandemic and its toll have brought new stressors to our work lives. Financial and job insecurity resulting from layoffs and restrictive measures, such as lockdowns and mandatory work-from-home directives, have understandably caused distress to many.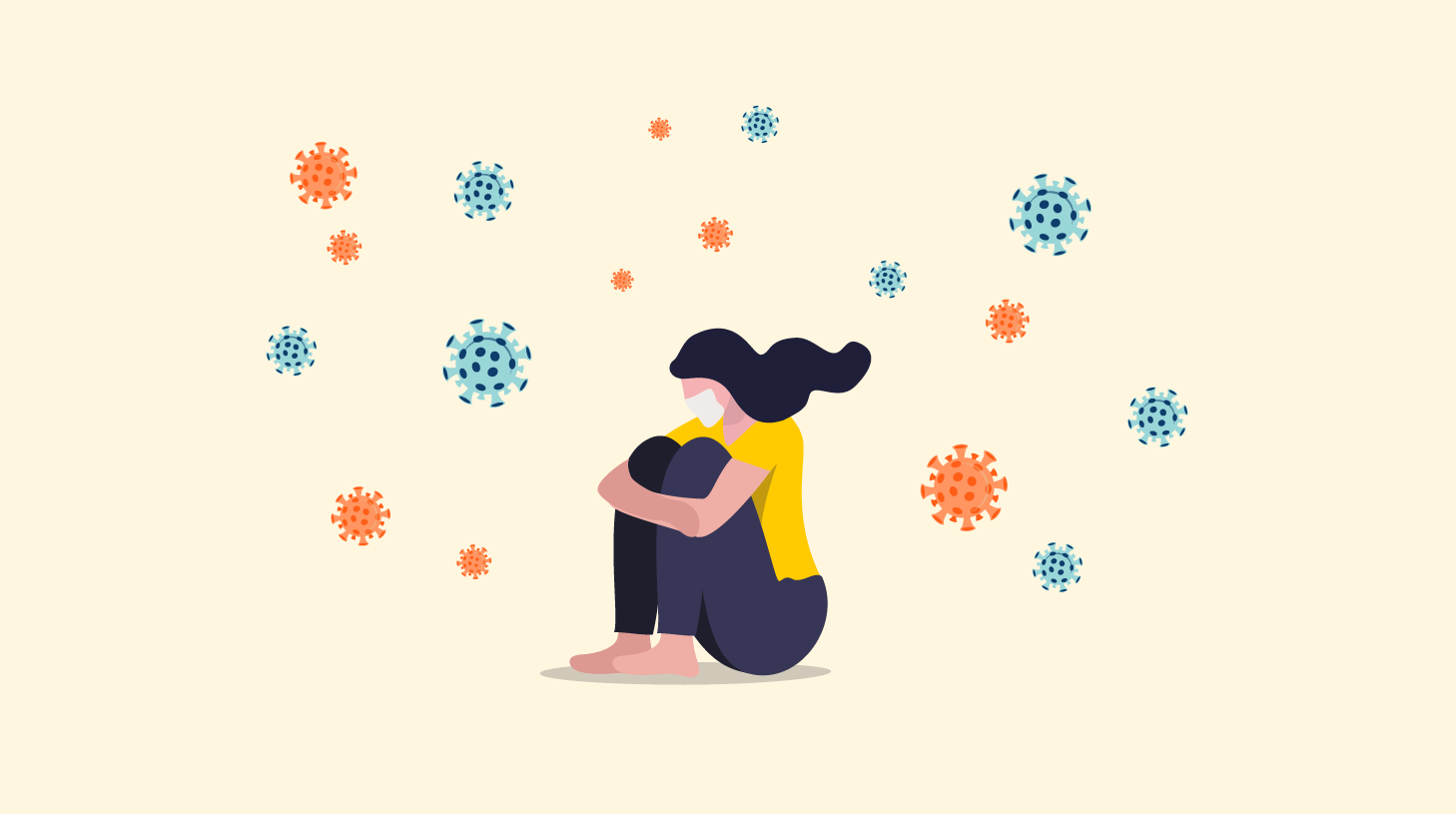 Reduced employee wellbeing does not come without a cost. It undermines employee productivity and morale and can even lead to burnout if we don't combat it on time. But apart from the common workplace stressors, such as poor management style or heavy workloads, pandemic stress was introduced ruthlessly and suddenly. To mitigate its unpleasant outcomes, organizations should take action by reinforcing workplace stress management.
Facing new workplace stressors
First of all, let's see how the pandemic stress affects us both mentally and physically:
According to the video, with COVID-19 spreading around the world, "flight or fight" responses have gradually messed with our brains. Pandemic stress increases fatigue and affects our concentration, planning and decision-making. At the same time, each one of us must adhere to the precautionary measures our employer has introduced to face this crisis, including remote work and physical distancing, which have disrupted our routine.
Remote work
Based on Workable's recent New World of Work survey on how businesses reacted to this crisis, nearly 60% of respondents said that their businesses went partially or fully remote when the pandemic started. Organizations had to quickly adjust their operations to serve remote work and employees on their behalf to adapt to this new work fashion efficiently.
This added complexity to their lives; not only did employees lose their daily routine and structure, some also faced new types of challenges, such as parenting and working simultaneously or working overtime because work-life boundaries were difficult to establish.
According to a recent research by Telus International, not everyone thrives in this remote work setting; more specifically, four out five of respondents in the United States said that it's difficult to 'switch off' after work, and more than half requested a mental health day since they started working from home as a result of the pandemic.
Physical and social distancing
Working conditions were and still are equally challenging for employees who continued operating onsite, but in different ways. Commuting became stressful as people had to avoid crowded places. At work, in most cases, they had to alter how they operated. Mandatory mask use, regular sanitization and physical distancing measures in shared spaces became mandatory as part of COVID-19 company policies.
Let's not forget how hectic life became for healthcare professionals who had to fight on the front lines for our society's health and put their own lives at stake in the process. In other sectors, people had to level up their game, for example, the food or supply chain sectors, and recruit certain roles en masse (e.g. delivery, online customer service) to keep up with the pandemic's urgency.
Unfortunately, as you know, numerous businesses around the world were forced to resort to layoffs due to unresolveable financial struggles. As a consequence, the rise of unemployment inflamed job insecurity and distress.
Loss of normalcy
Stress and anxiety are not the only emotions we've experienced this year. There's also anger and sadness for everything we were forced to leave behind – our regular daily routine, our work friends, our hobbies, and for the worst, our jobs.
These uncomfortable emotions and uncertainty about the future make us imagine the worst-case scenarios. Being bombarded by negative news every day and unable to control all of our life aspects in such an inhospitable environment, it's difficult to bounce back and see the positive side. This experience translates into collective grief.
People face the different stages of grief, such as denial and depression, at their own individual paces. And of course, when having to deal with overwhelmingly negative and unprecedented emotions and at the same time continue being productive and creative at work, that's exhausting.
According to Telus International research mentioned earlier, 80% of remote workers said they would quit their job for a new one that focuses more on employee mental health. Plus, based on another source 50% of millennials and 75% of Gen Zers have left a job due to mental health reasons. As you understand, not having a mental health support system in place can hurt your business in terms of employee turnover, productivity and all those other important metrics.
Workplace stress management: What can your business do?
So how could your business support employee wellbeing in these uncertain times? First of all, you need to fully understand how stressful these times are and accept each employee's feelings as they are. There's no room for judgement and negative labeling right now. Compassion and healing should be our primary standpoints.
These simple practices will help you build a workplace stress management plan or improve your existing one.
1. Revisit company policies and benefits
Before starting off, it's important to think about your current approach to employee mental health. Do you have an employee mental health policy in place? Do you foster a culture of psychological safety and trust when it comes to mental health issues? These questions will help you plan the right initiatives going forward, for example, updating your COVID-19, mental health and remote work policies.
Offering a flexible working hour scheme is essential these days. Many employees are facing various challenges while working from home, especially those who have to take care of family members such as parents. This has put extra weight on their shoulders. Give them the chance to organize their schedule as they wish and allow them some time off during the day to decompress.
As for benefits, if you don't have data on how successful your existing mental health perks are, you can run a quick employee survey to see what's already working and what you could improve based on employee needs. For instance, in these weird pandemic days, people might need different types of perks than usual, to accommodate physical distancing measures – so, instead of gym memberships or free office lunches, you could provide virtual yoga classes and restaurants tickets to staff.
Here are a few more benefits that can promote workplace stress management in these strange times:
Extended sick leaves during the pandemic
Access to mental health counseling services
Online yoga and exercise sessions
2. Provide stress management educational resources
To back up the above and show to employees that their wellbeing matters to you, you could share tips and resources to help them structure their day in an efficient way. For instance, you could send WFH tips or offer free subscriptions to mindfulness meditation apps, such as Headspace or Calm, for stress relief.
If you find a helpful video or article online don't hesitate to share it with staff through an email. This video from The School of Life is a great example:
Also, you can organize a virtual stress management workshop with mental health counsellors on a company level to educate employees on basic stress management techniques.
By inviting the whole workforce to those initiatives, you'll show them how important their mental health and wellbeing is for you and that you take action to support them. It's not just a cool perk or performative practice, but rather a dedicated business priority.
3. Foster a psychologically safe and inclusive culture
Not all employees will communicate their stress issues with their teammates and managers. Even though the level of mental health stigma has dropped in recent years, some people are still afraid of admitting their mental struggles, with a fear of being judged.
But when stressed people suppress their feelings, they may experience a mental breakdown or physical problems. To prevent this, build an inclusive work culture that celebrates everyone's unique personality with compassion and kindness. Encourage employees to discuss their concerns with their teammates openly and accept their discomfort without trying to fix it – remember that providing a safe space for someone to express is one of the best remedies to cope with stress.
Plus, this year, a new type of stigma surfaced because of the pandemic, towards people with COVID-19 symptoms such as coughing. Over the past few months reactions towards people who feel physically poorly are sometimes suspicious and judgemental. Some people overreact if they sense that somebody has neglected the COVID-19 policies and rules, and or course, are afraid of getting infected themselves.
As an organization, you need to prevent those behaviors and attitudes from entering your work environment: write your COVID-19 company policy and all your related communications with staff in a comprehensive and most importantly empathetic way, emphasizing on employee safety. We shouldn't treat COVID-19 patients as enemies – we're literally all in this together.
4. Schedule fun and social time
The abrupt shift to remote work and social-distancing measures led to isolation, both physically and emotionally. Employees cannot socialize as much as they used to with their teammates at the moment, and rely solely on virtual communication to catch up with their work friends and team. Being physically siloed has a negative impact for many and doesn't allow them to let off some steam, as they would naturally do in a shared working environment, during a coffee break or lunch.
That's why you should encourage your employees to hop on non-work relevant coffee meetings and chit-chat exactly as they would in the office. You can also organize virtual game activities, such as quizzes, and allow employees to stay bonded and active in these crucial times, in order to release our negative energy.
What a time to be alive…
"Anxiety takes away all the commas and full stops we need to make sense of ourselves," writes Matt Haig, author and mental health advocate in his book Reasons to Stay Alive. Undoubtedly, this quote is relevant now more than ever. Keeping your spirits up in such an inhospitable setting is a hard job with uncertainty hovering around as a scary ghost.
But keep in mind that overcoming drawbacks is a prerequisite to building resilience. No matter how hard it is to picture this right now, life will get better sooner or later and time will do the rest of the healing. Let's keep on visualizing this very day.