COVID-19 big shifts: The workplace will stay remote controlled
This is the second in a series of excerpts from our New World of Work survey report which was published in August 2020. More than 350 respondents filled out the 30-question survey, resulting in numerous compelling insights both for business and recruitment interests. Here, we learn about the changes – both big and small – in work as a result of COVID-19.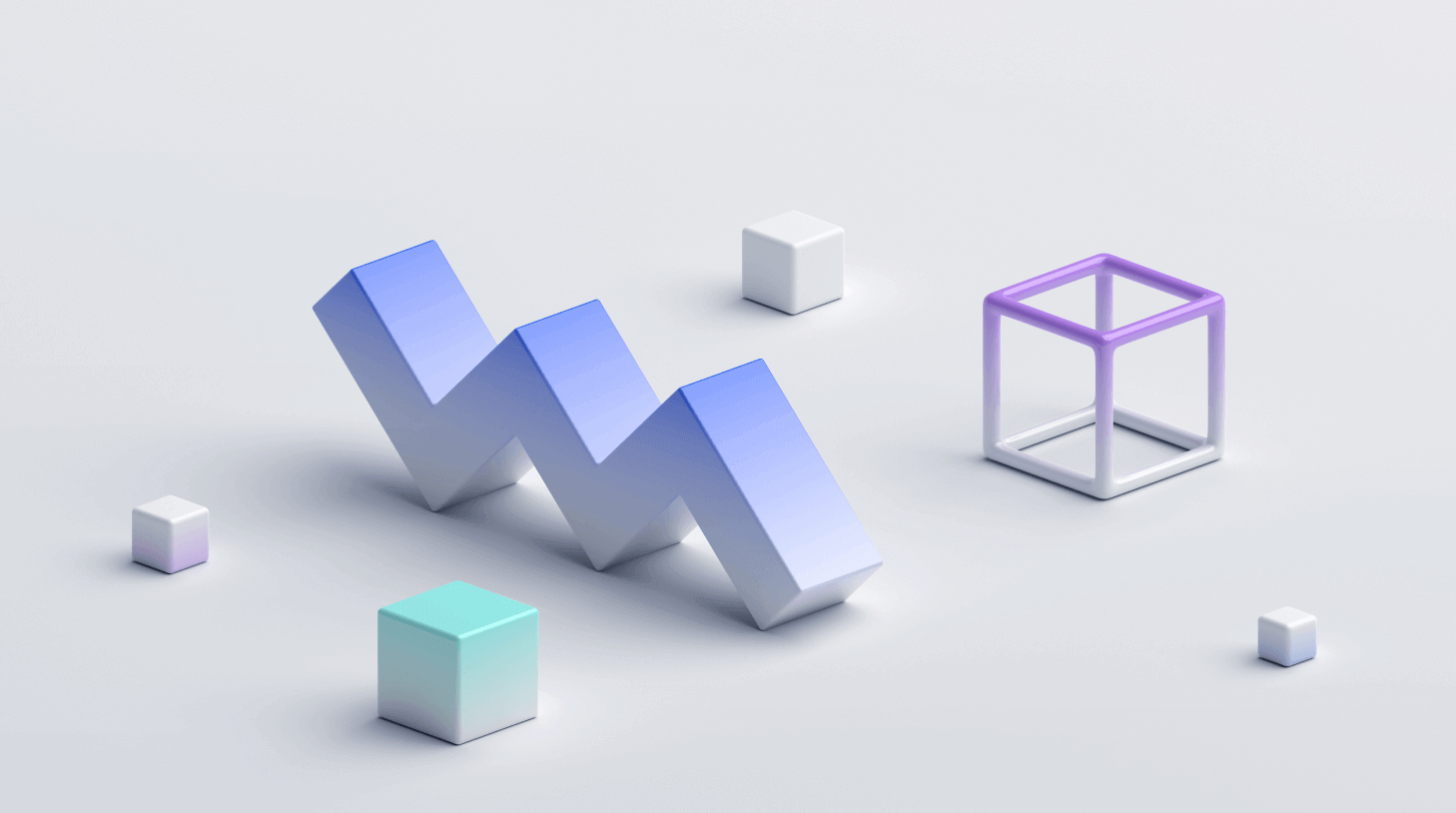 In this chapter, we address the following questions:
How many workers worked remotely before COVID-19?
How many workers are working remotely during COVID-19?
How many businesses plan to make the remote workplace permanent?
What are the biggest paradigm shifts due to COVID-19?
How do the COVID-19 paradigm shifts differ by industry?
COVID-19 isn't just a health pandemic – it's also a social and economic pandemic in that it has significantly impacted how people and businesses operate.
Shift to a remote workplace
The majority of respondents (68%) reported that, prior to the COVID-19 crisis, a quarter or less of their employees worked remotely. Just 11.2% of businesses reported that three quarters or more of their workers operated in a virtual environment before the crisis hit.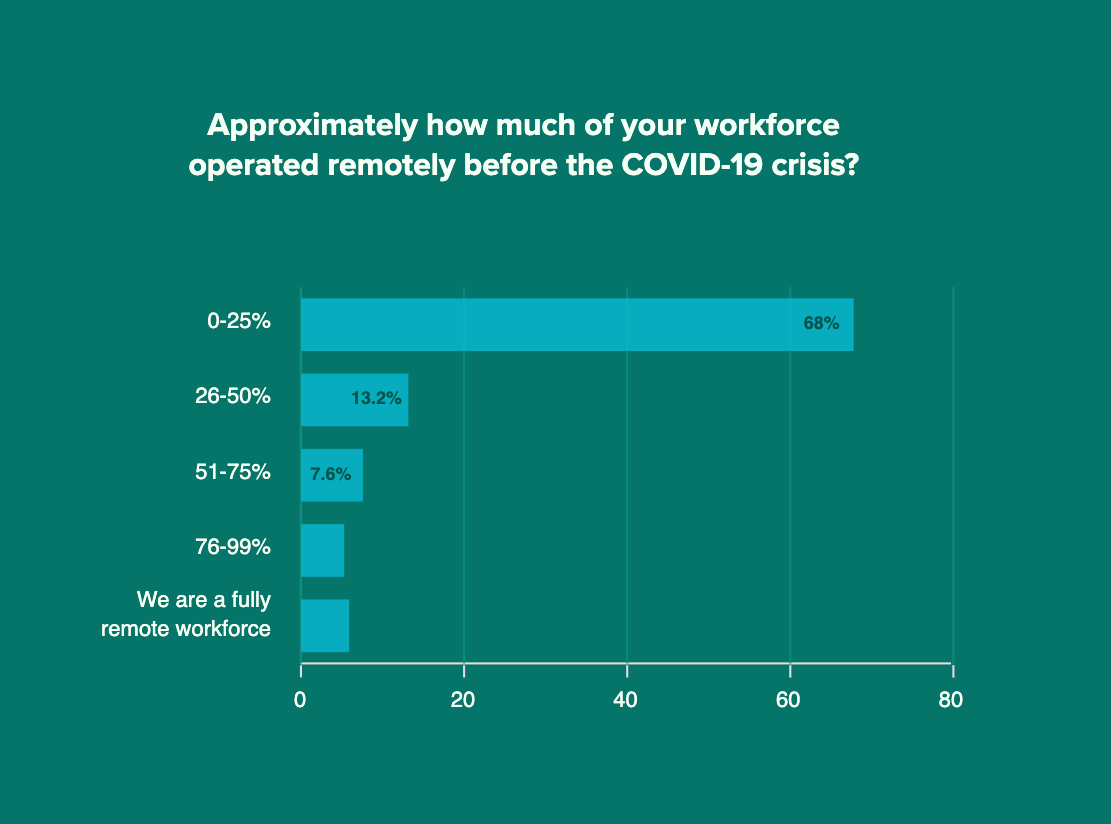 And now? A significant portion of respondents (nearly 60%) said at least three quarters of their staff currently operate in a remote working environment.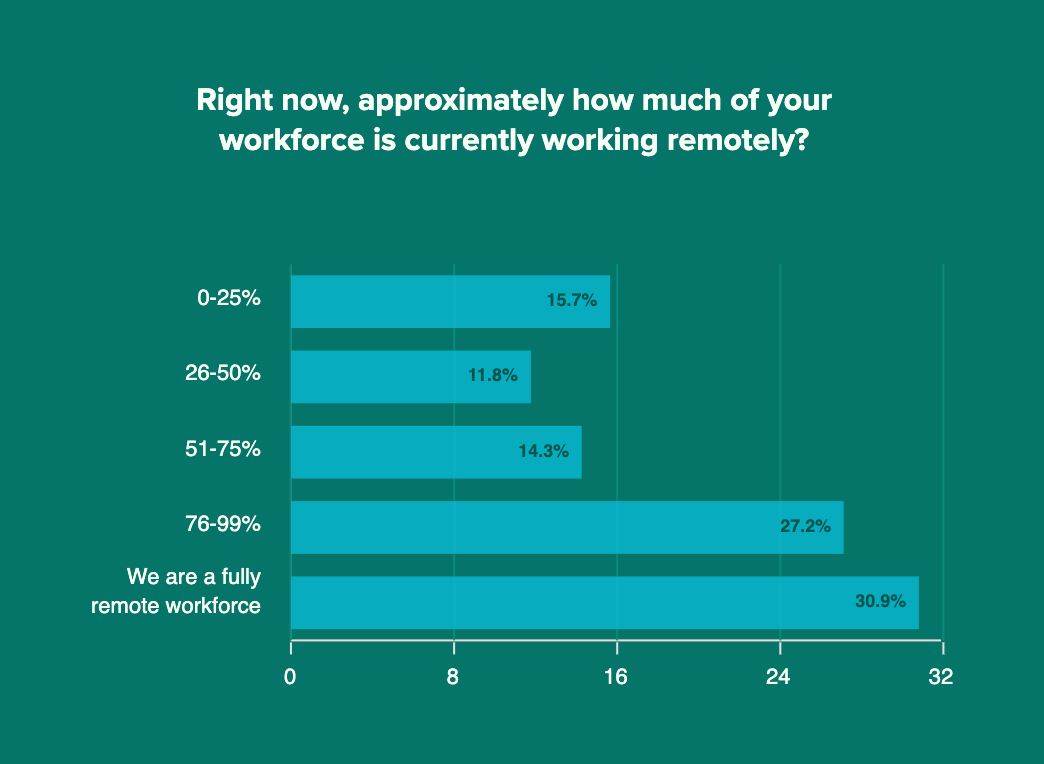 The stark difference between these two graphs (pre-COVID and current COVID environment) indicates that COVID is a major catalyst in moving to remote, and that this change was very sudden. It also tells us that many companies hit the ground running in that shift – in many cases, literally one day to the next.
Shift to the remote workplace is permanent
When asked about a permanent shift to a remote workplace, 41.3% of respondents said they will move at least some positions to a virtual environment, and an additional 9% said they will be fully remote after COVID. Just over one-fifth (21.9%) said they will not permanently move any positions to remote.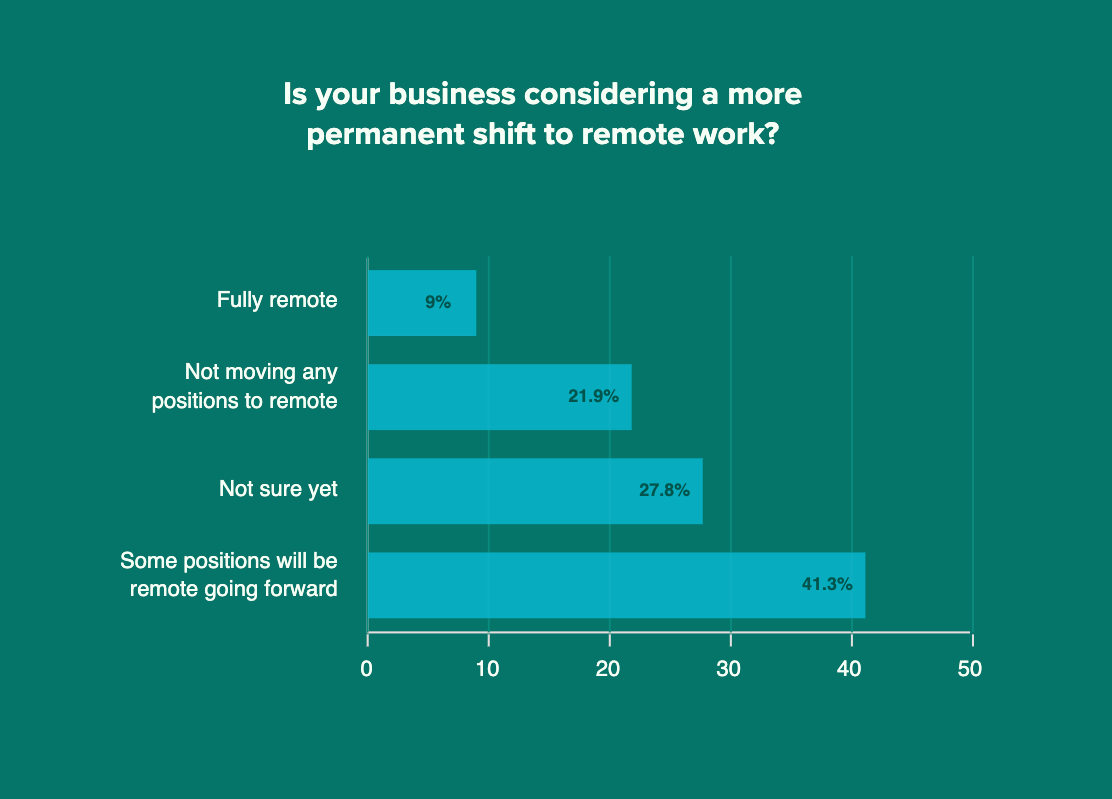 Remote work and distributed teams led by and far in a list of predicted paradigm shifts post-COVID, with a full 71.1% of respondents citing that shift as a new standard. This is well ahead of other options including rules around physical distancing, more tech adoption, and updated workplace design.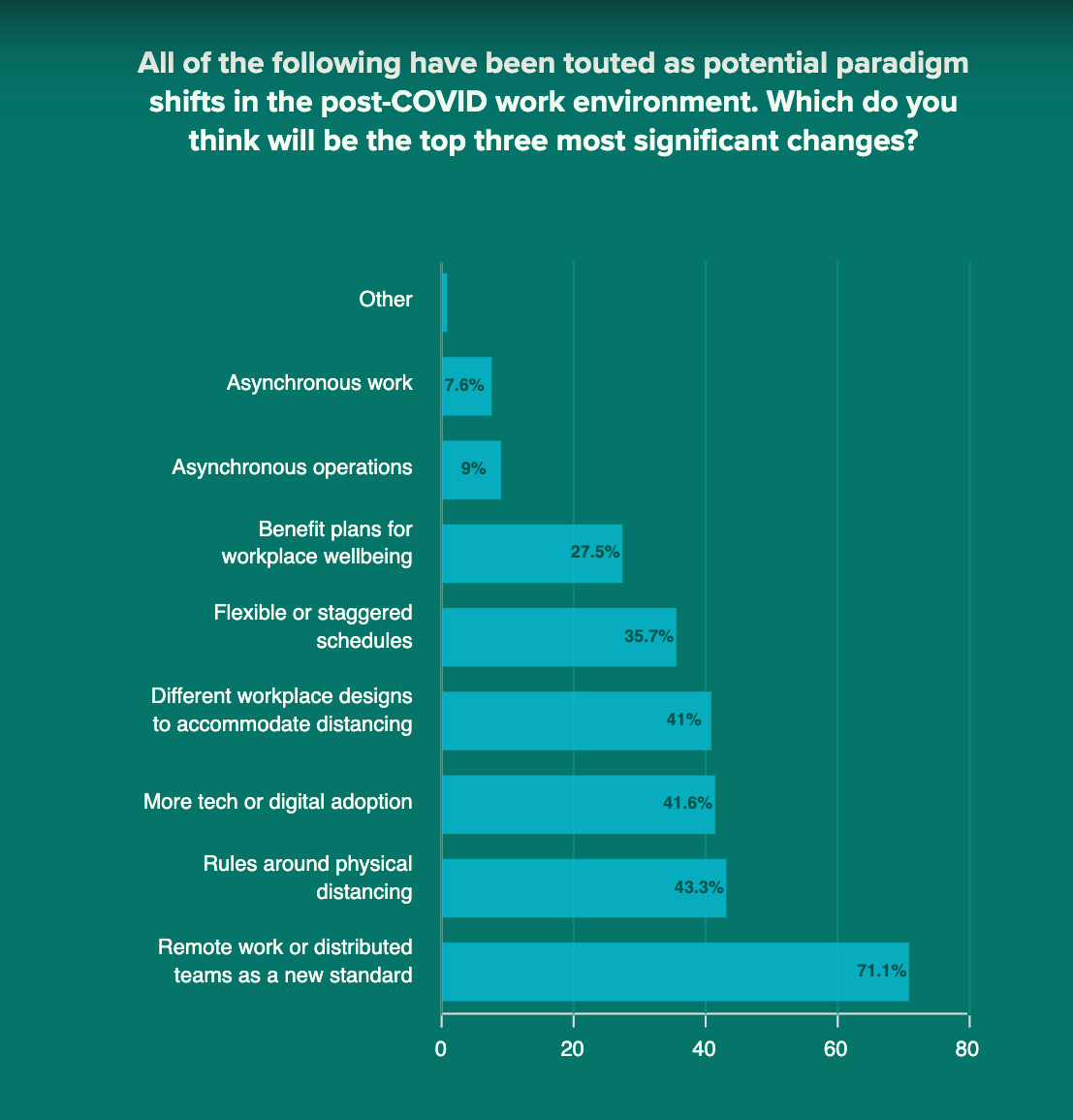 "Remote jobs will increase. Companies will adapt to remote working patterns; this will be the new normal even with the invention of a vaccine. As people become used to working from home, meeting physically will be only a matter of necessity." – Survey respondent
Of those businesses considering a more permanent shift, one-third (33.3%) of respondents said that they plan to move half or more of their workforce to remote going forward. Another 40.8% said they will move 26% to 50% of their workforce to a remote workplace environment.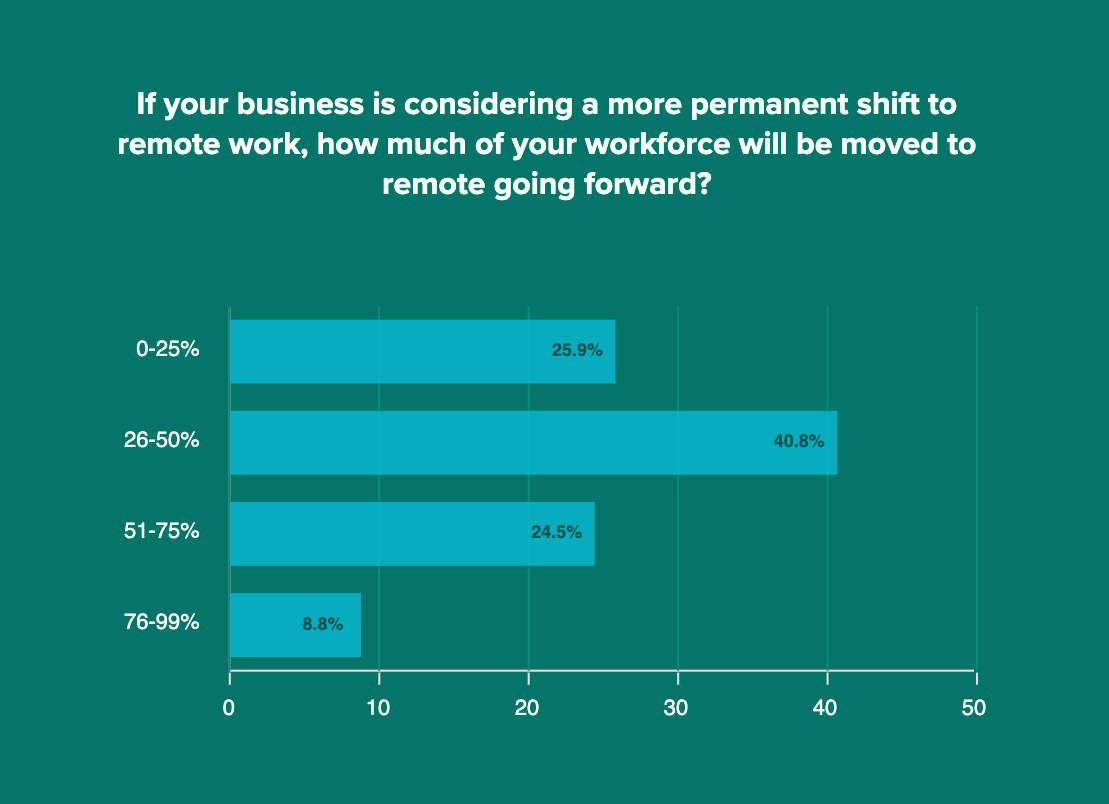 The difference in the pre-COVID remote work numbers and post-COVID plans – and the large number of businesses who moved some or all their workforce to remote during the crisis itself – tells us that COVID-19 not only is a significant catalyst in shifting to remote, but also heavily impacts future plans around remote work.
Of course, each business has their own unique experience in this shift. Three potential stories are:
Businesses were already planning to move some of their workforce to a remote environment for a variety of reasons (economics, logistics, engagement, etc.), and COVID-19 merely expedited those plans (for example, Twitter);
Businesses were considering remote as a possibility, but not as a priority until COVID-19 hit; or
Businesses did not think remote was feasible or even a good idea, but changed their perspective when forced to operate in that environment by COVID-19.
Numbers differ across industries
Although remote work was the most popularly predicted paradigm shift across all respondents in our survey, those in the healthcare sector say rules around physical distancing (63%) and tech/digital adoption (59.3%) will be as significant as remote work (also 59.3%) as major changes going forward.
And those in education tagged changes in the physical workplace as their second-most popular choice after remote work.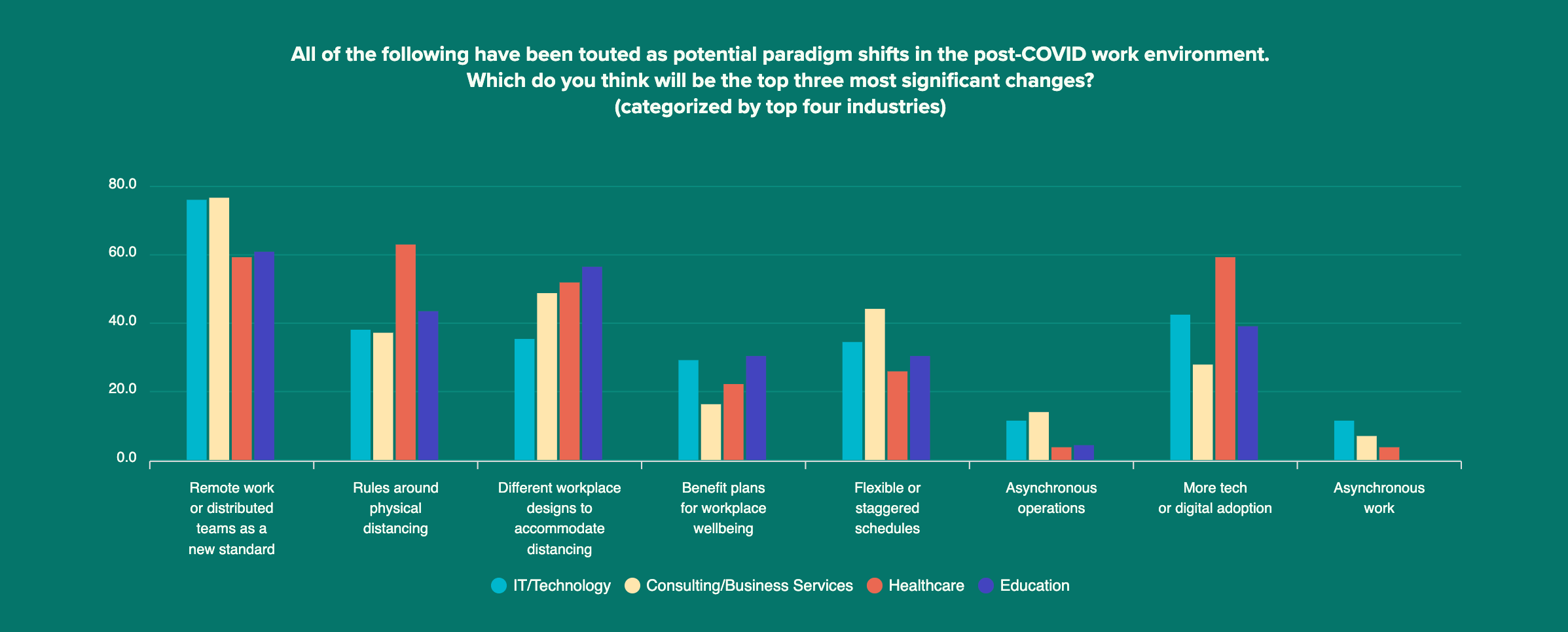 Still, remote work is the clear leader in terms of paradigm shift. This tells us that, regardless of industry, remote work is here to stay.
Want to learn more? Navigate to:
Want to read it all in one place? Check out the full report here.