How leadership and remote work can impact inclusion in the workplace
Diversity and inclusion in the workplace usually go hand in hand. In business terms, if you have a diverse workforce, you should make them feel included to see them thrive. But how effective is it to place these standards in the same box and measure them as an entity? This is a trap many HR teams and managers fall into.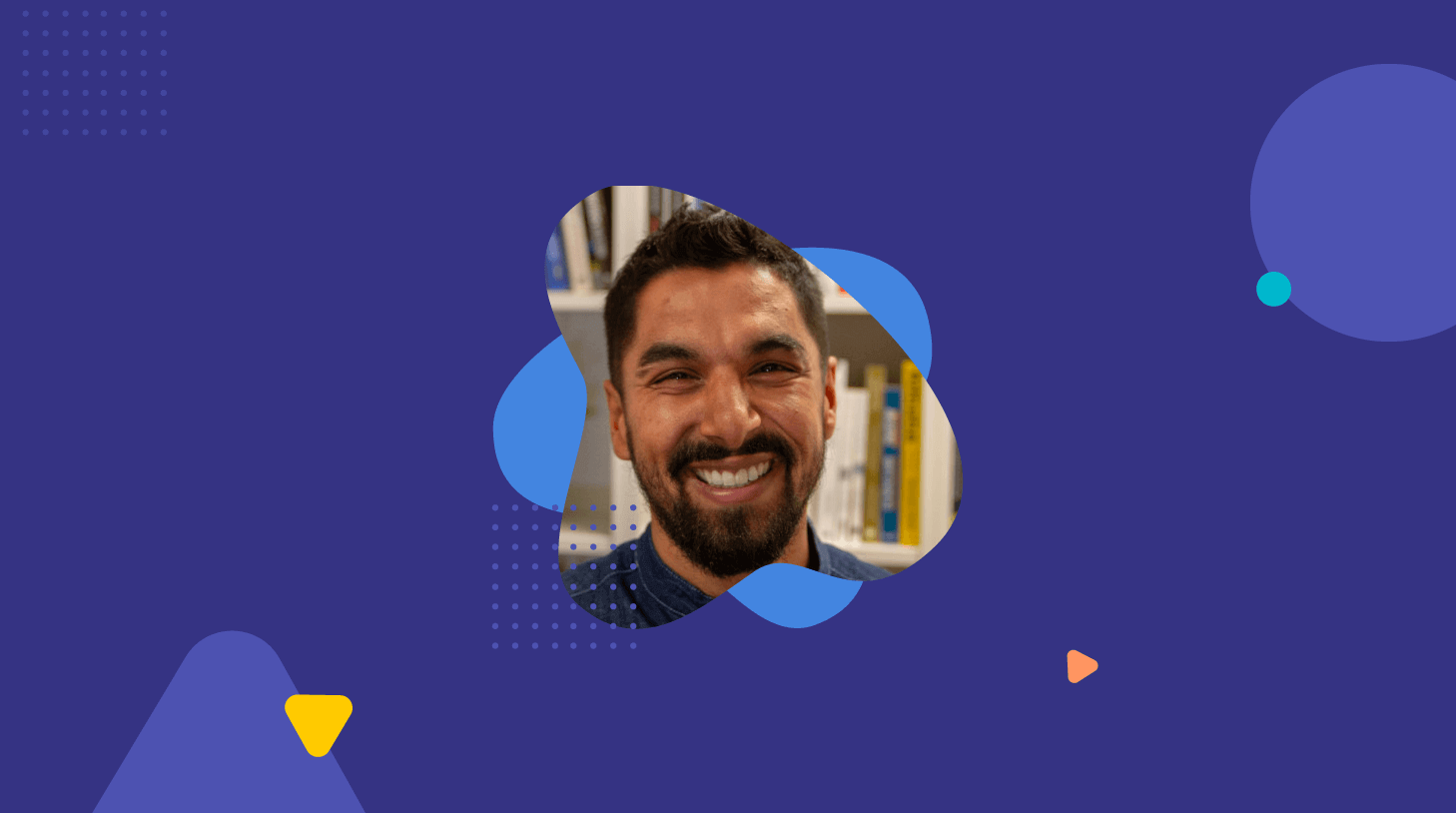 In this article, we focus on inclusion in the workplace. We're not alone in this; we interviewed ZeShaan Shamsi, Partner at the People Collective to learn his valuable insights on inclusive tactics that matter, emphasizing on inclusive leadership and remote work.
What is inclusion in the workplace?
Inclusion at work refers to an organization's intended effort and actions to integrate everyone equally in the workplace, no matter their differences. Inclusion initiatives aim to increase psychological safety and the feeling of belonging, and allow everyone to feel accepted and valued.
According to ZeShaan, fostering inclusivity in business is not just the right thing to do – it offers a competitive advantage compared to organizations that don't have an inclusion plan.
"Inclusivity leads to diversity, leads to innovation, leads to success," says ZeShaan. "The inclusivity leads to diversity of perspective, which by proxy means you limit your blind spots, which therefore mean that you are able to innovate further, which gives you a competitive advantage."
He's quick to point to the positive impact this can have on the bottom line of a business.
"If you have that competitive advantage, you are going to succeed by whatever metric of success your company chooses, whether it's revenue, whether it's market share, whatever it might be. Ergo, inclusivity leads to success as well."
In brief, inclusion of diverse perspectives and characteristics leads to higher performance and innovation, and benefits both organizations and employees. This has been widely documented.
It's up to business leaders
ZeShaan believes that decision makers play a key role in promoting inclusivity, as they can carry the message across different company levels. In ZeShaan's own words:
"It's all well and good having a diverse workforce and having representation and while representation is important, if you're not actually at the table when decisions are being made and you're able to not just be at the table – but also articulate and be comfortable sharing that perspective without fear, without retribution, without any negative connotations – then that means that you're not actually being truly inclusive of diverse perspectives."
As a team or business leader, you should remember that not all people have access to the same resources. Be aware of this, and explore your own blind spots and unconscious biases, through self-education and reflection.
For example, ZeShaan acknowledges the burden a typical business hierarchy draws to employees from underprivileged backgrounds to climb the business ladder.
"All of the systems that we have in our society from government to education to policing is built on a structure of hierarchy and certain people at the top have that privilege and certain people lower down have to fight tooth and nail, just to make that step up," ZeShaan says.
"That's what needs to be dismantled. And that is inclusivity. You're dismantling that system of hierarchy and actually all things are equal, all people are equal."
Take real action
Once business and HR leaders define what measures they want to take to foster inclusion while taking organizational needs and characteristics into account, they should communicate the action plan with managers and employees in a simple and digestible way.
"You don't need to overcomplicate it," says ZeShaan.
But what you definitely should do is to ensure that your actions are proactive, not just performative.
"Make sure that their [leaders'] actions don't just support, but supersede their words because it's incredibly easy to talk the talk right now, because it's in the current zeitgeist and en vogue to do so," adds ZeShaan. "Deeds, not words. That's the important thing. And hold people, hold leaders particularly accountable."
One way to get closer to your goals is to create a culture of communication. If employees feel psychologically safe and valued, they'll be more likely to discuss their needs and sort out potential problems with their managers and teammates going forward.
"You're creating a culture of proactive communication," adds ZeShaan. "And that's essentially what it boils down to: People having the environment where they can speak openly, but with tact. Understanding and having empathy and compassion, but then also being tolerant of other perspectives."
To help employees from underrepresented groups to feel they belong, encourage them to form diversity groups where they can discuss their concerns openly in a safe space. Then, invite the rest of employees to those discussions:
The "remote" challenges to inclusion
When asked how easy it is to promote inclusion in remote workplaces, ZeShaan was a bit skeptical. He believes that as humans we are not built to be remote and isolated. He explains:
"We are made to connect and interact and not primarily through video. But all of those other visual or other senses in terms of body language – even though we don't notice it, smell and all of these other aspects, these non-verbal cues – we're missing out on [those]. And actually, this is why it's been so hard for people because we are fundamentally built to be interconnected social beings, right?"
In a remote workplace, we're missing out on little moments that create human connection. This makes it harder to detect who might feel left out or disconnected from their team. Not everything is readily visible in a remote setup, including cases of discrimination or employee burnout. That's why you have to ensure that you can replicate organic interactions and check-ins virtually.
"My role is not just as a leader for you to be able to speak to me but to speak to each other," says ZeShaan. "To create that platform. Now it might be a weekly stand-up, a Monday morning. It might be on Friday afternoon. We get together for half an hour to check in as a team."
It's also worth finding ways to encourage employees to connect with different teams in the workplace. They might find people with characteristics or personalities they identify more with to nurture that feeling of belonging. ZeShaan explains:
"What a lot of people have said is they're only really spending time with their teams, which is great. But if you have no real interactions with other teams or departments, but when you were in the office you would occasionally have a coffee or you'd go for lunch with some of the team or you'd be in the same place so you have those interactions, you're becoming more and more isolated even within your company."
Be flexible and open-minded
Remote work can be very beneficial for employers who want to increase diversity in their business, as they can expand their talent pool across common borders. But will they still be able to ensure inclusion for people from different backgrounds and locations? And can anyone thrive in a remote setting?
To overcome this challenge, ZeShaan suggests that businesses should offer flexible arrangements around remote working. For example, if somebody wants to work hundred percent remotely, you can allow them to and suggest some amendments, such as visiting the office once per quarter, to sync with the team if needed.
"Companies will need to be, again, inclusive of people with diverse perspectives and requirements," concludes ZeShaan.
Inclusion in the workplace: the road ahead
More and more leaders are starting to realize the significance of inclusivity in our society and workplaces, so it's best to act now – if you haven't done so yet. Take ZeShaan's insights for starters and see how you can tailor them to your own business needs, especially if you're transitioning to a remote workplace.
As for business leaders, remember how impactful your voice is for employees and set the right tone. You might be surprised at the benefits this brings to your business and bottom line.