How to reject candidates without burning bridges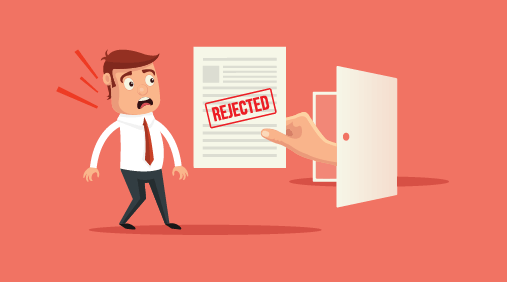 Rejecting candidates with grace is part of creating a positive candidate experience. When done right, it helps you build a healthy talent pipeline and improve your employer brand. That's because candidates who leave your hiring pipeline on a high note are more likely to:
Consider future job openings if you reach out
Become customers or recommend your products/services
Encourage people they know to apply for future roles at your company
Here's how to foster positive relationships with rejected candidates:
Reject candidates as soon as possible
Show rejected candidates you value their time with quick communication. Candidates want to hear from you promptly, even if you're sharing bad news, so avoid waiting weeks to send rejection emails. As a rule of thumb, let candidates know you're not moving forward with their candidacy as soon as you know. Book a weekly time slot to remind yourself to contact applicants who won't advance in your hiring process.
✔ Here's an early-stage applicant rejection email template you can send to candidates, in-bulk.
Personalize your communication
It's best to reject candidates who reached your final hiring stage over the phone. You'll get the chance to genuinely thank them for their time and give them constructive feedback. For candidates you reject during early stages, save time by sending emails. Add a personal note (e.g. "Good luck on your X project") and invite them to connect with you on LinkedIn to keep in touch.
✔ Here's a general candidate rejection email template you can send to candidates at any stage of your hiring process.
✔ And here's a post-interview rejection letter template you can use for later-stage candidates.
Give honest (but useful) feedback
Offer specific, personalized feedback to help candidates understand why you turned them down. To avoid legal risks, be tactful and stick to job-related criteria (e.g. "We were looking for more energetic candidates" may sound discriminatory to older candidates.) Use interview scorecards to help you refer to specific facts when giving interview feedback. If applicable, recommend skills they could develop to become more competitive candidates or ways to improve their job search. As long as your advice is genuine, candidates will appreciate your help and remember the effort you made to help them improve their applications to other jobs.
✔ Here's an interview feedback email template you personalize to give candidates' individual feedback on their performance.
Open up lines of communication
Be available to candidates and be transparent about your hiring process. Offer details about your hiring time frame (e.g. how many candidates are moving to the next phase and when you expect to update them) and, in the meantime, let candidates know if your process or timeline changes. Make sure candidates have your contact details and encourage them to communicate their questions or concerns at any time.
Ask for candidates' feedback
Use your rejection process to gauge candidate experience. Getting feedback from candidates is not just self-serving; it nurtures trust between you and candidates and shows that you value their opinions. Invite them to complete your candidate experience survey, leave a review on Glassdoor or simply share their opinion over the phone. Thank candidates who respond and use their feedback to improve your hiring process.
How to stay in touch with rejected candidates
Ending things on a positive note is the first step in maintaining good relationships with past candidates. To stay in touch for future job openings, occasionally follow up with candidates after your hiring process ends.
Here's how you can create long-term relationships with past candidates:
Invite candidates to events. Extend invites to past candidates for job fairs and career events that you're either participating in or hosting.
Stay in touch on social media. Interact with candidates on social media (e.g. congratulate them when they land a new job or comment on pieces of work or news they share.)
Use your ATS to set follow-up reminders. Keep track of candidates you'd like to contact again by using reminder and snooze features in your ATS.
The way you turn down candidates might shape their lasting impressions of your company. Effective communication during your rejection process improves your employer brand and will help you hire qualified candidates faster in the future.
Frequently asked questions
How do you politely reject a candidate after an interview?
Rejecting a candidate after an interview can be difficult, so we put together this example of a script to use when contacting the candidate. "Hey there [Name], Thanks so much for taking the time to apply for [The Role] at [Your Company]. We really appreciate your interest. We've had a chance to review your qualifications, and while you have an impressive background, we have ultimately decided to move forward with other candidates at this time."
How do you notify unsuccessful applicants?
Here are four options for communicating with unsuccessful candidates, ranked in order of the most effort you'll have to expend to the least: Notifying unsuccessful candidates with a personal email or call, or sending a rejection letter or email are the best ways to inform a candidate that you will not move forward with them.
What do you put in the subject line of a rejection email?
Subject line: Make the subject line clear so a candidate knows it's about their job application. For example, Your Job Application to the Marvel Company. Use their name: Don't write a "cold email" by saying, Dear Applicant. Actually use the applicant's name when writing the job rejection email.