How to create a job posting for multiple job boards with Workable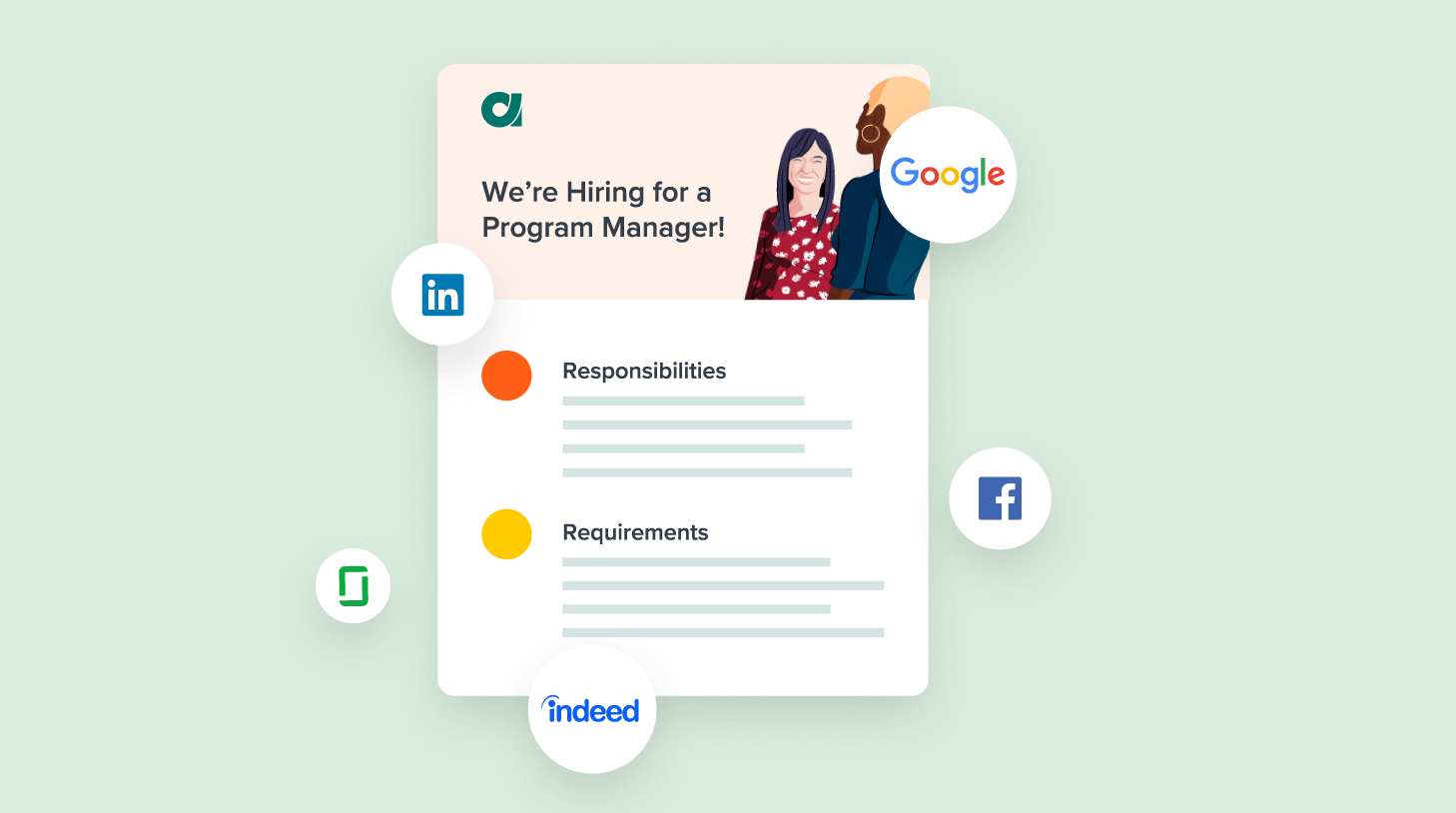 For most companies, job boards are at the heart of the recruiting process. They consistently deliver qualified candidates at a relatively low cost and they're an integral part of a balanced recruiting mix.
Yet, posting on job boards places a significant administrative burden on your hiring teams. They should determine how to create a job posting and post it on multiple job boards to increase exposure. But how do you do that without losing time logging in and out of multiple accounts? And, how do you keep track of all your online job postings—and your candidate applications—when they're arriving from multiple sources?
Recruiting software offers an easy way to create a job posting for multiple job boards with the minimum number of clicks. Using Workable, employers are able to:
Create an effective job ad through the job editor, and use Workable's job targeting options to attract more qualified applicants.
Choose from a variety of job advertising options (free or premium, general or specialist job boards.)
Post jobs on multiple job boards with a single submission.
Keep track of applicants from every job board in a single place.
Monitor the effectiveness of different job boards via the candidate source report.
How to create a job posting with Workable
Workable makes it easy for employers to create job postings, customize job application forms and post job ads to multiple job boards.
Create a job posting
As creating a job ad is the beginning of almost every hiring pipeline, you can jump straight into the process from the Workable dashboard. You'll be directed to Workable's job editor: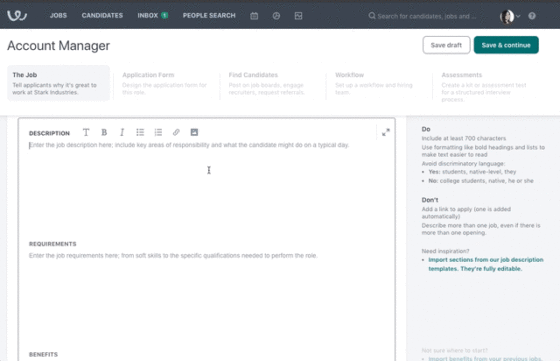 Speed up the process of crafting a complete job description by importing job requirements and responsibilities from Workable's vast job description template library. It's available directly from the Workable interface. Edit the template to suit your employer brand, and add the information about the job and location. This will help target your ad on job boards, promoting it to candidates in the right location.
The job editor will also show the range of benefits usually offered by companies in your location. When appropriate, select the most relevant and edit to suit your organization.
Customize your application form
Workable gives you the flexibility to build your application form in a way that best serves your organization's hiring process and needs. The default fields show the information most commonly requested as part of the recruiting process.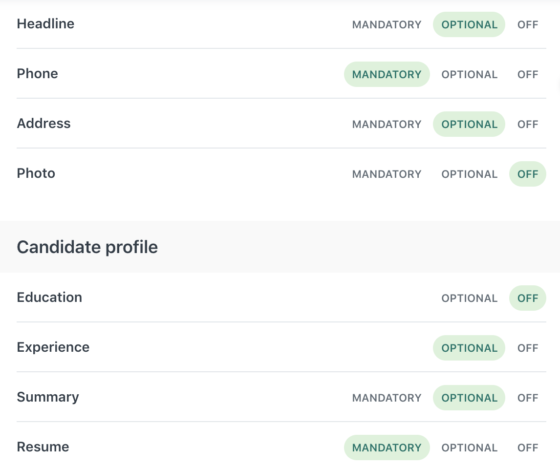 Customize the application form by adding qualifying questions—open-ended, multiple choice and yes-or-no. Once you're satisfied with your form, post your ad to the job boards of your choice to start receiving applications.
Advertise on job boards
Workable automatically publishes your job ad on your branded, hosted careers page. You can also post your job on popular free job boards and paid job boards directly through Workable. If you already have job board accounts, you can integrate them with Workable and use them without having to log in to each one separately.
Workable's job advertising option include:
You can also advertise on specialist job boards like Dice (tech and IT), Caterer (hospitality) and Coroflot and Dribbble (design and creative professions). See all the available paid options inside Workable and select the ones that work best for you. Any available discounts will be highlighted.
With certain job boards, you'll see the option to connect a recruiter account. If you've previously purchased directly from these job boards, this will allow you to publish a position using your existing job slots.
Free job posting sites. These job boards help you attract good candidates without cost and are a good option for a tight budget. Workable offers free job advertising options to job boards like Adzuna, CareerJet, Glassdoor, Google for Jobs and Indeed (organic.) Click on "Publish on all free boards" to post to every selected job board at once with a single click.
Note that before a post can be published, Workable's team of specialists will verify your account and job details to make sure it meets all the job board requirements. This is to ensure that we only publish legitimate job openings, and that those jobs will perform well on job boards. If the ad meets all the job board requirements, you'll see it live on your chosen boards in 12-24 hours.
Promote your jobs and get more applications
In addition to posting your jobs, Workable offers easy-to-use options to help you get more applications and find qualified candidates. Specifically, you're able to:
Ask for employee referrals. Tap in to your co-workers networks and ask them to refer candidates for the job. There's a built-in, editable template to help:
Promote your job on social media. Choose to share your job ad on Twitter, Facebook, Google Plus or LinkedIn: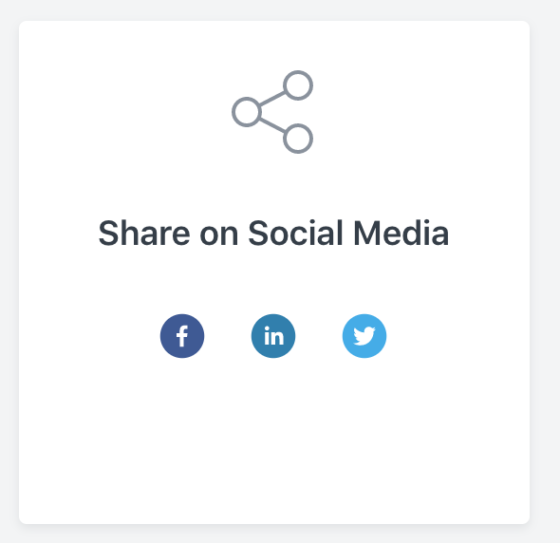 Learn more about advertising your jobs on social media with our Workable University tutorial.
Ask external recruiters to send applicants. Your recruiters will get an email with the job description, inviting them to submit candidates for the job: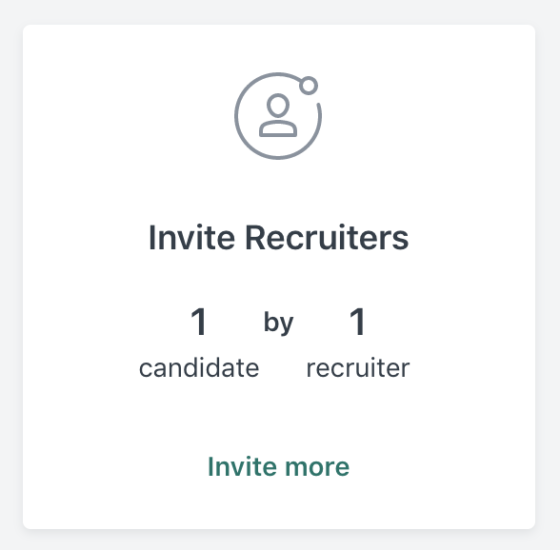 Post your job ad to an external job board. Sometimes you'll want to advertise on job boards outside Workable's network; perhaps they're local to your area or specialists in your industry. There are two ways to connect a job to the applicant tracking features in Workable: the 'Job Shortlink' (for email and social media sharing) and the 'Job Mailbox' (for accepting applications by email.)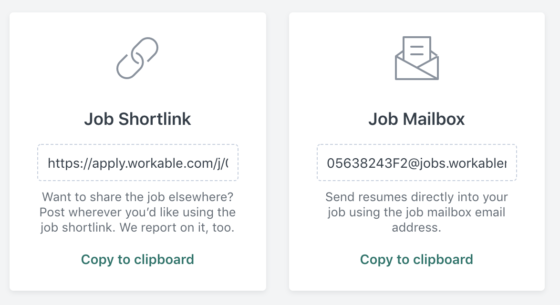 Access applications via your recruiting pipeline
Once your job post is published, any applications you receive are automatically gathered and stored inside Workable. They're easily accessible from the 'Applied' stage of the recruiting pipeline. From there, your hiring teams can add comments, progress or delete candidates and more.
When you're ready, you can choose to turn on specialized integrations with assessment providers. These enable you to send tests and assignments to candidates so you can evaluate them more objectively.
Workable will track your teams' activity as the candidates progress, to produce helpful, data-driven reports. For example, use the candidate source report to discover useful information like how many candidates came in from job boards and which ones are bringing you the most qualified candidates for each role. This report will help you plan your recruiting spend to invest more on the most successful sources.
Check out the rest of our Hiring with Workable articles to learn how Workable boosts your hiring through assessments, recruiting pipelines, interview scorecards and other useful features.