Can't find good candidates? Here are 5 ways to get on top of that
To find good candidates, create precise job descriptions, pursue passive candidates, diversify job posting platforms, build empathetic recruitment processes, and leverage recruitment tools. Addressing candidate concerns and showing your company's value can attract quality candidates even in a talent crunch.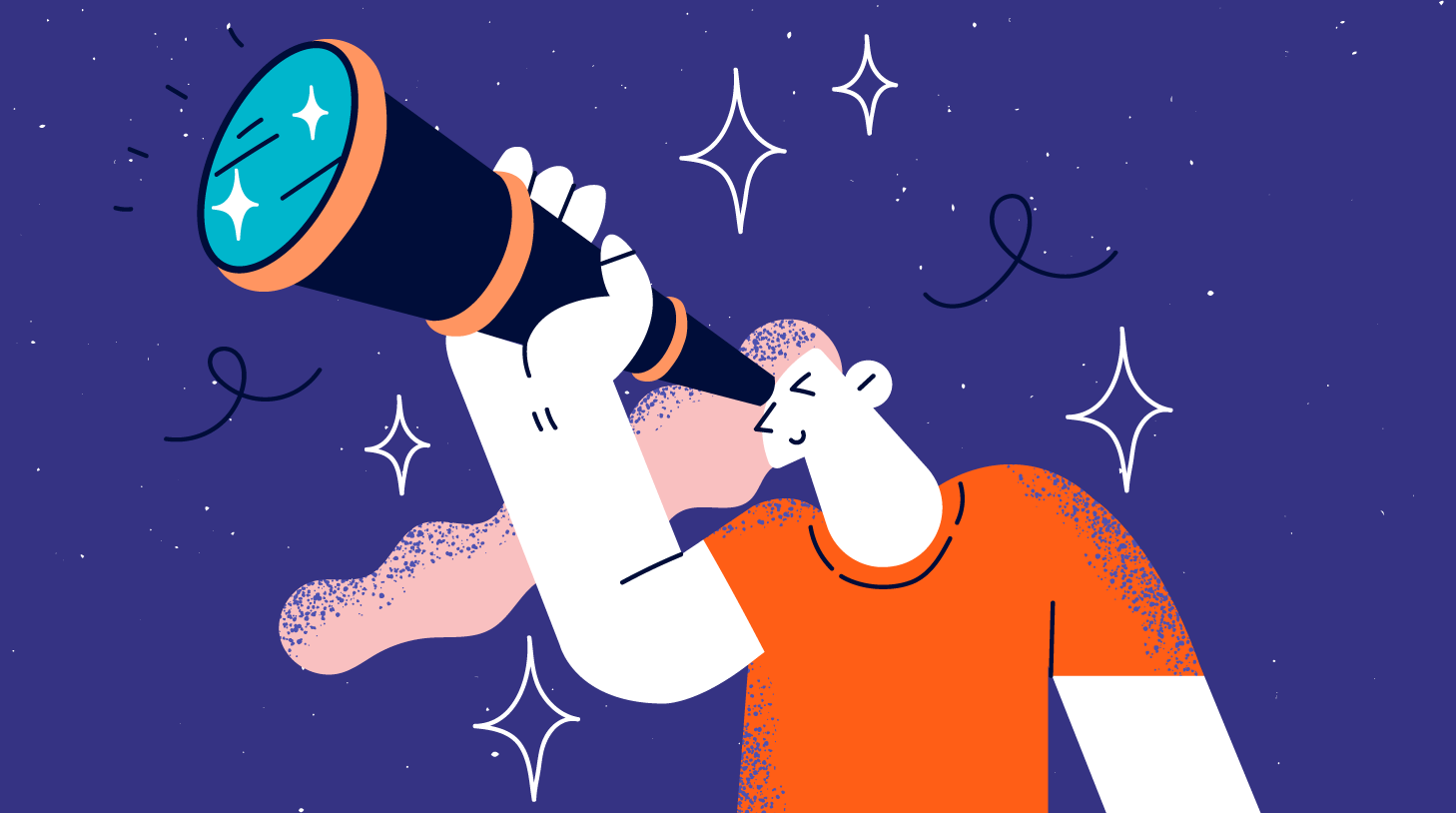 If you can't find good candidates, you're not alone. Candidates per hire (CPH) metrics are on a downward trend. According to the Workable Hiring Pulse report for January 2022, November witnessed a 24.1% drop in CPH compared with the previous three-month average.
So, you have plenty of company when struggling to attract candidates or even finding that your candidates are dropping out midway through the recruitment pipeline.
However, just knowing this is not helpful. You need to solve this. Simply put, you need qualified candidates now to fill up those positions – and fast.
But first, let's look at a few possible reasons behind the shrinking CPH metric in these times.
Why are good candidates so few and far between?
According to seasoned recruiters, here are the major reasons why you are not getting suitable candidates, or why they are dropping out:
Logically, we can say that if we can eliminate these reasons behind the scarcity of candidates, we will see improvements in our hiring results.
So, how can we rise above the roadblocks and get an abundance of great candidates?
5 ways to find good candidates
Follow these tried and tested strategies to get a flood of qualified candidates:
1. Create clear and high-intent job descriptions
Create your job descriptions and job announcements with as much precision as possible. It's more about adding the "right" information, not the "most" information.
Workable has job description templates on almost every job that you might need to fill out. These templates are organized according to industries and job types.
A way of showing empathy directly in the job description is to address the major concerns about work-life balance and company culture that many candidates have today. On top of that, show that you have a development plan for the newly hired employees – tech workers, for instance, highly value this.
It should be apparent from the job posting that they can gain something from working with you. If they just want to be paid well, they have that opportunity in many places. But what gets you ahead is if you value them as a person and you're interested in helping them in their career arc.
2. Pursue passive candidates
You need an active recruitment team that vigorously searches out passive candidates.
Passive candidates are candidates who are not actively looking for a new job but would consider switching given the right offer. In fact, 37% of US workers are passive candidates.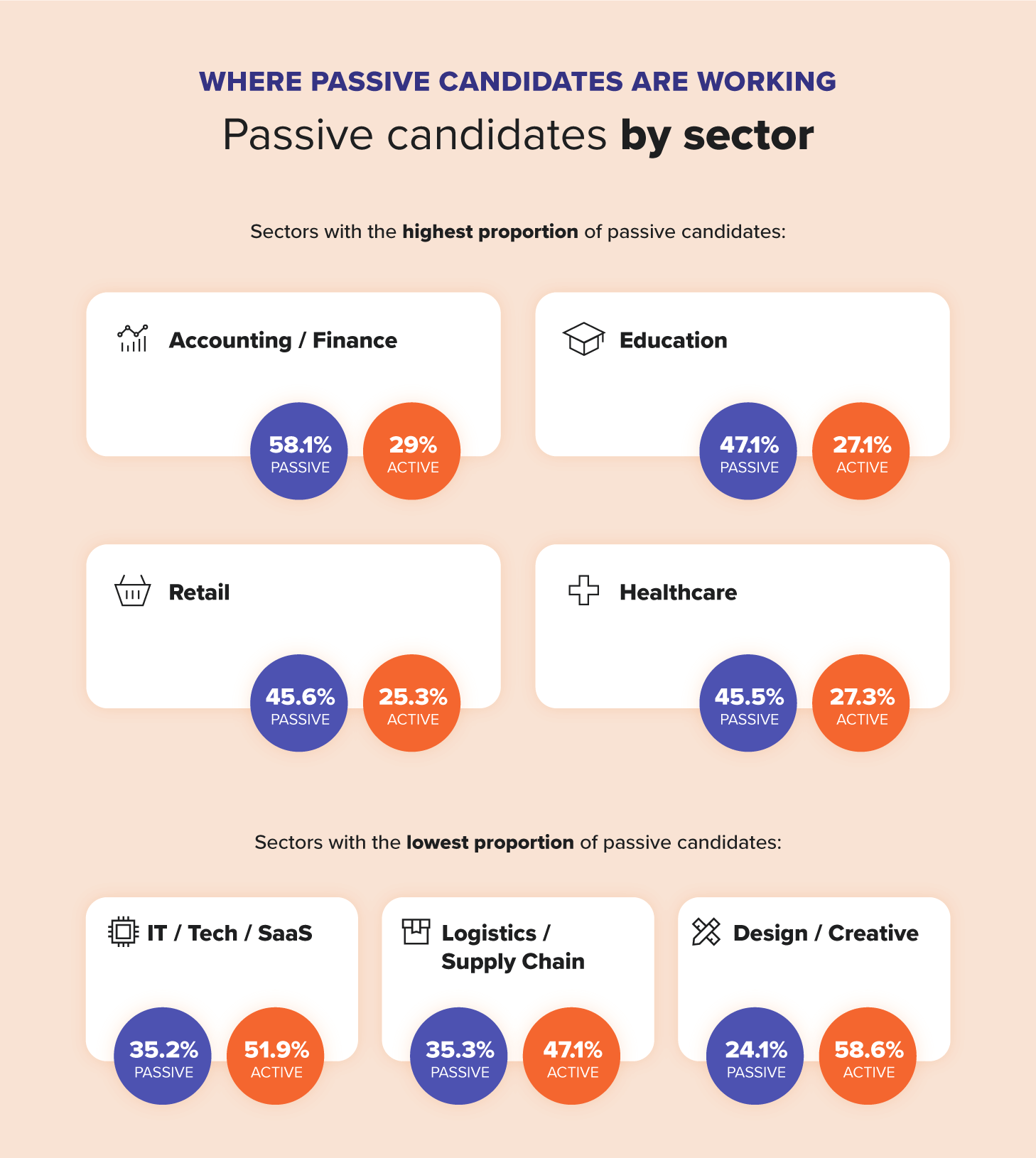 You never know the opportunity you have to offer might make a lot of the talent rethink their career trajectory.
If you come up with an inclusive package and reach the right candidates, hiring can be made easier.
You just need the right strategy and tools.
Here's an email template that you can customize for reaching out to passive candidates:
Subject: Open [Position Title] role at [Company Name]
Hi [Candidate Name],
I am [Your Name], [Your Job Title], at [Company Name]. I saw your profile on [LinkedIn, Github, Behance, etc.] while searching for candidates for the open role of [Position Title]. (**Link to job posting here.)
Based on your extensive expertise on [key skill/s], I believe you would be an excellent fit for the job, and I would love to know more about your interests and career goals.
Would you be available for a quick chat anytime this week or the next? Just let me know your availability, and we can set up a call.
Looking forward to meeting you soon.
Thank you,
[Your Name]
[Signature]
3. Got LinkedIn? Fine! But where else?
Okay, so you are posting your JD on LinkedIn, Indeed, and other places, and you are also getting quite a few applications. But guess what? None of them is quite the match you are looking for.
What more can you do? Diversify your options.
Consider the following:
You can also try reaching out to recruiters outside of your current network to share and collaborate on talent database enrichment – that's one way of thinking outside of the box.
Here's a template email for reaching out to recruiters that you can customize as per your needs:
Subject: Potential collaboration for an expanded candidate pool
Hi [Name],
I am [Your Name], [Your Job Title], at [Company Name]. I found you on LinkedIn while searching for fellow recruiters working in the [industry/sector name]. Given the talent crunch we are experiencing, I thought of reaching out to you in the hopes of forging a mutually beneficial collaboration.
I would love to talk with you about the possibility of sharing our talent pools so that we can hire faster and more effectively.
Would you be available for a quick chat anytime this week or next? Just let me know your availability, and we can set up a call.
Looking forward to meeting you soon.
Thank you,
[Your Name]
[Signature]
On the other hand, the job market has sprouted up a different sort of recruiter – the reverse recruiter. They work directly for jobseekers and help them find their dream roles. They network and find open positions on behalf of jobseekers and help them apply for the position.
Creating and building connections with these professionals can be mutually beneficial. They can help you if they have a jobseeker with the skills you need.
4. Build savvy and empathetic recruitment processes
The whole recruitment process needs to show a certain savvy and empathy.
Today's candidates have seen workplaces and will know what kind of environment it is. So it's important to put your best foot forward and ensure a great candidate experience.
From the way you message to how the information is being disseminated to the candidates will show them that you care for the professional partnership that you are about to embark on.
More importantly, emotional empathy should always remain as a guiding light. Even sharing an interview preparation guidebook – such as this video interview guide – as a gesture of care after setting up the interview date can show that you support their growth.
5. Take advantage of recruiter tools and resources
Acquiring knowledge and information can be tricky. Sometimes, we simply don't know what we don't know and what we are missing out for not having that piece of knowledge or information.
Take, for example, the Boolean search strings while searching for candidates. This simple piece of knowledge can be so powerful.
Yet another point in case would be technologies like the mobile hiring app and recruitment email automation that can immensely help with productivity and time management.
New tools, strategies, and resources continue to emerge, and when you're in the hiring business, you need to be on the lookout for new developments. Be agile. Be nimble. Don't hesitate to introduce new things in your work processes.
Where there's a will, there's a way
Yes, finding and retaining the right candidates might have become more challenging than ever before. However, the new avenues of talent sourcing are also emerging rapidly.
All you have to do is keep an open mind to the new and emerging tools and techniques, try out different things, and above all, know where and how to get in front of your potential candidates.
We hope the above tips, ideas, and suggestions will help you get through this talent crunch gracefully.
Liz Hogan is the Content Outreach Manager and a CPRW at Find My Profession. She regularly shares her advice on job search strategies. She is also passionate about volunteering and learning new languages.
Frequently asked questions
What are some reasons for not finding suitable candidates?

There could be several reasons, such as unclear job posts, not using the right channels for job postings, not leveraging new talent sourcing trends, lack of resources, and a mismatch between employer and candidate expectations.
What are passive candidates and how can they be reached?

Passive candidates are those not actively seeking a job but open to opportunities. They can be reached through targeted outreach, such as personalized emails, highlighting the potential benefits of the job offer.
What are some alternative platforms for job postings?

Apart from popular platforms like LinkedIn, consider industry-specific job boards, remote job boards, and leveraging the freelance workforce. Collaborating with other recruiters or reverse recruiters can also be beneficial.
How can a recruitment process show empathy?

A recruitment process can show empathy by providing clear and supportive communication, offering resources like interview preparation guides, and ensuring a positive candidate experience throughout the process.
What tools and resources can aid in recruitment?

Tools like mobile hiring apps, recruitment email automation, and Boolean search strings can enhance recruitment. Staying updated with new tools, strategies, and resources can help improve the recruitment process.