Best teacher job boards for employers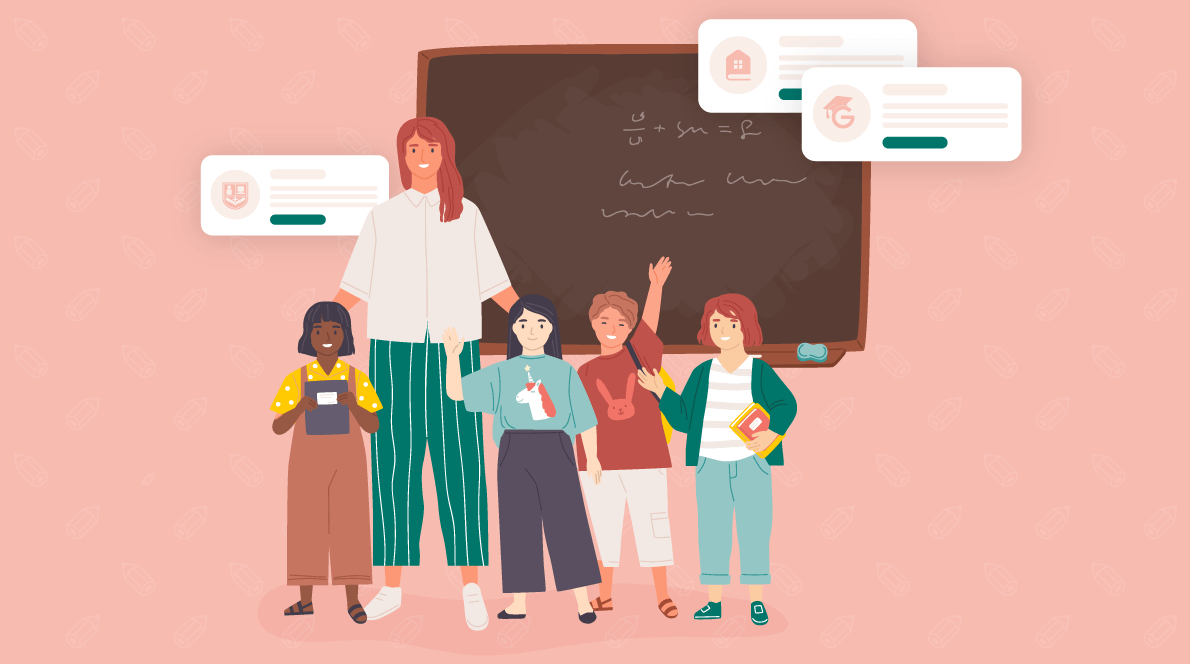 There are dozens of professions in education and most of them are critical to the mission of an institution: for example, you need great teachers who promote the importance of learning and help their students grow their skills and knowledge. And, you need competent school administrators to ensure the organization runs smoothly. But, how do you find and attract these people and other exceptional education and school staff? That's when you need education and teacher job boards.
Popular job boards and social networks could be effective, but, if you want to better target your audience, consider teaching job boards and sites specialized in education. Here are the 10 best teacher job websites where you can advertise your open roles and maximize your outreach to potential candidates:
Niche teacher job boards
Disclaimer: The prices listed below refer to education job boards' pricing packages as of August 2019. Each site may change their pricing at any point, so before you decide where to post your job ads, make sure to check the sites for updates.
This site advertises teaching jobs in universities, community colleges and various educational institutes around the world. You can also advertise the scholarships you offer. Prices start from $295/posting and your job ad will remain live for up to three months. There are additional packages, too, if you want to advertise more than five open jobs.
When you post your teacher job ads on this site, they will also appear on 600+ other job boards and social networks, such as Trovit, Careerjet, LinkedIn and Facebook. You can choose between monthly and annual plans depending on your hiring volume. For example, by paying $199/month, you get 1-3 job slots and have access to 50 resumes. If you buy the same plan for one year, you have a two-month discount. Also, with every plan you choose, you have a 14-day free trial.
If you're looking for ESL (English as a Second Language) teachers across the world, this is a good place to go. You can advertise your teacher jobs for free and start getting applications immediately. Job seekers can also subscribe to the site's newsletter and receive job openings in their inbox.
As its name suggests, this is a website dedicated to jobs in Higher Education. Employers can pick between single teacher job postings (the cost is $345 for up to 60 days) and job packs for multiple open roles. There are also discounts, unlimited annual postings and the option to have your job ads automatically published on the site as soon as they appear on your careers page or ATS. HigherEdJobs has additional services that boost your employer branding and maximize your job ad exposure, such as featured job ads and the ability to advertise open jobs via emails and newsletters.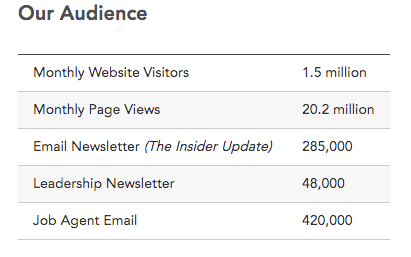 This is a website dedicated to special education teachers in the US. Through the Career Center, job seekers can look for job opportunities, get career advice and find useful information (e.g. salary benchmarks and industry statistics). Recruiters can post their job ads by choosing the plan that best fits their needs:

This is one of the most popular teacher job boards; there are 800,000+ unique candidate accounts and 3.7 million submitted applications. With $250, you can buy one job posting for 60 days or you could save $100 if you choose a three-job pack that costs $650. For annual plans, you can directly contact the site to create a customized package based on your hiring needs.
If your organization or school is based in China and you want to hire English-speaking teachers, try out this job board. You can post permanent positions or seasonal jobs. When writing your teacher job ads, it's a good idea to mention how you'll help your new hires relocate. For example, you can briefly talk about any culture immersion programs you may offer or describe how you financially support your new employees with their relocation expenses. Here are the pricing packages:

In this US job board, you can advertise your K-12 teaching roles. There's also a section dedicated to STEM education. For $100/job, you can publish your job ad for up to three months. If you have multiple open roles, it's cost-effective to purchase a plan that offers you unlimited posts for one year (the nonprofit rate is $500).
The International Educator (TIE) is a nonprofit organization that connects teachers with international schools across the world. Their site offers various advertising options, including print ads in the organization's newspaper and emails they send to candidates who match your criteria. If you have a smaller school, you can choose to advertise your open roles online only, with prices ranging between $799 and $1,399.
A US-based job board that advertises teaching, school administration and EdTech jobs. You can choose between job packs that are effective for one year. This way, you can benefit from discounts by purchasing in bulk and publish the job ads when you open a position. This site also hosts digital job fairs where you can meet potential candidates online.

With this list of teacher job sites in place, it's time to write an exceptional job description that will attract qualified candidates and prompt them to apply. Read our guide on how to write a good job ad and check out our tips to make sure your ads will be approved by job boards.
We've also compiled a list of education job description templates that you can use as an inspiration. And once you've found some promising candidates, use our interview questions to evaluate their skills:
If you're looking for more ideas on where to advertise your open roles, take a look at our ultimate list of job boards. You can also check our list of the best free job posting sites here.
Frequently asked questions
What should I look for when recruiting a teacher?

It can be challenging to find a great teacher, but here are the top 2 things schools look for when hiring. Sincere interest in student success; Ensure they have a firm grasp of different instructional strategies and content knowledge, so learning becomes engaging across different groups of students.
What month do most new teachers get hired?

Knowing when to look for a teaching job will help you find one with ease. Most new teachers are hired in late spring or summer, so this is your best chance!
What do employers look for in a teacher?

The best teachers who have excellent teaching skills and abilities will help ensure their students are learning efficiently. Schools look for good communication skills and approachability for students while hiring teachers.