Talent pipeline management strategy: tips for an effective pipeline
A talent pipeline is a proactive strategy that involves building long-term relationships with potential candidates, even before a position becomes available. It's about having a pool of qualified candidates ready to fill a new position, thereby reducing time-to-fill and enhancing the chances of finding the best talent.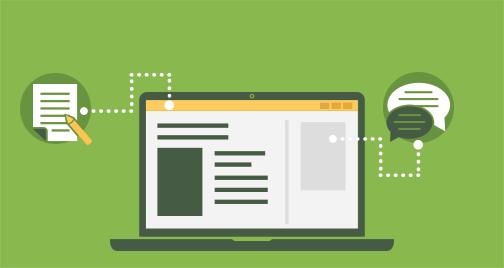 It has become popular to think of the hiring process as a talent pipeline where importance is given to assuring a regular flow of candidates. Effective talent pipeline management is about having a pool of prospective candidates in place prior to the opening of a new position and a predictable sequence of steps for moving them from sourced to hired. It's one of the main ideas that informed our product design at Workable.
What is a talent pipeline?
What is a talent pipeline? It is an approach that can deliver an improved recruitment process. Creating a talent pipeline strategy takes time and needs careful planning but when you get it right, it can shorten the time it takes to make a hire (in other words, time-to-fill) and enhance your chances of finding the best people. Once you establish your strategy, you can implement talent pipeline metrics to grow your program.
An effective talent pipeline management program relies on a well-stocked talent pool — a database of the kind of talented candidates you're likely to need to hire in the future. This pool should feed the early stages of your talent pipelines and we look at the best ideas for managing this flow:
Planning your talent pipeline strategy
A talent pipeline is fed by your network and sourcing. You need to think about the following questions when developing your talent management process:
Which roles need a talent pipeline?
Talent pipeline management needs a well-thought-out allocation of resources. When hiring for roles that don't require rare or diverse skillsets, building a pipeline of talent may not always be needed. Conversely, for critical roles, which can be managerial, highly specialized or simply very important, a talent pipeline can be very useful.
What skills are needed for critical roles?
You can't assess a talent pool if you don't know what to look for. Apart from having detailed job descriptions, it's a good idea to identify the core skills of each position. The input of hiring managers as well as the incumbents of the position is of utmost importance. Always keep in mind that you're seeking to fill future positions. A company should devote time to continuous recruiting, even if there's no current need. Try to think about skills that will be necessary in the future. You should be aware of any changes or trends that will result in a search for new abilities that the organization may not yet possess.
Who's in charge of managing the talent pipeline?
Should recruiters or hiring managers be in charge of talent pipelines? Hiring managers need to be involved as continuous hiring is everybody's job. If you'd like to build a talent pool, which is usually a group of talent with generic skills and potential cultural fit, recruiters may be in charge.
What strategies will I be using?
As you'll see below, there are a lot of strategies and sources you can use for talent pipeline management. Be clear about which ones are likely to be more effective for you. You can adjust your strategies at any time.
How to build a talent pipeline
After you've done the right preparation, you can start building your talent pipelines. Fostering relationships with external talent will give your sourcing and networking techniques a high strategic purpose. Filling positions from within is a good option and may also be beneficial for employee satisfaction levels.
Developing your internal talent pool
There are many arguments for internal hiring. It's people you trust and already know are a good cultural fit. Conduct effective succession planning by using the results of performance evaluations. Identify who has skills that could be used in critical positions.
There are, of course, a number of things to consider. Sometimes some of your best talent may need training to be able to succeed in critical positions. Invest in that. Additionally, in order to make this process more effective, think about shifting away from the annual performance reviews so you can be aware of potential successors for a position at any given time. This will also provide opportunities for coaching and improvement.
Lastly, don't neglect to pay attention to your turnover rate. Enhancing employee engagement and reducing turnover is a huge benefit in its own right, but it can also help in maintaining your internal talent pipeline.
Sourcing an external talent pool
Recruiting external talent is challenging. Sourcing and networking are more commonly used when there's need to fill a specific position. Using your talent pipeline proactively, before filling a position becomes urgent, is a more strategic approach.
Here's a few things you can do to build effective talent pipelines:
Use modern sourcing tools to find resumes and profiles
Sourcing doesn't have to be reactive. There are modern talent pipeline tools and sourcing resources you can use that will bring you close to a pool of talented professionals according to your criteria. Make a first contact, even if they're not currently looking for a position. Keep them on your radar. Try modern hiring templates and tools that allow you to maintain a relationship with your future talent.
Workable's People Search allows you to find candidates based on their listed skills and geographic area. You can also use Boolean search to find these candidates on Google.
Download our free sourcing guide to explore effective sourcing methods.
Attend events to find engaged passive candidates
Every company can select from a wide range of events, meetups and conferences to meet with potential candidates. Refine your recruiting pitch to focus on the future rather than trying to fill current positions. When meeting with talent, approach them with future opportunities, connect with them and keep in touch.
Source candidates from their social media profiles
Social media has made it easy for companies to find talent in the outside world. From connecting with people on LinkedIn to following interesting people on Twitter, social media can help you add quality candidates to your talent pool.
Keep your eye on rejected candidates
Candidates who were rejected at the final stages of the hiring process could be great future options. You already know they're talented and they won't need to pass again through initial stages such as screening calls and cognitive tests. And although rejected before, they may be the perfect fit for a new position. Remember that candidate experience matters: try to leave them with positive impressions about your company. Show them respect (e.g. send them a carefully constructed rejection letter) and connect with them as much as possible.
See also our free post-interview rejection letter sample.
Develop your referral programs
Referrals are a great way to gain access to excellent candidates who may not be looking for a job or may not have the time to look. It's often true that great people know great people. Encourage employees or other persons you trust to refer talent.
Be a desirable place to work
Are you doing a good job in employer branding? Well, keep doing it! Being attractive as an employer is a prerequisite for success in talent pipelining. Not only should you find the best talent, you should also make sure that they will want to work in your company. You should also encourage people to come to you. Dedicate a place in your career's page where candidates can submit resumes for future positions. Don't neglect this; it's a great way to have a constant and effortless flow of resumes in your talent pool. Evaluate them and you may discover real talent among them.
Use your ATS to nurture future candidates
An applicant tracking system, like Workable, stores candidate profiles in a searchable database. Candidates can be assigned to specific positions so you can have a full talent management program. Adding the options to leave comments, evaluations and move them along the hiring process, it allows you to evaluate your talent pipeline strategy and discover great future candidates.
Frequently asked questions
What is a candidate pipeline recruiting?

Recruiting pipelines are a way to visualize your hiring process across time. Each pipeline corresponds with one job, and candidates enter the system at either end, eventually making their way through all stages until someone is hired for that particular position.
What is candidate pipeline management?

The first step in the hiring process is having a pool of prospective candidates available for your next open position before engaging with them to enter the interview process.
How do you manage a recruitment pipeline?

The recruitment pipeline starts before you even advertise a job opening. It's essential to create an employer branding strategy and invest time in sourcing passive candidates because this will save money for employers who are looking at their best options first - which means less training costs down the line.