Hiring manager toolkit: HR templates and tools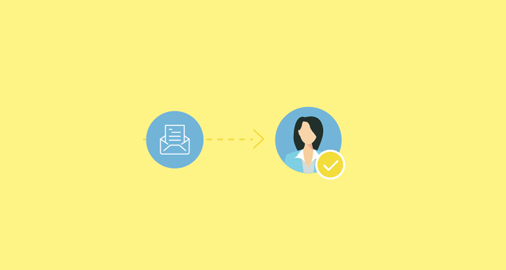 Hiring can be hard for first time hiring managers and seasoned professionals alike. Thankfully, there's an abundance of HR resources that can help first time hiring managers. Even if you're acquainted with the basics and have a professional recruiter on your side, you can still benefit from intuitive hiring templates, tools and tips.
The hiring process starts with opening a new position and ends when your new hire settles in. Every step of the way, HR resources can help you plan better, save time and improve your recruiting skills. If used correctly, they can streamline your hiring process, and improve new hire retention.
Here's a hiring manager toolkit that can help you avoid common interviewing mistakes, improve candidate experience and make the right hire:
Craft the job description
A good job description draws the right candidates. A bad one can waste your time. A well written description details the position's important duties and skills. Job seekers should understand the position's scope and you should evaluate candidates based on the right criteria.
Writing a job description calls for careful consideration. Compile all the different duties of the role and think about what qualifications and skills meet them. You can adjust great job description templates to fit your specific needs. Make sure you also dedicate some time to work on the style. Job descriptions should be inviting, professional and jargon-free. Our job description style guide will show you what works best and what you should avoid.
Post your job
You can choose from a variety of paid and free job boards to post your job description. If you're unsure which job board would work best for you, check out our overview of the best places to post jobs.
Some hiring tools, like like Workable, can post jobs for you. An ATS can take all the hassle out of hiring — especially for hiring managers who aren't trained as professional recruiters. Before the hiring process starts, take some time to familiarize yourself with your company's ATS. If your company doesn't use one, consider signing up for a free trial to see if an ATS can benefit your team. You can use your ATS software's e-mail hiring templates to save time communicating with candidates and manage your hiring process more effectively.
Consider pre-interview screening
Pre-interview screenings are a must if you want worthwhile interviews. Methods like phone screens, tests or even pre-interview questionnaires, can help you reduce a large pool of applicants to a small number of qualified candidates.
Screening calls require a bit of preparation and you can find tips on how to get it right. For pre-interview questionnaires, hiring tools like SurveyMonkey can help you create your own hiring templates and send them to candidates. This way you'll directly disqualify those who don't meet your minimum criteria. Objective tests help measure skills that matter most to you. A GAT (general aptitude test) can measure intelligence, while personality tests can give you an idea of cultural fit. Other tests like skills assessments can measure actual skills that are necessary for each role (e.g. typing).
If your company uses a standard test, ask how you should use the results in the hiring process. For example, what's the minimum acceptable score that will allow a candidate to advance to the next phase? Should the results have any weight in the final decision? If your company doesn't use a standard test, you can make your own selection with the help of an HR professional.
Prepare for interviews
Even experienced interviewers need to prepare before they meet candidates. And if you decide to conduct structured interviews, you'll need a guide to outline your questions, acceptable answers and scores.
Go through interview question templates to see what you should be looking for in candidates and what kind of questions you could ask. Customize the questions to fit your open position and company. You'll want candidates who can give great answers about their skills and who show they value your company and position.
Work on your interview skills
Being a great interviewer doesn't come easily. Experience is vital and learning from your mistakes even more so. By making a conscious effort to develop your interviewing skills, you'll improve faster. After you've planned your questions and determined what candidate attributes you're looking for, you can take some time to prepare yourself. Try to battle your inexperience by learning what mistakes experienced interviewers avoid. Plan ahead to consciously avoid them as well.
Research salary ranges
Making the right salary offer is important. You want the amount to accurately match the position's responsibility and your candidate's profile. If you fall short of the national average, you'll risk losing the best candidate. Check out salary information for the role to get your offer just right.
Draft your offer or rejection letter
Hopefully, you'll find your stellar candidate after a few interviews. Now, you have to send a fitting offer letter to make sure your candidate is fully informed about the position's compensation and benefits. You can use hiring templates for both a formal offer letter and an informal one. Customize for your position and spend some time to add your own unique tone.
Of course, hiring doesn't only involve pleasant tasks. Nobody likes to send rejection letters. Yet, they're important for many reasons, especially to the people you met during an interview. But don't worry, you can use a post-interview rejection letter template from our resources to help you craft a letter that's both polite and to the point.
Create an onboarding checklist
Having an onboarding plan is important and can help your new hire feel welcome and settle in faster. The earlier you start the onboarding process the easier it will be. Use our new hire welcome letter template to establish an early relationship with your new team member. Don't neglect adding a great deal of enthusiasm and set the tone of your leadership approach. Be in regular contact with your new hire if their start date isn't immediate.
More: 21 HR tools and techniques designed for growing companies
Frequently asked questions
What is a recruitment toolkit?

A recruitment toolkit is a collection of tools that can be used by an organization to reach out and hire new employees. These kits may include targeted email campaigns, social media ads, or other strategies designed for hiring managers who need more help finding great candidates in their area of expertise.
What are KPIs in recruiting?

Recruiting KPIs are metrics that help measure the effectiveness of your hiring process and recruiting team. These data-driven insights give you a better idea of how close or far-reaching those goals truly are, which in turn allows for more strategic decisions about where time should be spent accordingly.
What is the HR recruitment cycle?

The recruitment process can be overwhelming for both employers and employees. But, it's important to remember that there are six main stages in any complete cycle of job seekers: preparing yourselves, sourcing potential candidates who fit your needs (and CV), and screening those applicants so only qualified people make it through into the next step-selection stage.