21 HR tools designed for growing companies
Finding HR software that meets your company's individual needs is tricky - options are abundant and each software has its merits. To aid your search, we assembled a few promising tools for some of the most important HR techniques, like recruiting, performance management, employee training and employee engagement.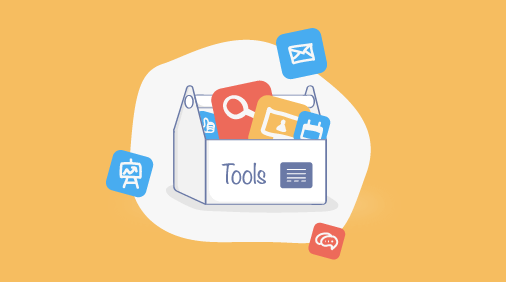 Streamline your recruiting
Recruiting is a multi-layered function that calls for a variety of HR software. Here are some tools to support your recruiting process:
With candidate screening
Related: Recruiting tools and techniques for modern HR teams
With video interviewing
With sourcing and applicant tracking
Related: 17 effective candidate sourcing tools
With more objective hiring
Other options for effective recruiting: eSkill, Interview Mocha, Montage.
Support performance management
Performance appraisal software can be a stand-alone solution or part of an integrated HR Information System (HRIS). Stand-alone products can have broader functionality, but make sure they integrate with other HR tools you use. Here are a few cloud-based, dedicated platforms:
Other options for performance management: Impraise, Spidergap, WideAngle.
Workable is the leading ATS for ambitious companies. Sign up for our 15-day free trial and start hiring better people, faster.
Monitor training and learning
Corporate training involves training employees, customers and partners. You can create courses, monitor progress and organize training activities with a Learning Management System (LMS):
Other options for Learning Management: Bridge, Docebo, Litmos.
Measure employee engagement
Asking for employee feedback builds trust and can result in many positive changes in your company. Recognizing and rewarding feedback is good for morale. Here are a few tools to survey and reward your employees:
Other options for measuring employee engagement: Briq, Motivosity, Officevibe, VibeCatch.
Keep all functions in one place
Fully-fledged HRISs support your HR needs by providing a range of tools. At a minimum, they offer a centralized employee database, payroll and benefits administration, timekeeping, onboarding and compliance reporting. Most HRISs integrate with other tools, so you can also take advantage of the flexibility and added features of a stand-alone product. Here are a few HRISs to consider:
Other effective HRISs: ADP Workforce Now, Kin HR, Staff Squared, Workday.
Frequently asked questions
What are HR tech tools?
HR technology is the backbone of any organization. It not only automates many tasks but also provides insights that can help managers make better decisions about talent acquisition and management.
What are some major HR activities?
The HR basics are important for any business, but they're especially crucial when you have a small company with limited resources. The first step in managing employees is selecting the best people for your team--this can be difficult without access or knowledge of what exactly makes each applicant qualified.
What is HR process?
HR processes are a collection of essential topics that an HR department covers. These include recruitment, scheduling payroll benefits, and internal relations training compliance.