How recruiters and hiring managers can work together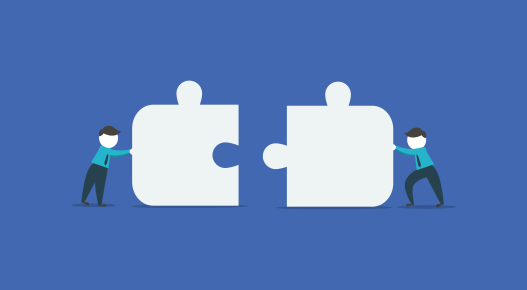 Recruiters and hiring managers share a common goal: finding great candidates as quickly as possible. In a perfect world, their collaboration is smooth and effective. But often, the recruiter-hiring manager relationship is a tense one. Hiring managers might complain about a low-quality shortlist of candidates, while recruiters could struggle to meet high expectations set by hiring managers.
Some common problems between hiring managers and recruiters:
Hiring managers are unsatisfied with the quality of candidates.
Recruiters are dealt unrealistic expectations from hiring managers.
Recruiters and hiring managers have differing opinions on the strategy and how long it should take to hire someone.
Instead of getting frustrated with hiring managers who don't understand you or are hard to work with, consider these three things:
You can't do your job alone.
Befriend hiring managers, ask for their advice and appreciate their management experience.
Hiring managers have other things to do.
They might not have extra time to spend on recruiting strategies.
Treat your hiring manager like a customer.
Work to identify and address their needs. After all, their satisfaction means you've closed a successful hire.
Here's how you can tackle the most common differences and start building strong relationships with hiring managers.
When hiring managers don't provide clear job requirements:
Perform internal research. Identify the department's role in the business and take a look at the organizational chart. Ask yourself:

How does this team function in the company?
How has the team evolved in recent years?
What are this team's short-and long-term goals?
Ask pointed questions. Interview your hiring manager and avoid generic questions, like "What are you looking for in your new team member?" Think of criteria that would make strong interview questions (e.g. "What kind of software have you used in a similar role?") Here are some ideas:

What skills should the ideal candidate have?
What technological tools does the candidate need proficiency in?
How is the team structured and who will the new hire report to?
Perform external research. It will save both you and the hiring manager time if you research industry benchmarks to figure out the best candidate source for the specific position and the kind of skill set you're looking for. You can use this data as a starting point and then add on any extra requirements your hiring manager has. When performing external research, ask yourself:

What are the main responsibilities for this role?
What kind of qualification is usually required for this role?
What's the usual salary range?
When hiring managers want a shorter time-to-fill:
Engage in the entire recruiting process. Show your hiring managers you care and you're not there simply to fill their job quickly and move on. Going the extra mile separates a good recruiter from a bad one.
Identify potential deal-breakers early. Make sure there are no last-minute surprises. Different salary expectations or a request for a flexible work schedule could start the hiring process all over again. To keep your hiring manager satisfied, be proactive and warn them about potential deal-breakers.
Opt for transparency and metrics. Time-to-fill is a common ground for miscommunication in the recruiter-hiring manager relationship. An Applicant Tracking System can make your hiring process more transparent, as the entire hiring team can access important metrics. Metrics can include: the number of people interviewed, the number of candidates who advance in the interview process and reasons candidates are rejected.
When hiring managers have very high expectations of recruiters:
Reconsider must-haves and nice-to-haves. Sometimes, hiring managers set high expectations. This can mean a longer sourcing process, especially for hard-to-fill roles. Meet with your hiring manager and prioritize what skills candidates need before they're hired and what skills they can learn on the job. Then, adjust your job description accordingly.
Check back with the hiring manager regularly. If you meet with your hiring managers only twice (to get job requirements and to provide a shortlist of candidates), you risk suggesting unqualified candidates. Get frequent feedback from hiring managers while in the middle of sourcing. Successful recruiters stay in close contact with hiring managers, as they may change job requirements.
Be upfront about results. Set ground rules with your hiring manager to lay the foundation for a trusting relationship. Listen to their expectations, but clarify your limitations. For example, if the hiring process includes an assignment, it's best to collaborate on a timeframe with appropriate deadlines.
Related: 17 effective candidate sourcing tools
When hiring managers need help interviewing candidates:
Share sample interview questions. Some hiring managers might lack interview experience, so walk them through the process. Explain what to expect from candidates' answers and point out red flags they should prep for. Follow up with them after their interviews, discuss their concerns and advise them on their final choice.
Fight bias. If you spot any questionable behavior during the hiring process, consult the hiring manager. Help the manager make an objective decision by presenting each candidate's strengths and weaknesses. While screening candidates, guide the hiring manager to focus on things that matter, like relevant skills and a penchant (vs. a passion) for the job.
Open your communication lines. Communication is the key to healthy relationships, and the hiring manager-recruiter relationship is no exception. Discuss your communication style with hiring managers and encourage them to express their views.
With time and willingness to communicate more openly, you'll be able to foster strong working relationships with hiring managers and hire more effectively, as a team.
Frequently asked questions
How do recruiters build relationships with hiring managers?

It's important that recruiters and hiring managers have a strong relationship to ensure they find and choose the right candidates for a company. These two positions can build a relationship by communicating clearly with each other, building trust with mutual respect, and staying consistent in their decisions about candidates.
Does the hiring manager make the job offer to candidates?

There are instances in which, even though an employer is working with a recruiter to fill a position, the hiring manager decides they should be the one to make the official job offer to a candidate.
Does the hiring manager decide salary?

Employers decide how much they pay their employees by establishing a salary range. A salary range consists of a minimum pay rate, middle-range possibilities for pay increases, and a maximum pay rate.