6 ways to build an employee referral program that works
Creating an effective employee referral program involves explaining job requirements, keeping employees updated, acknowledging good referrers, offering a mix of incentives, enhancing the user experience in the job application process, and experimenting with various referral tactics.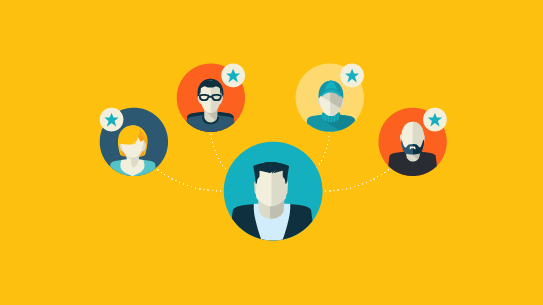 An employee referral program can be a superior recruiting tool: referred candidates are typically cheaper and faster to hire and stay at their jobs longer than traditional hires.
How to make your employee referral program effective:
1. Explain job requirements
Employees don't instantly know what their companies are looking for in candidates. They might have an idea of what "culture fit" means. But specific job requirements may be less clear, especially if employees are asked to refer people who work in different departments and job functions.
Dispel the mystery. Include links to job descriptions when sending emails asking for referrals. It can also be a good idea to highlight what you're not looking for. The U.S. energy company DCP Midstream went out of its way to prevent unqualified referrals with a campaign to remind employees that not every friend or acquaintance makes a good colleague: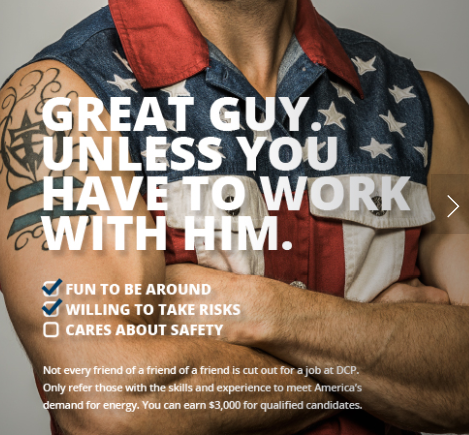 2. Keep employees updated
Employees who refer candidates expect to receive updates on the recruitment process. Not hearing back from recruiters can make employees reluctant to refer again, a mistake which undermines your employee referral program.
Communicate when possible. Let employees know what's happening at every stage of the process. When a referred candidate isn't selected for an interview, send referrers a thank you email anyway. Encourage them to keep looking for great people. That way employees won't feel underappreciated.
3. Acknowledge good referrers
Along with offering monetary referral rewards, try to publicly recognize effective referrers. For example, if one employee has referred 10 people, six of whom were hired in the past three months, you've got a star referrer on your hands. Make sure they know you appreciate their effort. Any acknowledgement, ranging from an award to public praise from the CEO, can be meaningful. Make these acknowledgements a codified part of your referral program policy.
Dell uses the Dell Talent Community, its social sourcing tool, to award points to "Top Referrers." The more frequently employees share jobs in their network and refer candidates, the more points they get, and their names are displayed in Dell's internal system. Dell also recognizes successful referrers in team meetings, both locally and globally.
Related: 17 effective candidate sourcing tools
4. Offer a mix of monetary and non-monetary incentives
Google made a mistake in employee referral strategy when it doubled its $2,000 referral bonus. Money is a popular incentive but selling an experience (e.g. trips, vouchers, or motorbikes) can better market your employee referral program. And some of these incentives, like time off and gift vouchers, are less expensive than cash awards. Salesforce.com recently surprised employees who participated in their referral program with baseball tickets. Salesforce also offers impromptu awards to drive referrals.
If you announce that you are using money as an incentive, opt for a tiered system: it's the most effective tool to motivate employees to participate in your referral program. Give higher rewards for harder-to-fill positions. Offer a flat amount for each referral and then offer more if referred candidates get interviewed, get hired or stay at your company for at least six months.
5. Enhance user experience in your job application process
A user-friendly application process is essential to getting candidates to apply for a job, and the same applies to referrals. Your referral process shouldn't be lengthy, complicated or require lots of clicks. Otherwise, you risk driving referrers away.
Consider using a referral software or platform. This kind of software allows hiring managers and recruiters to send requests for referrals for particular positions. Referral software is also a good option if you want to help employees share open positions with their social network. Applicant tracking systems (ATSs) can typically integrate with dedicated referral software services, or offer their own referral tools.
Related: Innovative recruiting tools and techniques for modern HR teams
6. Experiment with referral tactics
Survey employees to find out what prompted them to refer (or, not refer) and what suggestions they have to improve your referral program. A successful referral program continues to adapt by making use of a variety of initiatives. Try these techniques to improve your employee referral program:

Frequently asked questions
What is an employee referral program?

An employee referral program is a recruitment strategy where current employees are incentivized to recommend qualified candidates for job openings within their organization.
What is the usual amount for an employee referral bonus?

Referral bonuses can vary greatly, from around $250 for entry-level roles to as much as $25,000 for executive positions. On average, the referral bonus tends to range between $1,000 and $5,000.
What constitutes a successful employee referral program?

A successful employee referral program is one where the referral process is transparent, making it easier for employees to share their contacts and make future referrals. It's important to have a system that simplifies the submission and tracking of referrals for all employees.
How can you enhance the user experience in your job application process?

To improve the user experience, ensure your referral process is not lengthy or complicated. Consider using referral software or platforms that allow hiring managers and recruiters to send referral requests for specific positions and help employees share open positions with their social network.
What are some effective referral tactics to experiment with?

To improve your referral program, consider spontaneous promotions, aided recall techniques, gamification technology, special bonus schemes, and thinking from the candidate's point of view. Surveying employees to understand what prompts them to refer can also be beneficial.