How to interview candidates for better hiring results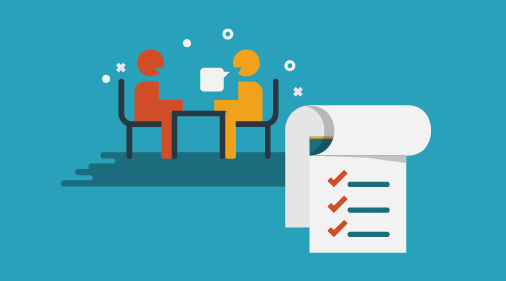 I remember interviewing a candidate for the first time and thinking: How can I really tell if they will be a good fit? I might like them during the interview, but with enough practice, anyone can be good at talking about their skills and motivation. I ended up hiring someone who although seemed promising, wasn't the right fit.
Even if you haven't had this experience, the new year is a good time to question the effectiveness of your interviews. Here's a checklist to help you establish a structured interview process to interview candidates:
Before the interview
Plan your recruitment strategy
Review your strategic hiring plan and identify the skills you need to achieve long-term business goals. Hiring plans help companies plan:
Headcount (annually and quarterly)
Company goals and initiatives
Funding for recruitment
There are many HR systems like hibob that can help you build hiring plans that allow you to easily track all open job positions, and use them for budget forecasting and business planning.
Hold intake meetings with hiring managers to:
Hold a meeting with hiring managers and interviewers, and use your recruitment plan to educate managers on which skills you are looking for in candidates.
Start the hiring process
Conduct phone screenings with interview candidates. Consider phone screen questions around:
Availability/flexibility (e.g. When can you start?)
Salary (e.g. What are your salary expectations?)
Interest (e.g. What made you apply to this position?)
Knowledge of your company (e.g. What do you know about us?)
Communicate with hiring managers during the screening process. This will help you sync up on skills, qualifications and the scope of the role. Consider sending update emails to hiring managers every other day, like this one.
Create a shortlist of candidates to interview. Decide with hiring managers whether you will send skills assessments before you interview candidates. Review interview questions and be strategic about what you ask.
Focus on asking specific questions related to the job and culture fit.
Hold interview training for hiring managers on how to:
Send candidates interview confirmation emails with clear directions to your office. Include who they will meet with and when, and remind them of the position they are interviewing for.
Send calendar invites to the hiring team for all interviews.
Schedule time for hiring managers to review candidate resumes before interviews.
Day of the interview
Before candidates arrive
Make sure someone greets candidates at the front desk. Ask them if they found the office easily and how their day is going.
Get in touch with hiring managers before interviews to:
Remind them when candidate(s) will arrive.
Provide background information on each candidate.
Advise them to re-read candidate resumes.
While interviewing candidates
Give them a good overview of the job. Remember that you are selling your company to them just as much as they are selling themselves and their skills to you. Talk about:
Work culture
Perks and benefits
Company mission
Take notes about candidates during interviews.
Make sure to follow a structured and fair interview process by asking all candidates the same interview questions.
Leave ample time for candidates to ask you questions.
Don't miss our latest list with the best interview questions to ask candidates.
After the interview
Fill out interview evaluation forms and/or scorecards.
Hold a meeting with all interviewers to assess each candidate. Choose who to follow up with for a second round interview (if necessary.)
Send rejection emails to all candidates, and phone calls to those you interviewed in person. See our free sample rejection letter to send after an interview.
Provide interview feedback to candidates who request it.
Send second round interview confirmation emails.
If no candidate stands out, start the hiring process over again.
Collect interview feedback from candidates.
Once you decide on a candidate, your next move should be to send a compelling offer letter. If they accept, get the employee onboarding process started right. Learn more about employee onboarding from hibob.
Danielle Mizrachi is a Marketing Manager at hibob, a cloud-based HR and benefits platform that gives fast-growing businesses a better way to engage and manage their employees. She studied Business and Psychology and believes in the power of utilizing behavioral insights to form great companies. She enjoys discovering what the future of work might look like, listening to podcasts, traveling and hiking.