How to Hire: 5+1 tips for hospitality recruiting
Restaurants, hotels – if you're in one of those sectors, you know all too well the frustrations of high turnover; you deal with regularly open positions in a fast-growing business. It's fair to say that hospitality recruiting is no easy feat.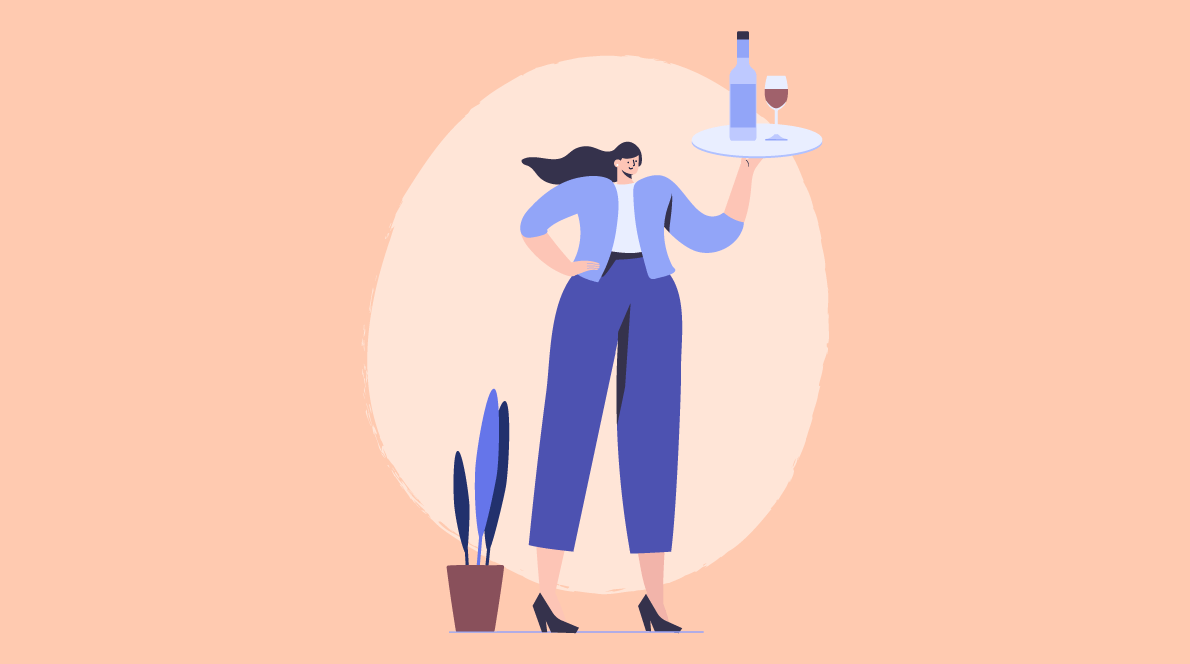 How do you hire effectively while overcoming those retention challenges? Try these tips for hospitality recruitng to find – and retain – great people:
5+1 quick hospitality recruiting tips
1. Be transparent when crafting job descriptions
Accurately describe responsibilities and requirements (and even the challenges) to make it more likely that only those candidates who are truly interested will apply. Set realistic expectations – don't overpromise and underdeliver. Sometimes a summer job really is just a summer job, and that's OK.
2. Post your job ad in the right places
Apart from job boards such as Indeed, Glassdoor etc. try posting your ads in hospitality job boards. Here's a list of some of the most popular job boards in the U.S. to help you with your hospitality recruiting process:
3. Source and network
Use candidate sourcing technology to identify candidates with the skills and experience needed. Also, invite your existing employees to refer people (according to accumulated wisdom over the years, referred employees tend to stay longer). For example, when you're hiring restaurant employees, put the word out in your network for a restaurant they visited or worked in that has a great chef or for someone who's a professional server or restaurant manager.
4. Evaluate candidates' interest
Many people will work at a cafeteria to pay the bills while studying or looking for another job. That's fine and you do need those employees to fill urgent openings. But for roles where retention is key, you can search for those pursuing a career in hospitality (e.g. those with relevant degrees or extensive relevant experience).
5. Evaluate skills with the right tools
In hospitality, a great number of employees has a customer-facing job; hotel receptionists, waiters, or even hotel housekeepers require strong soft skills to help them in interactions with others, such as communication and problem solving. So, a good method for hospitality recruitment is to evaluate candidates for those skills via assessment tools (e.g. Indeed Assessments).
6. Look at your working conditions
Do servers leave simply because they graduated or found another job, or because they feel overworked and undersupported? Do you offer rewarding benefits or training programs? Look for issues that hurt your employer brand and hamper your hiring efforts.
You can also check out the average salary per job position and make sure not to underpay future employees. Here's the top 10 based on Salary (with average US salary):
Hotel General Manager – $110,500
Hotel Clerk – $23,741
Bellhop – $37,058
Meeting and Convention Planner – $58,560
Concierge – $29,357
Maitre d' – $37,058
Executive Chef – $51,567
Reservation Ticket Agent – $33,504
Maids and Housekeeping Cleaner – $24,038
Gaming Dealer – $17,327
While many of these positions are entry level, suited for individuals with little to no experience, others require extensive management experience and higher levels of education. This means that, across the board, clear job descriptions, detailed background checks and highly developed training programs are essential to the success of a hospitality recruiting process.
The Marriott way
While turnover is high across the hotel industry, one global leader saw great success. Known around the world for reliable hotel accommodation, Marriott has also become known as a leading example of what's right about the hotel industry as a whole.
Though the sector sees an average employment term of two to three years, the average length of tenure for Marriott managers is 25 years, and more than 10,600 employees have been there for over 20 years. Since its creation, the company has topped Fortune's "Best Companies to Work For" list each year.
"Treat your employees as well as you want them to treat your guests"
How has it accomplished this? Much of it is down to the approach the group describes as "take care of the associates, the associates will take care of the guests and the guests will come back again and again."
Far too often the hotel industry focuses on the guests, rather than what drives the guests' experiences – the employees. This is why solid hiring and training practices are essential to success in the industry. The Marriott uses the following strategies to encourage employee satisfaction and success:
15-minute stand-up meetings at the start of each shift to check in, share updates and prepare for the upcoming day.
Annual Awards of Excellence – Oscar-style – that recognizes employees around the world in four categories.
Opportunities for growth. Many of the company's top executives started as housekeepers and
bellhops and were given chances to advance.
To succeed like Marriott has, the work has to start at the ground level, with solid hiring practices, an honest review of current standings and a focus on the future. Hiring managers in the hotel industry looking to make a change and see tangible success should implement sound practices and tactics to get there.
If you follow these tips, your hospitality recruiting process can become much easier, and you may even boost retention. Ensure you also provide candidates with a positive candidate experience. And, take a look at our sample hospitality job descriptions to start your hiring with an informative and comprehensive job ad.
Related content: