Responding to an EEOC complaint: 5 common employer mistakes
Responding to an EEOC complaint requires careful handling. Common employer mistakes include disregarding the complaint, not being proactive, being inconsistent, not learning and improving, and retaliating against the complainant.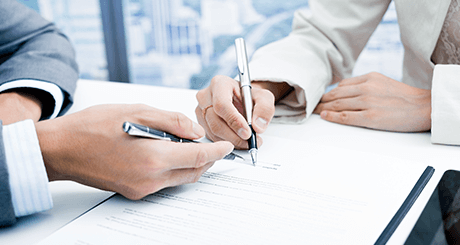 When it comes to being an equal opportunity employer, good intentions are not always enough. Even when you think you have done everything right, you may still face a complaint under EEOC regulations. While an internal complaint at your company can be easy to resolve, charges filed with an official agency may have serious consequences if not handled correctly.
What are EEO laws? Basically it's everything that falls under the purview of the Equal Employment Opportunity Commission (EEOC), a regulatory body that enforces a group of federal EEO laws. Broadly, the legislation has been designed to prevent discrimination against employees or job candidates according to protected characteristics (such as race, gender and age). Each of these laws has different limitations, for example Title VII of the Civil Rights Act of 1964 covers employers with 15 or more employees.
Tools that help automate the EEO legal requirements during recruitment have made it simpler to remain compliant but employers still run into trouble elsewhere. Despite increased awareness of EEO guidelines, the number of official complaints has remained steady for the last two decades at around 90,000 per year. Some of them even escalate to costly lawsuits.
When faced with such complaints, the process is established: you receive notification of a charge of discrimination, you must submit a position statement and information relevant to the case. You are obliged to assist the EEOC investigation in every way possible. As an employer, you have two objectives: to prevent the charge becoming a lawsuit and to construct your defense in case it does. Any mistake made during this process can cost you time and money.
So, we have reviewed six common employer mistakes to be aware of when responding to an EEOC complaint:
1. You disregard the complaint
Employers may sometimes ignore EEOC complaints. They may think EEO laws don't apply to them because they employ fewer than 15 employees. This is not always true. In cases of racial discrimination (which accounted for more than one-third of complaints in 2015), a law known as Section 1981 supersedes the Title VII of the Civil Rights Act. This law covers all employers regardless of size. Additionally, Fair Employment Practices Agencies (FEPAs) that apply to states or counties may offer greater protection to employees than the EEOC. Choosing to deal with a complaint is the smart choice. You will have adequate time to seek legal counsel and plan for investigation and corrective actions. You may also have the chance to settle through mediation or informal routes instead of going to court.
2. You are not proactive
When faced with the law, comprehensive documentation is your greatest ally. It's a good idea to establish an investigation plan beforehand so you can execute it as soon as possible when necessary. There are a number of types of evidence you may need to obtain including: data, statements from other employees and document reviews. Since some of this data are accumulated over time (e.g. employee performance) you must plan ahead to record them properly. This strengthens the company's chances of presenting a good defense. It goes without saying that you should have an effective internal complaint handling process, an equal opportunities policy and workplace harassment policy along with a clearly communicated EEO statement.
3. You are inconsistent
A direct advantage of a timely investigation is that it allows you to be consistent. If you are frivolous when submitting a position statement, you risk leaving out important information or reasons explaining your conduct. Afterwards, when the initial confusion has subsided, you may want to enhance your statement at court with new information. But courts will likely view this inconsistency unfavorably. The truth is, you have provided them with grounds to consider your reasons as pretexts and to decide against you. So, along with a thorough investigation plan, you must ensure the position statement is composed responsibly.
4. You don't learn and improve
Whether a lawsuit is won or lost, it should always be seen as a learning opportunity, albeit a stressful one. If a discrimination ruling goes against you, the course of action of a responsible employer is clear. You must immediately address the internal issue, find the causes and ensure it does not happen again. If the lawsuit is won, you are given a second chance to establish preventative measures that lead to consistent EEOC compliance. Sometimes, discrimination may be indirect or involuntary so investing more time and thought in diversity and inclusion programs and training can certainly help in the future.
5. You retaliate
Employers are sometimes tempted to treat employees who have filed discrimination complaints (whether at the EEOC or internally) differently than others. Particularly in cases where the initial complaint or lawsuit proves to be unfounded, the urge for vengeance can be strong. Some employers lose faith in their accusers and end up victimizing them. This can get you in big trouble. Retaliation lawsuits are very severe and accounted for almost 45% of all charges filed in 2015. Courts can take your side in the original discrimination charge but they can still convict you for retaliation. Remember to create a clear no-retaliation policy and stick to it.
Read more: What is EEO – A complete guide
Frequently asked questions
What constitutes an EEOC complaint?

An EEOC complaint is a formal job discrimination complaint filed with the Equal Employment Opportunity Commission (EEOC). It can be lodged when an individual believes they are being treated unfairly at work due to their race, color, religion, sex, national origin, disability, age, or genetic information.
What is a typical settlement for an EEOC?

The average out-of-court settlement for employment discrimination claims, according to EEOC data, is approximately $40,000. However, about 10% of wrongful termination cases result in a verdict of $1 million or more, with employees losing at least half of all cases.
What happens when the EEOC determines that an employer is guilty?

If the EEOC determines there is reasonable cause to believe discrimination has occurred, both parties will receive a Letter of Determination. This letter states that there is reason to believe that discrimination occurred and invites the parties to join the agency in seeking to resolve the charge.
What are the consequences of ignoring an EEOC complaint?

Ignoring an EEOC complaint can lead to serious consequences, including potential lawsuits. Even if an employer thinks EEO laws don't apply to them, they may still be covered by other laws or regulations. It's always advisable to address complaints promptly and seek legal counsel.
What should an employer do if they face a discrimination lawsuit?

Whether a lawsuit is won or lost, it should be seen as a learning opportunity. Employers should address the internal issue, find the causes, and ensure it doesn't happen again. Even if the lawsuit is won, employers should establish preventative measures leading to consistent EEOC compliance.