The most popular company policies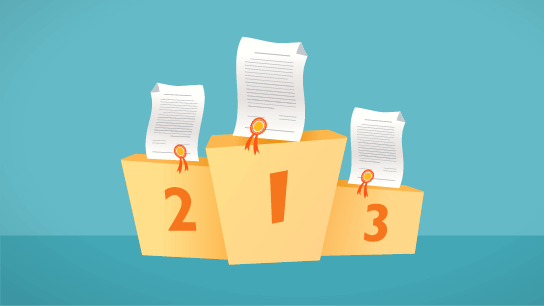 Most employee handbooks include policies like anti-discrimination, confidentiality, code of conduct and attendance. Though those form the basis of a functioning company, they may not be enough to create a happy workplace. The best company policies don't police. They give employees the means to become more productive and engaged.
Here are three of the best company policies that ambitious companies are adopting:
A social media policy
2016 was the tipping point for official social media policies: 51% of employees now report that their employers offer guidelines for using social media at work. These guidelines shouldn't be draconian, though. While too much social media activity might hinder employee productivity, banning or monitoring personal social media use during working hours could create unnecessary resentment.
Here's what to keep in mind when creating your social media policy:
Don't ban personal social media use in the workplace. Social media activity can benefit employees' work, whether they're connecting with customers on LinkedIn or discovering useful advice on Twitter. If you've hired good employees and are clear about what you expect from them, restricting their use of social media would be counter-productive. It implies a lack of trust that can damage their motivation and engagement.
Separate use of personal and corporate accounts. Employers shouldn't try to control what their employees post on their personal social media. (It might even be illegal to terminate employees due to their personal posts.) Several U.S. states prohibit employers from asking for employees' personal social media login information. But, employees posting on corporate accounts should follow some rules, since they represent their company.
Be clear about your expectations. It's a good idea to remind employees that they're bound by confidentiality, data protection and anti-discrimination policies. And tell employees what the possible consequences of violating your social media policy are. For example, could employees be fired for spending too much time on Reddit?
A work-from-home (WFH) policy
Modern collaboration tools make working from home an attractive, cost-effective option for employees and employers alike. Though some companies remain hesitant about embracing WFH, most companies proclaimed as "best places to work" provide flexible schedules and telecommuting options.
Here's what to keep in mind when creating your work from home policy:
Not all jobs will be eligible for this policy. For example, it makes sense for office managers who run a workplace to be available and physically present at specific times. Be clear about which positions are eligible for flexible work arrangements and explain why.
Working remotely needs clear goals. Employees need to clearly understand what's expected of them. Should they be available online at specific hours? Or, should they check in with their manager at specific times?
Don't make your procedure bureaucratic. If an employee wants to work from home for a couple of days, there's no reason for them to get written approval from human resources or the head of their department. They should be able to arrange everything with their team leader. Software like BambooHR and Namely can help automate this process.
An LGBTQ equality policy
LGBTQ rights were in the limelight this year. And the U.S. corporate world took note. Companies with well-designed LGBTQ-friendly policies see clear business and recruiting sense in standing up for equality. 2016 data shows that more companies are embracing LGBTQ equality than ever before and inclusive hiring statements are on the rise.
Here's what to keep in mind when creating anti-discrimination policies that support LGBTQ employees:
Always include "sexual orientation" when talking about anti-discrimination. The law obliges companies to include "sexual orientation" in their equal opportunity statement. But, particularly thoughtful companies go beyond what the law requires to protect their employees. Make sure that your equal opportunity policy mentions your provisions for LGBTQ and always choose inclusive language.
Go beyond words. Stating that LGBTQ employees won't be discriminated against is admirable, but it's just the beginning. Other, more practical solutions are necessary to foster an inclusive culture. For example, 61% of Fortune 500 companies offer domestic partner benefits.
Follow in others' footsteps. When it comes to actions that can help you build an inclusive workplace, taking some tips from other companies can't hurt. For example, Google celebrated Pride by documenting global Pride parades using 360° cameras. This type of step might be too big for some companies to emulate. But, you can consider forming partnerships with LGBTQ organizations, like Out & Equal and National LGBTQ Task Force.
All these policies help you stand out as an employer. But, they're not the only ones. Check out our policies template library to begin building a complete employee handbook of your best company policies.
Frequently asked questions
What is the purpose of a company's policy?

Company policy is an important component of running a successful business. The management and implementation of company policies aim to protect both employees' rights as well as the interests for employers.
What are good company policies?

Despite the fact that each company's policies vary, there are a few general guidelines most businesses should follow. For example, an equal opportunity policy ensures no one gets left behind because of their race or gender identity, and workplace health & safety standards keep employees safe from injury on-the-job with things such as training courses about how to avoid hazards in your office space if necessary.
What should a policy include?

In order to standardize various aspects of your business and set a framework for employees, you need policies. These should include statements on what is allowed or not allowed in the workplace (i.e., rules) as well as standards that will help guide day-to-day activities such as discrepancies within an organization's operations.