Screening applicants: best methods and handy tips
Screening applicants involves reviewing resumes and cover letters, verifying qualifications, and assessing the candidate's experience and skills. Effective screening can include phone interviews, assessments, on-site interviews, video interviews, background checks, and job trials. Regular evaluation of the screening process can enhance its effectiveness.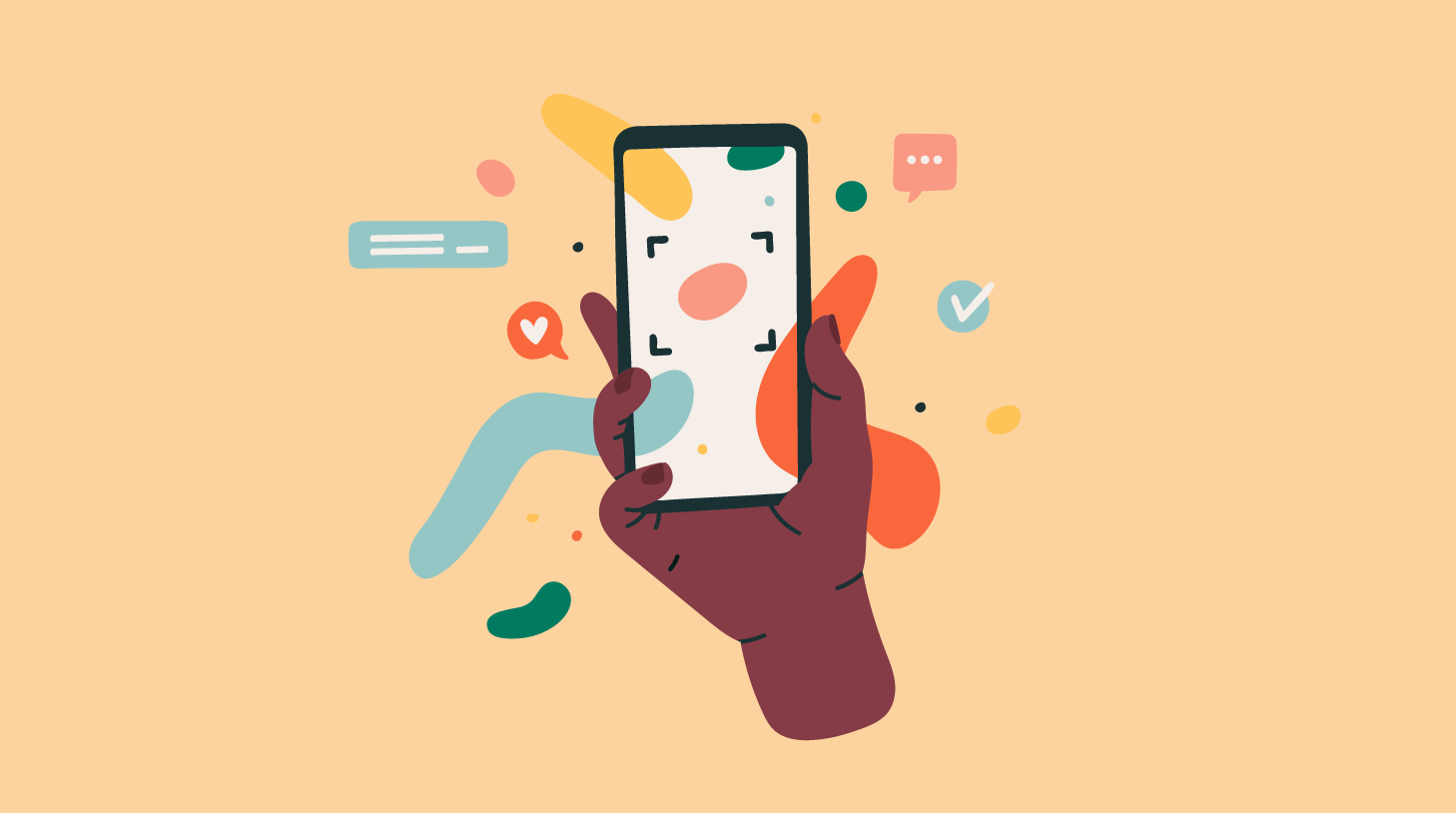 You've decided to recruit a new team member. You've spent hours discussing with your colleagues what the new hire should bring to the table and now you're ready to post the job description on your careers page and on job boards. If everything goes well, you'll soon get the first applications. Hard part's over, right?
Well, not yet. Lots of questions will occur down the line. How experienced is this candidate in this must-have skill? How can we interview this applicant who lives two hours away? And ultimately, how do we know who the best candidate is?
In this step-by-step guide, you will find useful screening techniques and tips to follow. Before we go into details though, take a step back for a moment to make sure you've:
Identified all must-have and nice-to-have skills: You may already know the highly important skills applicants should have, but, if you dig a bit deeper, there might be others you had not thought of.
Become aware of unconscious bias: We all tend to favor similarities. We are more likely to get on well with people who have the same interests or backgrounds with us. During screening this and other biases can be harmful.
Sharpened your candidate experience practices: It's important to make a good impression as a company to applicants. Be clear and transparent, send follow-up emails and give feedback when possible. Regardless if a candidate will be hired or not, they might fit future openings or be able to refer other candidates.
Once you've done all these, let's get down to business with screening applicants.
Application phase: Hitting the road
1. Screening resumes
Resumes are the most traditional way of showcasing skills and experience to potential employers. Scan candidates' resumes to find out about the candidate's educational background, work history, and most related certifications. Recruiting platforms like Workable can make this process much easier by automatically parsing resumes and organizing information under unique candidate profiles.
So, if a candidate seems to have the essential skills, does that mean they should move to the next phase? Maybe. Look at these two factors first:
The resume format: In most cases, messy resumes with typos and weird wording may indicate lack of attention when writing the text. This may be concerning, especially for roles that require attention to detail, such as software testers or copywriters. However, if the candidate seems like a good fit for the role based on other characteristics, you can evaluate these skills with the use of different methods, for example, assessment tools.
Unexplained job gaps: These may be alarming, but it's not a reason to disqualify a candidate. It's just something to explore during the interview. Find out what they did during this time. For example, they may have used their time off work to acquire a certification that's useful for the current position.
2. Screening cover letters
Most candidates include cover letters in their applications. If you consider cover letters an essential part of your evaluation process, it's good practice to ask candidates to submit a cover letter in the application guidelines. Here is what you can figure out about the candidate through cover letters:
Motivation for the role and attitude
Strengths and weaknesses
Future career goals
Consistency between resume and cover letter
Clear structure
Many candidates will use a template for their cover letter, or they won't provide much useful information for fear of saying something wrong (especially if they're junior). That's why it's useful to have other sources of information. For example, you can design open-ended application questions, such as:
Why did you apply for this position?
What do you want to achieve in this role?
How do your strengths and weaknesses match the demands of the role?
3. Screening video applications
A video application is an addition or replacement of cover letters. It's a one- or two-minute video in which applicants can explain why they are a good fit for the position. Ask them to briefly introduce themselves and why they applied for the role. You can also ask candidates to showcase a certain skill during the video application that is relevant to the job (e.g. sell a product in fifteen seconds). If you want to introduce video applications in your screening process, it's best to use relevant software, so that candidates can easily record their answers.
Phone screen: Making the first move
Now that you've narrowed down the most suitable candidates based on resumes and cover letters, you can schedule a phone screen with them. What should you ask in a phone screening interview? First, you can cross-check the applicants' work and educational background. You can also ask basic information, such as their current location, salary expectations or availability. During the call, focus on how well they are able to communicate and note down their answers.
Create and send calendar invitations to candidates so that they are available and well prepared. Here are some potential red flags for phone-screening:
The candidate doesn't answer the call. It's called ghosting and is not a good sign of the candidate's professionalism. Give them the chance to explain what happened and consider giving them another opportunity if their explanation makes sense, and their profile otherwise looks like a great fit the role.
The candidate has a rude or indifferent attitude. Nervousness during interviews is normal. However, you can spot a lack of interest and arrogance through certain words and phrases. For example, 'I don't care' or 'whatever' are unsuitable in interviewing contexts. Also, the absence of questions from their end may show that the candidate might not be as interested as you'd like them to be.
The candidate has provided inconsistent information. From your conversation with the interviewee, you understand that some of the details in their resume are not correct. This means that they either try to hide something or they did not pay much attention when applying.
Assessments: Checking the essentials
After the phone interview, it's wise to check applicant skills with the use of assessment tools. There is a plethora of tests out there – from measuring coding skills to identifying if the candidate is a cultural fit. Find the ones that will give you a good view of their future job performance. The most common types of tests are:
Aptitude tests: Use them to measure job-relevant abilities. For example, if you require an employee with a sharp command of English, the English Quiz can help you gauge the candidates' language capabilities.
Personality tests: Personality tests can show a candidate's character strengths and whether they have behavioral traits that are necessary for the role, e.g. be a self-starter.
On-site interviews: Bringing it (them) home
Next stop: the on-site interview. Interviews can be stressful for both candidates and interviewers. Both parties are being evaluated and want to make a good impression. For this reason, a good interviewer will choose the right interview questions and get prepared to answer all types of questions about the company and the role.
During the interview, create a positive environment for the candidate and engage in authentic conversation with them as much as you can. Taking notes during an interview is essential, but it's also important to focus on the conversation to understand the candidate's personality and mindset.
Types of questions to ask:
Situational and behavioral questions to understand how the person reacts in certain contexts.
Skill-based questions that reveal the candidates' job-relevant abilities. For example, if you are hiring for an editor, you should assess their attention to detail.
Values-based questions to examine if they are good cultural and team fit.
What else you should evaluate:
Effective communication: Are the candidate's answers on point? Do they appear to be attentive listeners? A good communicator also provides examples to help you understand their point of view.
Attitude: The candidate is down-to-earth and positive during the interview. They talk about their achievements with pride and not arrogance.
Consistency: Again, consistency with previous answers and resumes matters. If a candidate's resume states that they have experience in Java and it turns out they don't, it's a red flag.
Video interviews: Shortening the distance
What happens if the candidates need to commute a long distance for the interview? Or if you need to quickly assess job applicants due to rapid scaling and it's difficult to arrange on-site interviews? Then, you can easily invite them for a video interview. Video interviews have become widely popular these days as they are cost-effective and convenient both for candidates and interviewers.
Live video interviews: You log into a video call with the candidate in real-time and follow the same screening process as in the on-site interview. Make sure to give clear instructions to the candidates regarding the video call and what to expect to avoid confusion.
The same red flags that you'd look for in a face-to-face interview apply here, too. An extra red flag would be if the candidate was indifferent or seemed to do other things at the same time.
Recorded (or asynchronous) video interview: In this type of interview, the interviewer provides candidates a series of questions and asks them to record their answers. The interview doesn't take place in real time and you can assess candidates' answers along with your teammates at your convenience. Make sure that the questions you ask are clear enough and do not require explanation (although, it'd be good to give candidates details of a contact person they can reach out for questions, should they have any).
Also consider that candidates know the questions beforehand, so they shouldn't seem unprepared or give unclear answers.
Background checks: Searching for more
You're closer to making up your mind about your next hire, but wait: it's time to look deeper into their background. Even though they have demonstrated consistent behavior and ability throughout the candidate screening process, it's wise to conduct a background check to uncover issues that haven't come up until now. Make sure to follow all the legal aspects of this process, respecting the candidates' privacy and integrity. It'll be wise to have a clear company policy in place to ensure compliance during this potentially sensitive stage.
You can order background checks for:
Criminal history
Driving records
Credit reports
Verification reports (e.g. identity, educational certifications)
Depending on the position, you can also examine other aspects, such as drug use history, during the selection process. In any case, inform the candidate about these checks and why you conduct them. Here's a guide on choosing background check providers and how to spot red flags.
Another way to check the candidate's background is through referrals. Typically, companies ask candidates to provide the names and contact details of two references. These references are usually past managers or supervisors. Ask questions to learn more about candidates' previous job responsibilities that relate to the position you're hiring for, how they dealt with complex and stressful situations and how well they work in a team.
Job trials: Challenging the finalists
During the job trials, the employer invites the candidates in-house to assess their skills on the spot for a few hours, or even a full working day (with payment). The finalists are challenged to complete certain tasks that represent key responsibilities of the role. Job trials are also a good way to assess how the candidate coordinates with the rest of the team and how they match the company culture. After the job trial, ask yourself these questions:
Did they manage to complete the tasks? Did they face any difficulties and if yes, how did they react to them?
How well did they collaborate with the rest of the team?
Is the candidate the best fit for the role?
Remember: always value the candidate's time during job trials and don't take their availability for granted. Design the assignments in a way that does not wear them off or overly stresses them. Make them feel welcome and at ease and you will have higher chances to see the best version of themselves.
And the best candidate has shined through!
You have officially completed the selection process – good job! It's definitely a long and challenging process but with good planning, it's worthwhile.
In general, a good applicant tracking system (ATS) can help you manage these steps better, with automated resume screening tools, evaluation cards, etc. For example, Workable enables easier interview scheduling, effective communication with team members, and better evaluation through scorecards, among others.
Last but not least; now that you have finished screening applicants, it's time to assess your own process. Go through each of the screening techniques you used and identify opportunities for improvement in your hiring process going forward.
Frequently asked questions
What skills would you look for when screening applicants?

Recruiters should look for skills that align with the job requirements. This involves assessing the candidate's experience, qualifications, and understanding of company policies or procedures. The screening process should provide a comprehensive understanding of the candidate's capabilities and potential fit for the role.
What are some typical HR screening questions?

HR screening questions often explore the candidate's motivation for applying, their relevant experience and qualifications, and how they perceive their fit within the company. Candidates should answer these questions honestly to provide the recruiter with a clear understanding of their suitability for the role.
What is the purpose of screening in recruiting?

Screening in recruiting is a crucial step that follows sourcing. It involves reviewing resumes and cover letters, verifying qualifications, and assessing the candidate's experience and skills. The goal is to narrow down the pool of applicants to those most likely to succeed in the role.
What is the role of an applicant tracking system (ATS) in screening?

An ATS can significantly streamline the screening process. It automates resume screening, facilitates interview scheduling, enables effective team communication, and provides evaluation tools like scorecards. This can make the screening process more efficient and effective.
What is the importance of assessing the screening process?

After screening applicants, it's important to evaluate the effectiveness of the process. This involves reviewing each screening technique used and identifying opportunities for improvement. Regular assessment can enhance the efficiency and effectiveness of the hiring process.