Tips for choosing the best background check service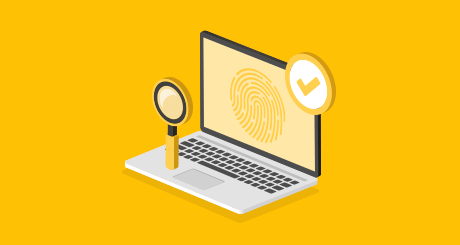 Employment background checks are growing in importance with more employers conducting them. With a mushrooming of services and information it's important to be clear about what you need and why. If you understand the essentials, you're in a better position to evaluate different options and choose the best background check service.
The success of pre-employment screening depends on many factors. One of them is obviously accuracy but you should also be careful to realistically estimate the cost, which can vary from service to service and state to state.
Then there is federal regulation. The information that you're entitled to find out about a candidate and what you're allowed to do with that information is regulated by the Fair Credit Reporting Act (FCRA). In recent years there's been a rise in lawsuits against employers for alleged violations of the FCRA, underlining the need for a better understanding of the proper use of background checks.
Here, we provide a guide with useful information that you can use in the process of choosing the best background check service:
Step 1: Determine whether you actually need a background check service
Here are some common types of background check:
Criminal records
Credits reports
Driving records
Verification of credentials or personal information (e.g. SSN)
Social media use
Work history
Reference checks
Worker's compensation history
It's a good idea to know as much as possible for a person you'd like to hire. However, think about what information you really need to make the hire. Laws pertaining to background checks may vary across jurisdictions. Criminal and sex-offender records are always inspected in certain lines of work such as education or public safety. Felony record checks are recommended where the incumbent is expected to hold important or confidential information. Driving records are needed for professional drivers or even field-sales people. In all these cases, choosing one of the employment background check companies will be beneficial and can ensure the validity of the reports as well as protect you from negligent hiring lawsuits.
Sometimes you may just need to check a candidate's social media history, their references or verify their degree. If you find that these tasks can be undertaken internally, there may be no need for a background check service. Keep in mind that you should always comply with FCRA regulations regardless of who is conducting the background check.
Step 2: Learn about your options
Typically, there are two options available for background checks services. The full-service companies and online DIY websites.
Full-service companies
Those companies can undertake the full burden of an investigation for you. They conduct a series of inspections on criminal records, previous employment or any other check you deem necessary. They also inform and ask consent from the applicant in question to conduct the investigation. So, how much does a background check cost in these companies? They typically charge between $30 to $100 per case according to the amount of investigation needed.
Utilizing the services of these companies can be very beneficial. First, the hassle of ensuring legal compliance is removed from your shoulders as these companies are committed to respecting FCRA regulation. They can also provide more thorough and detailed reports since they delve much deeper into their investigations than mere online searches. They also let you review reports through their online portals.
DIY Websites
DIY websites are cheaper with costs starting at around $10. They operate similarly to search engines where you can search for a person's name to quickly obtain results from a variety of records and investigate yourself. But there's no guarantee that information found this way will be accurate or complete. They are also usually not FCRA compliant so they're not recommended for pre-employment screening. There are exceptions, however, such as Backgroundchecks.com. If you don't mind doing your own investigation, using a DIY website like this one can be a good option. Keep in mind that there isn't one comprehensive database that contains all the information you need. Be aware of the risks inherent in collecting fragmented information about a candidate.
Alternative options
If you are using an ATS to help you in your hiring process, it's possible you can access a background check service direct from your existing account. Workable, for example, has partnered with Checkr so that employers can request background checks on candidates from the same place that they're managing the rest of their hiring. This process is fully compliant with FCRA laws and validity is guaranteed by the professional at Checkr. All you have to do is press the button "Request a Background Check". Workable will also walk through the adverse-action process if you decide to deny employment.
Step 3: Evaluate different options
Finding guides on the best background check services is easy with a simple search. Yet, choosing one should always be done by evaluating criteria according to your specific requirements. Here are a few important criteria to consider:
Legal compliance
This is of utmost important as you don't want to risk a lawsuit by conducting illegal pre-employment screening. Full-service companies are almost always compliant with FCRA regulations. Regarding DIY websites you need to choose one of the few who are. Make a point to inquire a representative or review carefully the terms and conditions on the website. Of course, as with every vendor you do business with, the background check provider must be bound by all applicable laws and confidentiality principles.
Types of background checks provided
The background checks provided by each company differ. Some may include education verification along with investigating criminal records. Others may include the option of drug tests, when it's allowed by law. It is useful to review the standard and extended packages and make your choice according to your needs. Most of the time, aiming for a customized package is better. Additionally, make sure the provider can take information directly from the source (e.g. courts) instead of conducting basic online search.
Cost
Cost is always a factor in choosing external services. A lot of how much a background check costs may depend on how much money you are willing to spend to find out more about a potential hire. Usually, employment background check companies will charge a flat fee for each case. The cost may also vary depending on how detailed a report you want (price may rise if you ask for a driving record check in addition to a criminal record check). Ensure you receive a detailed price estimate so you can see how the cost is allocated in each package.
Turnaround time
The time it takes to complete a check may vary among companies. The best background check service shouldn't take more than a couple of days for the standard check. Make sure you check their response time beforehand. It's important to keep your hiring process on track, you don't want to build in delays.
Ease of use
This applies mainly to the DIY websites. Since you will be assuming the responsibility of the investigation yourself, you need to make sure you won't lose any time trying to figure out how to use the website. Making things complicated won't help your investigation.
Additional Factors
Apart from all the other criteria, there are unforeseen factors that may influence your decision. From positive ones (e.g. a critical acclaim from a trusted source) to negative ones (e.g. a recent lawsuit). Keep an eye out for these as they may direct your decision to the better choices.
Step 4: Comply with legal regulations
The Equal Employment Opportunity Committee prohibits any kind of discrimination in the hiring process. Adherence to its regulations can be tricky and pre-employment screening is a sensitive area. For example, you shouldn't base your decision to request a background check on a candidate's race, age or other protected characteristic. That's discrimination according to the EEOC and you risk a costly lawsuit. Also, genetic information should never be part of the background check. Check out the EEOC's regulations on background checks well in advance. Finally, it's always best to carefully review state or county rules that regulate the use of background screening before you start the process.
Once you have chosen the best background check service for you, make sure you utilize it in a legal and responsible manner.
See our Employee Background Check Policy Sample for a starting point in developing your company policies.